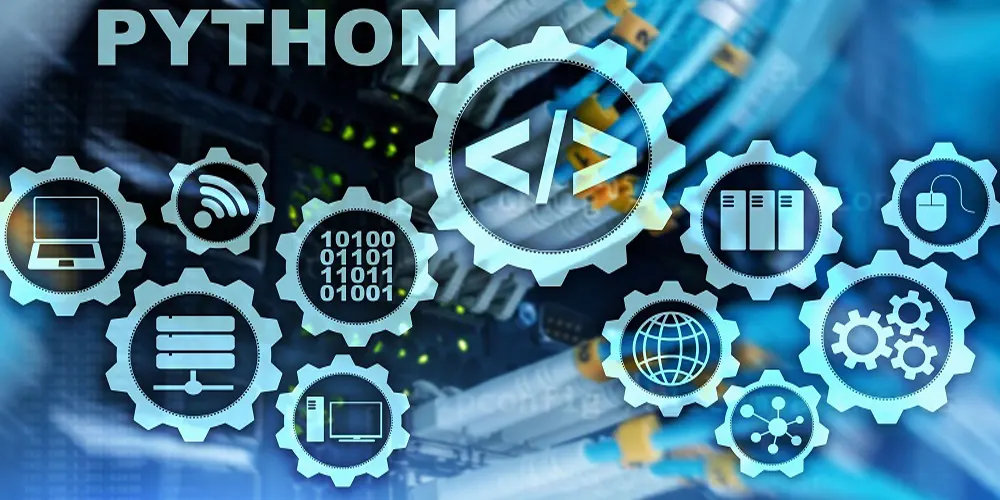 Are you considering investing in On-Demand Python Development? Discover why businesses are increasingly seeking out on-demand development for their applications and how you can benefit from it too. Unlock new opportunities and make the most of your time!
If you want to capitalize on the latest technologies, then On-Demand Python Development is a must for your business. Not only can it save time, but this development model also unlocks opportunities that would otherwise go overlooked.
What is On-Demand Python Development?
It is a cost-effective option for businesses looking to build custom software solutions quickly and securely. The development team utilizes the powerful and widely used Python programming language, allowing them to create robust, high-quality solutions in a short amount of time. Additionally, the team can work remotely to support your project's specific needs while providing cost savings over traditional staff augmentation.
Before diving into On-demand Python development, it is essential to understand what Python can bring to your business. Because of its scalability and versatility, Python can be used in a wide range of industries and applications. It allows you to develop robust Web applications quickly, securely, and cost-effectively. With its easy syntax and clear structure, it can help reduce the time and money spent on programming for simple projects. It also enables you to respond faster to changing customer needs, giving your business the ability to launch new features quickly.
The On-demand Python development services provides businesses with cost-effective, fast, and secure software solutions. It is an ideal solution for those looking for quick and powerful solutions to their project needs without the added overhead of maintaining a dedicated team of developers. Explore the benefits and find out how it can help your business succeed.
Benefits of Professional Support with On-Demand Python Development
1) Custom Python Software Products
With on-demand Python Development, businesses can create custom software products that best suit their needs. This saves time and money by eliminating the need for hiring software engineers to build the product from scratch. Moreover, your team does not have to worry about coding and debugging, which allows them to focus on more strategic tasks. Furthermore, working with an experienced company ensures that any bugs are identified and resolved promptly. On-demand Python development also adds flexibility; if changes need to be made quickly they can be done without sacrificing quality.
2) Security and Robustness in On-Demand Python Development
On-demand Python development provides your business with secure, robust solutions. Since the programming language is open source and widely used, the development team can leverage the extensive libraries of established components to build your solution faster and more securely. Additionally, they have access to the powerful testing capabilities of Python to ensure a secure and stable end product.
3) Rapid Time to Market with On-Demand Python Development
With on-demand Python development, you can get your solutions to market more quickly and efficiently. This is due to the ability of the developers to leverage existing components and tools. With access to a large library of prewritten code, they can build your solution faster while keeping your costs low. It also allows them to debug any issues quickly and easily as they arise. This allows your business to be ahead of the competition with reliable, secure solutions that are built rapidly.
Five Reasons Why On-Demand Python Development Is Worth Investing In
On-demand development can increase your cost efficiency since no up-front investment is required on your part. Python developers provide flexibility to scale up or down depending on the specific requirements of a project, allowing you to manage production costs more effectively. It also allows for faster time-to-market, allowing you to be ahead of the competition and make the most of opportunities presented in the digital world.
Get Expert Python Developers
With on-demand Python development, you get access to the best talent in the industry without extensive recruitment and training costs. The developers are skilled, experienced, and knowledgeable of the latest technologies and trends. They provide insights and expertise which can accelerate your project completion times. You also have access to specialists for specific areas such as Data Science or Artificial Intelligence which may be needed for a certain project.
Access to Advanced Technologies
Utilizing On-Demand Python Development gives you access to the latest and most advanced technologies. The developers have experience in new areas such as the Internet of Things (IoT), Blockchain, Machine Learning, or Big Data Analytics, allowing you to unlock previously untapped opportunities. With these tools, you can achieve maximum productivity and reach your goals faster than ever before.
Develop Customized Solutions
Investing in On-Demand Python Development allows you to access experienced developers, quickly and easily. This way, you can develop customized solutions for your business needs. The process is straightforward and the developer will come up with tailored solutions that address specific requirements within a given timeline. This ensures that you get exactly what you need without any additional expenses or time wasted on development.
Address Critical Project Needs
On-Demand Python Development provides the skills and expertise of experienced developers to address critical projects. They can design, develop, debug, and deploy an application that meets your specific needs. This means that you get exactly what you need without any wasted time or resources. Additionally, you can tap into various skills such as web development, cloud programming, mobile app development, and more. As a result, it's easier to optimize the performance of your organization's IT infrastructure while also meeting goals faster.
Conclusion
As businesses strive to keep up with the ever-increasing demands of their customers, on-demand Python development is becoming more popular. With its versatile and accessible coding, Python offers many advantages, from scalability and speed to cost savings.
Working with professional on-demand Python developers, such as those from the Digital Marketing Institute, can also benefit your business. These experienced professionals bring a deep understanding of the language, libraries, and frameworks to ensure that your software is working optimally. They are available when you need them to provide insights and best practices to streamline processes or optimize performance. Plus, they keep up with the latest updates or any changes in the language that may affect your application over time.