Aegis Softtech As Your Financial Services Testing Solution
Financial organizations in today's society are subjected to an unusual level of scrutiny and monitoring. In addition to this, they are currently dealing with data growth of a size never seen before.

TRUSTED BY
GLOBAL CLIENTS


















These data are the result of continuous ingestions from a wide variety of data sources, which were then followed by an extensive number of interactions, transformations, and migrations. A minor deviation at any stage typically goes undetected until it has some kind of effect on the company's operations.
Analysis and software testing in financial services become extremely challenging when it gets to that stage. Aegis Softtech is a well-known financial testing company that offers a strong solution to data integrity problems before they can cause any damage or attract the attention of authorities.
Get Our Best Software Testing In Financial Services
The world's leading finance organizations can take advantage of software testing in financial services by Aegis Softtech. Our Financial Services Testing enables banks or finances to guarantee both safety and convenience of use for all of their consumers. Companies choose us because of the following reasons.

Testing Services
The team of our financial testing company uses strong quality test tools to efficiently test the standard of your software updates. Financial testing services give your customers the best experience while reducing risk.

Testing at Scale and Speed
To keep up with the volume, rapidity, and diversity of today's software updates, Aegis Softtech quickens speed testing. Our Financial Services Testing team helps you to expand across the complete company with a singular, uniform tool.

Cross Domain Skill Set
It is difficult to successfully offer testing services without a thorough knowledge of the market and sector in which your product wants to compete. Our extensive expertise is reflected in our wide range of completed projects, each of which was a great victory.

Focus on Satisfaction
Making sure that our customers are satisfied with the work that we do is both our primary objective and the greatest possible source of inspiration. We will manage your project with care, assist you in selecting the most appropriate model of collaboration, and integrate ourselves into your processes in a smooth manner.

Transparency and Flexibility
We will keep you updated on every phase of your project, as well as keep the budget and timeframes completely transparent. Your requirements can be handled in every aspect of our working relationship, to the extent of the testing done.
We Deliver Financial Testing Services Across
USA

Canada

UK

Germany

France

Singapore

Italy

Israel

Australia

Japan

Netherlands

Sweden

Switzerland

Norway
Our Recommended Testing for Financial Services
B2C, B2B, and personal financial interactions are becoming increasingly digital, which introduces a wide variety of device configurations, platforms, and operating systems. As a result, testing for financial services across all possible paths has become increasingly important and complicated. The financial testing company makes it easier for firms to compete by streamlining and speeding up software across multiple transactions within a controlled setting.
Performance Testing
With the assistance of a team of experts, we can create a custom solution that will meet your needs. We enhance the functionality of your app to enhance user experience, boost income, cut expenses, and maintain brand image. Our financial testing services team work to discover and resolve any potential system failures, from finding memory breaches to guaranteeing large bandwidth.
Continuous Testing
Being responsible for the code you created and distributed requires continuous testing at every stage of the software process. Continuous testing can be easily integrated into DevOps build and release processes with the help of our test automation software, which requires little to no coding and is very simple to use.
Application Testing
Software must undergo functional testing to identify problems with its usefulness and compliance with specified or defined behavior. Experienced testers of Aegis software testing in financial services apply methods that others simply do not have. It offers a clear and impartial approach to the testing of your application.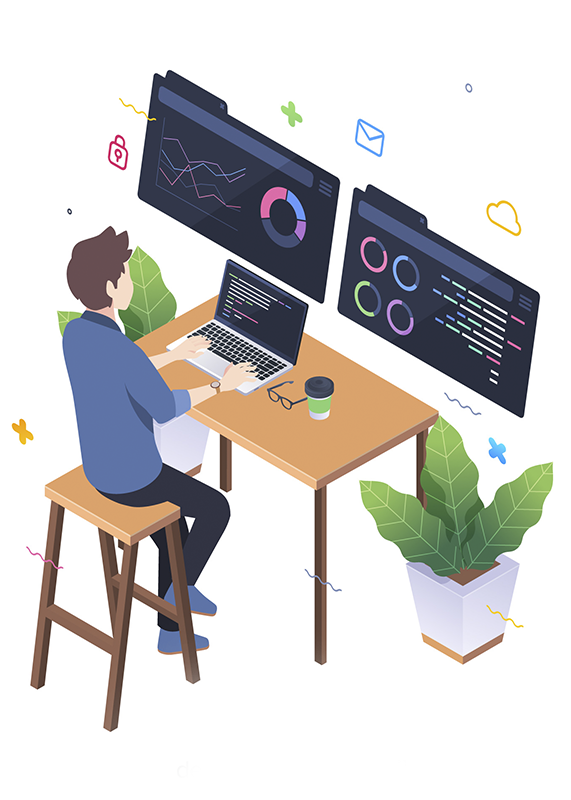 Load Testing
Our financial testing company helps you to predict how applications will act and function in environments that are realistically replicated. We provide load-testing services for a wide variety of financial applications, including web-based n-tier applications, client-server applications, and apps based on other technologies.
Integrity Testing
We are aware that Integrity is crucial because it shows how secure, stable, and safe your code is. Integrity testing provides you with the assurance that your software is trustworthy, dependable, and safe. We also provide you with enhanced testing process insight and traceability.
Cyber Security and Penetration Testing
We offer cutting-edge penetration testing services and state-of-the-art cyber security advisory services to banks and other financial institutions. For banks and other financial services companies, we offer network security tracing, malware testing, social engineering, and real-time cyber threat monitoring.
UX Improvements
Customer retention depends on user experience. Consumers choose banking and financial services based on ease of use, convenience, and unique features. With the testing for financial services by Aegis, you can ensure that every aspect of the customer journey experience is functioning as designed.
Why Should Choose Aegis Softtech For Financial Services Testing?
The specialists of our financial testing company have a wealth of experience in banking domain testing. They have worked in a variety of financial services software applications, such as investment management, account reconciliation, transaction matching, and financial statement verification. Since we have over a decade of experience in the field, we can consider "Software Testing in Financial Services" as one of our primary fields of specialization.
Our clients can feel confident that risks have been effectively managed and avoided thanks to the complete strategy for software quality and expert software testing that we employ. Take advantage of the comprehensive suite of software testing services offered by Aegis Softtech, as well as the best practices for testing financial software, to help simplify the task of developing, implementing, and measuring the long-term worth of your financial software.
Aegis Softtech Portfolio Of Testing For Financial Services Enterprises
When it comes to financial testing, using a professional test case management application can help minimize some of the difficulties associated with it. Aegis Softtech is the solution that can assist a testing team in meeting regulatory requirements, migrating data, and customizing test cases.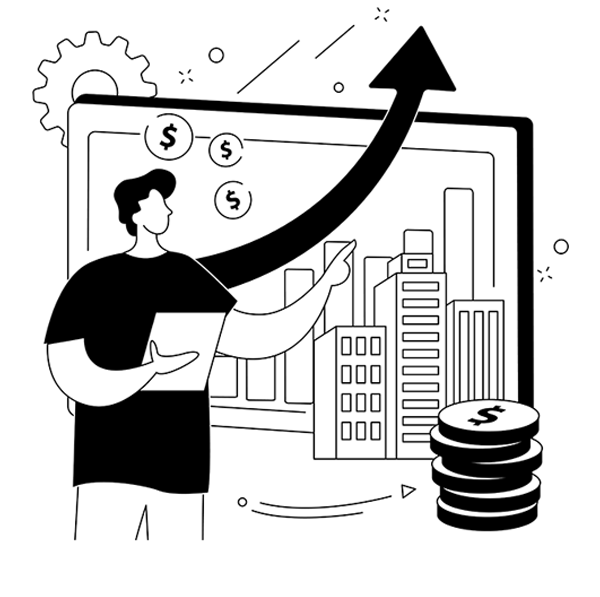 Our team is made up of subject matter specialists with knowledge of a variety of financial assets, including currencies, assets, stocks, and equity. We have created a collection of financial testing services in the following categories by utilizing our extensive experience.
End-to-end testing of Front, Middle, and Back Office industry-standard systems and apps from top technology suppliers.
Assisting customers in complying with laws and regulations that affect your company strategies.
Testing for failover and recovery, fixing client approvals, and performance testing.
Finance services software delay and uptime monitoring.
Integration testing guarantees the smooth operation of processes distributed across multiple products.
Are you ready to identify line-of-business opportunities and enhance regulation safety with your financial software? Allow us to discover the defects in the product before your customers do. Get in touch with us right away to learn what sets Aegis Softtech apart from its competitors.
Frequently Asked Questions About Financial Testing
An end-to-end approach to test business needs, banking processes, information security, data facts and integrity, parallelism, speed testing, and user experience is testing in Finance.
The testing of applications used in banking and finance requires a methodology that covers the entire process. It encompasses the functionality of the application, the security of the application, the integrity of the data, and concurrent access to the data.
When testing a component of a program, a test case will describe an action and the response that should be expected from it. The use of test scenarios by software evaluators allows for the early identification of design and criteria problems during the development cycle.

Software testing is a process that is used to analyze the effectiveness of the system to discover whether or not the software system met the required specifications or not and detect any flaws to guarantee that the product is free from flaws to produce a good product.
Software testing is the process of determining the quality of software after it has been developed by a programmer. A product's information is evaluated in this procedure, which is also known as product evaluation. When software testing methods are implemented, businesses may improve the efficiency with which they conduct their everyday operations.
In today's technologically driven corporate environment, the software may be found everywhere.