DevOps Services Company
To avoid those times when simple issues become complicated process hindrances, DevOps is the best answer. By promoting a collaborative atmosphere, DevOps provides simple, straightforward, and easy solutions that solve a majority of the internal organizational issues. Avail our DevOps managed services for increased working efficiency and business productivity.

What Can DevOps Managed Services Bring to Your Organization?
DevOps (Development and Operations) is an enterprise software development procedure that promotes an agile working environment between the developers and the operation team. DevOps was created to reduce the tension between the developers and the operation team that would otherwise lead to unwanted tension that reflects poorly on the software. Aegis Sofftech is an experienced DevOps services company based in India that has worked with businesses from all over the world by helping them to increase the software team's productivity through a defined set of DevOps implementation.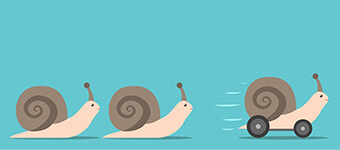 Accelerated Process Flow
Reduce the time taken for implementation through smooth, parallel operations, which means quick project delivery, room for innovation, and happy customers.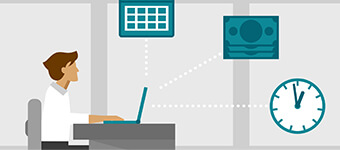 Continuous Software Delivery
Let your employees manage their time efficiently and get more work done in a short time by working together as a single team.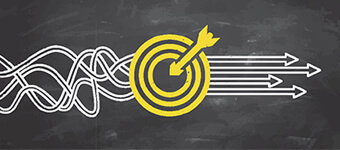 Minimize Complexity
When you have stable operating procedures and no-fuss operational lines, you can simplify the working methods and solve complex problems easily.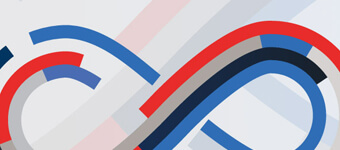 Worth for Money
When the process flow happens seamlessly, you can minimize the costs spent on maintenance and ensure that all resources are put to good use.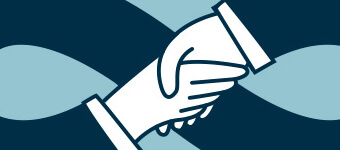 Collaboration across Workforce
Bring the development team and operation team to work together on the same page with customized models designed for accountability and ownership.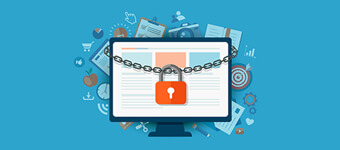 Ensure Security Compliance
Let the DevOps team work together without any sacrifices in security by including automated compliance policies that give control to the central team.
We Deliver DevOps Consulting Services Across
USA

Canada

UK

Germany

France

Singapore

Italy

Israel

Australia

Japan

Netherlands

Sweden

Switzerland

Norway
DevOps As A Service
DevOps, in plain terms, is the combination of bringing together the right processes and technology to be used by the right set of people in collaboration. Through a set of definite roles, streamlined process flow, technology additions, working business models, and reward programs, DevOps helps in developing high quality at a comfortable pace within the project deadlines. Our DevOps services India is aimed at bringing this positive transformation in an organization that by advocating for better collaboration between the developers and the operation team through a customized set of approaches.
DevOps Consulting

Understand how your organization can deploy and benefit from DevOps.

Streamlined Workflow Setup

Create a streamlined flow of operations that avoid confusion and clashes.

Continuous Planning

Strategize and create roadmaps, set expectations to meet and visualize results.

Continuous Monitoring

Keep an eye on the project development and make changes to achieve the final output.

Continuous Testing

Promote an atmosphere where software testing is done parallel to the development.

Integrated Architecture

Create a robust architecture that brings the best minds of the organization together.

Continuous Feedback

Get intermittent feedback from the clients to refine the development process.

Automated Scaling

Scale up your organization's resources to support software development.

Jenkins DevOps Services

Include this DevOps tool for automating processes in the delivery pipeline.

Docker DevOps Services

Make distributed development possible with automated app deployment.

Kubernetes DevOps Services

Use this container optimization platform to manage complexities effectively.

Puppet DevOps Services

Manage infrastructure as a code through cross-platform configuration.

DevOps Adaptation

Let's train both the developers and the operation segment to work as a single team.

DevOps Toolkits

Schedule a DevOps consulting session to know the best toolkits for your business.
Promote Effective Working Atmosphere DevOps Solutions India
Don't let the productive hours of your organization go to waste. When the employees work in harmony in a defined flow with the right amount of flexibility, it makes the final product output look so much good. Make use of our DevOps services India to let your employees work to their fullest potential. We adhere to the best DevOps practices that will bring a definite change in the way your developers and operation team work together.
Transformation Through Collaboration
Transformation in an organization is not just through a bunch of digital products. Bring the much-needed transformation in your organization by promoting a collaborative and flexible DevOps working system.
Define Clear Ownerships
Even when you have the best employees, unless they can work in harmony, the productivity will be on the decline. Bring the team together and set clear ownerships, and strategized roadmap for quality product delivery.
Maturity Assessment
When you already have a DevOps system in place, we can conduct a maturity assessment to further take the collaboration and the efficiency of the working atmosphere to the next level.
Choose Best-in-Class DevOps Tools
Make use of our DevOps consulting services to talk to our DevOps experts to get recommendations on the best DevOps tools that will make the implementation so much easier.
The Best Practices of DevOps Services Company
In a typical IT environment, there are a lot of issues, which many are related to people management and resource utilization. Instead of getting stuck with the same problems over again, DevOps helps the organization to maximize productivity during the working hours. The developers and operation team will add more value to the organization instead of churning the time with frustration. Through our DevOps solutions India, we help organizations to implement the best practices of DevOps that allows employees to tap into their imagination instead of doing the repetitive tasks.
Concentrate on Specific Growth Drivers
A good DevOps services company should understand the areas of improvement and potential and create a process flow around it. We help businesses to deliver software at a quick pace with better efficiency.
Introducing Automation
Why let your best team while away time doing the same tasks over and over again? Automate a part of the repetitive processes and let them focus on innovation and refined software delivery.
Best Customer Service
Listen to the client requirements, open communication channels between the client and your team, and make the client a part of your development process for accurate product solutions.
Manageable Microservices
Separate a single, big project into several manageable microservices that goes through every stage of the software development cycle individually, which provides flexibility and easy implementation.
Create Reward Systems
A reward culture is an integral part of the DevOps process, where the employees will be graded based on the performance. You can set individual goals, team expectations, and reward accordingly.
Cross-Functional Teams
Instead of centralizing, every project development promotes cross-functional collaboration across different teams that standardizes the operating procedures and maximizes productivity.
Frequently Asked Questions
Including DevOps as a part of your work culture is one of the best decisions a software company can make. Here is more information about our DevOps consulting services and managed services.
In any software development process, both developers and the operation team are essential. While the developers focus on creating smart software through coding, the operation team concentrates more on how to run the code on the systems effectively with minimal operating costs.
Equally important for any organization, working independently of both teams will be chaos. DevOps brings both the teams together enabling them, to work on the same page as a back-to-back process, which improves the efficiency of the production cycle and takes less time to attend and fix issues.
No, agile and DevOps are different. While the agile focus on the most-efficient way of software development through the method of iteration, DevOps is more about a holistic procedure of creating the best deliverables. DevOps is a practice that looks at the time of software deployment, while agile methodology is to complete iteration and move forward.
The general principle of DevOps is to use a specific cycle of software development and deployment that includes four main components:
Continuous integration
Continuous testing
Continuous delivery
Continuous monitoring
Well, for starters, you need a DevOps expert to educate the employees about the right way to carry it forward. The developers and the operations team should be made to understand the benefits it can bring not only for the output but also for their working conditions.
Our DevOps experts will be with you throughout the entire duration of the introducing DevOps, helping the employees to make the transition smoothly. We will further help in working with any of the DevOps toolkits that further make the DevOps practices easier.
It doesn't matter if the DevOps experts are in-house or work remotely. The main aim of the DevOps experts to help the developers and the operation team to understand the advantages and principles of DevOps and enable them to start using it the right way.
Our DevOps experts work remotely according to your preferable timezones helping the teams to practically start implementing the DevOps best practices into their everyday operations. With a few weeks, both the teams start using DevOps as a routine.
We're Working in Global Time Zones

India

New York

London

Tokyo

Australia
Our Team

DevOps is a bunch of programming advancement practices that consolidate Software Development (Dev) and Information Technology Operations (Ops).
Layers of docker file just like, files are generated after running some command. Docker provides the different storage drivers for Linux flavored operating systems and windows.
ntly released important security updates for .net framework that would bypass Address Space Layout Randomization (ASLR) feature when user is browsing any crafted site.