Hire Power BI Developers
Hire Power BI developers from Aegis Softtech to supercharge your analytics. Through data visualization to report enterprise and troubleshooting, we got you covered. We harness expert strategies and advanced Microsoft Power BI knowledge for enterprise-level reportage and analysis. Hire Microsoft Power BI developers from Aegis to get started today. Make well-informed decisions with compelling data visuals. Don't miss out on the expertise of devoted Power BI designers from Aegis.

TRUSTED BY
GLOBAL CLIENTS


















Understanding Power BI Developer India
Discover the Services offered by our Developers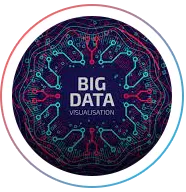 Big Data
Our Power BI developer India team handles large datasets effortlessly. Our designers employ techniques such as aggregations, performance tuning, and familiarity with big data technologies like Azure Synapse.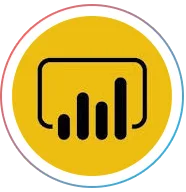 Power BI Desktop
The proficiency of the team of our Power BI desktop tool unleashes limitless capabilities. Hire Power BI consultants to expertly crafts interactive information and dashboards. Employ an extensive array of features and functionalities to bring your data to life having compelling conceptions.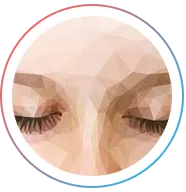 Visualization
We design effective and user-friendly visualizations to communicate understandings and facilitate confident choices. Following best practices and principles, we ensure impactful data presentations.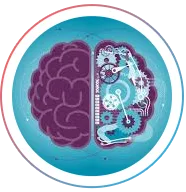 ML and AI
Stay ahead with AI functionalities in Power BI. We integrate predictive analysis using external AI tools like Azure ML, Cognitive Services, Python, and R, adding valuable insights.


You Can Hire Developers For Power BI Across
USA

Canada

UK

Germany

France

Singapore

Italy

Israel

Australia

Japan

Netherlands

Sweden

Switzerland

Norway
Why Hire Microsoft Power BI Developers From Aegis?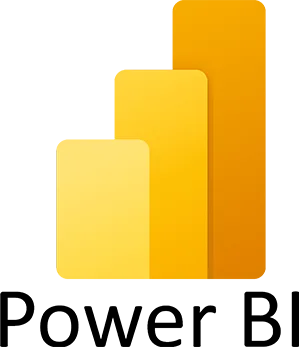 Hire Microsoft Power BI developers from Aegis to ensure the best solutions are tailored to your needs. Leverage our vast experience in business intelligence and access a big talent pool of skilled developers.
Client satisfaction drives us! It is evident that our customers consistently rated us with "Most Satisfied" reviews, reflecting our commitment to excellence as well as our customer-centric approach. Hire Power BI consultants from Aegis where the success of clients is the main priority.
Hire Power BI developers from Aegis and rest assured knowing that competent people are working on your tasks. We prioritize IP safety and supervisory amenability for utmost confidentiality and security.
We offer complete services and solutions for corporate BI clients right through expansion to ongoing backing safeguarding seamless implementation and success of projects.
Our Power BI engineers have been working in a variety of industries over the last five years, which has given them the knowledge necessary to build solutions that are both exact and spectacular.
By collaborating with the team of Power BI developers, your company can gain exclusive access to a comprehensive dedicated team. This collaborative approach guarantees exceptional results for the projects.
With a proven path record of several successful projects, we bring unmatched knowledge and outcomes that are effective for your company.
Why Your Company Must
Hire Power BI Consultants?
Delve in the widespread Power BI knowledge of the Consultants
Consulting
Hire Power BI consultants from us and let our tailored approach empower your decision-making process. Our designers are masters at crafting data analysis strategies exclusively for your business needs. We turn your crucial firm's data into enlightening reports and dynamic, visually engaging dashboards. With this knowledge, you gain powerful data insights to drive the business toward longer-term success.
Dashboard Development
Whether from scraping, sets of data, or present dashboards, our team ensures a credible tale through thoughtful understanding and preparation. Integrative dashboards, traditional illustrations, and numerous report types aligned with the information are our offerings.
Incorporation Services
Flawlessly mixing Power BI, we offer effortless entry to varied data, unearthing priceless understandings that drive swift and engrossed to the main successes. Additionally, our team of skilled experts ensures the smooth functioning and maintenance of the integrated BI system.
Power BI Analytical
Unlock unprecedented growth with our analytical methodologies that eliminate data noise. Leverage the talents of main Power BI creators to work into advanced analytics competencies.
Power BI Customization
Discover the exceptional Power BI customize prowess of Aegis. Our team offers a comprehensive analysis of your business data, crafting advanced and tailor-made Power BI explanations which precisely match your business goals. Seize full control of your business insights and optimize managerial efficiency like never before.
Frequently Asked Questions
Hire Power BI experts for data analysis and insightful reporting for your business.
Aegis provides skilled Power BI developers from India who are ready to boost your data capabilities.
You can hire Microsoft Power BI developers by just calling us or mailing us/ fill out the form to connect with the Aegis team. We'll assign the developers that are the perfect match for your project and deliver them to you.
Yes. Aegis specializes in crafting customized Power BI tailored to your corporation's needs.

Power BI is an extremely effective tool that may guide organizations toward making choices that are informed by data.
The term "business intelligence" (BI) refers to an organized strategy that encompasses a set of actions targeted at generating, implementing, and managing BI solutions.
Microsoft SharePoint is a framework for communication that is hosted on the internet and has been utilized by companies all over the globe for many years.