Robotic Process Automation Services
Boost Productivity with Robotics Automation Software Services! Speed up and simplify your business processes while increasing productivity rates with automation services.
Aegis Softtech offers customized robotics automation services to empower your business with the perks of automation. Unleash the benefits of automation & minimize human efforts through the magic of automation!

TRUSTED BY
GLOBAL CLIENTS


















Robotic Automation Services!
Discover how our services stand out from the rest to boost revenue
Aegis Softtech's automation experts help you quickly implement robotics automation software solutions to get reliable, consistent, and accurate outputs. Furthermore, we strategize and customize the automation services as per the needs of the business. With the automation tools, a company can enjoy high productivity rates, which eventually help to boost the business revenue.
Pros of Aegis Softtech's Revolutionary Robotic Process Automation Services!

The proper selection of business processes
Our team strategically identifies the processes, tasks, or activities that can be automated. This helps the companies to achieve positive results.

Cutting-edge automation methodologies
We automate repetitive, monotonous, and rule-based tasks using the latest automation methods and tools.

Higher efficiency and accuracy
As automated operations are rule-based, the chances of human errors are massively reduced. In addition, process data auditing also helps to increase efficiency.

Compliance with standards and regulations
Robotics automation software solutions are designed to comply with the prescribed guidelines efficiently.

Cost reduction
Robotics automation software services help companies to decrease costs and increase productivity.

Employees have more bandwidth
As automated tools handle most repetitive tasks, employees get more time to spend on essential business activities.
Robotic Automation software solutions
Embrace the cutting-edge solutions that impact your business operations
Redefine the way your business functions by automating the business operations. Build latest automation tools to seamlessly handle the repetitive tasks; including data entry and reporting, mass email generation, archiving and extracting information, periodic report preparation, price comparison, and much more.
RPA experts at Aegis will help you achieve your automation goals:
We consider all the crucial factors like the ease of implementation of the automation software, transactional volumes, and much more to devise a perfect automation plan for you.
Our team guides you through selecting the best automation operation and governance model.
We help you with the most suitable and efficient deployment and change management strategies.
Aegis empowers your business with cognitive robots to speed up your tasks.
Our team ensures the complete safety of your business data.
We deliver Robotic Automation Software Solution Across
USA

Canada

UK

Germany

France

Singapore

Italy

Israel

Australia

Japan

Netherlands

Sweden

Switzerland

Norway
Reap the Benefits of Robotic Process Automation Services!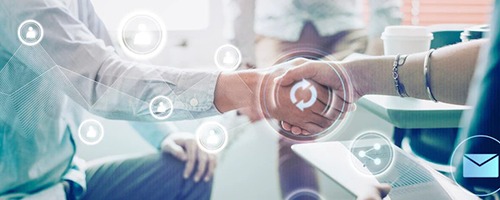 Customer Support, Service, and Engagement
Aegis Softtech provides robotics automation software services to improve your customer engagement. Several repetitive customer service tasks can be automated to reduce time, for example, uploading scanned documents and much more.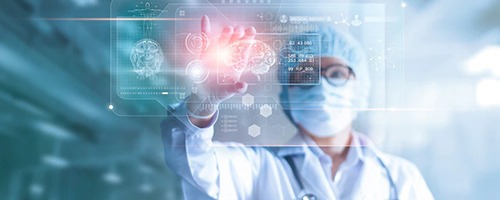 Healthcare Industry
Automated tools can handle many rule-based, repetitive tasks in the healthcare sector. For example, tasks related to clinical documentation, patient enrolment, billing and claims processing, and much more.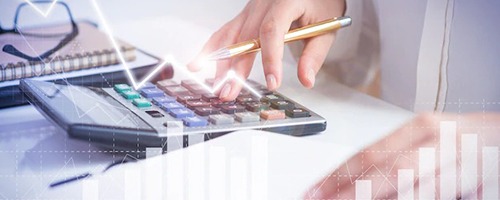 Finance and Accounting Industry
We can help you build automation software development solutions to reduce human efforts in the financial sector. Our experts help you automate various tasks like general accounting, credit management, account opening, closing, etc.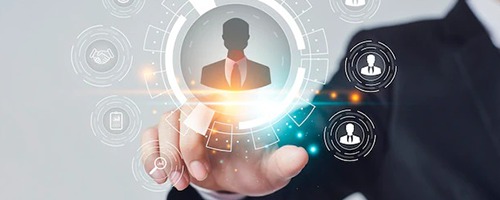 Human Resource
RPA transforms human resource functions, like on-boarding and off-boarding the members, updating staff-related information, etc.
If you want to enjoy the benefits of robotics automation services, please feel free to contact us. Our RPA experts identify key automation opportunities for your business. In addition, we partner with you throughout the process of deployment.

In today's technologically driven corporate environment, the software may be found everywhere. We are seeing the significant advantages in several ways, with the most notable being the influence on enhancing operational effectiveness. Despite the fundamental necessity of software, we tend to overlook the relevance of monitoring. We anticipate that the program would perform smoothly after it has been integrated. But when it does not, we're typically taken a back and angered by the situation. Taking a pre-emptive strategy to software testing and including it as one of the first, essential elements in the deployment procedure will be critical in determining the effectiveness and efficacy of the product.
The process of creating a new software product is always thrilling, particularly when you get to see your ideas take shape and become a reality.
The market for intelligent applications has grown throughout time as a result of the wonderful alternatives that have been developed to simplify company operations, boost profitability, and handle commercial relationships with the customer base.