ReactJS Development Company
Aegis Softtech is a top-tier ReactJS Development Company with 13 years of experience building technology-driven, advanced, scalable web & mobile apps (Android & iOS) tailored to your idea. Our ReactJS development services and solutions can give your enterprise an innovative advantage.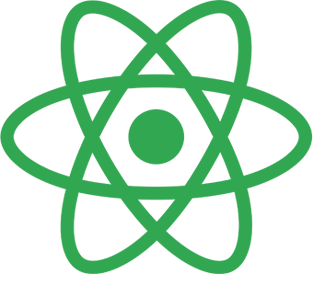 TRUSTED BY
GLOBAL CLIENTS


















What Sets ReactJS Web Development Services Apart?
ReactJS is a highly regarded app development platform due to its extensive feature set, and we take advantage of these features. ReactJS development services provide an innovative approach to constructing web applications allowing for smoother scaling and maintenance of applications as they evolve.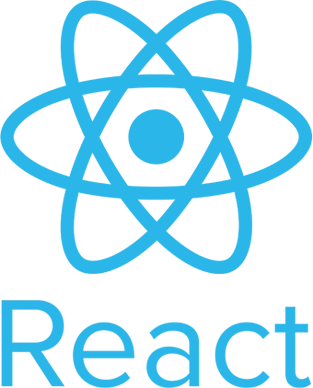 Developers with a JavaScript background can easily understand the ReactJS framework and learn from the JavaScript library to build scalable applications.
The virtual DOM feature ensures faster web page loading by updating only the modified components instead of reloading the whole HTML structure. ReactJS provides a seamless user experience, saves valuable time and resources. You can interact with a web application while updating without affecting its parts.
Its reusable components are the top feature in creating large-scale websites with ease. The independence of these components also provides access to a vast array of pre-built options, giving developers even more time to focus on complex tasks.
Build amazing mobile apps for iOS and Android with react native. Using native API, you can create high-performing, dynamic mobile apps while leveraging the core concepts of ReactJS and JavaScript.
ReactJS is a game-changer for SEO and can significantly reduce page load times, helping businesses achieve the top rank on Google SERP. It has a big community and constant updates making it a secure investment.
The unidirectional data flow and quick refresh feature make web and mobile app development faster and more efficient. Data travels smoothly from parent to child components using props object. Updates are instantly visible without a manual refresh, and the compiler provides clear error messages for easy debugging.
With thriving global community followers and millions of third-party JSX libraries, ReactJS offers an unparalleled development experience.
Get Dynamic Solutions With Our
ReactJS Development Services
At Aegis, we have been providing holistic custom ReactJS web development services. Our ReactJS Development Company provides consultation, development, migration, maintenance, and support services.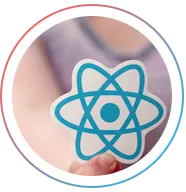 ReactJS Product Development
We pride ourselves in developing the feature-rich, robust ReactJS product from the ground level leveraging your ideas and our expertise. Our technology-driven software solution can create value for your business.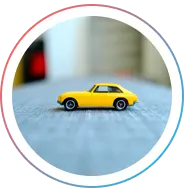 ReactJS UI/UX Design
We create intuitive, responsive, and engaging web and mobile applications on the ReactJS framework. The apps can guarantee to grab the consumer's eyeballs and boost customer engagement.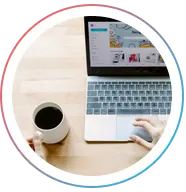 ReactJS Web Application Development
Our expert programmers are skilled in ReactJS, React-Redux, Material & Fluent UI, Grommet, React Bootstrap, and more to build robust web apps and efficient user interfaces.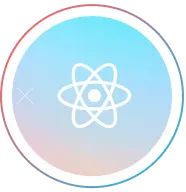 Native Application Development
We offer native app development for Android and iOS platforms that give your users an unparalleled experience.


We Deliver ReactJS Development Across
USA

Canada

UK

Germany

France

Singapore

Italy

Israel

Australia

Japan

Netherlands

Sweden

Switzerland

Norway
Explore Quality-Driven, Diverse
ReactJS Web Development Services At Aegis
Our superior development services set us apart and propel our clients toward success. With unwavering dedication and a commitment to excellence, we have earned the title of a trusted and top-rated ReactJS web development company in India.
Single Page Applications
We can quickly build high-performing SPAs with faster load time.
Progressive Web Applications
We can build PWAs with features like offline functionality and push notifications.
CMS (Content Management System)
We can help you develop a fully-functional CMS where you can edit, manage and update the content.
E-Commerce Apps
Our developers can create shopping portals with ReactJS for web and mobile platforms with rich interactive user interfaces.
Business Intelligence and Analytics Dashboards
Our team can develop business intelligence and analytics dashboards using ReactJS UI components and provide real-time updates to data.
Real-Time Chat and Texting Applications
We can develop messaging applications to boost communication for your internal and external work environments.
Why Choose Our ReactJS Development Company?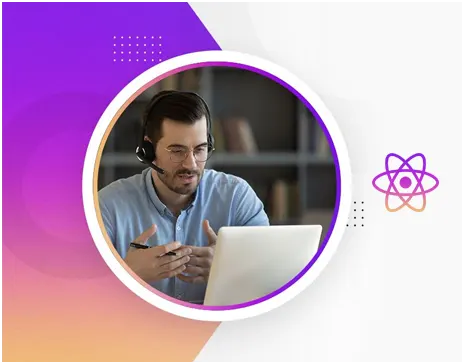 Our refined and credible ReactJS web development services make your business web presence game spot-on.
Years of experience and 2500+ project deliveries
We house a multifaceted team providing full-stack ReactJS solutions
Top programmers with ReactJS and JavaScript expertise
Result-driven, affordable, holistic development solutions
Hire our developer at a competitive price
Guaranteed Expert guidance and support 24*7
Proven Track Record for punctuality in delivery
Flexible engagement models to exceed client expectations
Frequently Asked Questions (FAQ) About ReactJS
At Aegis, we build a wide range of applications using ReactJS like:
Single-Page Applications (SPAs)
E-Commerce Applications
Social Media Applications
Business Intelligence and Analytics Dashboards
Content Management Systems (CMS)
Mobile Applications
The cost of building ReactJS applications at Aegis can vary greatly depending on factors such as the complexity of the project and any additional features or integrations required.
ReactJS differs from other front-end frameworks in its use of a Virtual DOM, which allows for efficient updates to the UI, and its focus on a unidirectional data flow and reusable, modular UI components. And, ReactJS has an active community with a wide range of supporting libraries and tools for building scalable and performant web applications.
ReactJS is a web development library, while React Native is a mobile development framework. React Native has platform-specific components and modules and a layout and styling system optimized for mobile, while ReactJS is designed for building web applications.

Meta Description - In this article to describe all programming language - Java vs. JavaScript vs. Node.js, we can note that each has its own features, benefits, web API and many more.
Node.js is well-suited for a wide range of platforms and online activities, including commerce, sound, and video streaming, talking, playing, exploring, social networking, conferencing, timesheets, and much more. Node.js is also well-suited for mobile applications.
Whenever it concerns to the benefits and drawbacks of Node.js, the general opinion is rather obvious. It is quite popular among programmers. And it's not difficult to understand why. As a backup time framework, Node.js allows designers to fill up mobile applications with several functions running at the same time without causing the servers to fail or slow down. Also, as an added benefit, it is built on JavaScript; which is one of the most prominent, simple and easy programming languages in the world.