Data Warehousing Consulting Services and Solutions
Partner With us For Data-Driven Success.
Data is the new oil in the world of business. Data warehousing solutions bring together company's data from multiple sources into a single, consistent and searchable platform.

TRUSTED BY
GLOBAL CLIENTS


















At Aegis Softtech, our data warehousing consultants offer services designed to help customers preserve, protect, integrate and explore data that is structurally sound, high-quality, and accessible. We, as data warehouse services providers, help businesses of all sizes address their business challenges. Our data warehousing company provides more accurate analysis of business processes so they can act quickly with reliable information.
Executing and planning a project for long-term viability is easy with the help of data warehousing consulting services. If your data warehousing strategy is fragmented with no clarity of vision or needs assistance with its implementation, then our data warehousing services can help you solve the problem. Also, our data warehouse migration services team enhances your data handling capabilities and you can see how we migrate the data swiftly to get more value.
Why Do You Need Data Warehousing Solutions?
Discover the Potential of our Solutions in Driving Growth
Data warehouses are a powerful tool to get the most out of your company's data. Data warehouses hold your organization's critical data that is used in business intelligence and reporting. It can also be used to remove redundancy in existing databases. You can access historical records that may have been lost or destroyed and connect them to other data warehouses maintained by different departments or agencies.
We have the expertise in building data warehouses to help customers get exactly what they need when they need it. This integration enables users to access all related information from a wide range of sources from a single place. Data warehouse services providers help the user to make better decisions based on holistic views of customers, suppliers, and business processes.

Easy Reporting
The data warehouse helps the reporting team get the report they want quickly, enabling them to more effectively analyze data and provide analytics insights frequently.

Facilitating Growth
The unified view of data across the organization enables decision-makers to make strategic decisions about their business based on facts rather than opinions, helping them identify new growth opportunities.

Optimizing Processes
A comprehensive view of an enterprise's entire data inventory can help companies identify process improvements to become more efficient and reduce costs.

Reducing Risk
Fully managed data warehousing consultants offer 24x7x365 monitoring and support so customers can be assured that their critical information is available when they need it — thereby reducing the security threats.

Easy Scalability
Since everything is now centralized, scalability becomes easier because there are fewer silos and more processing power available at the central point where everything resides.
Our Data Warehousing Company deliver services across
USA

Canada

UK

Germany

France

Singapore

Italy

Israel

Australia

Japan

Netherlands

Sweden

Switzerland

Norway
Data Warehousing Services
Tap Into Building Valuable Business Intelligence With Us
There are many aspects to consider when setting up a data warehouse. Building a data warehouse is an exercise in business intelligence. It is necessary to lay down a proper data architecture or logical design before you get into the nitty-gritty of the physical design.
A thorough understanding of the end-to-end process of data warehouse migration services and how all the pieces fit together will give you a clearer picture of how your data warehouse should be structured. This will also help you determine which type of data warehouse architecture will work best for you and the business's specific requirements. Our data warehousing consultants and developers are experts at every tiny thing involved in building and maintaining data warehouses. We provide a wide range of data warehousing consulting services to maximize the potential of your data.
Data Warehouse Services Providers
We offer data analytics solutions to help you implement your technology effectively and get the most from your investment.
Data Warehouse Development
We build customized data warehousing solutions using the best tools and software to ensure optimal performance and better reliability.
Data Warehouse Implementation
We help you design and develop a customized solution, including building physical systems, configuring software, creating database schemas, etc.
Data Warehouse Migration Services
Our data warehousing services can help move your existing systems to a new platform while minimizing disruption to business operations.
Data Warehousing Consultants
With a focus on service quality and responsiveness, our team provides ongoing support for both physical and virtual data warehouse environments.
Data Backup & Recovery
We provide monitoring, capacity planning and analysis, performance tuning, backup services, and disaster recovery planning, emphasizing risk assessment.
Data Warehousing Company
We help you capitalize on the value of your information assets by helping you select the most appropriate technology.
Data Governance
A data governance initiative provides a structured approach to capturing, curating, and reusing all types of information for maximum value.
Data Warehouse Training
Our training is aimed at helping our clients achieve their business goals through the effective use of their data warehouses.
Our Expertise in Data Warehousing Consulting Solutions
Elevate Your Data Strategy With Our Data Warehouse Capabilities.
As one of India's top data warehouse services providers, we help enterprises leverage their data assets through industry-best practices, integration with existing business intelligence solutions, and strong partnerships with some of the world's leading providers like IBM software, Oracle software, and SAP software. Our data warehousing consultants have over 13 years of expertise in helping our clients find meaningful insights and patterns and make more informed decisions.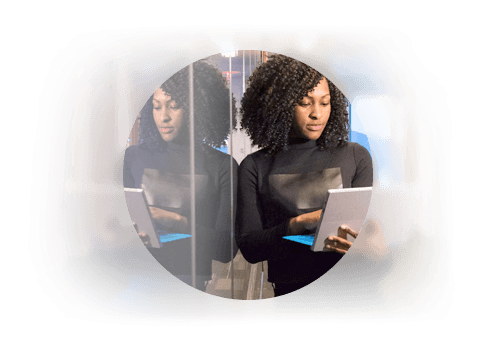 Expertise in Data Modelling, Solution Architecture of data warehouse development using multiple RDBMS technologies like Oracle, SQL Server, Postgres, MySQL, etc.
Expertise in MPP Architecture data warehousing like Vertica, Greenplum, Infobright, Redshift, Google BigQuery & Snowflake.
Expertise in NoSQL Architecture data warehouses like Hive, MongoDB, DynamoDB, Cassandra, and Hbase.
Experience in working with clients from different domains like Healthcare, Retail, Banking, Manufacturing, Contact Centers, Land Management, Building & Construction, Aerospace, Advertisement, and Supply Chain.
Working experience in implementing on-premises, multi-cloud & hybrid data warehousing solutions, and data warehouse migration services.
Executed data warehousing services projects with different approaches like Bill Inmon & Ralph Kimball
Expertise in creating data marts, data warehouse and data lake. Our data warehousing company helps to handle structured, semi-structured and unstructured data.
Implemented a multi-tenant data warehouse for product teams which was further replicated for different clients or with minor customizations.
Implemented BI analytics services and solutions to fulfill different KPIs, create dashboards and facilitate ad-hoc analysis.
Implemented Rollback, Event-Based Loading, Auditing, and Dynamic Business Rules Implementation & Performance Management for data warehouse projects with rich metadata management.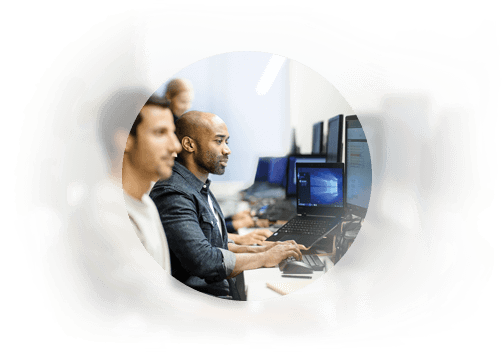 A Few Use Cases of Data Warehousing Services
Data Warehouse as a Service is conveyed through APIs by data warehouse services providers. Data Warehouse is an integrated information system that combines data extracted from various operational systems needed for decision support requirements with added value information in a logical and consistent form. The data warehousing consulting provides quick access to historical and current data to use the information for supporting a timely decision-making process. Data warehouse migration services are needed for the firms when the on-premises applications and infrastructures move to cloud-based storage. Our data warehousing solutions can help companies improve their decision-making capabilities through better use of their data assets for various purposes like:

Marketing Mix
You can create data-backed marketing efforts to reach desired target markets more efficiently with detailed information on past marketing campaigns.

Customer Analysis
Data warehouses contain all customer information, including demographics, location & buying habits, making it easier to develop targeted marketing strategies.

Budgeting & Forecasting
You can plan the budget for your business by looking at historical data to predict future conditions, plan sales, assess stock trends, and plan for the months to come.

New Product Development
Data warehouses have a wealth of information on the competition's products, pricing & market share, allowing companies to develop new products within a market niche.

Sales Analysis
Data warehouses contain a wealth of data on past sales trends and projections for future sales. This helps to make better-educated decisions about sales processes & forecasting.

Operational Performance Monitoring
Data warehousing company helps to monitor your operations across multiple dimensions. It includes time, product, customer, distribution channel, geography, etc., giving you a 360-degree view of your operations.
Frequently Asked Questions
Data Warehousing empowers companies to make intelligent business decisions. Businesses get seamless access to the data from various sources. Aegis Softtech offers services of Data Warehouse to help you get a holistic view of the data and make the most of it.
To design a Data Warehouse, our experts first understand and specify the key business requirements. Then, we set up the physical environment. We create and manage a fully functional and secured Data Warehouse for you.
Our consulting services for Data Warehousing are very cost-efficient and our costs are based on the hours required. Therefore, users can select a preferred cost tier. We aim to help businesses get the best return on their investment.
Yes, absolutely. We create easy and scalable solutions. Scalability is the result of flawless centralization.
Yes, Aegis Softtech provides real-time consulting for Data Warehousing. We build Data Warehouses that can capture the data whenever it occurs. The real-time data can be used instantly for reporting, analysis, and decision-making.

The quantity of data that companies need to process continues to grow daily, and it may be quite challenging to keep track of all that needs to be done.
The business environment of today is defined by firms adopting high-end technology that permit the virtual transaction and real-time transmission and exchange of Data.
Data is the most important resource that any company may have in the modern day. The function of storage and computation in empowering the scale and intensity of business modules has been more important over the years as a result of a fundamental change in the business paradigm. When discussing storage, we are all familiar with the concept of data warehousing, which gives businesses the ability to easily work on data to derive useful insights from it. These insights can then be used to assist in the formation of decisions that are both precise and wise for the business.