Hire ReactJS Developers
Are you looking to hire ReactJS developers? Aegis Softtech, an esteemed IT consultancy and software product development company, is now available to provide your organization with the help you need. Hire dedicated ReactJS developers who are adept at transforming customer requirements into reality by crafting gorgeous UIs that demonstrate the essence of your business.

TRUSTED BY
GLOBAL CLIENTS


















For the past 12 years, our expert developers have been offering versatile and resilient ReactJS solutions tailored to each client's needs, regardless of their business size and industry. Our developers have the know-how to create interactive, easy-to-use, and unique UI for eCommerce stores, SaaS code, web dashboards, and more. With our cost-effective staffing-as-a-service model at Aegis Softtech, hire ReactJS programmers and spin up your dream for one-time projects or ongoing support.
Dedicated ReactJS Developers
ReactJS is used to develop a wide range of web applications and interfaces, including but not limited to the following. ReactJS can also be integrated with other technologies and frameworks, making it a flexible choice for various web development projects.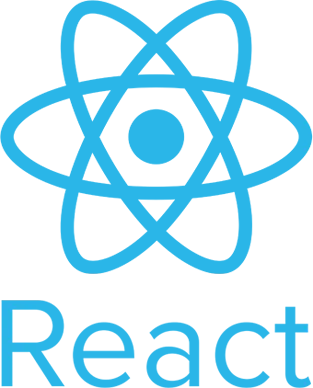 Our ReactJS developers can impact the development of e-commerce sites by crafting a responsive and user-friendly website, integrating third-party services and APIs such as social media platforms, payment gateways, and shipping services. They can also provide ongoing maintenance and support to troubleshoot bugs to improve site performance.
Hire ReactJS Programmers to integrate Social Media APIs into your website or application. They customize social media widgets and plugins to match your website design and functionality. Create chatbots using social media messaging APIs, and use social media analytics tools to analyze user data such as engagement levels, reach, and impressions. With their skills and expertise in this domain, our developers will help you leverage your social presence and engagingly connect with your target audience.
Our engineers proficiently work with CMS platforms by implementing a component-based architecture, improving performance with a virtual DOM, and customizing platforms to fulfill unique requirements. They can also collaborate with designers and content creators to create user-friendly yet aesthetically pleasing CMS systems.
ReactJS can be used in developing data visualization tools by offering a robust yet flexible front-end framework. Our programmers can create interactive user interfaces that effectively process large volumes of data. They can also integrate third-party libraries and tools like D3.js for creating visually pleasing data visualizations according to your needs.
Programmers use their knowledge to develop high-performance front-end solutions that improve the user experience while increasing engagement in online marketplaces. They customize design elements and functionalities while connecting them to back-end systems and playing an integral role in the completion of projects.
Our developers are adept at making dynamic UIs, and real-time collaboration tools with personalized dashboards for educational platforms. They ensure responsive design with improved performance for smoother navigation while integrating with third-party services such as payment gateways & learning management systems to build an all-inclusive platform.
ReactJS developers can use its ecosystem to create real-time collaboration tools, using features like Redux and React Hooks to manage state and communication for responsive and dynamic user interfaces. Examples include chat apps, whiteboards, and collaborative editors.
ReactJS developers can create reusable UI components, manage the state of the application and optimize its performance in Single Page Applications. They use ReactJS, a widely used JavaScript library for building user interfaces, to make the application more efficient and responsive.
Why Hire Dedicated ReactJS Developers
From Aegis?
Hire dedicated ReactJS developers from Aegis, who brings a combination of technical skills and collaborative abilities to ensure the successful development of ReactJS web applications.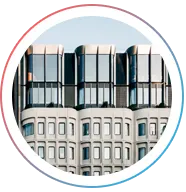 Top Standards
At our company, all ReactJS developers are certified by Top institutions, have working passion, enthusiasm, and excellence, and offer innovative solutions.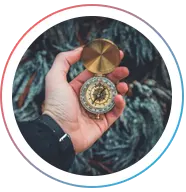 Flexible Resourcing Solutions
When initiating a partnership or hire ReactJS developers from us, you can flexibly choose the number of developers you require. As your work demands grow, you can easily add additional developers to your team. We also assist in adding designers and engineers to your team as needed.


You Can Hire Developers For ReactJS Across
USA

Canada

UK

Germany

France

Singapore

Italy

Israel

Australia

Japan

Netherlands

Sweden

Switzerland

Norway
How To Hire ReactJS Programmers
From Us?
Are you wondering how to hire ReactJS programmers from us? Our hiring process is efficient and cost-effective, allowing you to quickly bring on the best talent on board with complete transparency. We'll discuss your project's details and requirements right away. Thus, we can start without any delay.
Discuss and Choose the Hiring Model
A dedicated developer or manager will be assigned to you and maintain constant communication to discuss the specifics of your project. You will determine the required number of ReactJS developers, designers, and engineers to start the project.
Start the Project
After finalizing the team, you will need to complete the payment transaction, and then our team will begin working on the project. During the development process, the team will provide regular updates on each step of the project's progress.
Requirement Analysis
Once you submit the inquiry form to hire dedicated ReactJS developers, our team will contact you to discuss your project specifications, requirements, scope, and team needs.
Screen the Developers
Our consulting service helps you efficiently screen developers. However, the ultimate decision on finalizing the team is entirely up to you and based solely on your specific requirements.
What Can You Expect When Hire ReactJS Developers?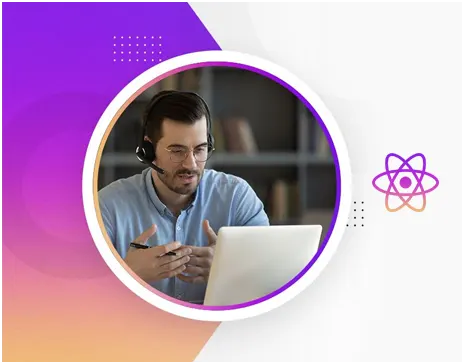 Expertise in ReactJS and its ecosystem.
Ability to create dynamic and interactive user interfaces.
Proficiency in front-end development technologies such as HTML, CSS, and JavaScript.
Experts in technologies like Babel, JSX, NextJS, etc.
Knowledge of state management libraries such as Redux or MobX.
Experience in working with RESTful APIs and other back-end technologies.
Familiarity with agile development methodologies.
Well-versed team with version control systems such as Git Mercurial, SVN, Firebase, TFS, etc.
Capable of writing clean and maintainable code.
Experts in sprint planning.
Flexible to learn technology updates and change when required.
Problem-solving skills and attention to detail.
Good communication & interpersonal skills.
Frequently Asked Questions (FAQ)
Technologies constantly evolve with new programming languages, frameworks, and components daily. You can consider ReactJS a dependable technology for building modern web applications for the foreseeable future.
Hiring a dedicated ReactJS developer can provide numerous benefits, such as:
Faster development
Better code quality
Improved scalability
Cost-effectiveness
Timely delivery of projects
Yes, you can hire developers permanently for your team. The developers will become full-time employees of your organization and will work exclusively for you.
To monitor and analyze developer performance, set clear goals and metrics, provide regular feedback, conduct code reviews, track progress using project management tools, conduct performance evaluations, and encourage peer reviews and feedback.

Meta Description - In this article to describe all programming language - Java vs. JavaScript vs. Node.js, we can note that each has its own features, benefits, web API and many more.
In real-time applications, we usually build a cloud-native system and also build a system that is easy to scale, it's agile, it is a, it takes advantage of the elasticity of a cloud environment and it can scale-out.
Node.js is well-suited for a wide range of platforms and online activities, including commerce, sound, and video streaming, talking, playing, exploring, social networking, conferencing, timesheets, and much more. Node.js is also well-suited for mobile applications.