Microsoft Dynamics CRM Developers
Realize the full potential of customer relationships by completely utilizing the capabilities of a robust Microsoft Dynamics CRM platform. Hire the best MS CRM developers from Aegis Softtech to customize the CRM platform that enables the employees to get deep insights into customers quickly.

TRUSTED BY
GLOBAL CLIENTS


















Every Dynamics 365 CRM developer working with us is trained in all aspects of CRM implementation and ongoing support. They work closely with our clients to ensure that every aspect of their business processes is accurately reflected in the system. We also offer training services for companies new to CRM systems or those who want a refresher on the latest features and functionality.
Want to improve your existing business processes through cost-effective CRM? Hire CRM software developer today.
Dedicated CRM Programmers
When it comes to running a successful business, excellent customer skills are of utmost importance. The right CRM tool and CRM programmers India can make all the difference in launching customer-centric campaigns, analysis of customer interests for new product improvements or numerous other things. Microsoft Dynamics CRM is unparalleled to many similar platforms in the market. Combining this platform with our talented developers for Microsoft Dynamics CRM India, we can transform the outlook of how your business approaches and interacts with customers.
Professional Team
Our team of Dynamic CRM developers India are skilled at their forte and when they work together as a team, the results will be innovative, amazing and fruitful.
Global Expertise
Tap into the experience of more than ten years in the field of CRM tool development services working for businesses from all over the world to fulfill their CRM needs.
Access to Top Resources
We have all the latest resources available for the CRM developers to leverage and build a customized platform that makes it easier for the employees to get intelligent customer insights.
Optimized Business Solutions
Based on the customers you have and the expectations and applications of the CRM system, we can optimize the dynamics CRM platform to offer the right business solutions for you.
24X7 Support Services
Going through a bumping phase in handling CRM? Our reliable customer service and maintenance team will help in fixing any issue and getting your CRM system back on track.
Flexible Hiring Models
You can hire our CRM developers team or the team on an hourly basis, project basis or a retainer basis. The hiring models can be relaxed and altered based on your specific needs.
Proficient in All CRM Requirements
As a CRM team, we are highly experienced in Microsoft Dynamics CRM as well as the integrated tools and the backend side of working with this platform.
Secure CRM Development Services
We work on a secure platform with high encryption to keep your sensitive protected from our end. We also aid in enforcing such security measures on your in-house platforms too.
Hire our Microsoft Dynamics CRM Developers across
USA

Canada

UK

Germany

France

Singapore

Italy

Israel

Australia

Japan

Netherlands

Sweden

Switzerland

Norway
Services Offered by Our MS CRM Developers
Microsoft Dynamics CRM is a multi-purpose platform that has various capabilities related to managing customers, improving customer service, understanding customer expectations and a lot of other things related to customers. Our Microsoft Dynamics CRM developers are the best in the industry who delves in-depth to understand your customers and your domain operations to design an easy to use CRM platform on Microsoft with necessary integrations. Our tailored CRM services will greatly help you in devising new marketing strategies, assist the sales team in closing leads fast and aiding your R&D team to create products that your customers want.
Microsoft Dynamics CRM Consultation
Let us help you to use the MS CRM and make positive transformations in the way you approach customer operations.
Microsoft Dynamics CRM Implementation
We'll get together to customize the MS CRM platform based on your current expectations, scalability options and business goals.
CRM Integration Services
Our CRM integration developers India are the best to combine your different tools to the same CRM platform to maximize productivity.
CRM Automated Pipelines
Reduce the time spent on crunching the same stuff every day by automating most of the customer-related operations.
Microsoft Dynamics CRM Migration
We facilitate the migration of the CRM details from other platforms to Microsoft Dynamics CRM seamlessly with no data loss.
Dynamics CRM Extensions
Add more finishing touches to your Microsoft Dynamics CRM and improve its usefulness by the use of customized CRM extensions.
CRM Training
If you are introducing MS CRM to your company for the first time, our Dynamics 365 CRM developer can guide your employees to get accustomed to it and start working with ease soon.
CRM Support Services
Keep your CRM system in its best form by running regular maintenance checks, upgrades and solving small issues immediately.
Microsoft Dynamics CRM Developers India
Every workplace needs a proper CRM system that is put to use regularly and becomes an integral part of all business operations. As customers are the center of any business decision, you cannot do without a proper CRM that holds all the functionalities you need. Let our best CRM developer India take a look at your current CRM and optimize the performance of the system, which will have a definite impact on the employee performance too.
Multi-Disciplinary Team of Experts
Our CRM team compromises of various experts who are specialized in different domains. From hardcore CRM developers to programmers and customer relationship experts, we have them all working in synchronization to make the MS CRM the best business asset.
Great Problem Solving Skills
When it comes to Microsoft Dynamics 365 developers, you have to hire the ones who are not just handy at Microsoft Dynamics CRM but can also understand your business and provide a completed CRM platform. That's where our CRM developers shine.
Adopting Modern Technologies
We are never one to back down from a challenge and our exceptional resources, including the latest technologies, aid us in our goals. We use the best technologies available to realize your organizational goals.
High-Quality Assurance
If the unparalleled quality of the platform is what you prefer, then Aegis Softtech is the best for it. With our robust performance tests, quality checks and monitoring systems, we will keep the Microsoft Dynamics CRM in great shape.
Industries in Focus
Our Dynamics CRM developers India have immense experience working on CRM projects from several sectors. We have built complete Dynamics CRM systems, customized it to the business goals, updating the CRM to the latest versions, revamping the existing system and have lent a hand in times of technical crisis. Due to our extensive expertise, we are efficient and capable of handling CRM needs of any scale across any industry. Here are a few industries where our Dynamics 365 CRM developers have worked in.
CRM for Marketing
Help the marketing team to devise better marketing strategies with complete customer understanding by having a Dynamics CRM platform that gives them intelligent insights.
CRM for Energy
Integrate your customer details, inflow and outflow of units, the customer batches and many more information on a single, easy-to-access CRM platform now.
CRM for Retail
Perform analysis on your customers, create a customer persona, customize your product offerings and achieve business intelligence through Microsoft Dynamics CRM.
CRM for Manufacturing
Manufacturing companies can use Dynamics CRM to track customer details, payroll information, identify potential customer persona and do a lot more.
CRM for Healthcare
Store, access and add to the patient records, assist patients in regular follow-ups and have a centralized patient record system with MS CRM.
CRM for Finance
Set competitive rates, manage your finances smartly and offer excellent services to your customers by integrating your finance operations on CRM.
Who Can Benefit from Microsoft Dynamics CRM?
A CRM system is for anyone and everyone who wants to know more about their customers or at the very least, please the customers. So it means the CRM system is a must for businesses irrespective of the size, scale or the domain. A reliable CRM system is the foundation for better customer services and business growth. It's vital to get the best CRM system to be aware of your customer reactions and keep on eye on the progress you have made in terms of customer relationships. Microsoft Dynamics CRM is the best CRM platform that offers the best usability, scalability and performance for all types of companies.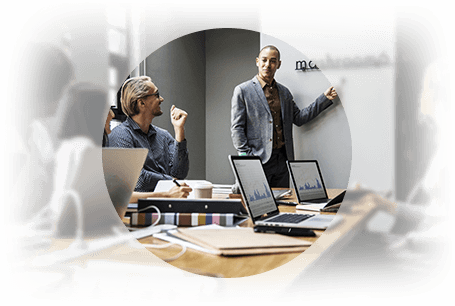 CRM for Startups and SMBs - Perfect for Building Solid Customer Base
As a business just starting up, there are so many hurdles one has to face. But the one thing that should work well compulsorily is the good response from the customers. MS CRM helps to keep an eye on the customer response and their behavior and gather information on their interests from the beginning. This will be a great source of information to build your company on and keep you in the practice of going about your business operations in alignment with the customer needs.
Further, you can combine the Microsoft Dynamics CRM with the other Microsoft products for cohesive working experience. You can get our best CRM integration developers India to work on your project.
CRM for Enterprises - To Deliver Customer-Centric Business Solutions
Enterprises have many complexities to deal regularly. There may arise several questions and challenges of customer management and engagement for which you will need additional resources to back it up.
A useful CRM tool is what you need to manage everyday business operations in enterprises. Microsoft Dynamics CRM is a great CRM platform that can also act as an all-in-one tool to bring all the customer-related functions on the same platform. With our CRM customization services, our CRM customization programmers India can build an integrated system of CRM that lets the teams of marketing, sales, customer service, finance and logistics to access the same data and keep each other updated effortlessly.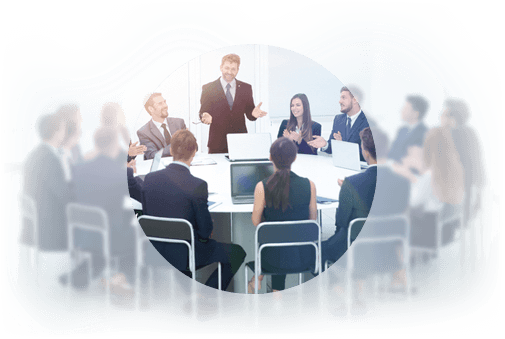 Why Hire Microsoft Dynamics 365 Developers for Cross-Disciplinary Projects?
A good Dynamics 365 CRM developer should be able to create an application that can integrate with other systems, such as accounting, inventory and other business processes. They should also be able to customize their product so that it works for your needs.
This is where you need to hire Microsoft Dynamics 365 developers to work on your CRM. We have been providing CRM services for the last 12 years, during which we have worked on various projects for some of the leading brands in the country. We have always delivered our services with 100% client satisfaction by providing them with the best quality work at affordable prices.

Integrative Business Management
At Aegis, you can hire CRM software developer to help with various aspects of business management including email marketing, mobile marketing, social media management, payroll, recruitment, logistics, web analytics and eCommerce solutions.

Adaptable Working Model
Our Microsoft Dynamics 365 developers can be hired on a per-project basis or on a continuous basis to help businesses grow revenue by increasing engagement and driving conversion across email, mobile apps and websites.

Complex Project Handling Skills
Every Dynamics 365 CRM developer with us is very comfortable working with complex data structures and algorithms. We know how to handle large volumes of data and make decisions based on that data.

Built Just for Your Business
When you hire CRM software developer, you can expect them to follow robust design patterns that help us build scalable and robust solutions which can be easily customized to suit your requirements.
Frequently Asked Questions
When you are in doubt, it's best to get it clarified immediately. So here are some of the common questions that arise in the minds of people looking for MS CRM developers.
Microsoft Dynamics CRM, as you know, is developed by Microsoft. Therefore, you will have various options to integrate with other Microsoft tools and seamlessly transfer data from other platforms to another. Further, Microsoft Dynamics CRM is best when compared to the other CRM tools because of its:
Superior flexibility to design the system as you wish
Unmatched scalability for your growing information
Beautiful integrated dashboards as a single-point source
Excellent productivity due to its simple interface
Ease of use and quick learning facilities
Microsoft Dynamics CRM is best to use for various applications and is known for its integrated options of providing access to vast volumes of information at the fingertips without too many hassles. However, if you want to use the platform for a specific operation, Our CRM customization programmers team India can make that possible. We will customize the entire CRM system in line with your particular team's needs which will make the work easier.
If you are looking to planning, developing, integrating and implementing an entire CRM system customized to your business specifications, then it can take a minimum of 30 days. This is just an estimation and you can know the exact time for the completion of this project by contacting us with your specs.
Well, you can start by sending out your details or requirements to us. If you are unsure of what services you require, don't worry. Just let us know your questions and the current situation and we will come up with a suitable CRM solution. Once we have straightened out the basics, you will be put in touch with our team of Dynamics CRM developers India.
You will work with until the completion of the project. The team will be there for you any time to answer your questions and keep you updated about the project. Once the project is done, you can extend your services and hire the same team for any additional work too.
There are a few things you can do for effective CRM implementation. For starters, you can give us complete details of your business operations with regard to the CRM. Next and the most essential job is preparing the employees to use this new CRM system. The CRM is only functional as long as the employees squeeze it out. We provide CRM training sessions to help the employees to get familiar with the ropes of the tool and use them for their normal operations.

As a part of the focus on low-code no-code and empowering citizen developers, Microsoft recently announced Power Pages. Power Pages can be used to create Web Sites for various business requirements with precise control and minimum effort. You do not need to have a technical background or rely on developers for creating web pages for you.
Generally, businesses use it to handle client accounts, arrange lead contacts, gather business prospects, and maintain day-to-day operations, among other things. Because the procedures at different companies might be as varied as night and day, each CRM must be heavily customized to guarantee that it has all of the necessary capabilities.
Alternatively known as (SRM), social CRM is a kind of client association administration and engagement that is facilitated by contact with clients via social interacting websites like Instagram and Facebook.