Azure Analytics Consulting Services
Do you think that your data hasn't been used to its fullest potential?
If yes, then you definitely need our Azure managed services as an enterprise resource and discovery tool to enrich your business.
Aegis is one of the top Azure service providers providing analytics and consulting services to startups and corporations alike. Our data scientists, developers and engineers work together to create a complete functional Azure data factory to fast-forward your business progress with valuable insights.

TRUSTED BY
GLOBAL CLIENTS


















Why Choose Microsoft Azure?
Microsoft Azure is the industry's leading solution for a cloud-based architecture. Azure is a cloud platform that can be used for building, deploying and managing applications from anywhere. You can do a lot with Azure data lake analytics platform, including creating virtual machines, SQL databases, application services or as a storage area. Many prefer Microsoft Azure as a reliable cloud partner because of its compelling reasons like:
PaaS or IaaS Model
You can use Azure with your existing network with its Platform as a Service (PaaS) model or use all the computing and the backend infrastructure with the Infrastructure as a Service (IaaS) model.
Nominal Expense
If you need to increase your storage capacity on an autonomous computing platform, you need to pay out a large number of dollars on software and hardware. But with Azure's scalable infrastructure, you can save so much of the hardware costs.
Scale as You Wish
With Microsoft Azure, you don't need to plan to scale. You can even manage unprecedented scaling needs for your data storage without doing any additional work and pay more as you scale more.
Pay as You Use
As you scale up or down depending on your requirements, you'll only have to pay for the amount of space you've occupied. This makes it economical for businesses, whether small or large size, to utilize the cloud storage platform.
Analyze Unstructured Data
It's often difficult to compile, process, and work with unstructured data. But, Azure has made it simple to gather multiple unstructured data sets, aggregate them, analyze them and use a set of tools to extract the insights.
High-Speed Recovery
Even when the unthinkable happens, Azure has an ultra-fast disaster recovery system that lets you get back the lost data within a few minutes instead of complex algorithms and days of backend recovery.
We deliver Microsoft Azure Analytics Services Across
USA

Canada

UK

Germany

France

Singapore

Italy

Israel

Australia

Japan

Netherlands

Sweden

Switzerland

Norway
Our Capabilities in Azure Analytics & Consulting
As one of the leading Azure service providers in India, we help companies leverage the power of data and gather useful business insights for practical implementation. We devise customized strategies for the implementation of Azure in data lakes analytics as well as the analytics based on the specific use cases.
Predictive Analytics
Predict the situations before they happen, prepare for the outcomes, and strategize well in advance with our Azure predictive analysis.
Real-Time Analysis
Process real-time data streaming with Azure Stream Analytics and get instant information gathered from the current data.
IoT Analysis
Gather data from numerous IoT devices, process them, and condition them to make sense of what the data means.
Descriptive Analytics
Analyze the data collected from completed strategies and events, gain valuable insights to improve future processes.
Our Microsoft Azure Managed Services
As one of the most experienced companies working with Microsoft Azure, we've extended our capabilities to include various services related to implementing, improving, and maintaining Azure. Our Microsoft Azure analytics services include various service offerings like: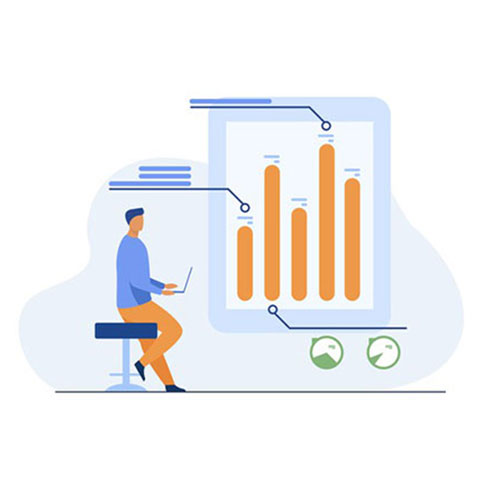 Azure Analytics Consulting Services
Do you have a hard challenge in data analytics or Azure? Our Azure consulting services are precisely what you need to analyze and find practical solutions to tackle the challenge.
Guidance on Azure implementation
Customization for specific analytical needs
Optimization and data governance
Accelerate data insights with Azure
Azure Data Factory Integration
You cannot get anything meaningful from the raw data. We can create workflows on Azure Data Factory, which is a cloud-based ETL, to decide the data processing.
Data integration solutions
Organize the raw data
Collect, connect, transform, monitor, and perform a whole lot of other functions
Data-driven pipelines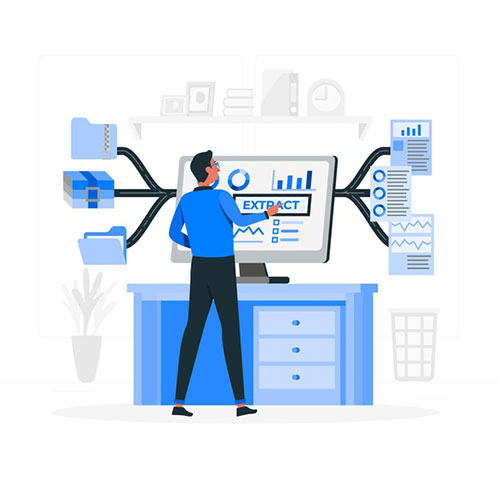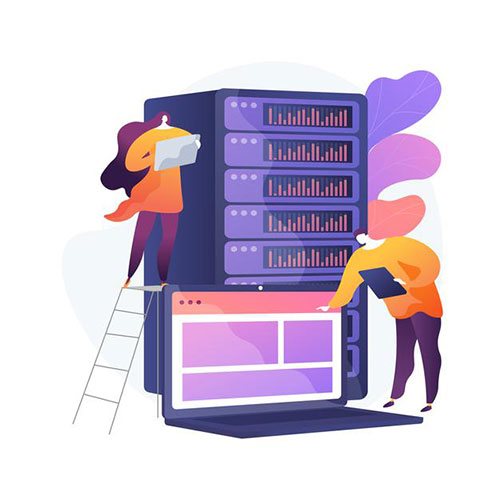 Azure Storage Management
Storing your data in cloud storage is best in terms of security, pricing, and flexibility. Microsoft Azure comes with a power-packed cloud computing storage processing system with a whole lot of functionalities:
Cross-platform, distributed file system
Scalable storage solution with tiered storage options
Seamless data integration with multiple tiers
Customized solutions with data analytics solutions
Azure Data Bricks Setup
When you want to include advanced computing solutions like big data, AI and ML, you need to leverage Azure Data Bricks. With Data Bricks, you can use various data science principles for quick analytics.
Work with libraries like TensorFlow, PyTorch, and sci-kit learn
Easily collaborate with Apache Spark
Create shared workspaces
Advanced ML capabilities in simplified forms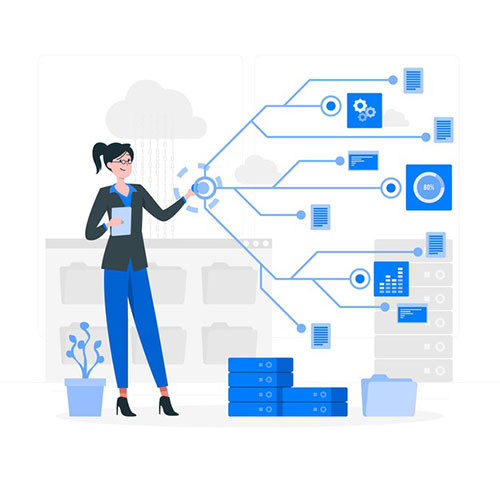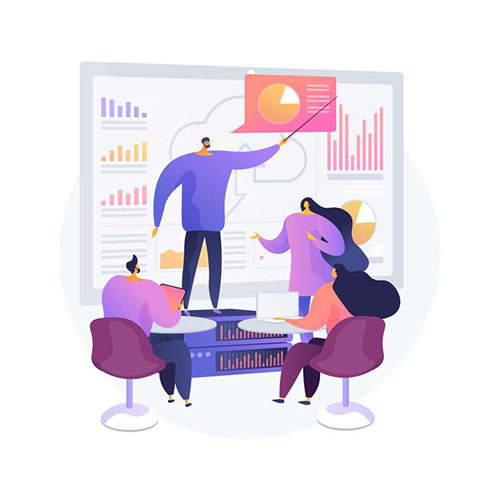 Azure Data Lakes Analytics
Azure Data Lake Analytics helps you to focus on the job that matters most affordably. It's built on top of the Apache Hadoop YARN to handle complex and heavy data analytics needs by simplifying the workflow.
Data processing and analytics up to petabytes in size
Working with U-SQL
Cost-effective pricing model
Integration curation of the data
Azure Support & Maintenance
Our Azure analytics consulting services team extends support well after the completion of the project. This is necessary to ensure that the analytics and the data processes are working seamlessly for the customized needs.
24x7 support services
Regular maintenance checks
Monthly reports on the status
Assistance in improving and implementing new workflows and analytics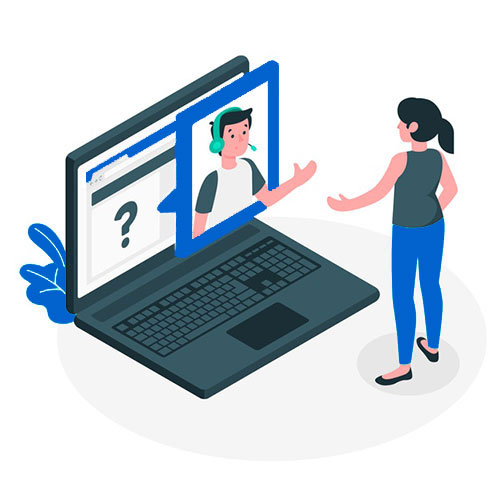 When Do You Need Our Microsoft Azure Analytics Services?
There are several instances where companies come to us for our Azure analytics consulting solutions. Here are a few:
When you're already using Microsoft stack, Azure is the natural choice for data analytics.
If you're already using Azure but haven't updated it for a considerable time, then our data engineers will work on it and make it relevant to your needs.
If you've new business requirements, we can create custom data workflows.
If you have a high volume of data but no proper insights, we can resolve the same with smart analytics and real-time streaming solutions.
If you want to improve your business with data and accelerate growth, our analytics service is a natural choice.
Frequently Asked Questions
Our dedicated team of Azure experts can assist you in Azure analytics. We can help you with efficient solutions for real-time data analytics. Our professionals enable companies to make the most of advanced analytics.
Microsoft Azure is one of the best options for data science. Data scientists at Aegis Softtech apply their machine learning and data science knowledge to implement and run machine learning workloads on Azure. Azure enables the users' to support workloads from the same data store. Data science with Azure empowers businesses to improve their business intelligence.
Azure Infrastructure as a Service (IaaS) modernizes your IT with a modern cloud framework. Azure IaaS offers the complete infrastructure to support applications, software, etc. It also offers support for networking, servers, and much more. IaaS makes scaling up easy for businesses.
Aegis Softtech provides three pricing models. Also, we can prepare a customized plan for you to cater to your specific requirements.
Microsoft Azure benefits your business in many ways. It provides a cost-effective way to fast-forward the success of your business. A few of the features that make Azure a top choice for businesses are security, ease of use, scalability, reliable data science, and much more.
Yes, with the help of Microsoft Azure you can seamlessly collect, store and process meaningful data received from various IoT devices.

Building Node.js apps usually require lots of complex server management. But with Azure Functions, you can deploy massively scalable Node.js backbends without any servers to manage! This step-by-step guide will show you how to build robust Serverless apps on Azure from zero.
When it comes to making important company choices, there was a period when knowledge and judgment were the only factors considered.
A simple definition of data analytics is the practice of analysing data with the use of certain software and tools to extract the information that they contain. These courses will educate you about the significance of data analysis, along with the methods and procedures for conducting an investigation.