Digital Publishing Solutions
Build, publish, distribute and monetize content in a way that customers love!
Aegis Softtech offers custom-made, customer-oriented solutions for digital publishing companies' right from building the application to automating marketing strategies. We've worked with the largest digital publishers in the industry to create, refine and innovate publishing and distribution applications.

TRUSTED BY
GLOBAL CLIENTS


















How Building a Digital Publishing Platform with Us Looks Like?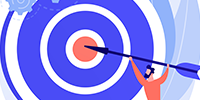 Your Vision
Let your vision of the digital publishing platform take shape in our meetings. Let's collaborate, talk, dish it out and come up with the best plan to implement your vision in the best possible way.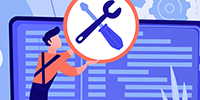 Our Tech Stack
Implementing your vision with our technical skills and expertise is the best way to go. Let us build the product you envisioned and deliver it back to you. (Of course, we'd love to support and maintain the product from the sidelines.)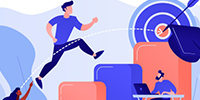 Your Success
With our combined knowledge of the market, customers and technology, there's no doubt that we can together make great things happen. We love to see our customers succeed and we'd love to make it happen.
What Are the Digital Publishing Solutions We Offer?
We are always open to challenging and innovative solutions that CRM testing our capabilities and are one of a kind in the market. That said, here are the formats of the popular digital publishing companies we work with.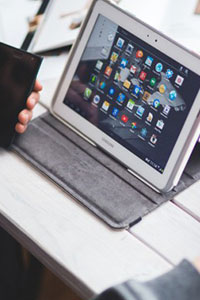 Digital Newsstand
We help develop standalone or syndicated digital news platforms that are accessible through mobile phones and desktops. We also develop mobile apps and mobile-first websites that prioritize user-friendliness. Here are some of the features we've built:
Quick-buy options through multiple payment options.
In-app news coverage with scrolling and swiping controls
Quick-loading navigation links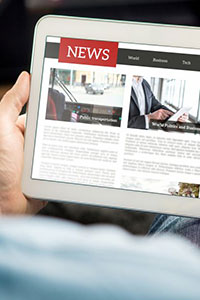 Digital Magazines
For any magazine digital publishing platform, there's always this unique feel of the mag that reflects through its interface. We aim to capture that uniqueness and implement tech stacks to offer an immersive reading experience with features like:
In-app reading or downloadable PDFs
Mobile-optimized web pages or mobile magazine apps
Instant subscription, push notifications & social media sharing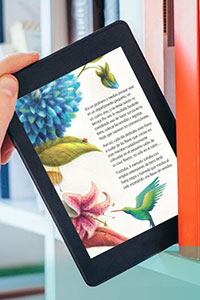 Digital eBook Platforms
If you want to develop a holistic eBook publishing platform, then you would require a powerful user interface with a robust backend tech stack that supports scalability. This is why our eBook publishing platforms perform the best with the innate features like:
Ultra-fast in-app loading time
Optimized author and reader profiles
Instant buy options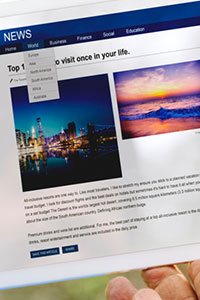 Digital Publications
When you want to create a digital publication that contains articles, reports, case studies and other similar content, we can build a search engine-friendly platform that offers an immersive reading experience.
Easy uploads from the server with integrations to tools and plug-ins
Optimal website design and mobile-first web pages
Native apps for iOS and Android
Achieve Excellence Across All Verticals
Our digital publishing solutions are targeted towards developing the solution based on customer behavior. We combine our years of experience working with the best digital publishing platforms with your vision to achieve your publishing goals. We help in improving the performance of digital publications across all verticals.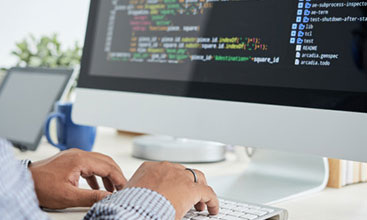 Development
Build an interactive digital publishing platform from scratch.
Perform customer analysis and competition analysis to suggest the best app features.
Create an intuitive UI that's minimal and quick.
Provide easy backend access for anyone with no coding knowledge to work with.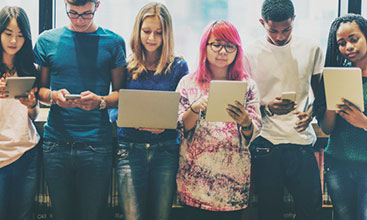 Distribution
Optimize the print content for mobile phones, tablets and desktops.
Integrate sales and marketing with the distribution.
Include quick-to-use features like bookmarking, highlighting, font sizes, styles, etc.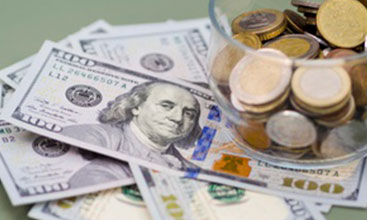 Monetization
Create global pricing options with various automatic currency updates based on the regions.
Enable the platform users to update their choices of currency.
Implement custom-built options for the publishers to monetize and run offers.
We deliver Digital Publishing Solution Across
USA

Canada

UK

Germany

France

Singapore

Italy

Israel

Australia

Japan

Netherlands

Sweden

Switzerland

Norway
Why Work with Us?
We have over 10 years of experience in working with digital publishing. We have witnessed the publishing industry's evolution with digital solutions and have helped many forerunners make that happen. Apart from that, our team has in-depth knowledge and expertise in developing solutions that are well-received by the customers and simplifies the backend operations.
Automated processing to create mobile-friendly PDFs and documents for easy readability.
Facilitate interactive digital publishing that lets the users engage with the content similar to a physical book.
Simplify the typesetting and processing of XML workflows.
Quick uploads from the backend without the need for coding.
Friendly composition interface with global editing options.
Customized monetization and integration solutions.
Easy transformation of eBooks and other docs in different formats of choice.
End-to-end strategy and development of a new platform.
Converting the print to digital for any digital media publishing company.
How Does Our Process Work?
We follow a customized process that's entirely based on your vision, idea and timeframe. We can sit down with you and your team to understand the different iterations you would like to see. This gives you an edge to control the direction of the development and make sure that it's happening as you want. To start with, we recommend a simple 4-step process to begin our collaboration.
Let's Get on a Call
There's only so much that can be done over messages and emails. When you think we're a good fit, we recommend that you, along with any key team members get on a call with our expert to understand your requirements.
Visit the Proposed Solutions
Based on the call, our expert will outline a plan, a tech stack and a development team to implement your idea. We'll get back to you with questions, ideas and more materials for discussion to decide the team.
Decide the Team
If you're okay with the team members, then we can get on to the project development soon. If not, we can always swipe different developers and experts on the team until you're having with the team members.
Start the Project
Once all the details are finalized, all that's left is to start. Our developers and your team can lay out the iterations, communication lines, times of meeting, and other such details to get started on the project.
If you want us to work on an existing digital publishing platform, we can always create a custom plan based on your requirements.