Java Development Company To Solve Business Challenges
Our Java Development Services is the first choice for almost 100+ established firms and booming startups from lifestyle, pharma, and food categories to get scalable products built.
Now you can outsource project to our Java Application Development company and bring your firm into the limelight.
You've got the ideas. We've got the right talent. Bringing ideas to reality requires a unique blend of domain knowledge and software coding skills.

Java Web Development Company For Mission-Critical Programming
Guess what is common between LinkedIn, Netflix, and Uber? These tech giants rely on Development Company to ensure that their web apps run seamlessly. Now, build software with our Java Development India team and surely your customers would love it. The developers love it too because Java development is so simple and cost-effective. The possibilities are endless.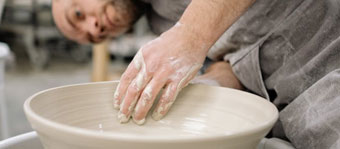 Optimized Product Development
The best products have the clearest roadmaps. That's why our Java development team ensures consistency and compatibility of the app on the desktop, laptop, and mobile phone.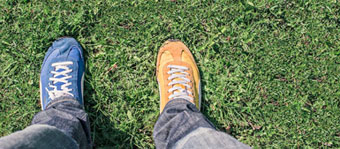 Seamless Migration to Java / Spring BOOT
Frameworks come and go. And migration to newer technologies is still seen as taboo. But with our star developers taking care of security and optimized performance, the migration is simply smooth.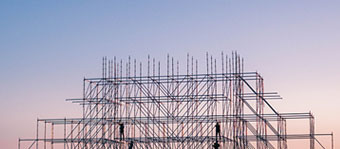 Turbo Charged Re-Engineered Products
There's no need to reinvent the wheel. With our Java outsourcing company, you can stay ahead of the competition as we re-engineer software code that aligns boldly with your business goals.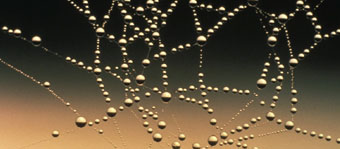 Stress-Free Architecture Consulting
Save yourself from huge headaches. Before launching your application or announcing new products, collaborate with our specialized architecture consultants who will guide the team through the Java development process.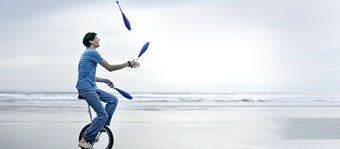 Interactive Full-Stack Development
Front-end, back-end, or full-stack? Team up with talented full-stack Java Application Development India team who have engineered solutions for some of the top firms in India.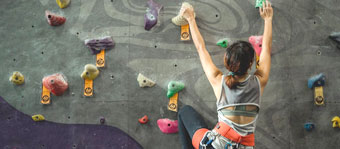 Agile Development by Specialists
Metrics matter. Gain a great deal from our Java development team who will avoid over-engineered solutions. Much to your delight, they need very little supervision while adopting agile methods, tools, and culture.
Need help with building your big idea? Chat with us.Get In Touch
Delivering Java Application & Web Development Services across
USA

Canada

UK

Germany

France

Singapore

Italy

Israel

Australia

Japan

Netherlands

Sweden

Switzerland

Norway
Get Complete Accountability with our Java Development Services
We have dedicated development teams that take care of whatever you're building. From revamping a legacy web solution for a finance company to helping an eCommerce company achieve 5-star ratings with their seamless website to handling complex data migrations for a shopping portal, we've done it all.
Our Java application development company can help you launch a successful business by translating your vision into a roaring business with a lot of promise. At every step of the product development lifecycle, we'll be at your side brainstorming, iterating, and building.
We might be a timezone away, but with our collaborative developers, you won't notice the difference.
Spring BOOT
Scalable web applications made for optimized performance, pre-built components, and super-smooth integrations with existing software – get all this and more with our Java web development company.
Spring Security
We've got your back at every stage. Our developers are trained to catch bugs and fix security issues before the deployment go-live deadline. As your Outsource Java Development Company, we'll help you save thousands.
Microservices & REST API
Not once, twice, or thrice. We've delivered complex design and integration solutions a hundred times before for large enterprises. Tell us your challenges and our developers will design tailor-made solutions backed by REST APIs.
Kubernetes
Simple. Superfast. Super Secure. Whether it's about building, deploying, and scaling an app like Airbnb using Kubernetes or secure storage of customer transactions like Capital One, our Java outsourcing company can do it all.
Elastic Search
Everyone says that data is the new oil. But only an expert developer will know how to derive worthy insights from jumbled data. Thankfully, our Java development team who are experts in coding elastic search-managed apps is trained to exactly do this.
Full-Stack Capability
As a Java Development Services provider, we strongly believe in spending more time coding in Angular, React.js, Jquery, and Flutter than sitting in endless meetings. That's why our Java Development India team specialize in building squeaky-clean polished apps.
Grow your Business Faster with a Java Outsourcing Company Rated 4.7/5
"Every time we hire someone from this Java application development India team, our project sees a 2X increase in productivity. This is due to the coding team they send our way being so good!"
98% of CEOs had similar things to say about our Java web development company. When you choose to work with us, we'll build whatever you want with any technology, have minimal costs, ensure optimum speed and implement best practices of Java development. We'll streamline everything so that you can focus on the big picture.
Why CEOs of USA, Canada, and Japan love Java Development Outsourcing to India
Technology leaders from 15+ countries depend on us to create impactful solutions and thoughtful products, accelerating their business growth. As an Outsource Java Development Company, we partner with them at every stage, providing them with ace engineers who are as dependable and dedicated as their colleagues. When you partner with us, you'll benefit from our Java Development India team who will spot problems even before you do!
As a java development outsourcing company, you can trust us to build chatbots, develop serverless and cloud-native Java applications, modernize eCommerce applications and build industry-specific applications. A few of our partners include a Big 4 Auditing firm, a Bangalore-based food startup, and a US-based manufacturing client.
Ninja Fast Delivery
The perk of having a Java development outsourcing company with 15+ years of experience is that you get a perfect deployment model, allowing you to cut development time and launch products faster.
High-powered Scalability
As a top Java Development Outsourcing company in India, we take pride in engaging developers who build scalable apps that maintain productivity, even if your site traffic or user base grows by 100X.
Development Flexibility
Our Java development team will blend seamlessly with your in-house team. They will add, swap and modify components of your code, and participate in scrum stand-ups and code reviews.
No Excess Expenses
Reach out to our Java outsourcing company for a specific project or hire them on an ongoing basis. And pay only for what's needed. Our clients say that we're the most resourceful Java Web Development Company they've ever met.
Java Application Development Company with Samurai Mindset
We understand that as a CEO, CTO or COO, you are accountable and answerable to your stakeholders and shareholders. No bluffing, no in-the-air talk. Straight clear-cut action. That's why our developers of Java Development India code every piece of software with careful thought, ensuring maximum efficiency and product integrity. We are responsible for everything we code.
When it's time for new requirements, you can expect the same Java application development India team who are fluent in English to go to work again and make the exact changes you want. Have no fear of repeating yourself over and again. These developers and designers communicate so well in English, that your business needs will never be lost in translation!
Consult • Design • Engineer • Operate • Optimize
Java Development
Leveraging the latest Java updates till JDK 13
Developing embedded systems
Generating reports
Architectural Services
Developing the blueprint
Reviewing existing architecture
Estimation and planning
Renewing old architecture
System Integration Services
SOA implementation
Designing the SOA architecture
Developing API
Checking for SOA governance
Java Mobile App Development
Create single code-base apps
Use J2ME, Java ME, and native J2ME
Develop additional features
Rework and reuse the modules
Application Migration
Develop CMS applications
Migrate to the Java platform
Migrate to open source platform
Analysis and feedback on migration
Facilitate the migration of Java-integrated systems
Performance Monitoring
Performance tuning
Load testing
Review the architecture
Assess the application performance
Cloud Integrations
Migrate to different cloud
Integrate with any cloud platform
Utilize new big data technologies
Adopt best data practices
Application Management System
AMS interfacing
AMS consultation
Library installation and storage
Develop new APIs
Partner with a Future-ready Java Development Team
Our Java Application Development Company assembles a team of senior developers to help mega organizations and small businesses nail their next project. While you do your day-to-day tasks, we support by letting you hire developers who will match your pace and work in your time zone.
That's why our clients in the UK, Singapore, Sweden, Canada, Japan, and 15+ countries love outsourcing Java development services to our company. Once you assign the project to our Java Application Development India team, you'll never have to worry about chasing the development team for delivery. These soft-spoken and collaborative developers communicating in fluent English will be no less than valuable assets to your company.
These Ninja warriors of our Outsource Java Development Company are regularly loaned to Fortune 500 companies. They builds desktop GUI & enterprise applications, data systems, trading apps, and much more.

Core Frameworks

Apache Foundation

CMS

GUI

Containers
GlassFish
WebLogic
WebSphere
Frequently Asked Questions
We understand that you may have a lot of questions in your mind about Java app development and how our Java developers work at Aegis Softtech. So here are the answers to a few of your questions.
Microservices are loosely connected atomic services that break down a programme into its component parts. It's a way of thinking about moving away from monolithic programmes and instead focusing on condensing the notion and context of a small piece of functionality into a repeatable service.
A business competency is a term that encapsulates the essence of what a company does. A microservice is a modular service that orchestrates value streams and realizes capabilities to achieve a specific business objective.
Legacy Application Modernization and Refactoring:
Businesses must migrate from legacy to modern platforms in order to be future-ready and nimble in the face of rapidly changing technologies. Refactoring your IT infrastructure with microservices allows you to deploy full-stack development tools, ensuring a strong and modern IT architecture is established.
Real-time and near-real-time data processing: The publish-subscribe messaging pattern employed in microservices architecture provides seamless asynchronous communication for streaming platforms to process and analyses data in real-time and generate intelligent outputs.
Adoption of DevOps Model: When used together, DevOps and microservices work perfectly. By embracing a single toolset that can be used for both development and operations, microservices help the DevOps team be more productive.
This is a pretty typical scenario in java microservices, where dispersed transactions take place while data flows via microservices. Using an example of an online stock purchase, you can learn how to manage this utilizing the Saga pattern in two ways using Java Saga code from the Aegis Saga blogs. You can also create mutable domain objects in the classic sense using java code. The primary idea behind object-oriented programming is that you have objects that hold state and behavior. Event sourcing is utilized in the domain model.
An integration test is used to see if different modules are properly bound and working as they should. Integration tests should not leverage real-world needs (such as a database or network), but they should be able to mimic certain behaviors. Spring boot's @SpringBootTest annotation launches the embedded server, creates a web environment, and then allows @Test methods to run integration tests. Use the webEnvironment property for this. It also generates the ApplicationContext that we require in our tests. To test specific settings, the @TestConfiguration annotation is recommended.
Swagger only requires a few settings. The Docket bean, which is the basic SpringFox configuration bean, is in the center of it. A configuration class must include the following configuration. If this class has a @Bean definition, the @Configuration annotation instructs Spring to scan it and wire up the bean in the context. Use the @EnableSwagger2 annotation to enable Swagger2 in your Spring Boot application. @Bean can be used to construct and annotate a Docket bean. DocumentationType. SWAGGER 2 tells the Docket bean that we're using version 2 of the Swagger specification.2.
You may need to keep different versions of REST APIs in your application in a real-time use case; in this case, you can use the same @RequestMapping and a separate annotation to identify them during runtime routing. You'll need to create a new VersionRange annotation to do so. Create and use a . Because you'll have something close to a best-match process, you'll have to see if methods annotated with other VersionRange values produce a better match for the present request. Based on the annotation and request condition, create a VersionRangeRequestMappingHandlerMapping. Before using the default RequestMappingHandlerMapping, configure spring to assess your VersionRangeRequestMappingHandlerMapping.
Spring HATEOAS is a collection of libraries that make implementing the HATEOAS architecture in a Spring application a breeze. The Spring HATEOAS API response object can have links that can be constructed and returned. You'll need the Maven dependencies spring-boot-starter-hateoas and spring-boot-starter-hateoas. The core building blocks of Spring HATEOAS are Links and RepresentationModels (a container for a collection of Links). The EntityModel (for single resources) and CollectionModel (for many resources), as well as a PagedModel, are then added to the RepresentationModel. For additional information on code implementation, please see the Aegis blogs.
We're Working in Global Time Zones

India

New York

London

Tokyo

Australia
Our Team

Complex application portfolios, which often consist of existing systems, digital systems, and SaaS, absorb an excessively high portion of an organization's IT resources. This in turn limits the capacity of the organization to drive development. The programs are utilize in organizations of all sizes, kinds, and sectors for a broad variety of applications. It includes data backup, email, disaster recovery, virtual desktops, big data analytics, program design, testing, and web apps. For instance, companies that provide financial services utilize Java to fuel real-time fraud protection and detection.
Java has been around for more than 20 years, and its continued use in technology shows no signs of slowing down. Using Java for development purposes provides several benefits, the most important of which is security.
Build API for accepting city name/zip information and providing the current weather. You have to mock the weather data (store it in memory DB) using the library/framework of your choice.