Java Application Development
Aegis offers result-oriented Java development services. We aim is to contribute to the success story of your business. We have an in-house team of Java experts, experienced in providing value-driven Java web development services.
Being one of the leading Java Application Development Company, we offer scalable, cost-effective and reliable services using cutting-edge technology and modern methodologies.

Professional Java Development Services
Java is one of the most popular high-level programming languages since its introduction in the year 1995. Java application development quickly became the favorite for developers due to its versatility in building various types of applications like enterprise software, content-based systems, gaming applications, mobile apps, scripting-based software, web content, and many more. If you want to get the make proper use of the inherent capabilities of Java, then hire the best Java development company, Aegis Softtech, for maximum results.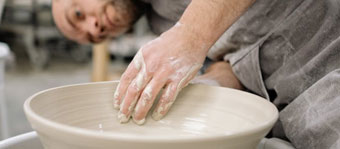 Cross-Functionality
With Java app development, the single program can run across all desktops, mobiles, and embedded systems.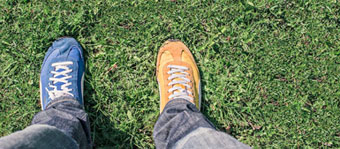 Flexible and Interactive
As Java is an objected-oriented language, the reusable modules between programs and interactive objects heighten its potential.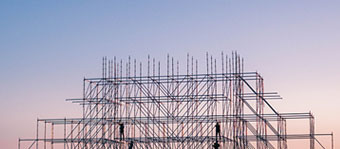 Quick Runtime
Java Runtime Environment (JRE) is one of the fastest programming runtime packages that quickly executes the Java program.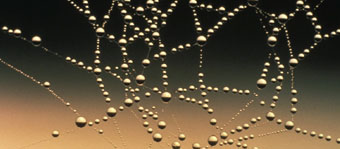 Extensive Toolkit
The JDK (Java Development Kit) contains all types of tools a developer needs to develop java apps and applets.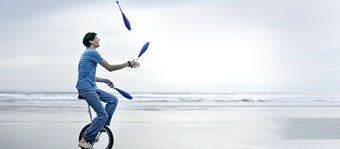 Adaptable IDEs
Our Java development team can work with the popular Java IDEs, Eclipse and NetBeans, based on the app needs.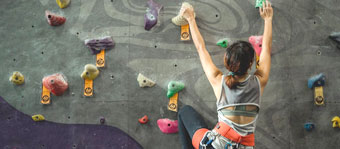 Agile Development
Our Java web development services adopt the agile approach, which means less time to market, minimal corrections, and fast deliveries.
We deliver Java Application Development Services Across
USA

Canada

UK

Germany

France

Singapore

Italy

Israel

Australia

Japan

Netherlands

Sweden

Switzerland

Norway
Client-Centric Java Web Development
Java is still one of the most-used programming languages even after two decades due to the superior UX it offers. With Java web development, you can create any complex software that includes the latest technologies. The Java program can make to interact with other software and hardware devices for the ultimate user experience! As the top Java web development company, we have created many cutting-edge Java web applications that take advantage of all the best features of Java.
Simplicity
Java always updated by keeping in mind the need for the simplified development process. In the recent JDK 13 release, the text blocks simplify expressing and reading the strings, which aids in quicker coding.
Intuitiveness
In the Java development, the memory space for the objects that are no longer in use automatically deleted to make space for new objects, keeping the memory consumption to a minimum.
Fast Processing
Many developers from our Java development team can work simultaneously on the program without affecting the response time and operate multiple programs, thereby hastening the software delivery time.
Scalability
No matter if you want to scale the software horizontally or vertically, the Java app development process allows you to scale to any extent to include your recent business inclusions without compromising the software quality.
Modernized Java Application Development in India
As Java is a highly capable language, you require an excellent Java application development company to utilize it to its maximum potential. The Java development company should be able to push the limits, include the new Java updates, and integrated technologies to deliver a highly functional platform. However, with many such companies for Java development India and the USA, it can be a challenge to find the right one. It is why many prefer Aegis Softtech – the proven company in Java application development India. We offer various services for Java development India customized to benefit your business.
Java Web Development
Our Java development team build secure, scalable, and future-ready Java applications in various industries like Healthcare, Manufacturing, Transportation, Retail, and Finance.
Java Application Migration
We are experts in migrating Java applications from the Java version or another platform with no losses and minimal downtime.
Java Mobile Applications
As a part of our Java development outsourcing services, we develop mobile apps with Java/J2EE platform that runs on robust Android, iOS, and Windows.
Java/J2EE Application Development
Being an experienced Java outsourcing company, we have built various apps for companies all around the world with the J2EE application framework.
Java QA & Testing
Before deploying the application, we run various tests to ensure the quality of the application and check for its performance and user experience.
Java Maintenance & Support
Aegis is a most sought-after outsource Java Development Company as our experts check your Java apps regularly and maintain them in their prime health.
Outsource Java Development to Build Enterprise-Grade Applications
We have the best Java experts who can work from anywhere on your application and provide the best solutions for your challenges. Our Java development outsourcing team can work during your required time zones and make themselves available to you in times of emergencies.
Trusted Java Outsourcing Company
Sometimes, when you are looking to outsource to a Java development company to save on operational and infrastructure costs, it can backfire on you. You may end up spending a lot more if you hire some random outsource Java development company. That's why you need the help of an experienced and professional Java outsourcing company that can be flexible enough to adjust themselves to your needs. At Aegis Softtech, our Java developers and testers become the extended part of your in-house team and co-ordinate with them to deliver high-quality Java applications. Our Java developers have extensive knowledge of various frameworks, tools, and systems.
Consult • Design • Engineer • Operate • Optimize
Java Application Development
Leveraging the latest Java updates till JDK 13
Developing embedded systems
Generating reports
Architectural Services
Developing the blueprint
Reviewing existing architecture
Estimation and planning
Renewing old architecture
System Integration Services
SOA implementation
Designing the SOA architecture
Developing API
Checking for SOA governance
Java Mobile App Development
Create single code-base apps
Use J2ME, Java ME and native J2ME
Develop additional features
Rework and reuse the modules
Application Migration
Develop CMS applications
Migrate to Java platform
Migrate to open source platform
Analysis and feedback on migration
Facilitate the migration of Java integrated systems
Performance Monitoring
Performance tuning
Load testing
Review the architecture
Assess the application performance
Cloud Integrations
Migrate to different cloud
Integrate with any cloud platform
Utilize new big data technologies
Adopt best data practices
Application Management System
AMS interfacing
AMS consultation
Library installation and storage
Develop new APIs
Skilled Java Development Team
From The Best Java Application Development Company There Is
Java was one of the key players in revolutionizing the process of application development. More than 3 billion devices use Java to run their applications, and the numbers are still growing. You can develop desktop GUI applications, enterprise applications, data processing systems, trading applications, embedded systems, middleware systems, and a lot more on Java. To develop all such apps, you require the best minds to work together. At Aegis Softtech, the most trusted Java web development company, we have the best Java development outsourcing experts who have practical knowledge in various Java core frameworks, CMS, databases, containers and toolkits.

Core Frameworks

Apache Foundation

CMS

GUI

Containers
GlassFish
WebLogic
WebSphere
Frequently Asked Questions
We understand that you may have a lot of questions in your mind about Java app development and how our Java developers work at Aegis Softtech. So here are the answers to a few of your questions.
When you outsource, you get the best of everything – the best Java experts, best resources, and best costs. You don't need to invest in any infrastructure or buy any resources. Our Java developers will become a part of your team and work alongside your employees. You get the expected output at very minimum cost and with no responsibilities of employee maintenance!
If you outsource your Java development needs, you will only need to pay for the service you require. At Aegis, you can choose between paying per hour or paying per project. To know more about the affordable costs offered at Aegis, contact us now.
Yes, you can hire the required Java developers you need who will work on the required timings and will always be available whenever a need arises. They will also monitor, test, and tune the application to maintain steady performance.
Of course. We value our clients above anything, and therefore, will sign a Non-Disclosure Agreement (NDA). We will make sure that your business information and intellectual rights not compromised from our end.
Yes, we do. We will review the status of the project, your business needs and will work on it to provide you with a functional and ready-to-market product.
We create a blueprint of the initial stage of the project with Gant chart to follow. Our team keeps a track of each segment of project development. Our prime objective is to build the project or module within a fixed time with an estimated and agreed budget.
Aegis is a top-rated Java web development company with an extensive experience of developing Java based web apps for a wide range of clients globally. Our team has more than 10 years of experience in Java development. Our main focus is to deliver as per the client's expectations.
Our resources are our strength. We understand the significance of effective utilisation of resources to achieve high ROI with good profits. We intelligently plan the utilisation of resources to derive best outcomes.
Our Java developers have several years of experience in Java programming. More importantly, they have mastered the art of Java programming. Our developers use the latest technologies and frameworks for custom Java modules or projects.
We provide a free trial with a complete blueprint of the project development to give a glimpse of the output before you invest. We can certainly provide high-quality services at reasonable costs. We are always open to understand your specific requirements so that we can offer customised pricing plans.
We're Working in Global Time Zones

India

New York

London

Tokyo

Australia
Our Team

It is very significant for companies since it allows them to differentiate themselves from their competition and be more successful.
Do the Java programming languages pique your interest? Which of these languages should you study first? Are you perplexed about which one to choose? If you answered yes! Then go on and do it, and you will learn all there is to know about it.
Java has been used to develop almost half of all business applications developed in the past 15 years, making it a ubiquitous programming language in the industry. Unfortunately, this implies that Java applications are among the most often targeted and exploited by hackers, making them a particularly vulnerable target.