Careers - Informatica Developers
Job Requirements
We have developers jobs openings for both experienced candidates and starters in Informatica.
Job Title: Informatica Developers
Location: Gujarat/remote
Experience: 0-10 years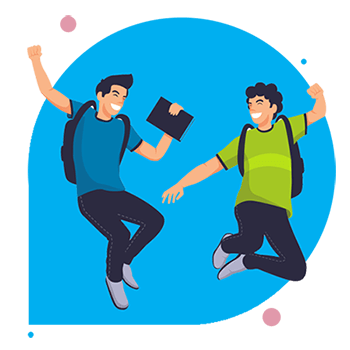 Roles and Responsibilities
Perform system analysis to understand the flow of the data process.
Create extraction pathways to collect data from multiple sources.
Create a holistic data collection & processing system in collaboration with the team members.
Understand the requirements of the clients and deliver highly efficient data solutions.
Conduct performance tuning, data loading and data transformation activities as and when required.
Support Informatica development to verify sources, map targets and execute SQL queries.
Run, manage and support ETL processes.
Maintain data management systems with standardized naming for elements and metadata.
Validate the ETL pipelines by conducting various test scenarios.
Work with the BI team and analysts to plan and execute custom data mapping and management solutions.
Desired Candidate Profile or Skills
Hands-on experience in Informatica PowerCenter.
Ease of working with data warehousing and ETL.
Experience in different stages of the data process like collection, extraction, migration, filtering and mapping.
Able to create automated solutions for data processing and management.
Ability to work on performance tuning projects.
Must know to work with Mapplets, Mappings and other workflows.
Good knowledge of Shell scripting to manage the ETL flow.
Practical understanding of data warehousing concepts.
Experience in working with Oracle and SQL procedures.
Strong English communication skills.
Strong analytical and interpersonal skills.
Should be a team player.
Knowledge of AWS is a plus.
Added Advantages
We welcome both remote and on-site candidates from Gujarat.
We also encourage trainees who are interested to learn Informatica to apply for the job vacancies.
To apply for our Informatica developers jobs, you can be from any part of India, including:
Ahmedabad
Rajkot
Gujarat, India
Bangalore
Pune
Hyderabad
Chennai
Mumbai
Offering
We are a gender-neutral company and welcome everyone. We offer an amazing work experience where our employees have space and learn and progress in their careers.
You will be part of a dynamic culture and a fast-growing organization where employees are empowered, valued and motivated.
We have built an inclusive environment where anyone can pitch in, share ideas and improve our processes and solutions.
The Informatica jobs are one of the most in-demand ones and therefore, we offer attractive pay for the talented and deserved candidates.
While there are many Informatica Developers Jobs openings, what makes us different?
The chosen candidates will work with senior members of the team and will be given opportunities to upgrade their technical skillset.
High-performing employees will get an opportunity to work with big client projects.
You can apply for our Informatica developers vacancies even if you are fresher. We have a team of experts to provide hands-on learning for our freshers chosen for Informatica openings. If interested, Pl share your cv at [email protected].