Communication Technology Services
Providing uninterrupted communication has become a necessity for everyone. Due to the increase in remote work, there has been immense importance placed on telecom companies. The introduction of the latest communication technology has made our digital lives better and easier.
Aegis Softtech offers specialized communication technology solutions complete with software and engineering for all business verticals. We bring you intelligent technology with an integrated communication solutions company.

TRUSTED BY
GLOBAL CLIENTS


















Providing Digital Value to Our Clients
Our approach to information communication technology is completely tailored based on our clients. The bandwidth of the requirements and the essential specifications for the communication systems are considered when suggesting the best model. Our communication technology services have helped many companies to make a distinct transformation in the way they conduct their business.
Build Smart Products
By utilizing the advantages of communications, you can create smart products by offering an unparalleled customer experience.
Build a Digital Business
If you've ever wanted to make your business completely digital, this is your best way. Our experts will guide you through the process of setting up smart communications.
Reinvent Business Operations
All those operations that took a long time can be made concise and simple with targeted specific models with automated solutions developed with AI, IoT and machine learning.
Secure IT Operations
Reinforce your existing digital operations with the latest future communication technology that allows you to scale your business at high speed with minimal investment.
Digital Transformation
Achieve a complete 360-degree digital transformation for your business accelerated with our expert assistance to seamlessly transfer your normal operations with automation.
Implement Digital Technology
Digital technology for communications is necessary to make sure that your customer interactions and business operations are conducted with great efficiency.
Our Communication Technology Solutions
Our information communication technology scope extends from consultations for considering new communication systems to offering regular support sessions. In any of our services, we adopt a futuristic system that sustains long enough for your business to get an advantage in the industry.
OSS Services
We help with the installation and integration of the Operations Support System (OSS) to manage, monitor and control the network operations from your side.
OSS/BSS Services
We combine Business Support System (BSS) with the OSS that helps you to easily handle the customer side of things like billing, orders and customer service operations.
Network Transformation
For companies looking to move from hardware-enabled operations to software solutions, we'll help you take advantage of the convergence of internet and communications.
Single View Network
When you have a simple, single view of the complete network requirements, you can save so much of time otherwise spent on monitoring and fixing issues.
Fault Prediction
We install fault prediction systems to quickly resolve the issues before they incur high expenditure and maintain operational efficiency.
Electronic Device Selection
Our team of engineers will help pick out the right choice of consumer electronics and semiconductors to achieve maximum efficiency in communication.
Telecom Digitization
We help telecom companies implement a constructive design approach to digitise their operations to improve the agility and collaboration between the field and design teams.
Automated Technology
To achieve process excellence, automating the design and processes, whenever necessary, can make a huge difference with our specialized engineers and developers.
We deliver Communication Technology Services Across
USA

Canada

UK

Germany

France

Singapore

Italy

Israel

Australia

Japan

Netherlands

Sweden

Switzerland

Norway
End-to-End Integrated Communication Solutions
Being a communication solutions company, Aegis has implemented various latest technologies that make telecom companies and service providers resilient to change. We consult many communication service providers to create accurate processes that require less manual work. Here are some of the technology solutions we offer for communication companies.

AI for Infrastructure
We help build Artificial Intelligence (AI) algorithms to automate, actively manage and maintain the communication system by battling the current challenges.

Smart Grid Optimization
We efficiently optimize the reliability, efficiency, cost, and performance of automated, smart systems.

Asset Compliance
We accelerate the digitization of compliance documentation, contracts and inventories to facilitate timely execution of business processes.

Analytics for Communication
Data analytics is essential for monitoring customer experiences and optimizing the complete ecosystems to resolve issues at affordable rates.
Use Cases of Our Latest Communication Technology
Our communication technology services have been used by many companies from all over the world to make themselves ready for the future and battle the present challenges. Aegis has become a go-to communication technology company for many businesses in India, US and Europe. Here are a few use cases.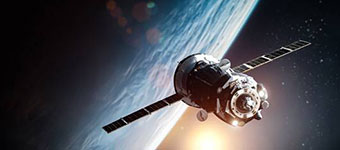 Satellite & Cable Companies
Precise industry insights
Personalized customer experiences
Holistic channel approach
Optimal ROI
Quick error resolution
Regular analysis and improvement with data analysis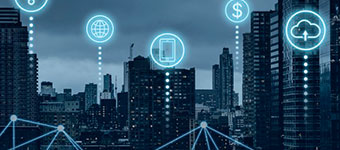 Communication Service Providers
Intelligent software solutions
Cost-effective revenue models
Integration of communication tools
Customized service-based applications
Multi-service management
Grievance resolution and troubleshoot assistance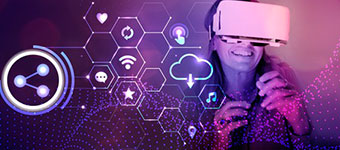 Wireless Connectivity
High-speed connectivity
Broadband facility
Wireless carrier setups
Wireless management platform
Planning digital transformation
Customer-side management tools for orders, billing, customer service, etc.
Building Virtual Communication Experiences Since 10 Years
We have a team of experts who make remote work possible without compromising on the working efficiency. Our reliable connectivity and our experience in the communication industry will help us create a robust plan and CRM implementation process for communication companies and service partners.
Proactive Strategy
We design a proactive approach that helps to detect faults and take steps to manage future issues with minimal intervention.
Future Communication Technology
We suggest and implement modern communication systems that help you prepare for future customer requirements.
Access to Libraries
Our team has access to various libraries for alarms, root cause analysis, network fault detection, integration of communication systems and enterprise operations.
Consistent, Quality Communication
We guide companies to make smart decisions with seamless data transfer, highly efficient management solutions and automated business flow.