Healthcare IT Consulting
Improvements in healthcare have delivered new treatment options, better life expectancy and a better ability to tackle health challenges. It's only fitting that the IT systems in the healthcare organizations are updated and equipped enough to improve productivity, handle patients better and aid in reforming the healthcare system.
At Aegis Softtech, we provide IT consulting services to healthcare organizations to drive efficient and affordable solutions to patients. We use a patient-centric approach to solving the challenges of healthcare through strategic planning and optimal solutions.

TRUSTED BY
GLOBAL CLIENTS


















Our Expertise in Healthcare Sectors
We are one of the top healthcare IT consulting companies that have worked on multiple divisions and projects of complexity. We have a proven track record of bringing results with our IT healthcare consulting solutions across various sectors:
Healthcare Technology Providers
We work with companies developing healthcare technology in several aspects. We help with the tools for:
Customer segmentation and research
Development of a strategic roadmap for the development and iteration of many solutions
Monitoring and analyzing the results of numerous variants
Quicken the time to market
Assess the market conditions, conduct competitor analysis and develop proprietary information
Develop or redesign the supply chain and customer acquisition
Maximize the efficiency of the operation and reduce the complexity in the decision-making process
Healthcare Service Providers
Our healthcare IT experts have worked with many hospitals and physicians to develop individual applications that save operational costs and simplify the work.
Implement telehealth solutions
Create secure online payment acceptance solutions
Develop the strategy for the digitization of hospital services
Facilitate the remote interaction with patients
Integrate with other healthcare applications
Create a single point of access for all healthcare information
Develop IT systems for coordination between physicians, nurses and other hospital staff, including the scan centers and pharmacy.
We deliver Healthcare IT Consulting Across
USA

Canada

UK

Germany

France

Singapore

Italy

Israel

Australia

Japan

Netherlands

Sweden

Switzerland

Norway
Our Healthcare IT Consulting Services
Our healthcare IT consulting company offers various services catering to several verticals in healthcare.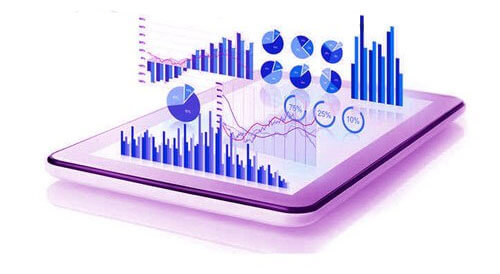 Healthcare
Data Analysis
Analyzing the complete healthcare data can turn up interesting insights to innovate. We help collect and analyses data from patients, physicians, nurses, medical devices, and other facilities' data.
Automation of
Clinical Processes
Automating the most redundant tasks can save the staff a lot of time and help they focus on jobs that require their involvement. This simple automation can be completely customized based on individual healthcare organizations.
Healthcare
Cybersecurity
Maintaining the privacy of the patients and abiding with the cybersecurity laws is critical. We help in developing HIPAA-compliant applications and monitoring solutions to identify and fix vulnerabilities.
Operational
Transformation
As the markets are expanding, your IT system should keep up with that. We prepare businesses to manage the needs for IT scalability with advanced technologies, cloud solutions and hi-tech security features.
Legacy System
Migration
With the advanced technologies, the traditional IT systems may not keep up. We migrate your legacy IT systems to modern platforms and customize the platform based on your user functionality needs.
Healthcare IT
Support & Maintenance
Utilizing hi-tech features is one thing. But maintaining those features and platforms in their best health is of the utmost necessity. We help in conducting regular maintenance checks and extending support in times of dire need.
Healthcare Platforms We've Worked In
Our IT healthcare consulting experts have worked on numerous projects ranging from global remote monitoring systems to installing state-of-the-art, brand-new healthcare IT systems. Here are a few of the healthcare platforms that we have worked the most on.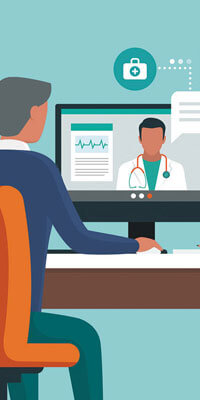 Telemedicine
With the times changing and remote consultations gaining momentum, it's crucial for hospitals and physicians to have a simple, connected telemedicine portal with a load of functionalities like:
Scheduling video appointments
Remote diagnosis
Tracking the vitals
E-prescription
Automated billing
Patient Relationship Management (PRM)
We create smart systems that simplify communication with patients, collect patient data, analyze them and provide better services personalized to them. We implement a holistic patient CRM as single-point access for all these activities:
Patient profiling
Automated patient workflows
Automatic reminders to patients for scheduling appointments
Collection of patient data
A single-view of patient documents and interactions
Integration with EHR, RPM, telemedicine, etc.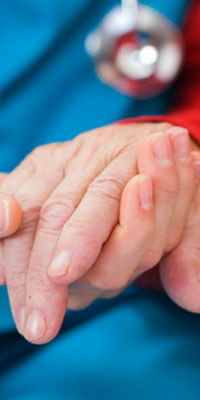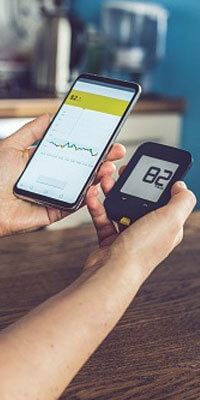 Remote Patient Monitoring Software (RPM)
We develop custom RPM based on the current architecture and assist in selecting the right tech stack. The RPM can be built to include functions like:
Gathering the patient's vitals regularly
Setting threshold limits for alerts
Creating multi-way of altering the physicians and caregivers
Updating patient data in integrated systems like EHR, PRM, etc.
Analyzing the patient data over time
EHR and EMR Software
Electronic Health Records (EHR) and Electronic Medical Records (EMR) software are essential for having records of up-to-date patient information, share data and offer efficient healthcare. We build EHR and EMR systems for:
Quick access to patient records
Storing patient diagnosis, prescription and other lab testing details
Reduce medical errors
Create schedules for staff
Reduce the paperwork
Streamline billing, coding and insurance fulfillment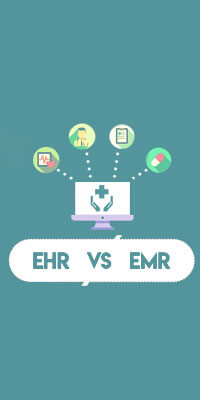 Work with Our IT Healthcare Consulting Experts
The healthcare domain is dynamic and is a challenging industry to navigate. You need a reliable support team at your side to guide you in the tech CRM implementation and keep you abreast of the new technological advancements in the market.
We are one of the most suited healthcare IT consulting firms with over 10+ years of experience working with healthcare providers, healthcare technology development companies, individual physicians and pharmacies.
We help companies drill down the manual operations, errors and long-winded processes to create smart, quick and efficient systems. Through our healthcare IT solutions, we help companies to:
Cut down the operational costs
Save time on the usual tasks
Minimize the number of people involved
Provide better care and stay on top of the patient conditions
Derive maximum efficiency from the value chain
If you want us to help you with tech implementation, please reach out to us now.