Life Sciences IT Solutions
Life sciences have been immensely adding to the field of medicine and medical technology to improve the value added to the patients. Some of the life science advanced technologies have been pivotal in bringing the medical revolution in the way patients are treated.
Aegis Softtech is an experienced life sciences technology company that has worked with many hospitals, pharmaceuticals, biomedical companies and consumer health tech firms to develop intelligent solutions for patients. With our 12+ years of expertise in life sciences, we've worked on several projects that have redefined the approach of medical technology for patient care.

TRUSTED BY
GLOBAL CLIENTS


















Our Life Sciences IT Services
While technology plays a crucial role in medical advancement, many companies struggle to manage the operation essentials like coordinating the supply and demand, understanding patient requirements, analyzing the test results, and so on. We aim to solve such issues through our life sciences IT services.
Supply Chain
We build an integrated supply chain for life sciences-related companies that place high importance on timely assistance and cost reduction. We help in the development of:
Intelligent supply chain platform with end-to-end visibility and real-time control and integration
Immediate demand requirement and replenish order coordination features
Resilient and agile supply chain process that includes all of the shareholders
Improve the precision of demand prediction and time of manufacturing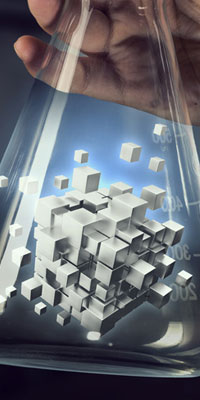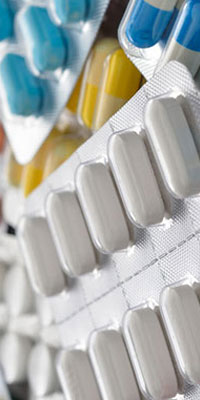 Manufacturing
Developing innovative medical solutions, be it in terms of medicine, technology or equipment, sets a higher standard than the current practice is the progress we need. We provide life sciences IT consulting solutions for companies CRM manufacturing medicine and equipment to improve their process and output. We help to:
Develop smart manufacturing processes
Improve the quality of the product through a precise quality management system
Gather manufacturing intelligence that further helps in improving the final product
Automate the collection of electronic records, batch control and information processing.
Technology Innovation
By technology, we mean the tech applications for patients as well as in-house technology to increase the efficiency of operations. Our life sciences IT company can help to:
Extend the new technologies and their capabilities to your enterprise management platform
Streamline data processing and technology to create a medical informatics ecosystem
Ensure compliance and regulations when implementing new technology solutions
Create processes to accelerate the development of prototype, design and testing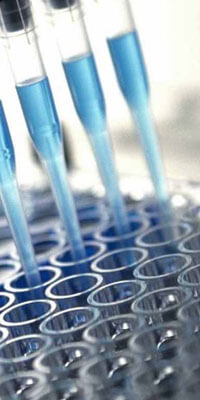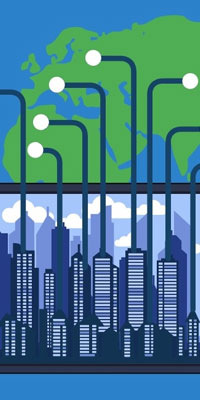 Sales & Marketing
The life sciences market is constantly changing and growing with the development of new technologies. Patients are expecting more personalized and targeted healthcare solutions than ever and it's the job of the sales and marketing teams to make that happen. Our sales & marketing tech solutions for life sciences cover:
Develop value-based models for customer outreach and high customer satisfaction
Collaboration between the functional areas of the organization with the sales and marketing teams
Gather insights from patients to improve the engagement experience across all point of contact channels
Use AI to understand the customer needs better and apply the findings in patient interactions.
R&D
The R&D wing is a crucial part of any life sciences organization. This is where the birth of a new idea occurs and where the organization's growth lies. We help R&D teams to perform better by providing them with all resources they need like:
Compliance-focused regulation monitoring solutions
AI & machine learning-based tech analysis applications
Integrated research data collection & medical portfolio management
Intelligent life sciences advanced technologies that converge with the patient, research, new technologies and trials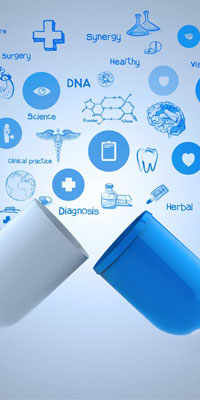 We deliver Life Sciences IT Solutions Across
USA

Canada

UK

Germany

France

Singapore

Italy

Israel

Australia

Japan

Netherlands

Sweden

Switzerland

Norway
Who Are Our Clients?
Our clients can be anyone working in the life sciences vertical. If you have any technological challenge or require IT support in life sciences, we'll be there to provide a custom strategy and solution for you. Here are some of the common sectors from where our clients come from:
Pharma
We work with pharma manufacturing and distribution companies helping them with their supply chain, process automation, collaboration and inventory management.
Biotech
We help implement advances in biotechnology with smart analytics, enterprise integration tools, and FDA compliance assessment and verification platforms.
Medical Equipment
For companies involved in the manufacturing and maintenance of medical equipment, we build automated processing, billing, and regulation monitoring and operation management software.
Clinical Research
Cost efficiency is one of the longest-running challenges for those in clinical research. We provide affordable IT solutions that minimize the cost of trials and improve the efficiency of the research.
Why Choose Us as Your Life Sciences IT Company?
12+ years of industry expertise in working in life sciences.
Proven expertise in delivering advanced IT solutions for life sciences companies.
A skilled team of developers, designers, research analysts, innovators and subject-matter experts.
Develop smart customized strategies for any project with novel thinking and solutions at par with the global standards.
Cost-effective solutions that let companies get the best results for reasonable rates.
Experience in developing next-gen platforms for life sciences.
Leveraging our strong partnership in the life sciences domain and collaborating with the top tech vendors.
Add high value to any process we involve in with our unique approach.
A Few of Our Use Cases in Life Sciences IT Solutions
Quality Management

Platform

Improves the overall quality of the final output with precise control and analytics research platform.

Integrated Enterprise

Platform

Allows efficient management of enterprise operations with control and monitoring of the functions of various branches at large.

Digital Patient Care

Platform

Provide personalized patient care with a connected patient ecosystem with e-prescription, lab results, physician booking and other required details.

Laboratory Information Management Platform

Enable quick sharing of lab results from the laboratory to the physicians, maintaining proper records, and modernizing legacy applications.

Healthcare Software Development

Brings together the different operations and requirements in running a healthcare organization through automated processing to avoid errors.
Have a different idea in mind? We'd love to talk to you about any challenge you face and suggest the best solution for you. Book a life sciences IT consulting session with one of our experts now.