Modernize Your Business with the Future of Django Services
Django is an open-source platform, a high-degree Web Development infrastructure written in Python that facilitates the quick development of streamlined, functional software. Build superior web applications with fewer codes thanks to this framework, built by knowledgeable Python developers. It can support a huge amount of users and operates quickly. Django development has exploded in popularity due to its user-friendliness and accuracy.

TRUSTED BY
GLOBAL CLIENTS


















Benefits that Django Development Services gets to your table

Better-quality App Management
The management of applications in Django is very welcoming to users. You now only need a few clicks to handle your applications, launch them, and make any necessary changes. In addition to that, it comes with functions such as project administration, revision control, and distribution.

Secure
The user identification system that Django uses offers a safe and reliable method for managing user identities and credentials. It assists developers in avoiding a wide variety of common vulnerability errors, including SQL injection, scripting, and browser plugins.

Social Media Integration
Django can incorporate social media with a variety of business-related platforms, including websites, email, blogs, and more. It doesn't require any additional software or extensions, and the user interface is straightforward and uncomplicated, so getting started is a breeze.

Help From the Community
Django is supported by a large and highly skilled community of software developers who are well-versed in all aspects of the framework and are always willing to lend a hand when it's needed. The effectiveness of the system is improved through the application of the continuous delivery methodology.

Feature Rich
Django can be considered self-sufficient and independent all on its own. It is everything, ranging from an object relationship mapper to a web server. Because of this, it can use a variety of databases and transition between them as necessary.
Build Your Programs Swiftly From Idea To Completion
Aegis Softtech specializes in developing dynamic web apps with the help of Django. Your hunt for the finest Django Development Services provider stops here since our firm has many years of knowledge in creating high-performing apps. Our team is comprised of highly experienced and extensively-trained Django developers that have focused their efforts and resources on producing quite engaging and lucrative applications specifically designed for your needs.
If your company is launching a new Django project, then you can hire Django developers from our firm at a cost-effective rate. Our Django developers are perfectly capable of comprehending what you wish and what will work for you. Our high-level transparency policy enables you to readily evaluate the resources you've hand-picked to match the needs of your project.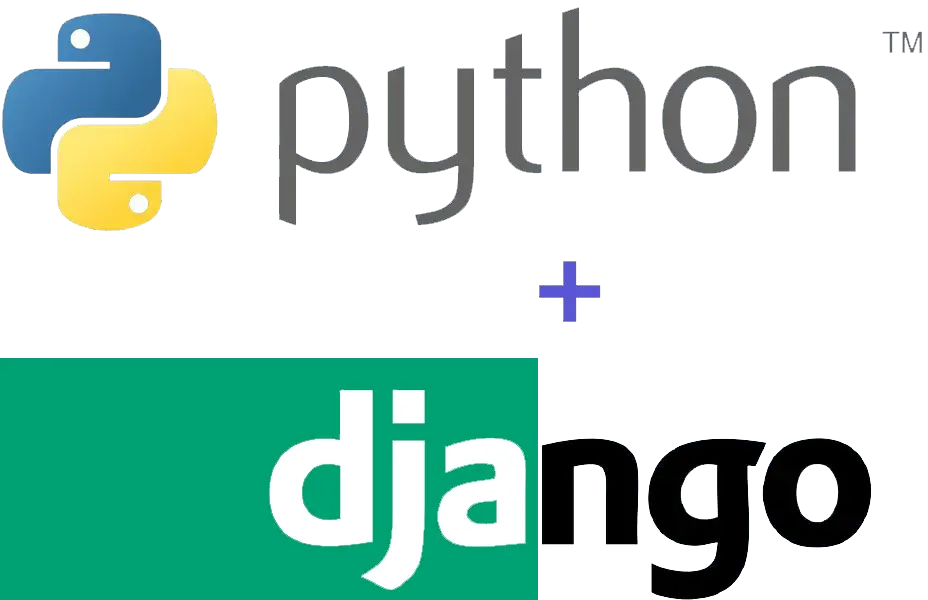 Our Expertise with Django and Python
The professionals of our Python Web Development Company adhere to high-level guidelines for program writing, which strongly affect the score and help the business benchmark to expand.
Models and Minimum Viable Products
Applications built specifically for use on the internet
Outsourcing of the workflow
Chatbots and automated assistance
Data gathering and analysis
Test software
Get Your 100% Tailored Django Development Services
Our Django development company can help you access one of the most reliable web frameworks for your project by employing the best code-formation methods. Your development projects will be successfully finished with the assistance of our powerful Django development agency, which is tailored specifically to meet the needs of your business. We assist customers in resolving complicated business issues. You can hire Django developers from us, with applications that are quicker, lighter, and much safe we provide dynamic Django development solutions promptly.
We Deliver Django Services Across
USA

Canada

UK

Germany

France

Singapore

Italy

Israel

Australia

Japan

Netherlands

Sweden

Switzerland

Norway
Django Development Services You'd Like
At present, Django is one of the most well-known and popular frameworks available on the market. Our experienced designers are eager to assist you with your Django project. We are ready to start contributing to the project right from the start, selecting techniques, and doing strategic planning. Enjoy the Django services we provide:

Django API Expansion
Our service will provide you with everything which you require to plan and develop your application, from the database to the necessary scripts. We provide you with a Django development service that would assist you to build your app speedily and resourcefully. We are quite a successful Django development company, and as such, we deliver APIs that will make the integration of your one-of-a-kind apps easier.

Django Machine Learning
A dedicated team of Django designers in our company understands how to employ AI and Machine learning to shape high-quality solutions with robust features that serve actual business goals all in a short development timeframe. They can design and build powerful programs that perform better and more efficiently with each new release.

Django Support
Our Django development company experts offer professional, affordable, and friendly support to assist you to get the most out of your website. We are available 24/7 and will work with your needs until your projects are fully successful and completed. We are available to provide you with expert application and/or website support.

Integration and Migration
We recognize that bespoke software development contains not just team expansion or software consulting, but also QA, app testing, website designing, and so on. Django can integrate with other programming frameworks and systems, such as Python and SQL. This integration capability provides a lot of flexibility in how Django can be used.

Technical Consulting
You may count on us to guide you through the most cutting-edge Django development approaches from the time of conception until the project is finished.

Django eCommerce development
With the assistance of the Django framework, you'll be able to create an eCommerce site for your products. We can assist you in making this possible.
Drive Your Next Project With Django
Django is based on the object-oriented programming (OOP) language Python, and it encourages a quicker development process as well as an elegant and realistic design. Django may be used in the development of both simple and intricate websites. The majority of Python programmers choose to utilize the Django Framework because it enables the rapid creation of applications with a little amount of programming. The whole process of developing a website ends up being quite successful as a direct result of the clean and organized code that is used.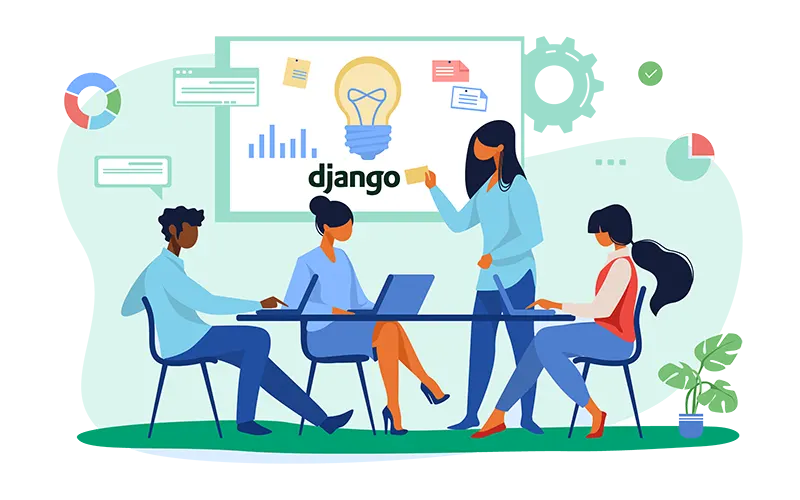 Your Django Web Development Services project may begin to get started with the assistance of Aegis Softtech developers, who has the requisite skills and experience. No matter the nature of your concept, the requirements, or the specifications, the web development business that we deal with can work on nearly any web application that you have in mind and make it a reality in a manner that is both cost-effective and efficient.
Benefits You Will Get By Working With Us

Easy Management
We implement technology in a way that allows for a high rate of return on investment while minimizing the amount of time and effort required for maintenance.

Development
We have developers in many sectors and technologies. If required, all experience may be utilized. You are hiring an entire team of developers, not just the individuals working on the project since if assigned developers get stuck, they can talk to anybody on the team.

Developer Communication
The client-side team may directly contact developers since middlemen cause confusion and delays.

Constant Excellence
The performance of each participant during each interaction is continuously evaluated. It is expected of our developers that they will uphold flexible standards throughout all of their interactions with our clients.
How Can We Help?
Aegis's Django programming services can change your company's enterprise software environment into high-performance platforms. Our capabilities are unmatched in the industry, and they enable us to provide the highest possible standard of Django solutions while also adding value to your company.
As the industry's foremost provider of Django web development services, we can help you by offering:
A specialized center of expertise for the development of solutions that guarantee unrivaled value.
A collection of products that are of a professional standard, to ensure quality control and accountability.
A world-class team of professionals with extensive experience in a variety of domains.
Approaches to problems that are not dependent on any particular technology and can be put into effect immediately.
Get in touch with us if you are searching for a Django programming business that you can work with and if you would like to manage the digital age with more efficient IT solutions.
Businesses That Have Already Benefited From Django

Instagram
Are you aware that Instagram is a quite well-known media platform, and it is simple to operate? Coding can be made easier, more applicable, and more operative with the assistance of Django. Django gives companies the ability to handle subscribers, establish and modify personal accounts, and schedule messages, among other things.

Mozilla
Mozilla, is an international charitable organization, for the expansion of the widely used Firefox web browser. Firefox is superior to even Google Chrome in terms of both its effectiveness and its speed. Because it makes use of Django, Firefox can deal with significant quantities of web traffic and API calls in a more effective fashion.

Spotify
The most successful audio streaming service, Spotify, uses Django because it enables them to deliver a more customized and specialized listening experience to their users. Spotify has added functionality to some of its features by using one or more Django applications.

Pinterest
Pinterest is a website that allows you to share boards and subscribe to other users taking assistance from the Django platform. The platform applies machine learning to analyze the pinning preferences of its users and then makes recommendations based on those findings. It processes extremely huge quantities of data.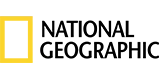 National Geographic
National Geographic shares information about scientific research, travels, and discoveries. Django is created with a unique (CMS) that National Geographic further uses to handle the information on their site, this includes pictures, marketing, and modules.
The Django Platform Is All That You Need
Django's projects and plans are capable of high-performance maintenance and are consistent and simple to modify regardless of the type of information being used.
Instead of focusing just on technology, our primary objective as technical specialists is to build a robust foundation for the commercial success of our customers. We ensure that there are no risks in the early phases of the project, that the requirements of the company and technology are aligned, and that the products we create meet all of your specifications.
Contact Us Now
So, let's get right down to business and get your project off the ground! Call us as soon as possible and describe the support you want.
Frequently Asked Questions (FAQ)
Django Is A Cutting-Edge Web Programming Platform For Online Apps. Python's Plain Code And due to its clear syntax and large Toolkit reduces production time by 25–40%.
It is widely regarded as a cutting-edge and finest framework that is user-friendly and packed with plenty of features. Django web development provides a wide range of beneficial characteristics. It is widely regarded as the most effective method for use in web programming when it comes to customizing applications.
If you want to develop an application that is based on databases and conduct complicated data procedures, the Django platform is the best choice you have. Django's online development is done in the python programming language.
Django Developer works with the Django web framework. Websites, online applications, smartphone applications, and application programming interfaces (APIs) are some of the types of projects that Django developers work on. When it comes to Django web development, our Django developers adhere to the most stringent coding standards possible and build websites using international best practices.
Django is a Python web platform, it allows fast, secure website creation. Django, created by experienced programmers, simplifies web development so you can focus on building your app.

Are you considering investing in On-Demand Python Development? Discover why businesses are increasingly seeking out on-demand development for their applications and how you can benefit from it too. Unlock new opportunities and make the most of your time!
In today's technologically advanced world, computers and mobile devices like smartphones and tablets have taken over many facets of our life, and the medical field is no different.
Python offers a plethora of libraries and frameworks, making it the go-to technology for creating AI and ML solutions. Even though there are many alternative tech stacks accessible, Python has taken the lead.