Job Requirements
We have job openings for both skilled .NET developer and starters in ASP.NET.
Job Title: ASP.NET Developers
Location: Gujarat/Remote
Experience: 0-10 years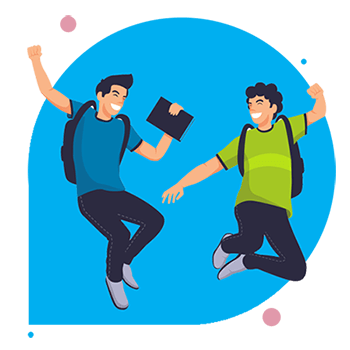 Roles and Responsibilities
Develop the backend of the application with a strong hold over the performance and responsiveness.
Test and debug applications and find out areas for improvement.
Identify and improve the functionalities of existing applications.
Integrate the third-party elements with the respective modules.
Build reusable components that we can use across a variety of applications.
Prioritize the development of features based on their importance.
Work with an internal team of developers as well as the client's team.
Unit test applications based on global standards.
Refine and finetune existing applications.
Stay relevant and updated about the new emerging technologies and their practical applications.
Desired Candidate Profile or Skills
Strong skills in ASP.NET, C++ and MVC.
Practical experience in HTML, CSS3 and other web frameworks in building high-performing applications.
Working knowledge of the frontend frameworks like React, Angular, etc.
Expertise in working with NoSQL, MongoDB, CouchDB, etc.
Ability to work with NET Core, ASP.net, C#, MS SQLServer (2008 R2), WebApi, WCF, Typescript, Angular 2.0.
Knowledge of Node and API integration, HTML and XML.
Ability to communicate clearly.
Strong problem-solving and management skills.
Added Advantages
We welcome both remote and on-site candidates from Gujarat.
To apply for our ASP.NET jobs, you can be from any part of India, including:
Ahmedabad
Rajkot
Gujarat, India
Bangalore
Pune
Hyderabad
Chennai
Mumbai
Offering
We are a gender-neutral company and welcome everyone. We offer an amazing work experience where our employees have space and learn and progress in their careers.
You will be part of a dynamic culture and a fast-growing organization where employees are empowered, valued and motivated.
We have built an inclusive environment where anyone can pitch in, share ideas and improve our processes and solutions.
The ASP.NET careers are one of the most in-demand ones and therefore, we offer attractive pay for talented and deserving candidates. You can apply for ASP.NET job opportunities even when you have little experience. We have an educational and progressive work environment that allows you to learn on the job and progress in your .NET career.
While there are many ASP.NET jobs openings, what makes us different?
The chosen candidates will work with senior members of the team and will be given opportunities to upgrade their technical skillset.
High-performing employees will get an opportunity to work with big client projects.
You can apply for our .NET job openings even if you are fresher. We have a team of experts to provide hands-on learning for our freshers chosen for .NET jobs. If interested, Pl share your cv at [email protected].