Job Requirements
We have jobs openings for both experienced candidates and starters in Databricks.
Job Title: Databricks Developers
Location: Gujarat/remote
Experience: 0-10 years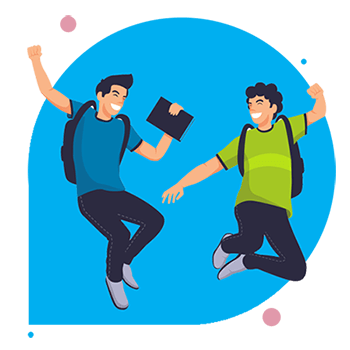 Roles and Responsibilities
Conceptualize, build and deploy data models with Databricks and other essentials in the Hadoop ecosystem.
Apply analytical and technical skills to create and configure data models for efficient data operations.
Assess working data systems and suggest ways to improve technical performance.
Evaluate the performance of various tools and choose the best to integrate with the platform.
Create and modify end-to-end data pipelines to filter and move high-quality data from warehouses to analytical platforms.
Develop reusable frameworks for collecting and ingesting data.
Collaborate with team members and other data experts to create a high-functioning process.
Understand the client's market and requirements and devise models accordingly.
Desired Candidate Profile or Skills
Experience in data warehousing and cloud computing.
Ability to work with Kafka, Spark SQL, Dataframes and HIVE.
Strong knowledge of building code from scratch for Databricks.
Handle standard database procedures for backup, recovery and upgrades.
Working experience in PySpark, Hadoop and other database-related systems.
Ability to code with Python and Scala.
Expert in SQL databases.
Ability to work with Spark and other essential Hadoop systems.
Hands-on experience with cloud technologies.
Able to create data models to manage huge data loads.
Strong communication skills.
Ability to collaborate with a multifunctional team.
Ability to handle client communications and feedback.
Knowledge of any ETL tool is a plus.
Added Advantages
We welcome both remote and on-site candidates from Gujarat.
To apply for our Databricks jobs, you can be from any part of India, including:
Ahmedabad
Rajkot
Gujarat, India
Bangalore
Pune
Hyderabad
Chennai
Mumbai
Offering
We are a gender-neutral company and welcome everyone. We offer an amazing work experience where our employees have space and learn and progress in their careers.
You will be part of a dynamic culture and a fast-growing organization where employees are empowered, valued and motivated.
We have built an inclusive environment where anyone can pitch in, share ideas and improve our processes and solutions.
The openings for Azure Databricks developers are one of the most in-demand ones and therefore, we offer attractive pay for the talented and deserved candidates. You can apply for our Databricks careers/jobs if you're motivated and driven to learn the ropes of data processing and analytics.
While there are many Databricks careers opportunities, what makes us different?
Well, our choice to work and learn from the senior developers, analysts and managers, and grow faster in the organization is a huge plus.
The chosen candidates will work with senior members of the team and will be given opportunities to upgrade their technical skillset.
High-performing employees will get an opportunity to work with big client projects.
You can apply for our Databricks openings even if you are fresher. We have a team of experts to provide hands-on learning and guidance for the candidates looking to make their mark in their Databricks careers. If interested, Pl share your cv at [email protected].