Careers - Dynamics Finance & Operations
Job Requirements
We have jobs openings for both experienced candidates and starters in Dynamics Finance & Operations.
Job Title: Dynamics Finance & Operations Developers
Location: Gujarat/remote
Experience: 0-10 years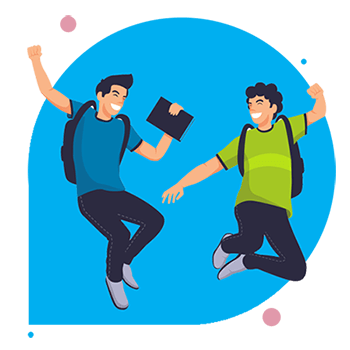 Roles and Responsibilities
Create customized solutions in Microsoft Dynamics 365 - Finance & Operations.
Conduct discussion sessions and gather relevant information from clients and stakeholders.
Work closely with the development team to understand and give inputs on developing functions, conducting tests and deploying the solutions.
Take consulting sessions with prospects and clients and help them understand and utilize the advantages of D65 for Finance & Operations.
Contribute to the pre-sales activities during client interactions.
Ensure high quality of product delivery.
Manage the technical support and lend a hand to the team when in crisis.
Support internal and external teams to learn the ropes of D365 and aid them in proper usage or development with the platform.
Desired Candidate Profile or Skills
Complete working knowledge of Microsoft Dynamics 365 - Finance & Operations.
Excellent consulting ability to demonstrate real-world benefits for our solutions.
Ability to understand and leverage the integrations with Dynamics.
Experience in working with Office add-ons, PowerBI and other integrated apps.
Practical knowledge of cash and bank management, account receivables, account payables, HCM and payroll, warehouse management, asset management, production and inventory.
Functional knowledge of D365 applications across a wide variety of industries.
Knowledge of how ERP works is a plus.
Ability to build solutions with Dynamics F&O in collaboration with the team members.
Hands-on experience with cloud technologies.
Able to create data models to manage huge data loads.
Strong communication skills.
Ability to collaborate with a multifunctional team.
Ability to handle client communications and feedback.
Added Advantages
We welcome both remote and on-site candidates from Gujarat.
To apply for our Dynamics Finance & Operations jobs, you can be from any part of India, including:
Ahmedabad
Rajkot
Gujarat, India
Bangalore
Pune
Hyderabad
Chennai
Mumbai
Offering
We are a gender-neutral company and welcome everyone. We offer an amazing work experience where our employees have space and learn and progress in their careers.
You will be part of a dynamic culture and a fast-growing organization where employees are empowered, valued and motivated.
We have built an inclusive environment where anyone can pitch in, share ideas and improve our processes and solutions.
Dynamics Finance & Operations vacancies are one of the most in-demand ones and therefore, we offer attractive pay for the talented and deserved candidates.
While there are many Dynamics Finance & Operations career opportunities, what makes us different?
Well, our choice to work and learn from the senior developers, analysts and managers, and grow faster in the organization is a huge plus.

The chosen candidates will work with senior members of the team and will be given opportunities to upgrade their technical skillset.

High-performing employees will get an opportunity to work with big client projects. If interested, Pl share your cv at [email protected].

s