Careers - Marketing Executives
Job Requirements
We have jobs openings for both experienced candidates and starters in Marketing Executives.
Job Title: Marketing Executives
Location: Gujarat/remote
Experience: 0-10 years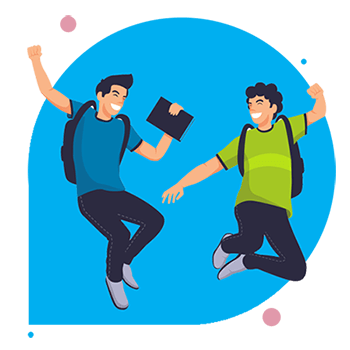 Roles and Responsibilities
If you want to pursue our career opportunities in Field Marketing, here's how the typical responsibilities look like:
Develop marketing campaigns for our in-house client outreach programs.
Conceptualize innovative ideas to coordinate the marketing.
Conduct marketing activities through a variety of channels including email marketing, social media marketing, PPC and offline marketing.
Implement client segmentation and targeting to increase our conversions.
Track the metrics of ongoing campaigns.
Analyze the results of past campaigns and find better strategies.
Drive organic growth and conversion.
Meet ROI goals regularly with a mix of marketing activities.
Be responsible for creating copy and graphics for marketing.
Work with our in-house and outsourced team to get the work done on time.
Collaborate with our technical experts from time to time for pre-sales activities.
Engage with prospects over calls or emails, if required, for offline marketing.
Desired Candidate Profile or Skills
We are looking for someone with the following skills to apply for our Marketing Executives careers openings:
Hands-on experience in marketing lead generation tools.
Proficient in various types and channels of marketing.
Practical experience in conducting marketing activities and improving conversions.
Working knowledge of analyzing the analytics of the campaigns.
Thorough knowledge of marketing best practices, data analysis, statistical analysis and market research techniques.
Expertise in working with email marketing platforms and social media platforms.
Strong communication skills and people skills.
High creativity.
Fair knowledge of the typical target segment for IT outsourcing organizations is a plus.
Added Advantages
We welcome both remote and on-site candidates from Gujarat.
To apply for the opening of our Field Marketing Executives jobs, you can be from any part of India, including:
Offering
We are a gender-neutral company and welcome everyone. We offer an amazing work experience where our employees have space and learn and progress in their careers.
You will be part of a dynamic culture and a fast-growing organization where employees are empowered, valued and motivated.
We have built an inclusive environment where anyone can pitch in, share ideas and improve our processes and solutions.
Field Marketing Executives openings are one of the most in-demand ones and therefore, we offer attractive pay for the talented and deserving candidates. That said, we are open to hire and train skilled candidates with a flair for marketing in our field work jobs.
While there are many Field Marketing Executives Jobs opportunities, what makes us different?
Well, our choice to work and learn from the senior developers, analysts and managers, and grow faster in the organization is a huge plus.
The chosen candidates will work with senior members of the team and will be given opportunities to upgrade their technical skillset.
And the high-performing employees will get an opportunity to work with big client projects. So, those looking to start their field work careers in marketing are also open to apply if they're willing to think out of the box, innovate and bring results. If interested, Pl share your cv at [email protected].