Job Requirements
We have Nodejs Jobs Openings, both experienced and freshers. Please refer to the requirements below to apply for the NodeJS career openings in Rajkot or Ahmedabad.
Job Title: NodeJS Developers
Location: Gujarat/Remote
Experience: 0-10 years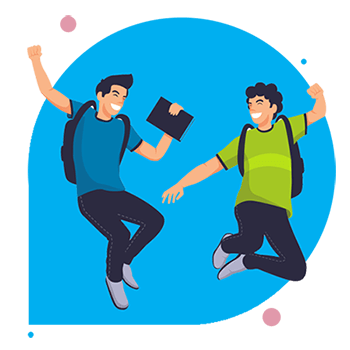 Roles and Responsibilities
Ability to design, develop, test, deploy, maintain and improve the software with NodeJS development
Lead designs of major software components, systems, and features.
Make strategic decisions on complicated and ambiguous technical problems.
Work closely with engineering partners and clients, to enhance the growth of the company
Use the extensive backend / API development experience with Node.js
Ability to handle MEAN framework, MongoDB, Express.js, AngularJS and Node.js stack
Desired Candidate Profile or Skills
Extensive experience in NodeJS / JavaScript development
Working knowledge of MEAN framework, MongoDB, Express.js, AngularJS and Node.js stack
Experience with AWS/GCP/Azure is desired.
Knowledge and Understanding of Docker / Containers / Kubernetes is an added advantage.
We prefer candidates who have the experience of working in Agile / Scrum development processes.
Knowledge of HTML, AngularJS, CSS, JQuery, XML, JSON, Layers is desired.
TypeScript, Node.js, Socket.io, MongoDB, Mongoose, Jest, Supertest, Docker, Kubernetes React (Good to have)
Added Advantages
We have NodeJS openings in Rajkot and NodeJS openings in Ahmedabad, but we welcome both remote and on-site candidates from Gujarat and other parts of India, including:
Ahmedabad
Rajkot
Bangalore
Pune
Delhi
Chennai
Mumbai
Offering
We are a company driven by our values. We take care of our employees and consider them a family.
We offer a very comfortable work experience. Being a gender-neutral company, we welcome all candidates.
We have an inclusive and transparent work experience. Everyone in the company is welcome to share their ideas.
We offer competitive pay and good benefits.
We also provide Nodejs trainings along with the Nodejs job openings.
While there are many Node.js jobs openings, what makes us different?
Well, our choice to work and learn from the senior developers, analysts and managers, and grow faster in the organization is a huge plus.
Candidates get to work with Senior members of the team. Also, we provide exposure in international projects too.
High-performing employees will get an opportunity to work with big client projects.
You can also apply for our NodeJS openings even if you are fresher. We have a team of experts to provide hands-on learning and guidance for the candidates looking to make their mark in their NodeJS careers. Please feel free to send us an email at [email protected] if you are interested.