Careers - Python Developers
Job Requirements
We have job openings for Python programmers for both experienced candidates and starters.
Job Title: Python Developers
Location: Gujarat/remote
Experience: 0-10 years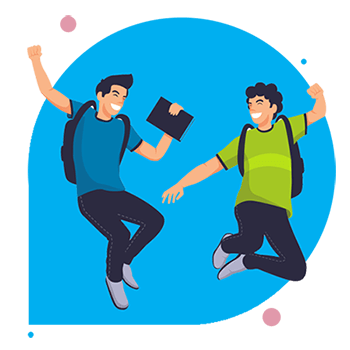 Roles and Responsibilities
Design, develop and maintain the application based on the client inputs
Develop testing plans and work with the testing platforms
Integrate the backend with servers, databases and analytical systems
Implement machine learning algorithms on data models
Write effective, scalable and reusable code for various application requirements
Assess and prioritize the tasks for maximum efficiency
Improve the performance of existing systems
Build new functionalities to enhance the application
Implement security and other data protection measures
Develop backend components with high responsiveness
Desired Candidate Profile or Skills
Working knowledge of the popular Python frameworks like Django, Pyramid and Flask
Experience in scripting languages like Python, Groovy, VBScript, Batch/Shell scripting
Hands-on working experience with REST and SOAP
Expert in writing complex SQL queries, understand existing ones and make amends
Experience in MVC and Web APIs
Proficient in AWS, Azure and Google Cloud and ability to integrate cloud computing services with existing applications
Experience in working with Oracle, SQL Server, PostgreSQL and Snowflake in preferred
Ability to work with the front-end technologies like JavaScript, HTML and CSS
Strong English communication skills
Good problem-solving skills
Ability to prioritize, innovate and work on their own
Strong desire to learn and be a strategic driver in the projects
Added Advantages
We welcome both remote and on-site candidates from Gujarat.
We also encourage trainees who are interested in Python jobs vacancies Pune and Bangalore to apply for the positions.
To apply for our Python developers openings, you can be from any part of India, including:
Ahmedabad
Rajkot
Gujarat, India
Bangalore
Pune
Hyderabad
Chennai
Mumbai
Offering
We are a gender-neutral company and welcome everyone. We offer an amazing work experience where our employees have space and learn and progress in their careers.
We have built an inclusive environment where anyone can pitch in, share ideas and improve our processes and solutions.
You will be part of a dynamic culture and a fast-growing organization where employees are empowered, valued and motivated. Therefore, apply now for our Full Stack Python Developers jobs jobs openings Bangalore and Pune positions.
While there are many Python Developers Jobs opportunities, what makes us different?
The chosen candidates will work with senior members of the team and will be given opportunities to upgrade their technical skillset.
High performing employees will get an opportunity to work with big client projects.
For our Python developers vacancies, we are looking for someone ready to learn quickly as they go. So, even if you have little or no experience, we welcome you to apply if you're ready to learn on the job. If interested, Pl share your cv at [email protected].