Job Requirements
We have job vacancies for both experienced candidates and starters in SEO.
Job Title: SEO Executives
Location: Gujarat/Remote
Experience: 0-10 years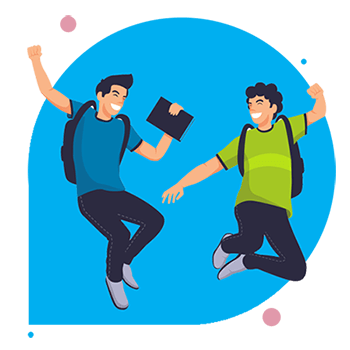 Roles and Responsibilities
Conduct SEO audits to understand the current SEO campaigns.
Find areas for improving our current search engine rankings.
Formulate effective, conversion-driven SEO strategies.
Write effective Meta tags, optimize the images, and evaluate the design and content length for maximum SEO benefits.
Work closely with the content team and marketing executives to support the campaigns.
Track the metrics of ongoing campaigns.
Analyze the results of past campaigns and find better strategies.
Drive organic growth and conversion.
Collaborate with our technical experts from time to time for pre-sales activities.
Desired Candidate Profile or Skills
We are looking for someone with the following skills to apply for our SEO vacancies:
Hands-on experience in SEO tools.
Proficient in various SEO best practices.
Practical experience in conducting SEO strategies and improving conversions.
Working knowledge of analyzing the analytics of the campaigns.
Ability to understand the data and modify the SEO campaigns accordingly.
Monitor the analytics dashboards and work with the reporting tools to deliver the performance of the SEO to the other teams.
Keep in pace with the new SEO strategies and practices and implement them to drive high organic traffic.
Assist in the link building campaigns with the marketing team.
Continually keep an eye on the search engine rankings, compare with the competitors and improve traffic for the major landing pages.
Strong communication skills and people skills.
Added Advantages
We welcome both remote and on-site candidates from Gujarat.
To apply for the opening of our SEO Executives jobs, you can be from any part of India, including:
Ahmedabad
Rajkot
Gujarat, India
Bangalore
Pune
Hyderabad
Chennai
Mumbai
Offering
We are a gender-neutral company and welcome everyone. We offer an amazing work experience where our employees have space and learn and progress in their careers.
You will be part of a dynamic culture and a fast-growing organization where employees are empowered, valued and motivated.
We have built an inclusive environment where anyone can pitch in, share ideas and improve our processes and solutions.
SEO jobs are one of the most in-demand ones and therefore, we offer attractive pay for the talented and deserving candidates. That said, we are open to hire and train skilled candidates with a flair for Search Engine Optimization jobs.
While there are many SEO openings, what makes us different?
Well, our choice to work and learn from the senior developers, analysts and managers, and grow faster in the organization is a huge plus.
The chosen candidates will work with senior members of the team and will be given opportunities to upgrade their technical skillset.
And the high-performing employees will get an opportunity to work with big client projects. So, those looking to start their careers in SEO are also open to apply if they're willing to think out of the box, innovate and bring results. If interested, Pl share your cv at [email protected]