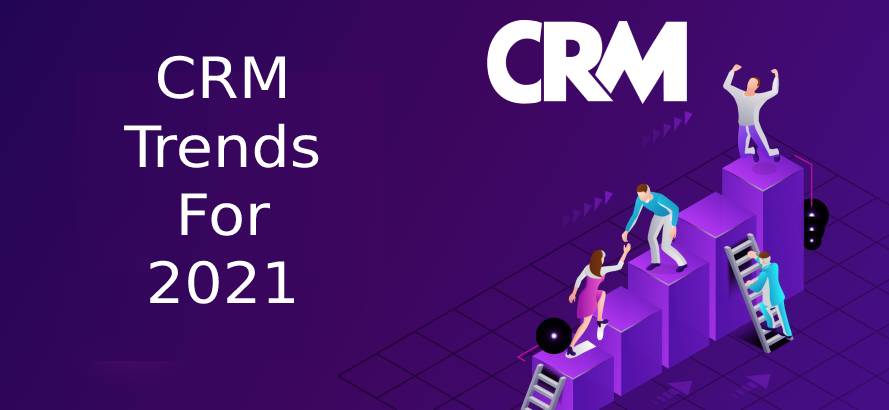 It is common for businesses to emphasize the importance of maintaining positive relationships with consumers. There is a common belief that if consumers were not there, a company's ability to operate and generate money would be severely limited. However, since consumers have been subjected to the same kind of service for years and years, there is a rising feeling of ennui among them. They are looking for something different, and their desire for a completely different experience leads them to check out a different provider.
The coming age of companies is faced with straightforward conditions. Is it possible to maintain consumers and provide them with a fresh experience consistently to prevent them from switching vendors?
Is it possible to maintain consumers and provide them with a fresh experience consistently to prevent them from switching vendors?
Microsoft Dynamics CRM has grown to prominence over the years as the solution to this issue. How exactly can it assist you? Microsoft Dynamics CRM is a relationship management method that was developed by Microsoft to create customer interactions simply. The tool aids in the centralization of information. As a result, anytime employees inside a business need access to particular information, they will have it at their fingertips in seconds.
Aside from that, the Microsoft Microsoft Dynamics CRM Solution assists in gaining clarity on common trends and possibilities that may be capitalized on to make better company choices and improve profitability. It's a tool that has been developed for several industries of all sizes and from a variety of different sectors. It contains the most up-to-date modules that provide sophisticated capabilities, and it is something that can be customized to work with the techniques that a company employs. It increases the competence of what is previously in operation while also opening up fresh possibilities for investigation and expansion.
CRM Before and Present - Emerging Trends of Dynamic CRM
CRM has developed throughout the last few decades. Initially used to mention several apps at the start of the 1990s, the phrase has gotten widespread use in the late 1990s. Several individuals and groups have been attributed with inventing the phrase "the imminent has come." At least in the area of CRM software, which is the fastest increasing category of business software, the phrase "the future has arrived" is accurate. We all are approaching the era of intelligent, integrated CRM, and the future of CRM is even more promising. Customer relationship management (CRM) is being adopted by marketing and sales teams across all industries, from small businesses to global enterprises. CRM is enabling sales and marketing teams to provide better customer experiences, retain customers, and acquire new user feedback that is changing one's corporations for the better.
So, what do you think the future of customer relationship management will be like? In the next section, you will find a few key topics that researchers believe will grow increasingly prominent soon.
1. Cloud - Customer Relationship Management
In recent years, cloud computing services have gained momentum, and customer relationship management (CRM) has still not been left out of the equation. The use of cloud-based software is a cost-effective way of gathering customer information... With so many easily available sources of consumer data, on-site employees are no longer needed to go out and get leads to input into a computer in preparing for sales revenue calls. Customers will increasingly rely on cloud-based marketing (CRM) as cloud-based applications continue to develop.
2. Social CRM
Using Twitter to connect with employees, Comcast was one of the first companies to do so in 2008, showing the efficacy of this kind of customer service. Social media marketing is continuing to grow in popularity, and companies are taking note of this trend. Consumers have the power to influence the image and perception of a specific product as a result of the widespread use of social networks.
Bad feedback is no longer just directed to customer care nowadays age; instead, businesses may anticipate negative comments to reach potential audiences before they do. Software vendors are rapidly responding to the needs of social customer relationship management (CRM). Consumer engagement with a brand and the company they represent is being maintained via the use of enormously important marketing methods such as digital marketing and ramification.
3. Flexibility towards customers
Customers are still dominating in 2023, according to centralized data. If you want to provide experiences that keep your people coming back for more, you must adopt advanced (CRM) as a fundamental technology for customer engagement. Industries are competent to focus and attract consumers more effectively if they centralize client data via CRM. This ongoing process of collecting CRM data would not stop creating the production of opportunities for the sales organization, nonetheless, it would even involve the conservation of connections with an increasing client base.
4. Mobility
It can be observed that mobility has evolved into a key business component in recent years. Customers are no longer confined to their computers and are constantly transmitting files on the move as a result of this. Supporting frontline workers and customer care resources will become more empowered as a result of the proliferation of mobile devices. However, on the flip side of the coin, consumer impression will be influenced not just by in-person participation, but also by online and mobile interactions.
5. Customer value models
Customer value models that are flexible help customers achieve long-term success. As more businesses adopt subscription-based business models, subscriptions and extensions become more essential to their long-term survival. We anticipate that the lines between advertising, recruiting, and CRM expertise would become blurred, allowing all frontline employees to have a greater understanding of the customer's worth to the business. Also on the skyline are new CRM licensing models which would place a greater influence on business value and results rather than software usage.
6. Crowdsourcing
Enterprises are progressively able to benefit from crowdsourcing for company development as consumers increasingly express themselves via prime media consulting. Using existing consumers to generate new thoughts, explanations, and opportunities may assist workers throughout a company is offering the innovation and engaging connection that an increasing amount of clients are now used to receiving. This implies that customer relationship management (CRM) would no longer be limited to generate leads and advertising, but will also serve as a source of fresh modernization.
Bottom Line - CRM in the Future
Some companies are battling to persuade their workers to embrace and utilize customer relationship management (CRM) software since the program's inception. The transaction volumes of CRM solutions are much higher than the national average due to growing usage and reliance on mobile technologies in everyday life.
The advertising and technical elements of (CRM) are expected to expand in the coming years. Firms wishing to capitalize on the control of client connections must develop strategies that are quite appropriate for the kind of customers it has and those they wish to attract. Customers' views on the goods or services which are used are becoming a company's business. As a consequence, companies must pay consideration to what consumers are listening to what consumers are saying and responding appropriately, emerging innovations are also being used to anticipate and deliver what consumers demand.