Microsoft Power Automate Development to Unleash Agile Workflows
Join hands with the top service provider of Microsoft Power Automate development for your progress-driven enterprise to drive workflow automation and function efficiently and effectively. Hire Microsoft Power Automate consultants to craft a bespoke automation framework that automates workflows and expands your business potential.

TRUSTED BY
GLOBAL CLIENTS


















Aegis Softtech – The Power Automate Solutions Provider
When choosing a Power Automate solutions provider for your business, it's important to look for experience and expertise. This will give you peace of mind knowing that any issues or concerns will be addressed on time. Your business is unique, and you need a provider that can tailor their solutions to fit your specific needs.
Power Automate Consulting Services

We provide consulting and 360-degree analysis for businesses of all sizes to transform their business from manual processes and legacy systems to automation. Power Automate consulting services can revolutionize the way your business operates.

Power Automate Customization services

We tweak and modify the technology to reflect your goals for your business and offer you accurately what you need for your business.

Design Services

Our expertise lies in devising tailored strategies and plans that accelerate the automation of business operations, leveraging prebuilt templates or customized connectors. We strive to identify the fastest avenue to streamline workflows, enabling our clients to optimize their organizational efficiency.

Integration Services

We use the various library of prebuilt templates of connectors or go custom integrations to merge apps to required data sources.

Power Automate Managed Services

Hire Microsoft Power Automate consultants to smoothly manage the power automation-backed enterprise system, assuring checks, updates, bespoke processes, data loss protection, compliances, and more.

Migration from Legacy to Advanced Technology

Our Power BI services experts specialize in migrating legacy processes to cloud apps ensuring a smooth transition. We also design automation solutions that modernize outdated manual processes and convert them into cutting-edge cloud applications.

Power Automate Implementation

Our Microsoft-certified professionals can help you implement Power BI, Power apps, MS Power Automate, and Power Virtual to a single Power platform.

SharePoint Services

Well-trained and certified SharePoint developers help in resolving functional and technical problems.

Support

We train your staff and provide technical support for the technology we build for you. We are present 24*7 for you to stay updated, resolve glitches, user request management, upgradation services, troubleshoot issues, etc.
Powering Industries With Microsoft Power Automate Development
Our solution seamlessly automates workflows across organizations, integrates with diverse environments, and syncs well with existing MS functionalities. It is industry-agnostic and has been implemented successfully in various sectors, including,

Banking

Communication and media

Education

Health care

Manufacturing

Construction

Pharmaceuticals

Travels
Wholesale and retail

Trading

Hotels
MS Power Automate Consulting Services: Revolutionize business Through Value-Added Solutions
Our Power Automate solutions provider company can help organizations through support and consulting services. Choose from prebuilt connectors or customize them to automate small to complex tasks across various applications. Hire Microsoft Power Automate consultants to assist you to harness the automation and focus on what matters the most. We have delivered n number of solutions successfully to our clients. Discover the ways to embrace today!
Outstanding record of client retention
M365 skilled professionals with years of cross-industry domain experience
Customization services from start to finish
Affordable Solutions
Extensive years of experience
We Deliver Microsoft Power Automate Services Across
USA

Canada

UK

Germany

France

Singapore

Italy

Israel

Australia

Japan

Netherlands

Sweden

Switzerland

Norway
What do we offer and how can you achieve your goals?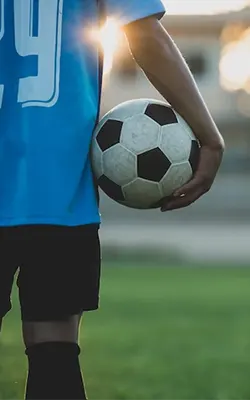 Integration of 100+ connectors
Automate workflows, saving time, and enhancing productivity.
SQL Server Data Analytics
Power BI service Dashboard
Execute smart workflows
Calendar reminders
Analytics
Prebuilt templates library
Put your work on autopilot and let the system handle routine tasks, reducing errors and improving efficiency.
Start seeing enhanced ROI
We can help you to achieve your goals through:

Get Expert Guidance
Let's get started and discuss your Microsoft Power Automate development needs. Our team engages in a transparent process with upfront communication about our potential to improve your operations based on our extensive experience.

Choose What is Right for You
We prioritize your needs, goals, and budget. Choose from prebuilt templates or customize them based on what works best for you!

Meet Top Experts and Build Robust Solutions
Our top Power Automate consulting services experts collaborate with you directly. They understand your business, mitigate challenges, and implement tailored solutions.

See the Results
Experience the results of enhanced efficiency, quicker workflows, and increased capabilities.
Hire Microsoft Power Automate Consultants From Aegis
Engage top Power Automate consultants for secure and flexible workflow solutions at Timely/fixed rates. Skilled experts are adept at meeting your requirements. Select based on your standards.
Drive Workflow revolution with Top Power Automate Solutions Provider
A Trusted Partner since 2004
We are Microsoft certified cloud solution provider with an end-to-end defined process and strict adherence to quality standards.
Agile Engagement Model
We have an adaptable engagement model and simplified Hiring of developers at an hourly or fixed rate.
Crystal Clear Policy
We follow a 100 % transparency policy keeping our team and clients on the same page.
Certified Experts
We assign the top talented developer with proven abilities and efficiency to handle your business requirement.
Affordable Solution Provider
We provide a cost-effective, efficient, and secure solution.
Timely Delivery
We are known for our timely delivery of projects with quality assurance.
Expert Technical Assistance
Solve your technical queries at a given time with workable solutions from our support & consultation team.

Power BI is a suite of Smartphone platforms developed by Microsoft for use on several mobile devices. The Power BI Report Server, for example, is a web interface that is physically located on the premise and that you can use to handle reports and key performance indicators (KPIs).
In this blog, we are going to discuss one workaround to resolve the case using power flow with action.
Last year December, Microsoft announced the general availability of Power BI Direct Query for Microsoft Dataverse or Dynamics 365 Customer Engagement apps. Now with TDS – tabular data stream and Power BI Direct Query, Power BI users have more options to connect to Dynamics 365 environments.