Accelerate Business Success With Microsoft Consulting Services
Microsoft Consulting Services (MCS) offered by Aegis Softtech is a project-based, custom solution that helps organizations achieve optimal returns on their Microsoft products and technology outlay. The services support enterprises in various areas, such as digital strategy, architecture, planning, deployment, migration, application development, data insights solutions, and upgrade.

Our engagements focus on Microsoft IT, achieved through top consultants providing expert guidance and support. We help organizations implement and adopt solutions that accelerate their business objectives. Microsoft Consulting Company brings deep technical expertise and industry knowledge to each engagement, ensuring customers get the most out of their investments.
Implementation & Consulting
Application Integration
Upgrades
Application management
Cloud services
Testing service

Fortify Digital Journey With Microsoft Consulting Company
We provide comprehensive services and cover the entire project lifecycle, from initial strategic planning and design to deployment, training, and ongoing support.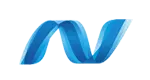 .NET Development
Aegis Softtech has a proven record of delivering high-quality, full-stack solutions to multi-scale clients. Competency in .Net allows us to choose the right tool for your business. We also provide application enhancements and project augmentation for the existing .NET applications.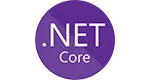 .NET Core
We help organizations build solutions using the .NET core framework with other Microsoft technologies. Our competent consultants hone best practices and use tools, libraries, and APIs of .NET core for custom applications solutions for Web, Mobile, Cloud, Desktop, Gaming, IOT, Virtual Reality, etc.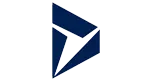 Microsoft 365
Microsoft 365 services include helping enterprises incorporate the cloud-based suite of productivity tools. It includes office apps, email, cloud storage, and collaboration tools that can help employees work more efficiently and effectively.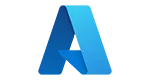 Microsoft Azure
We assist businesses in leveraging the scalability and flexibility of the Microsoft cloud computing platform to run their applications and store their data. Our Azure-certified professionals power up the organizations by assisting in building solutions on the robust Azure cloud platforms and offer migration and SaaS development to businesses.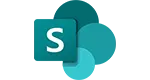 SharePoint Consulting
SharePoint is a powerful platform for collaboration that has become increasingly popular among enterprises in recent years. However, implementing SharePoint can be complex and challenging, and many organizations may struggle to leverage the platforms' full capabilities without the right expertise. It is where our SharePoint consulting comes in.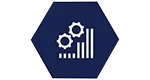 Dynamics 365 Finance and Operations
D365 F&O services offer value-based custom solutions for clients to build a resilient and integrated enterprise by elevating performances using a platform that automates and streamlines the entire supply chain.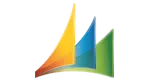 Microsoft CRM
Aegis Softtech offers industry-specific Microsoft Dynamics CRM Solutions through comprehensive assessment, strategic planning, onboarding, and migration to help your companies get improved ROI.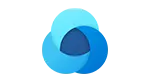 Dynamics 365 Customer Insights
At Aegis, we offer end-to-end custom dynamics 365 customer insight to businesses ranging from small to large enterprises to leverage the technology benefits and improve sales.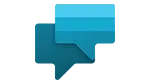 Power Virtual Agents
We offer consultation to build, maintain, and improve Low code chatbots with higher security and drive the optimal performance of the bots to thrive your business cost-effectively.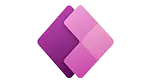 Power Platform Development
A Well-versed, certified power platform professional assist you in building low-code/no-code tools that enable your businesses to create custom applications, automate workflows, and analyze data. Drive your enterprise progress by integrating power platform tools.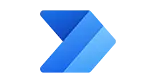 Microsoft Power Automate
The Microsoft Consulting Company offers automation solutions for all scale enterprises through Power Automate, tailoring the technology to meet each business objective. Whether choosing from pre-built connectors or customizing them, our team assists in delivering successful solutions.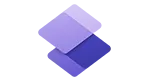 Microsoft Power Pages
The Microsoft Power Pages empower organizations to quickly create visually appealing and complex website pages tailored to their needs without requiring coding.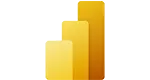 Power BI
Power BI offers comprehensive support. It ranges from building a custom analytics platform to providing ongoing advice and strategy development. As a team of specialized Power BI specialists, we leverage the full potential of the Microsoft Power BI platform.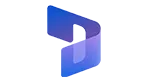 Microsoft Dynamics ERP
With Microsoft ERP, you can identify the right Dynamics ERP solution for your specific business needs, guiding you through the implementation process to ensure a successful and seamless deployment.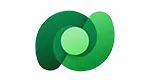 Microsoft Dataverse
Microsoft Dataverse offers organizations expert guidance on implementing and optimizing the powerful capabilities of Dataverse. With its ability to handle a variety of data formats and sources, Dataverse is an ideal solution for businesses looking to centralize and streamline their data management processes.
We Deliver Microsoft Development Services Across
USA

Canada

UK

Germany

France

Singapore

Italy

Israel

Australia

Japan

Netherlands

Sweden

Switzerland

Norway
Add Value to Your Firm with Aegis Microsoft Consulting Services
Aegis Softtech is a leading Microsoft Consulting Company with over ten years of experience offering technical expertise, solutions, and services to revolutionize your business with digital modernization. With the increasing importance of digitalization in today's business landscape, organizations need expert guidance to derive maximum value from technologies. Being an experienced company, we understand the requirements of new-age businesses and provide client-focused Microsoft Consulting Services.
We have delivered 250+ successful projects to our clients within the committed time frame and at a low cost and have earned a crown of trustworthy and reliable MS consulting company. The team is highly capable of perfecting your enterprise IT infrastructure.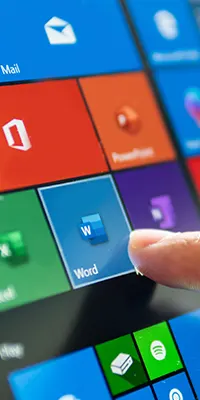 Key Technology Competencies at Aegis Softtech
SharePoint
Office 365
Microsoft Azure
SQL Server Reporting
SQL Server Analysis
SQL Server Integration
Power Platform
Automate and Power BI
Microsoft Teams
Microsoft Dynamics
Our Sphere of Strategic Targets in Microsoft
Digital Enablement: Digital Workforce, Digital Workplace, Mobility, Teams
Artificial Intelligence: Chatbots, Image Analytics, Video Analytics
Advanced Analytics: Sentiment Analysis, NLP, Machine Learning
Azure Cloud deployments: IaaS, PaaS, and SaaS
Business Intelligence
DevOps Tools
Azure cloud Migration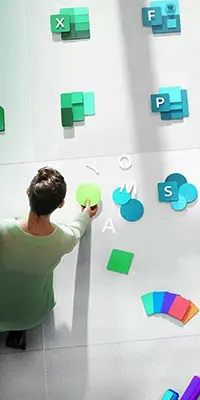 Frequently Asked Questions About Microsoft
To measure the success of consulting services, we typically use a combination of qualitative and quantitative metrics. We also evaluate the satisfaction of its consultants working on the engagement to ensure they deliver high-quality result-oriented work.
The company has a subscription to Microsoft's newsletters. The team attends conferences and participates in webinars and training programs offered by Microsoft.
We consult legal or compliance experts and work with Microsoft's licensing and compliance teams to approach licensing and compliance issues. The company also invested in Software Asset Management (SAM) tools and policies to ensure that all software licenses are managed and used in compliance with applicable laws and regulations.
To handle data security and privacy concerns related to Microsoft products, the company implemented data protection and privacy policies, investing in data loss prevention (DLP) solutions and encryption and other security measures to protect sensitive data. The company also works with Microsoft's security and compliance teams to ensure that Microsoft products are configured and used in compliance with relevant regulations and best practices.
Yes. To assist with migrating from on-premises Microsoft solutions to the cloud, a company works with cloud migration and deployment teams.

Client relationship the board is a significant aspect of a business, and most organizations decide on a few of the other kind of CRM apparatus for this reason.
It is common for businesses to emphasize the importance of maintaining positive relationships with consumers. There is a common belief that if consumers were not there, a company's ability to operate and generate money would be severely limited.
17 new countries can now avail MS CRM development benefits This article is about the global expansion of MS Dynamics CRM development in which 17 new
Conversation
X LEAVE
X Close