QA Outsourcing Services
We know that much of your time, money and resources are invested in bringing new products to market. But once your product is out there, it's a whole new ballgame. You need a strong team of software QA outsourcing experts who can ensure your product is ready for the world and do it as quickly and efficiently as possible.
That's where we come in. Our QA team has decades of experience helping companies create amazing products that meet their customers' needs. We love what we do and are dedicated to ensuring your product meets its potential by providing high-quality offshore QA outsourcing solutions at an affordable price.

TRUSTED BY
GLOBAL CLIENTS


















While there are many reasons why outsourcing your QA services may be right for you, the most compelling reason to outsource to us is our expertise. Our team has worked on everything from enterprise software to mobile apps to game development projects - and we can help you launch yours!
Reach out to our QA outsourcing company today to get started.
QA Outsourcing Company
Supercharge your software quality with our custom QA outsourcing services.
So, you've decided to outsource your QA services.
That's a great idea. Why not hand over the responsibility of ensuring your product is up to snuff to the best QA outsourcing providers you can find? At Aegis Softtech, we've got that covered with our team of QA professionals. We understand the importance of getting things right the first time, so we approach every project with caution and attention to detail. Our software QA outsourcing team has worked on everything from simple websites to complex software applications—and everything in between!
And here are some of the broad categories of custom QA outsourcing services we offer. Based on your project needs, we can devise a neat software QA outsourcing approach to ensure that your final product is free of glitches and errors.

Website Testing
We ensure that your website is free from bugs, viruses and malware. Our experts will test every aspect of your website like browser compatibility, user experience, speeded, etc. The website testing report will contain all the details about how each element of your website was tested and its status so that your developers can work on it.

Desktop App Testing
We test the functionality, usability and compatibility of desktop applications such as Windows or Mac. Our QA outsourcing providers will test every application feature from installation and verify the quality and performance by testing it on multiple operating systems and versions.

Mobile App Testing
We test mobile applications to analyze their performance on different mobile devices such as smartphones with different operating systems, orientations and sizes. Mobile app testing includes functional and non-functional aspects of an application-like user interface, usability, compatibility, etc.

Automated Testing
Through automated software testing, we execute a process of a predetermined set of actions on a computer program or application with the intent of finding software bugs. Automated tests can be executed faster than manual tests as they don't rely on human intervention and outsourcing it will save you money on product development.

Manual Testing
We offer manual testing to ensure the application is tested from a user perspective. Our software testers will manually test the application by performing tasks that users require to find bugs, glitches and errors in your application's user interface as well as in the backend and frontend.

Mobile Compatibility Testing
Mobile compatibility testing is one of the most critical steps in ensuring that your app, software or website works smoothly on different devices and operating systems. We use the latest tools and techniques to conduct this test so that you can avoid any future issues related to mobile compatibility before releasing your product.

Functional Testing
Our offshore QA outsourcing experts conduct functional testing to verify that all features are working as expected. It includes unit testing, system testing, regression testing, integration testing, acceptance testing, user interface testing and a lot more. It's one of the most important tests because it helps ensure that software will work as expected once deployed in a production environment.

Non-Functional Testing
We use non-functional tests to evaluate the quality of an application from the perspective of its users rather than its developers or administrators. We simulate real-user behavior and assess how well the system performs in real-life situations. Non-functional tests evaluate performance, scalability, security, usability and more.
We Deliver QA Outsourcing Services Across
USA

Canada

UK

Germany

France

Singapore

Italy

Israel

Australia

Japan

Netherlands

Sweden

Switzerland

Norway
Our 3-Step Process for QA Testing
Quality assurance (QA) is an integral part of software development. It is a process of identifying, evaluating and implementing strategies to improve the quality of a product or service. It ensures that a product or service fulfills its requirements and delivers value to the customer and includes processes for carrying out activities such as inspection, appraisal, testing or review.
Aegis delivers custom QA outsourcing services that enable organizations to achieve their goals while mitigating risks and achieving maximum value. Our experienced professionals have extensive industry knowledge and will work with you to determine which approach is best suited for your needs. Here are the steps to start with our offshore QA outsourcing solutions.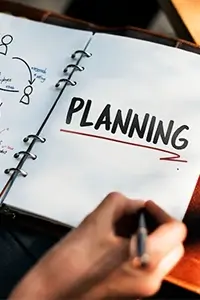 Planning
We start the project by considering your project requirements and taking time to study your customer base. This comes in useful during the testing stage.
We take all necessary steps to ensure the testing process is 100% resilient. This includes deciding on the best methodologies to use, the best tools to leverage, the critical testing processes, etc.
Once we have all the necessary information about your project and its requirements, our QA outsourcing providers will create a customized test plan for your team to use in the testing process.
Analysis & Testing
Before starting any project, we conduct a detailed analysis and define goals, requirements and timelines.
We create test scenarios based on business requirements and functional specifications, which reflect the scope of work assigned to us by our clients.
Through analysis, we identify issues within your current system and find ways to correct them before they become too problematic.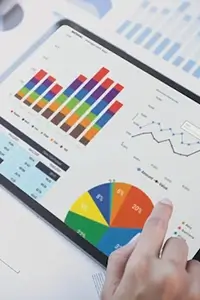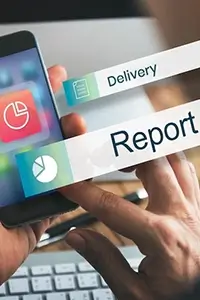 Delivery & Report
After completing the test, our team will collate the results and deliver the completed report.
This report will contain all the issues, bugs, glitches and any other product problems that need to be fulfilled in the order of priority.
We'll also outline the next action steps to follow so that you can solve these issues quickly and prepare the product for the launch.
Software QA Outsourcing
Launch your projects confidently and experience the certainty of success.
Do you know that feeling when you're just not sure if your product or service will be a hit?
You've worked hard on it, and now, it's finally time to launch. But what if it's not what people want? What if they hate it? What if they think it's terrible?
If this sounds familiar, don't worry! We can help! Our QA outsourcing company has been working with clients like yours for years and knows exactly how to help you make sure your product or service will be the best it can be.
Make Your Customers Happy
We'll work with you to identify your biggest pain points and develop plans for how we can tackle them. We'll make sure everything is up-to-date and running smoothly so that when you go live with your new venture, there are no bugs to worry about - just happy customers who love using what you've created!
Test Your Product from End to End
We have extensive experience in this area, having worked with numerous companies over the years to provide them with high-quality services designed specifically for their needs. Our QA outsourcing company is made up of highly skilled experts in all software development areas — from backend code to front-end design and everything in between.
Work with a Dedicated Team of Experts
We take your success personally — because we want you to succeed. Our QA outsourcing company's experts are dedicated to ensuring your products are ready for release. They are genuinely interested in ensuring that each client gets exactly what they need from their projects.
Open Communication Through & Through
We understand the need for clear communication between clients and our team. Our QA specialists provide regular updates on the progress of a project so that there is no room for ambiguity or confusion. Right from choosing the software testing tools and automation frameworks, our team will keep you informed about the progress of the process.