Planning to upgrade your CRM 2011 or 2013 edition? You can make CRM 2011, 2013 customization and upgrade it to CRM 2015 with the help of solutions framework capabilities. It is necessary to understand the evolvement of the solutions framework from CRM 2011 to CRM 2015.
The Solution Framework was initially released in CRM 2011 and in CRM 2013, enhancements were made to it for swift performance, flexibility, and portability. Here in this post, we will share top features introduced to Dynamics CRM 2015 that intend users of CRM 2011 and CRM 2013 to upgrade their systems and make custom changes as per their requirements.
The Microsoft Dynamics CRM 2015 launched with new and exciting features and customizations. Some of them are-
CRM Online Administration Experience
Online CRMs are becoming all the more popular. The system administrators could manage all CRM online instances without any hassle. Also, they get the opportunity to select from 60 different markets.When it comes to setting the administrative right, it is not at all difficult with Dynamics CRM. The users would get a chance to select from different administration roles in Microsoft Dynamics 365, including Service, Billing, Global, User Management, Password as well as User Admin.

Streamlined business processes
In Dynamics CRM, the users can create a record via a program from another system. Also, you would be able to set the default business process flow. Therefore, the overall management of the business operations is streamlined with the adopting of CRM.
If you want to build branching logic inside your business process flows, you can definitely do that with Dynamics CRM 2015 customization. Microsoft Dynamics CRM 2015 allows the businesses to build branching rules. Along with that, you get the chance to connect multiple conditions within a rule.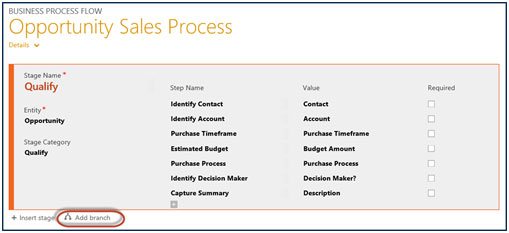 Enhanced mobile sales
Every sales representative or marketing representative would like to add details to your CRM directly using mobile device. This will ease the process of collaborating the required audience data, sales data etc.
Dynamics CRM 2015 empowers the users to create drafts offline, which can be synchronized by user when they come online. Therefore, you get the ease to seamlessly use your smart phone. As, mostly, the sales representatives are on sites, thus, the ease of adding the data though mobile becomes all the more valuable for them.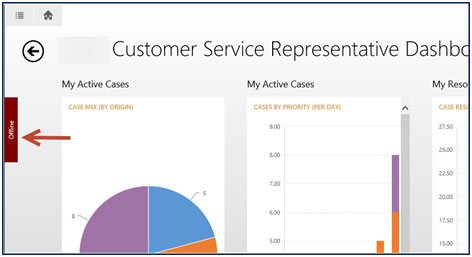 Enhanced business rules
Building multiple business rules is vital for the success of the businesses. Therefore, the companies would want to easily create and maintain the business rules. Users do not need to build multiple business rules for single logic string. They can now use the If/Then logic in business rules to connect expressions using Or/And.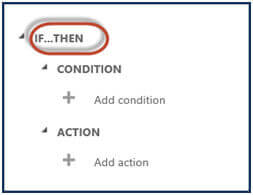 Search
Search feature is important for all the business solutions. Search functionality of Microsoft Dynamics CRM is quite interesting. Users find it easy to search for whatever they need to. Filters make the overall process of search all the more seamless for the businesses. Users are able to search in CRM 2015 across different record types or configure certain fields on their desired entities. You would have to enter the search criteria in the general navigation search bar and rest of the job will be handled by CRM.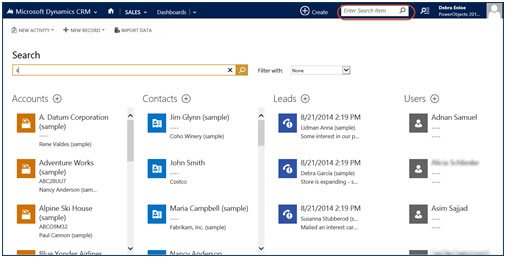 All these enhancements to CRM 2015 made users more excited and influenced them to avail best CRM 2011 customization, CRM 2013 customization, and CRM 2015 customization Services from native vendors. Besides these features, user can execute real-time workflows with CRM 2015 and CRM 2016. It also comes with security updates, which are supporting more intricate security models required for large scale enterprises.