AngularJS Development Services
End-to-end AngularJS development services that output the best results and make your online presence strong. Get the website with an ultra-superior design that resonates you're your vision and meets your customers' needs. Our custom Angular web development services provide stable solutions that set you apart.
Enhanced Web Application Security
Enterprise-Level Web Applications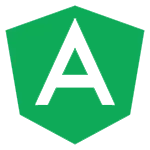 TRUSTED BY
GLOBAL CLIENTS


















Angular Development Services Offerings
We deliver exceptional results at the forefront of the latest trends. Unmatched AngularJS services from a renowned company delivered by certified developers with cutting-edge development tools.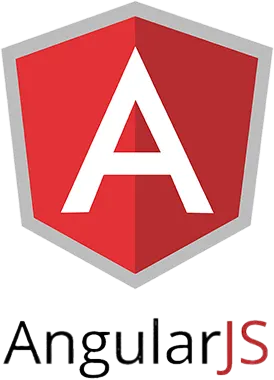 Get expert guidance for your custom AngularJS project. Our consultants attend to your details and provide innovative solutions beyond your expectations.
At the forefront of Angular app development, we craft immersive and engaging web pages for mobile and desktop applications. Expect nothing less than dynamic and interactive experiences that captivate and delight your users.
Elevate your web presence with our top-tier Angular development services. Superior solutions to give you the edge.
Give your business the boost it needs to succeed with our top-notch AngularJS mobile App development services, crafted to help you attract and retain customers while dominating your market.
Maximize your eCommerce potential with the best portal development company in the business. We ensure top-notch quality and ultimate performance for your shopping site, so you can focus on driving sales and growth.
Enhance the functionality and app performance with Angular widgets development services, where we create functional widgets, link resources, and integrate them with your solutions for seamless access.
Our cross-platform AngularJS web development service delivers optimized solutions with functionality, interface intricacies, user experiences, and system efficacy.
Unlock unparalleled app extensibility with Aegis Softtech AngularJS plugin development services. Our experts deliver customizable, fast-loading, and SEO-friendly plugins that integrate seamlessly with your web app.
Upgrade your systems seamlessly with our AngularJS migration services. Our expert developers will ensure your apps are modernized with the latest trends and features of AngularJS, resulting in a hassle-free transition. As the best AngularJS development company, we offer superior migration and re-engineering solutions to meet all your needs.
Hire AngularJS developers from Aegis who specialize in building secure, scalable, high-performing enterprise solutions that set you apart. We use cutting-edge tools and techniques to deliver optimum results every time.
Revitalize your AngularJS app with our latest version upgrade services, resulting in faster speeds and an optimized development process. Stay ahead of the curve with our expertly re-engineered codebases and beat the competition.
Keep your apps performing at their best with our expert Angular maintenance and support services. We offer top-tier AngularJS development services to keep your web app running smoothly. Our team is dedicated to ensuring that your app is up-to-date with the latest features and updates, so you can focus on what matters - your business.
AngularJS Development Process
Accelerate your mobile and web app development journey with our proficient AngularJS development services, featuring efficient communication and timely delivery.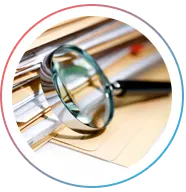 Exploration
We analyze your business needs and validate ideas, finding optimal solutions through thorough research, estimation, and requirement elicitation.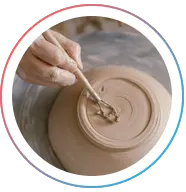 Creation
We want our clients to have a great experience when using the app. Thus, we work hard to create an easy-to-use and attractive interface. Our company plan the design, create a plan, and make a model to test before finishing the final product.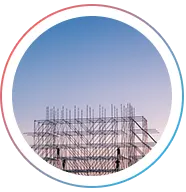 Construction
We turn your ideas into digital reality with our experienced software developers who build customized solutions using best coding practices and standards following the agile approach for continuous integration and delivery pipeline.


We Deliver Our Services For AngularJS Development Across
USA

Canada

UK

Germany

France

Singapore

Italy

Israel

Australia

Japan

Netherlands

Sweden

Switzerland

Norway
Partner With The Top
AngularJS Development Company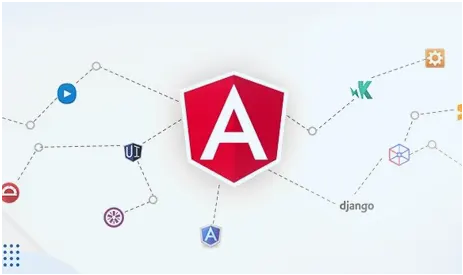 Aegis Softtech reigns as a top AngularJS development company in India, crafting bespoke, flexible, and secure AngularJS solutions that elevate businesses of any size and industry. Our certified AngularJS experts are always on the cutting edge of the latest technology, delivering top-notch solutions that exceed your wildest expectations and fit your budget like a glove.
16+ years of experience
100% client satisfaction
The best turnaround in the industry
Save up to 60% of the cost
Full-cycle Agile AngularJS solutions
We pride ourselves on building dynamic, reliable, and fast apps that create a unique brand identity and help businesses make a positive impact. And best of all, we offer cost-effective options for small businesses looking to invest in AngularJS development. Whether you're building user-friendly websites, software, mobile, or web apps, our dedicated team is passionate about driving innovation and creating feature-rich solutions that make your business soar. Do not settle for ordinary when you can have extraordinary with Aegis Softtech.
Why Choose Our
AngularJS Development Company India?
Outsource your projects to the most trusted AngularJS development company India, Aegis Softtech, and get expert services from the top talents with extensive experience creating outstanding web applications. Our unparalleled AngularJS development services to organizations worldwide have a proven success history.
Elite Squad Of Experts
Innovation Assurance Guaranteed
Achieve Your Goals With Our Results-Driven Method
Quality & Security You Can Trust
Fast & Clear Communication At Your Fingertips
Agile Framework For Agile Solutions
16+ Years Of Industry Leadership
International Standards For Quality Coding
Agile Methodology For Modern Solutions
Your Satisfaction Is Our Priority
No Billing Without Results Guarantee
Efficient Business Engagement Models For Optimal Results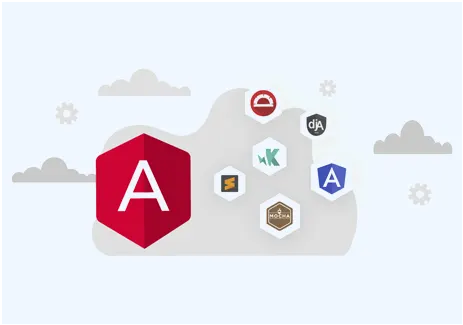 Frequently Asked Questions About AngularJS
AngularJS Services can benefit your business by improving customer satisfaction and increasing brand loyalty, leading to higher profitability. Additionally, AngularJS is an up-and-coming language that we will use widely in the future, and get started early on.
Consider their experience, expertise, and portfolio of past projects. Also, ensure they offer end-to-end services, including design, development, testing, and maintenance.
It should provide ongoing maintenance and support for your web or mobile application, including updates, security patches, and bug fixes. They should also have a dedicated team for technical support or assistance.
Various industries can benefit from AngularJS development solutions, including music, video streaming, service portals, custom widgets, learning platforms, and interactive dashboards.

Meta Description - In this article to describe all programming language - Java vs. JavaScript vs. Node.js, we can note that each has its own features, benefits, web API and many more.
Node.js is well-suited for a wide range of platforms and online activities, including commerce, sound, and video streaming, talking, playing, exploring, social networking, conferencing, timesheets, and much more. Node.js is also well-suited for mobile applications.
During the process of development and marketing, web development companies are responsible for carrying out a variety of tasks with the help of their expert team of developers, which is necessary for the successful completion of the project.