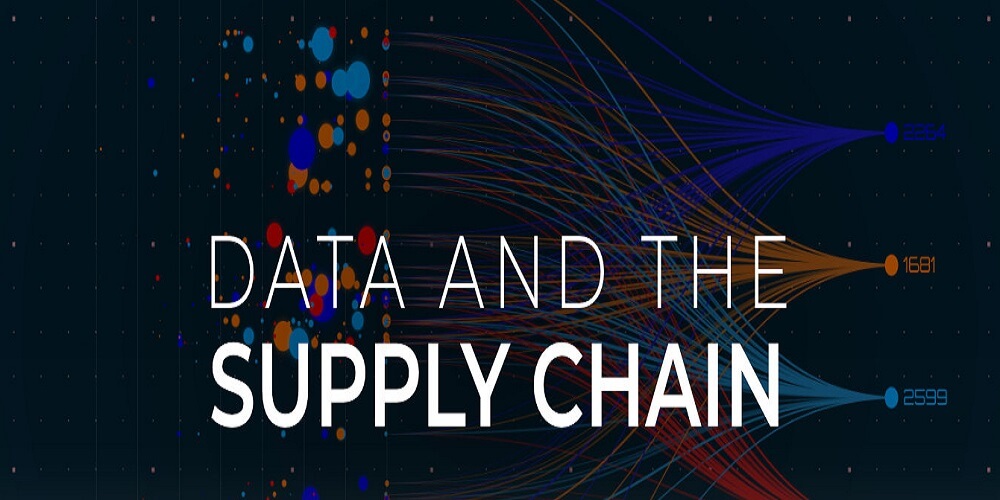 Over the last several years, an increasing number of multi-firms have made public commitments to collaborate only with those suppliers that uphold ethical and environmental requirements. Such multinational corporations often anticipate that their first-tier suppliers will conform to the aforementioned criteria, and they request that their first-tier suppliers, in turn, request conformity from their suppliers, who, preferably, would ask the same thing of their suppliers. And this goes on. We like to refer to it as the supply network, but the objective here is to set up a chain reaction of environmentally friendly business practices that operates in a seamless manner across the supply chain. The time has come to produce, gather, and manage data through embracing "intelligent" and "environmental" architecture, as well as new service delivery models and "visionary" technology like the data warehouse and Internet of Things with interconnected workplace management systems (IWMS).
The operations of today's supply chain management produce massive volumes of data daily, most of which are ignored by the vast majority of businesses. Experts believe that this data has enormous worth and might be put to good use in the training of BI tools as well as the provision of more sophisticated analytical insights. The reliability of analytics tools makes it possible that the data from SCM might end up being essential for boosting corporate efficiency.
Nevertheless, to facilitate the formation of intelligent decisions, BI tools need not only flexible access to corporate data but also efficient ways of storing and retrieving such data. Conventional data warehousing solutions may be enough to meet the ever-increasing demands placed on a company as a result of the sheer amount of data. To complete this goal, businesses need data warehousing systems that are amenable to the storage and analysis of significant amounts of data.
The new solutions have significantly enhanced levels of efficiency in both the planning and operational processes. This product comes with a variety of different characteristics. It makes it easier for teams to maintain control over their supply chain. This can be transported with no effort at all. It is possible to bring supply chain operations from the internet, and the information obtained from this may be helpful to the team, which consists of partners, workers, vendors, and suppliers. Additionally, one can modify it according to the particular requirements of the company. Another benefit is that it helps to cultivate fruitful relationships with vendors. It is beneficial to workers in improving their connection with partners and suppliers. The intimate connection that exists between partners and suppliers results in a significant increase in value.
Benefits of Real-Time and Access to their Data in an Environment
10 Percent Cost Reductions from Source to Pay
You will be able to increase your savings by being able to estimate, monitor, and measure real savings throughout the whole company. Additionally, you will always have an up-to-date perspective of costs and savings for sourcing and forecasting purposes.
Ensure you have a Complete Picture of your Supplier's Performance
An SAP Business Transformation Platform (BTP)-based portal and mobile application that lets buyers and suppliers examine their respective data in a holistic, linked, and easy interface that ensures increased visibility and communication may be used to achieve supplier 360-degree insights.
Increase on Contract Spend
Reduce the number of rough purchases that your team makes by moving more of you're spending onto contracts with set rates for services and moving more of your spending overall.
Reduce Data Input Mistakes
Enable regular transactions in the supply chain to limit the risk of human error, which is more likely to happen when processes are performed manually.
Enhance Effectiveness of the Process
Support multiple processes that are otherwise kept separate in vendor management using a centralized database that contains information on all existing supply chain processes and distributors. This will make it possible to automate all steps that are performed repeatedly, except those that require special attention.
Value that Data Warehousing can add to Supply Chain Management
When it comes to supply chain management, data warehousing is of the utmost significance since it gathers and keeps vital data about suppliers, supplies, shipments, and final items. It saves data records in a tabular format and integrates some different querying capabilities to make the process of collecting and retrieving data for ETL applications as easy as possible. The most important characteristics and advantages of data warehousing systems for efficient supply chain management are outlined in the following paragraphs.
Increased Productivity
When the operations of a logistics system, which comprise the acquisition of resources, distribution, and deliveries, are effectively formulated and managed, firms can more correctly estimate demand as well as respond to the needs of their customers. This makes it easier for a firm to adapt its operations in response to unforeseen market shifts, shifting industry trends, and other types of business upheaval.
Managers of supply chains who make investments in the accessibility of real-time data and the automation of supply chain operations are better equipped to minimize unneeded delays in the production and shipping procedures.
Cooperation
One of the hidden advantages of having a supply chain is that it helps to ensure excellent coordination across all of the many corporate entities involved in the process of delivering the finished product to the end consumers. When there is a breakdown in communication among the company and its distributors or suppliers, you are left in the dark about what is truly taking place. If, on the other hand, you throw up the doors and accept supply chain management systems, you will have access to enhanced communication that includes real-time statuses, reports, and quotations, in addition to predictions.
Enhances the Overall Software Performance
It is much simpler for a shipper to choose items, package them, ship them, and deliver them to consumers on time and in excellent shape when the shipper has a warehouse that is well-organized and efficient. This is accomplished on a digital front by the contemporary data warehousing solutions, which also make it possible for organizations to utilize their software solutions more effectively.
The use of data analytics has grown progressively more important for supply chain organizations, particularly those whose success depends on meeting the requirements of their customers. The vast majority of manufacturing organizations now utilize cutting-edge analytics methods to achieve more effective inventory, warehousing, sales, and customer relationship management (CRM) practices. However, they often fail to recognize the significance of data analytics in the management of supply chains.
Forecasting Supply Chain Demand
The predicting of future occurrences is one of the primary focuses of data analytics, and one of the most important aspects of data analytics in supply chain management is demand forecasting. It does this by using cutting-edge methods like predictive modeling, and data analysis to make exceptionally accurate projections about what will occur in the future. Logistics companies can precisely estimate demand for a certain commodity in the market thanks to such attributes, which are essential for activities throughout the supply chain to be smooth and without friction. At the same time, it helps businesses to forecast the future consequences of a business choice, which assists them in making more informed decisions.