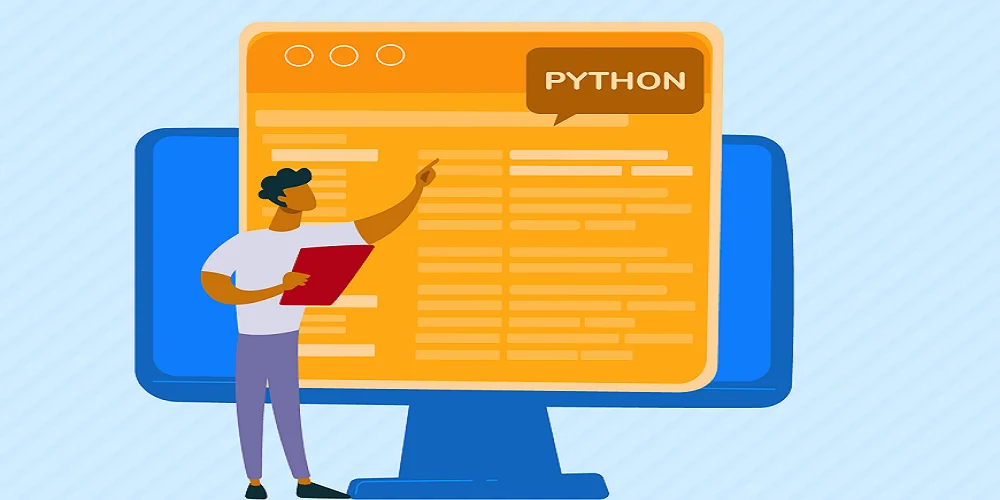 If you are wanting to utilize competent software engineers for your firm, you may want to think about searching in other countries. Many nations have populations of more than 220 million people, which means that they are home to a vast pool of competent and talented software engineers that can assist you in taking your company to the next level.
Nevertheless, if you are not acquainted with the nation's culture, language, or work ethic, hiring a Python developer from another country might be a challenging task. This is mainly a fact if the developer is located in a country other than your own. In this thorough guide, we will discuss the advantages of outsourcing and developers, provide suggestions on how to find and hire Python developers and provide pointers on how to handle a team that is located in a distant location. In the end, you will get a crystal-clear grasp of how to develop a talented team for your new business and how to maximize its potential.
What Skills Are Essential For Python Programmers To Have?
It is essential to any new business's development and long-term viability to put together a startup team that is both productive and successful. The first thing that has to be done is to Hire Python Developers who have a variety of skill sets and who are passionate about the overall objective of the organization. Try to find people to join your team who can offer fresh ideas, specialized knowledge, and extensive experience to the table. A website dedicated to resumes provides users with a forum in which they may draft and post CVs to improve their chances of finding employment.
It is very necessary to cultivate a culture of cooperation, in which everyone is made to feel appreciated and encouraged to contribute their ideas. It is important to promote open communication and openness within the team, as this will help to foster trust and cohesiveness among the members.
In addition, it is essential to offer continuing assistance and chances for professional growth to developers of the team. Create an atmosphere that encourages original thought and artistic expression, and encourages people to think freely and responsibly about the risks they are willing to take. Last but not least, keep in mind that putting up a productive team for a startup is an ongoing process that requires constant evaluation of performance, swift resolution of disagreements, and adaptation as required to achieve long-term success.
Research and studies from the software industry indicate that the size of the worldwide market for Python software development that is outsourced was evaluated at X billion dollars in the year 2021. This number is anticipated to reach Y billion dollars by the year 2025, which reflects a compound annual growth rate (CAGR) of Z%. Once you have picked applicants who are qualified for the position, you should be prepared to provide competitive remuneration packages that are in line with the norms of the local market while taking into account disparities in the cost of living.
Why Must You Outsource Python?
There are a lot of positive aspects associated with outsourcing Python software. While we cover those benefits, you may learn about practical techniques for obtaining a great outsourcing firm. Alternatively, you can continue reading below.
Benefits Of Outsourcing Python Development Project
1. Python development may be outsourced, which provides some advantages that are attractive to enterprises of all kinds. It is critical to the management of a successful project that you keep track of its schedule and make any necessary adjustments. It is essential to have a well-structured strategy from the very beginning to accomplish this goal. To begin, your project should be broken down into smaller, more manageable jobs, and each work should be given a reasonable timeframe. This will assist you in monitoring development and identifying any possible bottlenecks at an earlier stage.
2. Businesses that have the intention of outsourcing their Python programming will entrust the project to persons who are well-versed in the most popular Python development technologies in addition to current market tendencies.
3. These professionals will not only be responsible for the development of the software, but they will also ensure that the application does not have any flaws.
4. Outsourcing nations have quickly developed to be a center for technological expertise, with a population of highly qualified programmers that is expanding at an astounding rate. Their knowledge encompasses a vast array of technological areas, such as the creation of websites and mobile applications, as well as other areas, such as artificial intelligence. As a result of their work with well-known corporations and up-and-coming businesses all around the globe, a great number of Python developers have earned acclaim for their contributions to the technology sector. There are several convincing reasons in favor of your company's consideration of Python outsourcing as a business strategy.
5. The process of developing creative solutions sometimes requires the participation of several developers, which can be both an exciting and acceptable task due to the diversity of viewpoints and skill sets that are brought to the table. Communication must be very clear if there is to be any hope of productive collaboration amongst the numerous developers. Make sure that everyone is on the same page by using various communication and collaboration tools, including software for managing projects, version control systems, and online forums for exchanging information.
6. When a corporation outsources Python project work, it is indicating that it has outsourced its principal activity. Because these businesses will have fewer responsibilities, they will need less management, allowing them more time to focus on their other commercial tasks. It also leads to lower expenses associated with management.
7. The increased importance of innovations represents a change toward a future that values creativity, cooperation, and continual development, which will eventually shape a society that is driven by progress and the possibilities it presents.
Bottom Line
In conclusion, the great demand to hire Python developers may be linked to the platform independence of the language, its huge library of components, its robust security measures, its ability to scale, and an abundance of competent developers. Because of these reasons, Python is an excellent option for companies that want to maximize the potential of their software development projects and is suited for use in enterprise settings.