CRM Testing Services
CRM testing services are becoming popular. They help save time, money, and effort. Companies can use the test results to make changes in their marketing strategies. They can also improve customer service or gain a competitive advantage.
It also allows you to offer your clients an additional level of security by testing their systems before they go live. But that's not all. They can also help your company maintain a higher level of professionalism, which is essential when working with businesses that regularly deal with sensitive information.

TRUSTED BY
GLOBAL CLIENTS


















At Aegis Softtech, we help companies use customer relationship management software better. We offer a range of CRM testing services that can help you gain insights into how customers use your CRM software. This will allow you to improve the customer experience and increase sales while also reducing costs.
The Need for Our CRM Software Testing
CRM testing services are a necessary part of any CRM project. It ensures that the software works according to the business needs, which means you will get value for your investment.
We offer a range of CRM application testing services, including CRM manual testing and Dynamics CRM automated testing, to help you build the best possible customer experience. Our team of experts can help you determine how to best leverage your CRM system and make it work for your business.
Maximize User Experience at All Touchpoints
We know that every business is different and so are their requirements. That is why we offer our CRM testing services at affordable prices so that everyone can afford them easily. We have a team of experts who are well versed in the best practices of testing and they can test your website in multiple ways. Our CRM software testing team will test every page of your website or platform, including landing pages, product pages, checkout pages, etc. so that you can get the best understanding of your customers and increase the user experience across various touchpoints. We will make sure that you get quality results with the help of our CRM testing services.

Provide Better Service to Your Customers
By making sure that your CRM system is secure and functional, you can ensure that your team continues to use it for everyday customer-related operations and leverage it to the maximum.

Increase Overall Quality of Work
Our CRM testing services make it easier for you to identify errors and address them as soon as possible so that things don't get out of hand before they even start.

Identify Areas of Improvement
With Microsoft CRM testing, you can understand your customer expectations. You can use this information to enhance your existing features or add new ones to improve the user experience.
Why Invest in Microsoft CRM Testing?
Microsoft Dynamics CRM Solutions is one of the top CRM platforms in the world used by various tech giants and global enterprises. We provide Microsoft CRM testing solutions designed specifically to get the best out of this platform.
If you want to make sure your company's Dynamics CRM is set up properly and working as intended, we can create an assessment plan that will evaluate the effectiveness of your current system. This type of assessment helps businesses identify any problems with their current software setup or processes before they become major issues. The results will give you actionable insights into how you can improve your sales process and increase productivity within your company.
Visible Results from Our Dynamics CRM Automated Testing Solutions
Helps you to understand your competitors better so that you can devise strategies to beat them at their own game
Helps you understand why customers choose one brand over another
Find market opportunities and uncover weaknesses in competitors' business models that can be capitalized on by your company's strengths
Improve communication between your company and its customers
Improve brand loyalty and increases sales volume by attracting new customers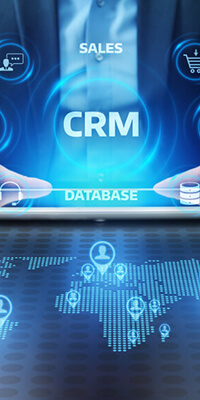 Our Approach to Dynamics CRM Testing
Test every aspect of your CRM system, including the user interface, workflow and even technical aspects like scalability and performance
Ensure all the bugs and issues found during the testing process are fixed before launch so that there is no downtime after launch
Carry out regression testing at every stage of development so that your system does not break down when new features are added, or existing ones are updated with new functionality
Developing various possible testing scenarios where problems may occur inside your software application/website
Dynamics CRM testing approach with background analysis customized to identify and solve your application's issues
Work with Our CRM Application Testing Company
For any business, customer retention and satisfaction are the most critical metrics. A company that keeps its customers happy will see a steady increase in sales, while one that fails to do this will suffer from a constant decline in revenue.
Customer relationship management (CRM) is a system used to manage all aspects of customer relationships. It helps businesses identify their customers, track their behavior, and provide better service. However, it can be difficult for businesses to get started with CRM as it requires a lot of effort. This is why we provide a full range of CRM testing services, from pure development to full-cycle testing for the entire life cycle of your project.
If you have an existing solution and want to improve it or if you are developing a new one and need an expert opinion, we can help. We have experience with all major CRM systems and technologies, including Dynamics 365, Salesforce, SugarCRM, Zoho, etc. We can help with CRM manual testing, Dynamics CRM automated testing and custom Dynamics CRM testing to make sure that your CRM is up-to-date and ready to function at its best.
CRM Functionality Testing
This is the most common type of testing and can be done by any tester familiar with CRM systems. This testing focuses on the core functionalities of the application, such as how easy it is to add products, create orders, add new customers, etc.
This type of testing aims to find out whether all the basic features are working correctly or not. It also helps you determine whether there are any issues, such as long forms and drop-down menus that make it hard for users to complete their tasks.
Validate Functional Capabilities

We test the functional capabilities of your product to make sure that everything works correctly according to your requirements. These tests include data entry, searches, reports and other essential features of your CRM system.

Custom Product-Market Fit

Our experts will run through each function with you beforehand to know exactly what they should be looking for while they're conducting tests. This enables us to test whether all the functionalities can be used per your requirements.

Ensure Seamless Integration

We also ensure that the application works properly with other applications, such as mail servers and databases. This is crucial for ensuring that your application does not crash or malfunction when integrated with other software programs.
We Deliver CRM Testing Services Across
USA

Canada

UK

Germany

France

Singapore

Italy

Israel

Australia

Japan

Netherlands

Sweden

Switzerland

Norway
CRM Security Testing
Security is an integral part of any application these days - especially when it comes to financial data like sensitive customer information like credit card numbers or bank accounts! Our security experts will conduct thorough tests on the entire CRM to make sure there are no loopholes.
Security testing ensures that no unauthorized individuals can access restricted data or perform unauthorized actions within the system.
Prevention First

Our security testing ensures that your CRM solution has strong security measures to protect your data from hackers, malware, and other malicious threats. We take all the preventative measures possible to leave no space for security leaks.

Regular Scanning

To ensure that your data is secure, we perform regular vulnerability scans on your CRM system. We also ensure compliance with industry standards such as HIPAA, PCI DSS, etc. You are protected on all sides.

Fix Vulnerabilities

Through CRM Security testing, we check for any vulnerabilities so we can fix them before they become an actual risk. We test how secure your application is by identifying potential vulnerabilities and fixing them before they cause any damage to your business or its data.
CRM Performance Testing
Performance testing aims to determine whether the system can handle peak load times and traffic volumes without crashing or slowing down significantly. This is especially important if your company relies heavily on its website or other online channels such as social media or email marketing campaigns.

Ensure Consistent Performance
Performance testing helps you determine how well your application performs under specific load conditions. This type of test ensures that your application or website does not fail when there's a huge number of users accessing it simultaneously.

Aim for Maximum Efficiency
We perform this test on multiple machines with different configurations so that you get an accurate report about how well your application performs under different usage scenarios. It helps us verify if the CRM performance meets the required level of efficiency at all times.

Identify Loopholes
We test how your application performs under different conditions - such as different browsers and devices, different locations and network speeds - so that you can identify any issues with performance and make improvements before they become an issue for your customers.
CRM Usability Testing
This is an evaluation method that focuses on the ease of use of the application by examining features from the users' perspective. It's an essential part of user experience testing as it helps determine how easy or difficult it is for users to interact with each feature or part of an application.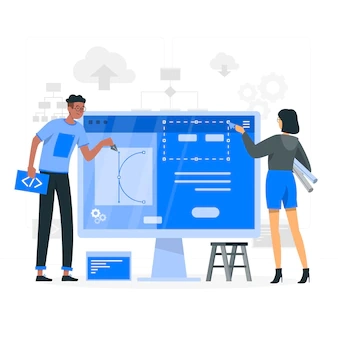 Test User Experience
We use usability testing to check how easy it is for end-users to use the system effectively without any complications or confusion during their interaction with it.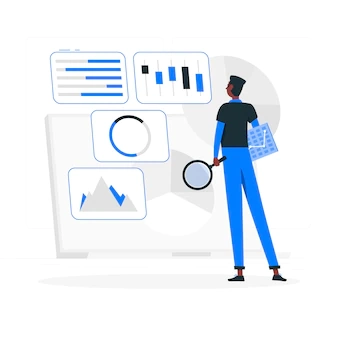 Micro-Analyze User Journey
We test how easy it is for customers to navigate your website or app, find information and complete tasks. It helps determine if your system meets the requirements outlined by the business owners/stakeholders.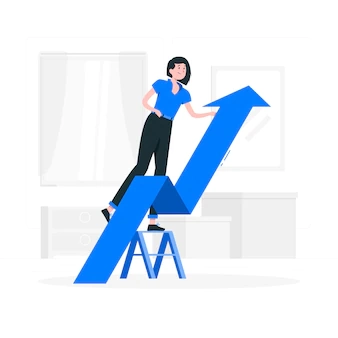 Find Scope for Improvement
Usability testing also helps you understand how your customers feel about the overall experience they have when using your product or service. And find areas to improve the overall user experience - be it in the design, features, etc.
CRM Regression Testing
Regression testing ensures that changes made in a software application do not affect existing functionality. It helps ensure that changes made to an application do not cause new problems in existing code.
Regression testing is very important if you have already released your application or website and want to make sure that it stays working as expected. We offer both manual and automated CRM regression testing services.
Tests after Each Update
We conduct regression testing to ensure that nothing has broken during updates to your application or integration with other systems. It's vital that your regression tests are run after every change to ensure that nothing breaks with each update.

Manual CRM Regression Testing
This type of CRM manual testing relies on human testers who manually check if the application is working properly or not. Our CRM application testing team, with over a decade of experience, runs through each test case and checks whether it passes or fails.

Automated CRM Regression Testing
Regression testing often involves running automated scripts on various browsers and devices to ensure that no bugs were introduced during the development process. We also check all functionalities before releasing them into the production environment.

Want to connect with our CRM software testing team? Contact now to get on a free consultation call with one of our experts.