Manufacturing CRM Integrations
The manufacturing industry is a complex one. Depending on your business, it can include everything from raw materials to finished products to the people who work in your facility. It's no surprise that a single manufacturer can have many different systems and platforms at play at any given time, creating an environment where data is siloed and difficult to access.
This is where integrated CRM software comes in. By integrating your manufacturing CRM with other platforms, you can create a seamless experience for your customers and employees so that every system works together instead of against each other. At Aegis Softtech, we offer Microsoft Dynamics CRM Services customized to bring the best out of your organization. We analyze your current operations to devise various integrations so that employees can use one platform instead of multiple ones.
Contact us today to book a manufacturing CRM consulting session.

TRUSTED BY
GLOBAL CLIENTS


















Driving Your Operational Excellence with CRM Integrations
The manufacturing industry has undergone significant technological advancements in recent years, which has led to increased automation and efficiency. However, there are still some areas where technology can be improved to enhance an organization's productivity and profitability. Manufacturing CRM integrations are one such area where technology can be used to improve your business's efficiency and overall performance-thereby helping you achieve operational excellence.
Our Manufacturing CRM Solutions
We offer various manufacturing CRM integrations to help you manage your business better. Whether you're looking for an integration with your existing software or want us to build one for you, our team will work with you to ensure it's exactly what you need. We offer the following manufacturing CRM solutions:

Process Automation
We can integrate with your current automation software or connect directly with the devices. This enables our customers to streamline their processes and get real-time data on inventory levels, production rates, etc.

Business Intelligence
Our cloud-based platform integrates with third-party business intelligence solutions, allowing customers to access data from multiple sources in one place.

Data Collection & Real-Time Processing
We offer solutions for collecting data from several sources and other manufacturing equipment. These solutions can then be integrated into our platform for reporting purposes or used independently for real-time control over production processes.
CRM Integrations That Solve Frequent Obstacles in Manufacturing
Manufacturing CRM services allow you to add to your existing sales pipeline and track all of your opportunities as they progress from quote to quote to order. You can also integrate your manufacturing with the CRM for sales reps, managers, operations teams, and the supply chain team. This will allow them to see what is being worked on and when orders will be completed. It also allows them to see when there may be delays or problems so they can reach out and help resolve those issues before they become more severe problems.
If you've worked in manufacturing, you know it can be a headache to manage. You must keep track of your inventory, employees, projects and more. If you have an ERP system without integration with CRM, then the work is even harder. That's where we come in. We provide integrations between all your systems so they can talk to each other and make your life easier. We facilitate various integrations like: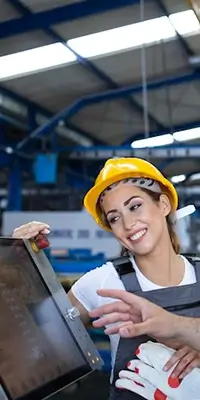 When Do You Require Manufacturing CRM Integrations?
You need to automate your sales process and manage leads, prospects, contacts and opportunities in one place.
You want to reduce the time it takes for your sales team to close deals.
You need to be able to communicate with your customers using multiple channels (phone calls, email, and social media).
You want to improve communication between different departments (sales, marketing, and customer support).
You want to manage your inventory more effectively and cut down on cost wastage.
How Can Our Manufacturing CRM Services Help Solve Your Barriers?
Manufacturing CRM integrated with ERP
Manufacturing CRM integrated with CMMS
Manufacturing CRM integrated with Vendor Management Software
Manufacturing CRM integrated with Inventory Management Software
Manufacturing CRM integrated with Accounting Software
Manufacturing CRM integrated with Process Management Software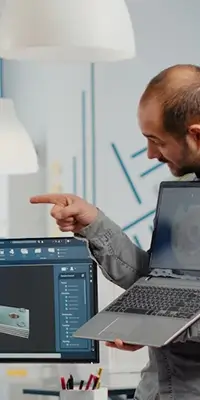 Get the Most of Our CRM Integrations
CRM is a system that allows you to manage your contacts and leads in a business. But it does not stop at just managing the data, it also helps get a better understanding of your customers, what they need and how you can help them.
But CRM integration is not limited to just customer relationship management. There are many other areas where it could be used. Let's have a look at some.
Manufacturing CRM + ERP
Manufacturers are no longer stuck with a single ERP system or CRM solution. With the right integration, manufacturers can access the data they need to make better decisions faster.
If your business is looking to optimize your manufacturing processes, you may be considering integrating your ERP and CRM systems. Our integrations can help you improve communications between departments, streamline operations and gain insights into customer preferences and behaviors. By integrating manufacturing CRM with ERP software, companies can achieve three key benefits:
Manage Orders Easily

If you're using an ERP system for order management, integrating your manufacturing CRM will help you automate this process even further. You'll be able to see what products need to be produced and when, as well as create orders based on customer demand. The result is a streamlined process that saves both time and money for your business.

Streamline Your Accounts

ERP systems are often used by larger businesses with multiple locations or warehouses across the country or even worldwide. Integrating your manufacturing CRM with these accounts will make sure that no customer gets lost in the shuffle during busy times when there are more orders than usual coming in at once.

Automated Workflows

With our manufacturing CRM solutions, employees can see what items need to be shipped, where they're located within the facility and what needs to happen next so the order can be sent off on schedule. This reduces errors and makes sure products are delivered on time every time.
We Deliver Manufacturing CRM Services Across
USA

Canada

UK

Germany

France

Singapore

Italy

Israel

Australia

Japan

Netherlands

Sweden

Switzerland

Norway
Manufacturing CRM + Inventory Software
Inventory management is crucial for any business as it directly impacts the profitability of your organization. You need an efficient inventory management system integrated with CRM to help you track all items sold or bought, their current status and their location, among other things. This will help you reduce wastage as well as increase profitability by enabling you to increase sales without having excess stock lying around in your warehouse or storeroom. Our manufacturing CRM consulting solutions help organizations extract the best of both and avoid unnecessary errors that affect productivity.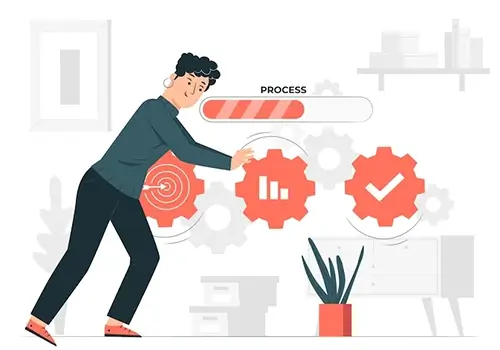 Reduce Time for Processing Orders
It takes less time for order processing because the inventory management software stores all the required details in an organized manner, making it easy for you to access the information whenever needed. Also, with this integration, you can automate most order processing requests to cut down the delivery time.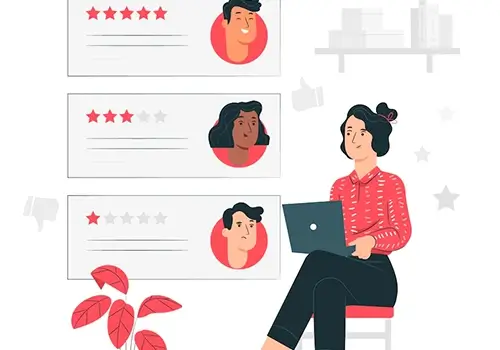 Improve Customer Satisfaction
With proper inventory management software integrated with CRM, you can keep track of every order made by your customers and know how many orders are pending or how many orders have been received from them so that you can deliver them on time without any delay. This way, you can easily build trust among your customers and they will always prefer your products over others available in the market.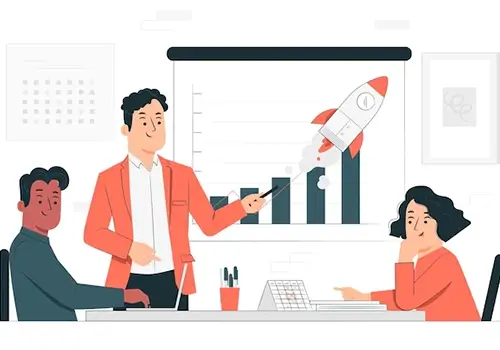 Forecast Demands
We devise a single view of customers along with inventory and orders so that you can determine which products are most popular at any given time and how much inventory is available for them. If too many people want the same product at once, you'll know how much more stock needs to be produced before it sells again.
Manufacturing CRM + Vendor Management Software
Having all your vendors in one place is a great way to save time and money. Using a Manufacturing CRM with vendor management software allows you to streamline your vendor management process and take advantage of the following benefits:

Improved Visibility into Your Supply Chain
Integrating your systems allows you to see the entire picture of your production process and where bottlenecks may occur. You can also see when there are problems with a particular supplier, which helps you solve them quickly before they become a major issue.

Easier Vendor Management
Integrating your systems will help you manage vendors more efficiently by eliminating double data entry and making it easier to spot trends in purchasing behavior across multiple vendors over time. This will also allow you to see which vendors are providing better service than others so that you can reward those who provide excellent products and services at competitive prices.

Faster Turnaround Times
We set up automated tracking to ensure you don't have to wait for manual updates from vendors before making decisions about them. Instead, you can quickly access key information whenever it becomes available and send automatic updates or follow-ups without manually checking and reminding.
Manufacturing CRM + Accounting Software
When it comes to manufacturing companies, it's hard to separate accounting from sales and marketing. In fact, most of the time, these three functions are very closely tied together. This is because a manufacturing company's financial goals are often closely aligned with its sales goals. This is exactly why you must integrate your CRM with your accounting software. Our manufacturing CRM services help you through the complete process of integration as well as customizing it for your key metrics.
Quick Invoicing
Quick invoicing is the most important benefit of integrating your manufacturing CRM with accounting software. We create solutions to leverage real-time data to generate invoices on the spot, so your customers will never have to wait for their payments. You'll also save much time on unfulfilled invoices with automated follow-ups.

Manage Sales Orders
Integrating your manufacturing CRM with accounting software also helps you manage sales orders easily and efficiently. With our integration solutions, you can create new orders directly from the platform. Even if there are any issues with their order, like non-delivery or an error in the amount charged, you can address them immediately.

Easy Decision Making
An advantage of integrating manufacturing CRM and accounting software is that it allows you to centralize all of your accounting data into one system. You will be able to see all your critical operational costs and expenditure with customer information in one place, making it easier to make decisions based on real data rather than assumptions.

Manufacturing CRM + Process Management Software
Process management software is an integrated solution that offers complete visibility into all aspects of manufacturing operations. It helps track and monitor every aspect of the production process, from raw materials to the final product. When coupled with CRM, it provides a single interface to handle customer-related activities like sales, marketing, service, support and HR management with plant operations.
Improved Coordination between Departments
The integrated nature of this solution allows cross-departmental collaboration for better decision-making across functions like engineering, production planning, quality control, etc. This helps you achieve higher levels of efficiency as well as productivity in your operations by eliminating bottlenecks at various points in your production cycle.
Educate the Sales Department
With all of your essential plant operation details in one place, it's much easier for the sales team to access everything they need. This saves time overall so that staff members have more time available to close leads backed by technical information.
Keeping the Customers Updated
We integrate your process management software with manufacturing CRM software to enable you to track performance metrics and provide real-time updates on the progress of each task. This ensures that employees are aware of their progress and can check their status instantly. This helps eliminate bottlenecks in the production line and keep the customers informed.
Contact one of our manufacturing CRM consulting experts today to discuss your integration options.