Retail CRM Software Services
Retail CRM software is an effective way to control your Client's requirements. Whether you are a small business owner or a large corporation, it is essential to have an efficient system in place to retain and attract the latest customers.
Aegis Softtech provides retail CRM software services to assist you reach this goal. Our team has extensive skill developing retail CRM software solutions for small and large enterprises. We provide customized solutions based on your unique requirements, which will assist you gain a competitive advantage over the competition.
Reach out to our team to know more about our retail CRM software consultation solutions.

TRUSTED BY
GLOBAL CLIENTS


















Keep Your Customers Coming Back with Our Retail CRM Software Solutions
Our retail CRM software consultation team has helped clients across various industries create highly functional and user-friendly retail CRM systems. We take pride in our ability to provide customized solutions at an affordable cost while maintaining high-quality standards throughout the development process.

Improved Customer Satisfaction
Our solutions can route all customer interactivity and provide vision into your customers' needs. This helps you provide better service to your clients, ultimately increasing their satisfaction levels.

Solutions created to Handle Bottlenecks
Retail CRM software can assist you to recognize any problems or issues your customers may be facing while shopping in your store. It also agrees you provide solutions for these problems, which will improve their overall shopping experience.

Personalization at Its Best
We integrate multiple databases into one system for better analysis from various sources like online shopping carts, websites, email marketing, etc. It enables you to provide personalized offers based on customer preferences.
Boost Your Retail Business with Our Custom CRM Software Development
Our experienced professionals will help you attain your business goals through our customized retail management software solutions.
We are intentional about crafting the right solution to help you fulfill your business goals. We work closely with our clients to understand their needs and requirements so that we can create an efficient solution that meets all requirements.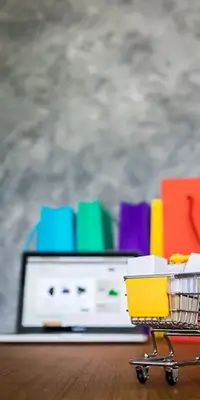 How Can a Retail CRM Make a Difference to Your Business?
It saves you time by self-acting tedious activities so your employees can target on helping customers instead of filling out forms.
By gathering data about your clients, you can forecast their requirements, provide the products that suit them, and even create recommendations based on their earlier buys.
Microsoft crm development make it simple to rapidly observe data about a customer, which can save you time when contributing superb customer service or even giving commands around town.
Who Can We Help with CRM Development Solutions?
You can use it for both on-premise and cloud deployment and can also be integrated with ERP, POS, or WMS. Here are a few industries from which our retail customers are from:
Independent Fashion Retailers
FMCG Retailers
Supermarkets
E-Commerce Stores
Online Marketplaces
Food Service Providers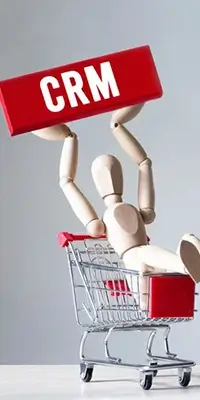 Manage Everything from Customers to Supply Chain
This can help boost sales opportunities, help your revenue potential through the latest path and efficient day-to-day activity and save time.
360-Degree Customer View

Whether you control product categorization, sequence, customer contacts, directory, or shipping, we can help. Our excellent and dynamic built features can assist develop custom profiles of your target audience for better decisions.

Accurate Data to Back Your Decisions

Our powerful analytics tools offer instant access to critical information so that you can make timely decisions based on accurate data rather than assumptions or guesswork.

Integrate with Supply Chain

Our integrated warehouse management system (WMS) module and inventory management system helps you support all point of your warehouse operations. From receiving goods at the dock to sending them to clients globally.
We Deliver Retail Services Across
USA

Canada

UK

Germany

France

Singapore

Italy

Israel

Australia

Japan

Netherlands

Sweden

Switzerland

Norway
Identify, Target & Convert Your Audience
With so much going on, it can be hard to track what works and what doesn't. That's where our retail CRM solutions come in. We help you keep up your marketing activity and track how they impact sales.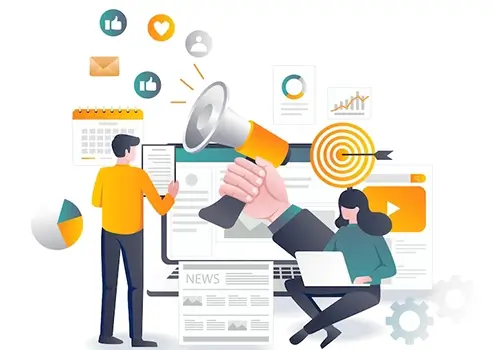 All Marketing Ops in One Platform
You can even use it to forecast how various strategies will work in various markets, so you know entirely how to spend your budget.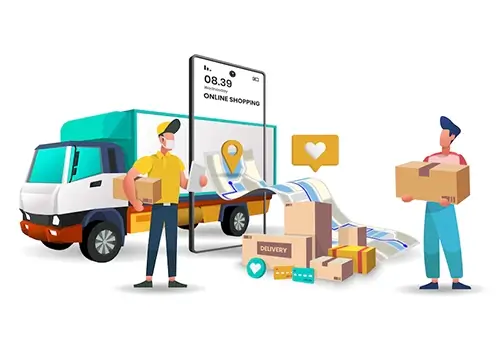 Deliver What Your Customers Want
You can also boost customer repeat purchases and develop brand loyalty by better targeting your sales efforts with advanced features that outfitter marketing operations, such as email campaigns and social posts that sound to your audience.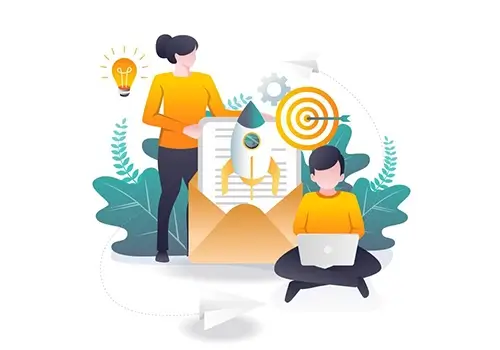 Intelligent Tools to Maximize Conversions
With our useful and easy-to-use sales tools, you can simply support your advanced campaigns in real time. You'll be able to set your marketing in minutes so you can target running your enterprise instead of spending time on non-capital.
Give a Memorable Experience That Stays with Your Customers
The retail sector is regularly evolving and moving with the times. As an outcome, customer expectations and appeal are also constantly evolving. The current retail environment requires retailers to adapt quickly to these changes to meet consumers' demands.
Our retail CRM solutions are deployed to help you drive more sales, grow revenue and increase customer loyalty. We build intelligent, analytical tools to boost your communications, give better service and develop stronger relationships with your clients over time.

Streamlined Customer Experience
Our retail CRM software services qualify you to supply a logical experience for clients as they move through your business procedure. For example, our retail point of sale software provides merchants to build tailored visitor experiences that engage customers at the moment and encourage them to buy additional products or services.

Manage All Your Contacts
With our retail CRM device, we create it simple for you to manage customer relationships by generating reports on the information that matters most to you: sales channel, leads and opportunities, customer satisfaction rescores, holding numbers and more.

Automate Customer Touch point Interactions
Our retail CRM software can assist you to automate marketing processes. For sample, if someone signs up for something like your newsletter or free app download, we can set an automated email to go out. You can further build such complex automation personalized on your client profiles to improve conversions.
Establish a Cross-Channel Selling Strategy
Retail CRM lets you manage all your activities from several channels in someplace so that you can simply track their advance through the sales funnel. It also allows you to not manually part your contacts by various stages of the funnel so that you can target certain parts for individual campaigns or provides.
Synchronize Data in Central Place
It is crucial to have a centralized system for tracking client information and connections so that it's understand the impact of sales campaigns.

Minimize Manual Sales Management
Which means they'll be able to reply to questions, discover what their customers need, and give personalized service.

Track & Increase Sales Process
This allows you to see how each channel contributes to overall sales growth or decline over time so that resources can be shifted accordingly when necessary.

Refine, Improve & Automate Internal Processes
Our custom retail CRM development can help you boost revenue by offering valuable insights into your customer base so that you can better meet their requirements.
Boost the Way Your Employees Work with All
The software also creates it simple for employees in different departments within your firm (such as marketing or operations) to collaborate on projects together without having access control issues interfere with productivity levels anymore either!
Build an Automated Workflow
Retail CRM software gives a single centralized platform for supporting customers, systems and inventory. It helps you automate tedious activities and boost efficiency. This enables your employees to target more on core tasks rather than administrative work.
Simplify Order Fulfilment
Our retail CRM software solutions enable you to procedure sequence in real-time without any manual intervention needed. Employees can manage reports onwards with automatically generated emails, chat messages and push notifications sent during order cleaning or other events like the latest client signups or product renewal.
Want to know more about how we can help you? Schedule a free retail CRM software consultation session today.