Automate Marketing Activities & Boost Your ROI
Partner with us for Microsoft Dynamics 365 Marketing Services
Microsoft Dynamics 365 Marketing helps businesses to orchestrate their marketing and sales data and activities. Empower the sales and marketing teams to work cohesively to boost lead generation and conversion. Offer better customer experiences using the insights generated by D365.

TRUSTED BY
GLOBAL CLIENTS


















Aegis Softtech, a leading Microsoft Dynamics 365 Marketing company enables companies to create intelligent and more effective business decisions, backed by the power of data by leveraging D365. Various teams of the organization can offer remarkable customer experience, using the consistent customer data, marketing information, and another pieces of information.
Microsoft Dynamics 365 Marketing Solutions to Transform Your Business
D365 Marketing offers a centralized and consistent view of the customer data. It contains several useful marketing automation features that empower the marketing experts of an organization to amplify the results of their marketing campaigns. Marketing professionals can design personalized marketing campaigns for the targeted users. There is a lot that you can do with Dynamics 365 Marketing.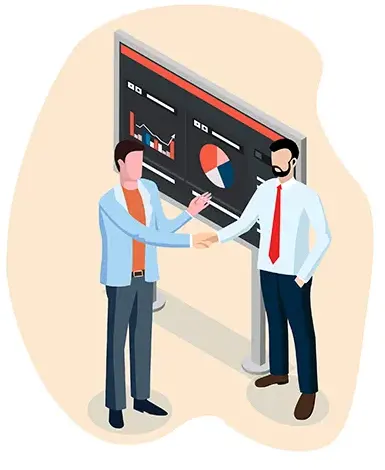 Create powerful multi-channel campaigns.
Design attractive personalized emailers.
Offer personalized experience to your customers using AI and analytics.
Manage and convert leads with ease.
Flawlessly manage your marketing and sales events.
Review customer journeys.
Use marketing insights to create better marketing campaigns and strategies.
Experts at Aegis Softtech offer latest Microsoft Dynamics 365 Marketing consulting services to companies around the globe. We can help you make the most of this fantastic marketing tool.
We Deliver Dynamics 365 Marketing Functional Consultant Services Across
USA

Canada

UK

Germany

France

Singapore

Italy

Israel

Australia

Japan

Netherlands

Sweden

Switzerland

Norway
Perks of Choosing Us for Microsoft Dynamics 365 Marketing Services
Build Smart Dynamics 365 Marketing Implementation Strategies

We are all set to hear your ideas and expectations. We understand your vision. And, based on our understanding and analysis, we curate smart D365 implementation plans for your business. Our experts leave no stone unturned to make D365 most beneficial for your organization.

We can Customize Microsoft Dynamics 365 Marketing Services

Aegis Softtech offers personalized consulting services to businesses in various sectors. Our experts can customize D365 for you, as per your specific business requirements. We make sure that you get maximum return on your investment in our consulting services.

We can Implement and Maintain Microsoft Dynamics 365 Marketing

Our team offers all-inclusive D365 services, starting from understanding and creating strategies to implementing D365 and maintaining it for your business. Let us take care of the smooth functioning of D365, while you can invest your time in capitalizing on the benefits that D365 offers.
Microsoft Dynamics 365 Marketing is a powerful marketing Dynamics CRM Solutions that is brimmed with smart features to engage customers, nurtures and convert leads, store customer data, create personalized messages and much more.
Leverage the expertise of Aegis Softtech's D365 professionals to improve the effectiveness of your marketing campaigns. Contact us to know more about Microsoft Dynamics 365 Marketing consulting.

With the fast-paced nature of modern organizations, firms seek methods to integrate (CRM) and enterprise resource planning (ERP) operations into a comprehensive, successful marketing management system.
Alternatively known as (SRM), social CRM is a kind of client association administration and engagement that is facilitated by contact with clients via social interacting websites like Instagram and Facebook.
The virtual age is still in a constant state of change, undergoing constant evolution and change. Every sector has taken use of this ability to develop and change with the times to provide the highest customers satisfaction while simplifying operations.