CRM Implementation Services
Let's Make CRM Work for You
Customer relationship management (CRM) is an effective way to manage relationships between customers and businesses. It helps organizations stay in touch with customers, understand their needs, and meet their expectations.
CRM implementation services involve setting up the system for a business. Whether it is a simple CRM or a complex system, we help you achieve your goals by providing solutions fit for purpose and scalable as your business grows.

TRUSTED BY
GLOBAL CLIENTS


















Our Approach to CRM Implementation Solutions
We can help you decide on the best type of CRM system that suits your needs, as well as the different types of software available and how they can be integrated with other applications such as Accounting Software and Email Marketing Software.
Once you have decided which system is right for your business, we will work with you to develop an implementation plan. This plan will include all the necessary steps required by you or by us to ensure that the implementation runs smoothly and efficiently.
With our CRM implementation solutions, you can rest assured that you will get the best possible results from your new software. There are several reasons why you should consider working with our CRM implementation consulting team:

Identify Pain Points
CRM implementation is a complex process and requires thorough planning and careful execution. So before starting your project, experts from our CRM implementation company will spend time with your team to understand your business processes, goals and vision for the future. This will help us identify the key areas where our expertise can make a difference to your organization.

Plan Carefully
Once we've identified your needs, we'll plan our approach carefully. Our CRM implementation consultant will map out every step of our work so that there's no room for error or confusion at any point during the project. We'll also provide regular updates on progress at every stage of implementation so that you know exactly what's going on at all times.

Execute Smoothly
Our team has helped hundreds of businesses across the globe make their CRM implementation a success and we can do it for you too. We follow an agile methodology for all our projects — this means that we deliver results quickly but iteratively (in small chunks). This allows us to continuously improve our processes while ensuring they're always aligned with your requirements.
Ensure Successful CRM Implementation with Our Services
At our CRM Implementation Company, we provide a wide range of services to help customers get the most out of their new software. Our team is made up of highly-trained, certified professionals who are experts in their field. We have the expertise to help you achieve your business goals and rediscover critical insights that can add value to your marketing, operations and finances.
Our CRM implementation services are designed to help you get the most out of your CRM platform. With a complete understanding of your business and industry, our team can work with you to create a custom solution that works for you.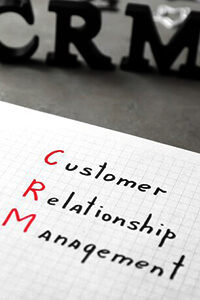 How Can Our CRM Implementation Company Help?
Helping you choose the right software for your business
Analyzing existing systems to see how they can be integrated with new technologies
Designing an implementation plan that suits your business needs
Updating any current processes to work with the new software
Training your team in how to use their new CRM software
How Do Our Micro-Level Customizations Benefit You?
Reviewing your current CRM technology to determine if it's meeting your needs
Creating sales campaigns and workflows
Integrating customer data across multiple systems
Performing an end-to-end analysis to integrate with existing systems and processes, such as email marketing automation, social media marketing automation and e-commerce platforms
Providing complete seamless workflow operations by bringing your team, data and technology together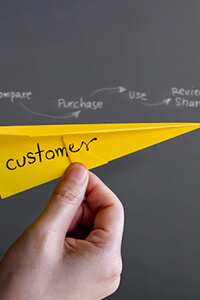 Improving Your Business through Sales, Marketing & Customer Service
CRM systems are not a new technology, but they constantly evolve to meet customer needs in today's market. We have a team of CRM implementation experts who can walk you through the entire process of setting up your CRM and training your team on how to use it. We'll also show you how to get the most out of our software so that it really works for you.
If you are considering CRM implementation consulting solutions, here are some things you can expect.
Boost Your Marketing Performance
At the heart of every good marketing strategy is a comprehensive understanding of your customers. Using a CRM to track these details allows you to create a complete picture of each person on your list so you can target them with customized messages based on their interests and needs.
We can help you set up an effective CRM Customization strategy for using your new system and then make sure that strategy is implemented flawlessly in CRM.

Seamless Marketing Plan
We'll help you get the most out of your CRM by creating a comprehensive marketing plan with measurable goals. We'll identify your top sources of leads and how they can be improved. And we'll target the right prospects at the right time so that you can follow up with them and convert them into customers.

Converting Your Top Sources
After we've created your plan, we'll identify your top sources of leads so that you know where to focus your attention and resources. We'll also look at how these sources can be improved to generate more qualified leads for your business.

Targeting the Right Prospects at the Right Time
Once we have a clear picture of where leads come from and how they perform, we'll use that information to identify areas where we can improve results — whether it's through segmentation or targeting specific groups of prospects. We'll also recommend how to best leverage these sources moving forward to maximize performance.
We Deliver CRM Implementation Services Across
USA

Canada

UK

Germany

France

Singapore

Italy

Israel

Australia

Japan

Netherlands

Sweden

Switzerland

Norway
Make Your Sales Efforts More Effective
If you're like most businesses, your sales team is your engine. They are the people who get new customers and drive growth. And while they deserve every bit of credit they receive, it's important to remember that they can only do so much.
It's not just about having great people - it's also about having a system in place to help them be successful. That's why we recommend a CRM implementation service for companies looking for sales acceleration. A good CRM implementation will improve efficiency and accuracy, leading to better results for everyone involved.
Optimize Lead Generation

Lead generation is the first step in the marketing process to nurture leads to become customers. We can create systems to integrate with email campaigns that target specific interests and needs or through content marketing strategies that provide helpful information about your products or services.

Create Sales Pipeline

Our CRM implementation consultant will help you cover everything from refining your target market and improving your content strategy to using email marketing automation software and building out drip campaigns. We build automated pipelines that make it easy for your marketing specialists to view and work with data.

Design Customer-Specific Journeys

Once you've optimized your lead generation efforts, it's time to start turning those leads into customers through personalized customer experiences (CX). This could be as simple as adding social media buttons on a web page or as complex as creating a personalized web experience for each visitor based on their history with your brand.
Our CRM Implementation Services
A CRM system is a central repository for information about your prospects and customers, including contact information, demographic data, purchase history, etc.
CRM implementation is the single biggest investment you can make in your business. But it's not just about buying the software and installing it on your servers. It's about making sure you get the most out of it. To do that, you need a CRM partner who understands your business and its goals. This is where our CRM implementation company comes in.
CRM Implementation Consulting
We help you plan the right strategy, design and build your CRM application and train your employees on how to use it. Further, our CRM implementation consultant will take care of managing your CRM application on an ongoing basis so that you don't have to worry about updates or upgrades.
CRM Systems Integration
Our CRM team works closely with our clients to ensure that all implementation aspects are completed on time and within budget. We integrate your new CRM software with your existing business applications. This helps you get maximum value from your investment in CRM by avoiding data duplication and inconsistencies.
Data Migration
We help you move all of your customer data from legacy systems into your new CRM software without any lag or disturbance to your ongoing operations. This ensures that all customer information is up-to-date, accurate and consistent across all channels.
Why Work with Our CRM Implementation Company?
Our CRM Implementation process is designed to take you from the planning stages to the final implementation.
We Are the Experts
You don't need to worry about knowing how to use the software. Our CRM implementation consultant will be able to assist you and your workers to use the CRM to its fullest potential.
We Know What Works
Our team has been helping businesses with their CRM systems for years. We know what works and what doesn't, so we can make sure that your new system is as helpful as possible.
We Have Experience with All Types of Businesses
We have worked with both large and small companies over the years. No matter what kind of company you run or what industry you work in, our CRM implementation company can help you get started with your new software quickly and easily.