Last year December, Microsoft announced the general availability of Power BI Direct Query for Microsoft Dataverse or Dynamics 365 Customer Engagement apps. Now with TDS – tabular data stream and Power BI Direct Query, Power BI users have more options to connect to Dynamics 365 environments.
The benefits include the better discovery of the Power BI Dataset model, support for real-time information, support for the security model of Dynamics 365 apps, and the flattened structure of complex data types like lookups and option sets.
To get started with TDS for Dynamics 365
Login to Power Platform Admin Center, select the Environment and navigate to Settings > Features, and enable Power BI Embedded content and TDS endpoint as shown below.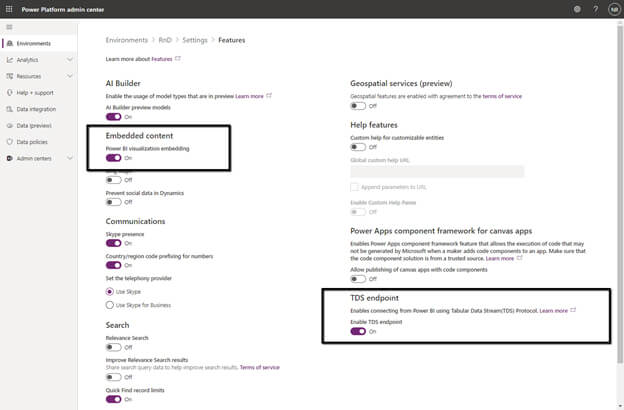 Open the Power BI Desktop and login with the user whom you would like to access the data.
Download it from the following location https://powerbi.microsoft.com/en-us/desktop/

For the Get Data option select SQL Server database
Provide CRM development company and CRM URL in the server and DirectQuery as the connectivity mode.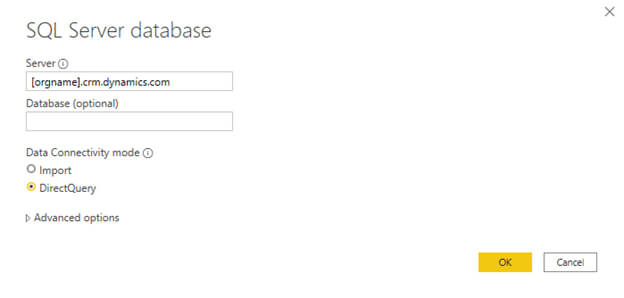 Select Opportunity as the table for the report and click on Load.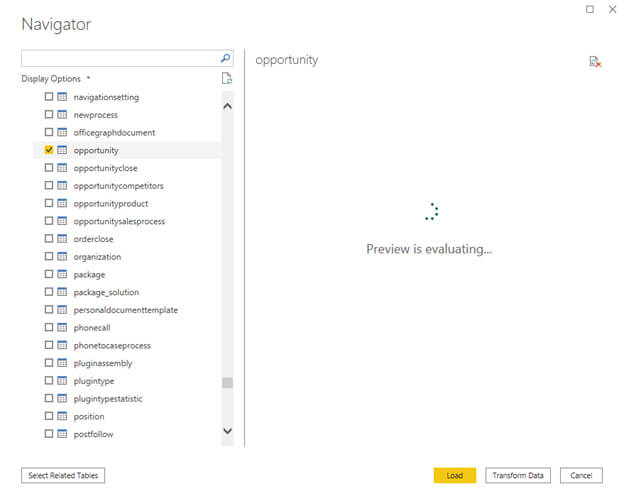 This loads the Opportunity fields for us to use in the Power BI report.
Your BI report makes all the difference
When it is prepared with direct query on Dynamics 365. Are you ready to empower your organization with this power with our guidance?
Drag the stacked column chart.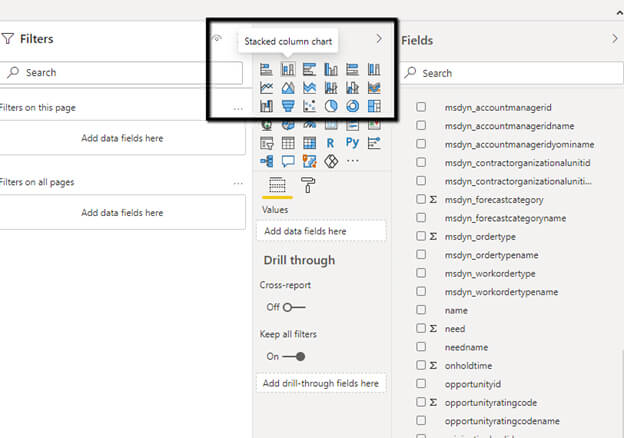 Specify Axis and Values fields.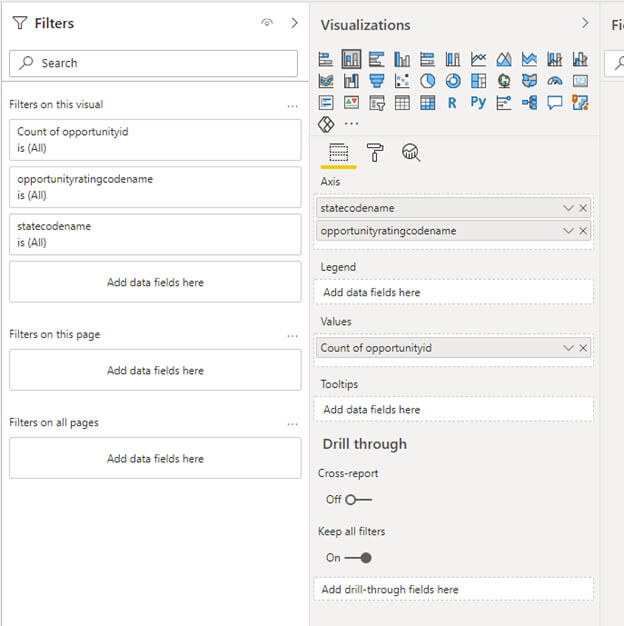 This is how the report will look like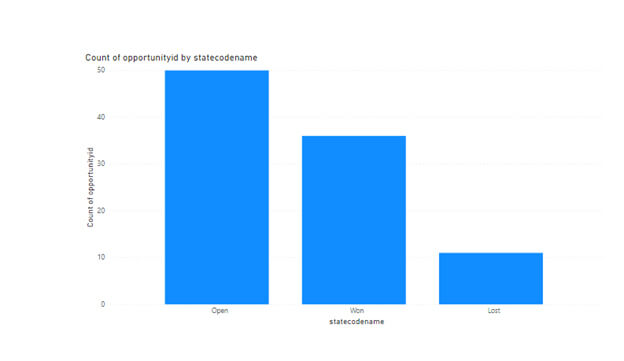 Save and Post the description to Power BI Service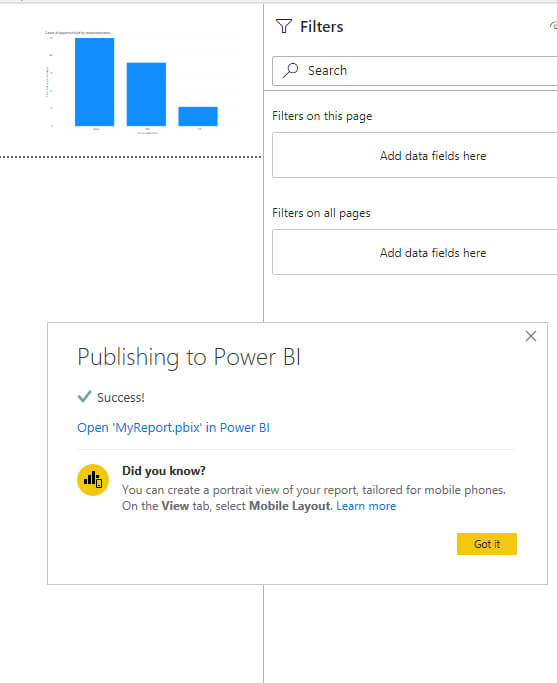 Within Power BI Services, update the credentials details of the Dataset.
Specify the Authentication method as OAuth2 and Privacy level settings as Organizational.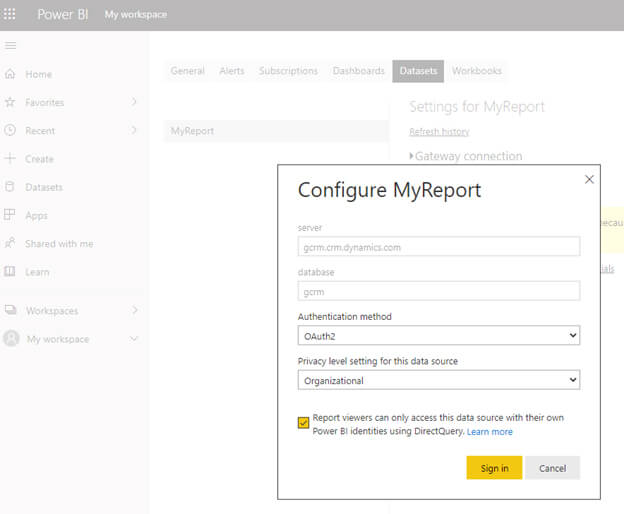 Now you can easily embed the Power BI Report within Dynamics 365 Dashboard as shown below.