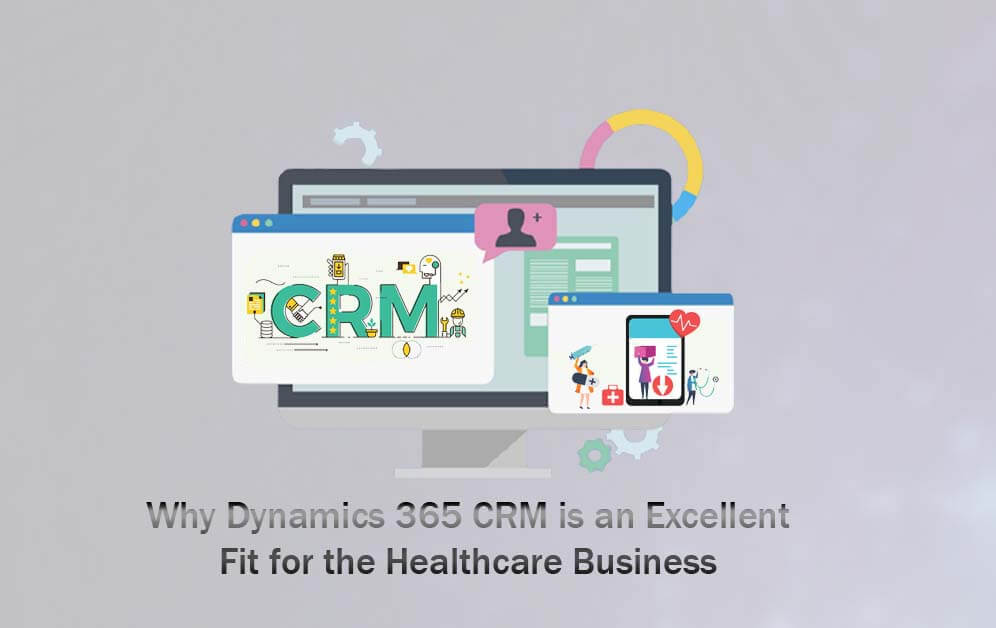 Today, the healthcare business is putting out significant effort to address concerns such as technological implications and improved consumer satisfaction. It had already begun for the healthcare provider to deploy the numerous technology applications in their field of expertise. In addition, they are focused on improving the customer interaction among the provider and its (patients), which will eventually result in increased customer satisfaction and loyalty. People like to believe that they are receiving customized attention. They don't need to be served as a number. People desire to establish a personal connection with their healthcare practitioners. Anyone in this day and age can look up medical information on the internet, but that is so impersonal! The distinction lies in the degree of personalization.
Customer relationship management (CRM) solutions for the healthcare business
So, since customer relationship management (CRM) solutions for the healthcare business have been available for over 15 years, why are only approximately 15 percent of healthcare providers employing them? Top advantages of the use of D365 in the healthcare sector are remarkable. A company's ability to provide excellent service is critical in any industry, but it is especially critical in service-oriented industries like healthcare. Using Dynamics CRM Solutions, you can give greater customer support to your customers.
What distinguishes Dynamics 365 from other customer relationship management platforms, and what makes Dynamics 365 the ideal CRM for health coverage? Let's keep reading further
The competition among hospitals and clinics is becoming fiercer. You need something that distinguishes you from the competition in your field. Excellent customer service is something to strive towards. Marketers in the healthcare business are spending much more money on advertising than they were in the past. Commercials for doctors, clinics, and other healthcare providers may now be shown on television, for example. People are persuaded to attend a certain institution or health care provider via billboards and direct mailings, as well as through other means. Marketing campaigns should be tracked using Microsoft Dynamics 365 CRM, which is a fantastic tool for this.
What Is Healthcare Technology?
A healthcare technology tool or software is any information technology tool or program that is meant to increase hospital and administrative efficiency, bring new insights into medications and treatments, or enhance the overall quality of the healthcare services supplied. As a result of high prices and bureaucracy, the industry is searching for methods to improve in practically every area that can be thought of right now. That's where health technology comes into play. Technology-enhanced tools are being incorporated into every stage of our healthcare experience to address two major issues: quality of treatment and efficiency of delivery.
What Exactly Is A Healthcare (CRM)?
You can stay up to date with CRM systems, see what is working in your management methods and what needs to be changed, collaborate with others and perform individual tasks, connect to distinct add-on tools, acquire and store customer data/feedback, and gain fantastic specific terms. CRM systems are becoming increasingly sophisticated.
A medical customer relationship management system (CRM) assists healthcare managers in acquiring, retaining, and engaging with patients, as well as providing individualized services. In addition to the hotel business, medical suppliers, financial firms, and pharmaceuticals divisions of the healthcare industry may benefit from this medical CRM. The greatest customer relationship management for health merges the medical, economic, and interpersonal information of customers into a single ecosystem.
Several reasons why Dynamics 365 CRM is an excellent fit for the healthcare business
Patients and customers alike expect high-quality treatment from all healthcare providers. This is the ultimate objective of all healthcare professionals. Trying to establish effective partnerships with care-seeking and sustaining an organized patient data structure that is available by most everyone involved in the delivery of healthcare IT consulting, while going to comply with medical data, safety, and protection laws, are all important components of delivering superior health care coverage. Improvements in patient data accessibility result in a significant improvement in the overall quality of treatment and, as a result, a rise in patient satisfaction. The usage of a customer relationship management system (CRM) such as Salesforce Health Cloud for hospitals and other organizations has therefore become a generally acknowledged innovation.
1. The integration of Dynamic 365 with a variety of well-known products, such as Mail and Office 365. A plethora of software systems makes it difficult to be productive and establish long-term connections with customers.
2. Dynamics 365 CRM may be readily adjusted to match the specific requirements of your organization.
3. It is more user-friendly than competing customer relationship management (CRM) solutions.
CRM in healthcare - A paradigm Shift
1. Patient Feedback Collection Can Be Automated
The most crucial aspect of every business is the collection of feedback to improve the company. You would be able to automate the process of collecting patient feedback after visits if you used a healthcare customer relationship management system.
This would assist you in evaluating the quality of your service, physicians, and facilities, as well as regaining the trust of disgruntled people. You might make the process even more automated by sending them an email or text message asking them to complete the feedback and rating form.
2. Reduce Error with an Intelligent Healthcare
Consider the possibility of a little manual mistake or a misunderstanding in the healthcare industry. In addition to damaging your public image, this might have a detrimental influence on your patients and their families as well as on your staff.
A healthcare customer relationship management system (CRM) makes it possible to automate the process of sharing information from various caregiving instruments to guarantee that no communication is based on outdated information.
3. Improve your patient's overall experience
With an automated system, you can ensure that your company runs smoothly and without interruptions. Ensure that there is little or no waiting time and that no appointments are canceled at the last minute, resulting in a high-quality patient experience.
Maintain total openness with your patients and tell them immediately if a doctor's schedule is changed to minimize any misunderstanding. Moreover, prescriptions and reports may be sent by email or text message. These duties are made easier for you by the CRM for the healthcare business.
4. Facilitation of seamless communication
Internal employee communication should be strengthened and monitored, services and healthcare should be improved and communicated externally, and the latest medical information should be provided both internally and externally.
5. Increasing the effect of already-installed software
Healthcare customer relationship management (CRM) systems interact with other platforms, such as Electronic Health Records (EHR) solutions. When used in conjunction with EHR and other systems, CRM may significantly increase its effectiveness. In an online marketing campaign, for instance, synchronicity makes it possible to be more focused on your approach. Alternatively, linkages among EHR and CRM provide personnel with real-time information into the patient's position while they are dealing with queries so over the phone, and so on.
What factors should you consider before establishing a healthcare CRM?
Before picking a provider, it is critical to clearly define your objectives. What are the most common scenarios in which you find yourself? What precise features are necessary to complete the task? What is the driving factor behind the procurement of a healthcare customer relationship management system (CRM)?
Another thing to think about is what data sources you will be using. With another way of putting it, from whence would the healthcare CRM be getting its information? Imagine that you have an EHR system, a help desk, and a credential framework. Your health CRM will be combining data from those sources, as well as data from more indirect sources such as website traffic and subscriber opt-ins, into a single database. The ability to identify your data sources early on provides you with the opportunity to attribute blame for sending the data to the CRM and to choose a CRM that has the functionality to incorporate with third-party tools and to provide the necessary data governance process. Recognizing your data sources early on also offers a chance to attribute blame for importing data into the CRM.