Java is one of the world's most famous languages. It is regarded as one of the top languages in the world simply because it makes the life of the programmers easy. Java is used extensively not only by the independent programmers but also by a host of Microsoft Dynamics CRM companies that which to make high-end products. As there are so many programming languages in the world, therefore, there is no doubt about the fact that Java has to keep up the game to make sure it stays on the top of programming languages industry.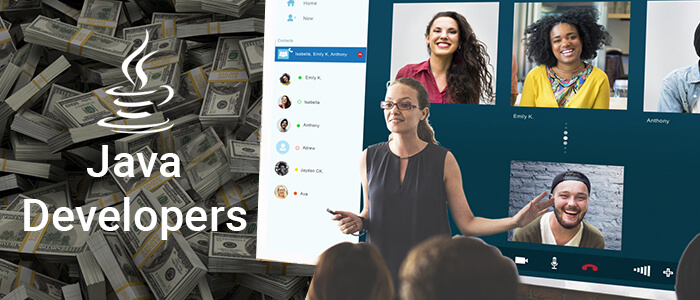 Becoming a Java Developer: Things You Should Know
Java is a high-level programming language, therefore, it is preferred extensively over a wide range of other languages. It is a general-purpose language and object-oriented language. And, the programs are created around objects and not the actions and logic. One of the biggest reasons that make Java a favorite is that it is an extremely flexible language. As the demand of Java is ever-increasing, therefore, here are a few things to keep in mind if you want to become a Java Developer:
A strong foundation is a key
Though, a strong foundation is required for everything in life, be it learning or mastering Java or any other language. However, when it comes to Java, it is important for the developers to have a solid understanding of object-oriented language. You need to have a solid understanding of OOPS. As, only when you have good control over OOPS, you would be able to make the most of the object-oriented feature. We should apply a lot of the principles in developing a product.
Develop a wide range of applications using Java
Java is a versatile language, it can be used to develop a variety of applications. There are tons of libraries and features that make Java a perfect choice for the people who want to build a variety of applications. The flexibility and versatility of Java is something that is appreciated by the developers.
Different possibilities
The opportunities available in the field of Java are immense. Therefore, it is important to gain more and more knowledge and understanding of the language to explore several interesting opportunities as technical knowledge is extremely valuable. It is not important to have a bachelor's or a master's, but it is important to know Java, and experience always matters the most.
Java offers a lot of options, therefore, you need to select the right career option. Although, it depends on the level of your knowledge, experience and your skills. You may want to become a Product Manager or a Project Manager. DevOps Specialists, Software Architect etc. are a few of the other Java career options for you.
Numerous benefits of using Java language:
Java is one of the topmost languages around the globe due to plenty of reasons. Here're a few of the best benefits of using Java:
Object-Oriented
One of the most talked-about features of Java is that it is object-oriented. It means, that with the help of Java, the programmers can easily develop high-end modular programs. At the same time, it makes it possible and very convenient to use reusable codes. And, with the help of the reusable codes, the programmers can surely increase the speed of the operations.
Uncomplicated
Java is the simplest language in the world. The programmers don't have to invest a lot of time in learning it (though, you need to spend some time). And, it is one of those languages which are meant to be easy and convenient. So, when it comes to writing codes or debugging, everything is pretty easy and quick. It is one of the key factors that lead to the popularity of Java.
Safe
Java language is known for being one of the most secure languages as well. It contains a compiler and interpreter, which were developed to make sure they are highly secure. At the same time, the runtime environment is extremely safe.
So many benefits make Java a topnotch language, which is highly preferred. Therefore, there is a great scope of growth in the field of Java. Also, the salaries are a bit on the higher side. Here's why:
Java has a pretty bright future
Java developers enjoy a plethora of advantages of a statically typed programing language. Java is a solid programing language, there is no doubt, and hence, the developers will always have a good progression in the field of Java development.
Java is a popular language, it has been very popular for years. Therefore, Java developers sure have a bright future. Although, it is important to make sure that you keep upgrading your skills and knowledge. You would want to create superb programs, and that is only possible if you know the latest happenings in the world of Java. If you keep doing so, then you will find enough reasons to become a Java developer, one of the brightest career options in the technology world.
A huge scope of growth
There is a huge scope of growth in the Java field, so most of the time, the salary in the Java field is high. As the programmers get an opportunity, to learn and grow immensely. And, more growth and experience lead to greater salary ranges. As growth means that the programmer now has more knowledge, and has experience in the Java field, its earnings will also increase.
More chances of experimenting
Java is constantly evolving, so there is more opportunity for experiments and new things in Java development services.
There have been a lot of discussions and reports stating that Java is a very prosperous field, and the programmers earn a good amount of money. It is surely true as Java is in high demand.