Microsoft CRM Development Services
Connect with customers deeper, create long-lasting relationships and identify opportunities for better customer communications. Use Dynamics 365 solutions to implement innovative processes to serve your customer better, increase customer satisfaction and manage customer activities efficiently.

Encourage Customer Relations with Microsoft Dynamics CRM
Microsoft CRM solutions aim to simplify the process of engaging and managing customers through its unified interface and smart tools that saves time on otherwise lengthy tasks. With the customer being the focus of any business, it's necessary to give due importance to all kinds of interactions with customers.
Aegis Softtech offers Dynamics 365 solutions for CRM that helps startups, small and medium businesses and enterprises in Australia to make full use of what Dynamics CRM has to offer. With our expertise, we help in implementing Dynamics CRM by optimizing the costs and getting the best performance.
All the Good Things That Microsoft CRM Solutions Offer
Dynamics 365 for CRM, developed by Microsoft, is a simplistic system with a host of features that allow businesses to handle customer operations effectively. It's a cloud-based application that lets you access, edit, add and manage customer information and various data insights from anywhere through the unified platform. Here's what Microsoft Dynamics CRM brings:
Complete Understanding of Customer
Just having a surface level understanding of your customer behaviour isn't going to make a difference in this competitive world. You need to have deep insights into your customer interests, behaviour and responses to craft effective strategies.
Improve Customer Service
Isn't it what we all need? Increasing customer satisfaction levels is one of the sure ways to create a steady stream of loyal customer base. Dynamics CRM makes it possible by maintaining regular contact and provide personalized customer interactions.
Boost the Marketing Revenue
When your customers are happy with the service you provide and when you are able to strike that right chord with the customers, then you can definitely increase the marketing ROI by employing low-cost, high-return marketing campaigns.
We deliver MS CRM Development services across
Sydney

Melbourne

Brisbane

Perth

Adelaide

Gold Coast

Newcastle

Canberra

Cairns

Darwin

Hobart

Byron Bay

Geelong
Accelerate Your Business Growth with Dynamics 365 Solutions
The complete package of Dynamics 365 will improve the operations across every department in your organization - CRM, ERP and HCM. We help in customizing the Dynamics 365 application based on the important necessities and solve the major challenges your organization is currently facing.
Our Dynamics 365 consultants will conduct a complete audit of your business, get a grasp of your business operations, interact with your employees to understand the everyday issues and customize the application accordingly. We work in the local timezone of Australia and will stay connected with your team until the end of the deployment. We even go a step ahead to offer training to your employees to use the sections of CRM and ERP Microsoft Dynamics 365 effectively.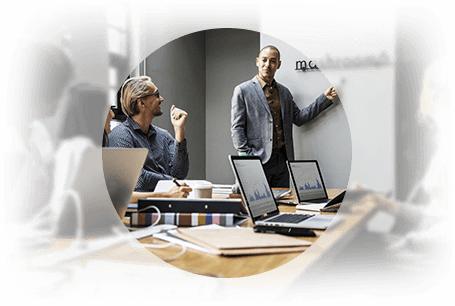 How Can You Benefit from Microsoft CRM Solutions?
Build customer profiles that help in targeted marketing.
Create targeted marketing campaigns that have better shot at conversions.
Seamlessly integrate with other Microsoft products thus avoiding redundancy issues and repetitive tasks with Dynamics 365 integration.
Enhance customer communication channels and create personalized messages for customers based on their customer profiles and recent behaviour.
Use the powerful reporting tools to create quick, easy-to-understand charts, graphs and reports.
Why Aegis Softtech Is the Best Choice for CRM Implementation?
10+ years of experience in providing CRM solutions.
Dynamics 365 consultants and specialists with more than 6 years of experience.
Proven knowledge from working on projects in major industries like telecom, marketing, manufacturing, finance, retail, etc.
Defined approach to CRM implementation with specific customizations to produce desirable results.
Assistance beyond the Dynamics 365 implementation that includes support, maintenance and training.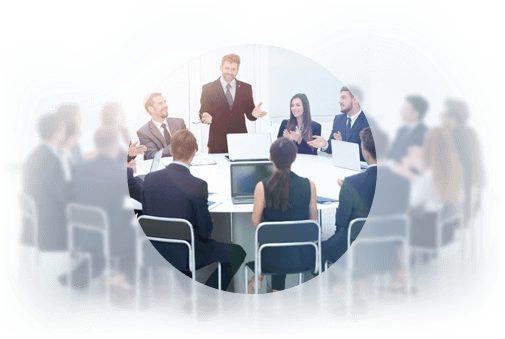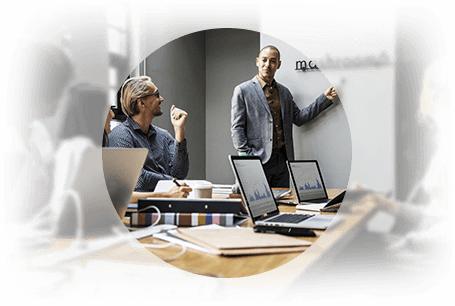 What Are Some of the Noticeable Effects of Dynamics 365 Implementation?
Ability to forecast industry demands and customer needs through predictive analysis.
Easy monitoring the marketing and sales channels and get data-backed reports that give a definite idea on the results of a certain action.
Increase in the number of leads and conversions due to the automated follow-up process setup features.
Manage employee information, activities and skills effectively through the ERP Microsoft Dynamics 365 Integration.
Improve customer satisfaction through adaptive marketing based on access devices and customer needs.
Cost Effective MS CRM Consulting Services
Aim to deliver qualitative and cost-effective software solutions to the clients. Our team of expert IT professionals develops exclusive and customized software solutions.
Microsoft Dynamics CRM - A Single Portal for Everything Related to Customers
When you are considering including CRM as a part of your organization, you must look at the practical usage of the CRM features. The effect it has on your business and the increase in revenue it brings in relation to the investment made. Our Dynamics CRM consultants will help you in working it all out and choosing the best plan for Dynamics CRM that will make it a worthwhile investment.
Apart from installing and implementing the CRM platform, we also offer support services and further customizations as and when the need arises. We have regular clients all over Australia including the top industrious cities like Brisbane, Melbourne, Sydney, Perth and Adelaide.
We focus on the top 5 main elements in the Dynamics CRM platform which will increase the efficiency of the overall business operations.
Frequently Asked Questions
Have any queries about how Microsoft CRM development will help your organization? Well, here are some of such common questions along with its answers. If you have any more questions, write to us.
There are many reasons why Dynamics CRM is the best. From our experience, here are the top few reasons that have made this platform stand out from the rest.
Integration with Office 365 for increased productivity
Customizable platforms based on the specific priorities of the business
Business intelligence features for the future
Unmatched potential to fine-tune and help the business progress
Multiple AI tools that minimize human interference
Yes, we can. If you have plans of purchasing the software of Dynamics CRM, we can coordinate with your team to procure the software and get the license for you.
The platform of Dynamics CRM has several intelligent tools available, some of which includes machine learning. Therefore, you don't need any external applications to incorporate machine learning technology with customer relationship management.
Yes, we offer training services for the initial few days along with support services for Dynamics 365. Your employees can reach out to us any time and get their queries cleared on how to use the platform. Once they get the hang of it, you can see how productive they have become.
If you want to move to the cloud version of Microsoft Dynamics 365 from the on-premise version Dynamics CRM, contact us now. We will make the transition smooth and lossless with minimum downtime.
We're Working in Global Time Zones

India

New York

London

Tokyo

Australia
Our Team

In any software product, the aspect of Security perhaps plays the most important part. In Microsoft Dynamics 365 – Customer Engagement too, the developers must ensure that there are no security breaches when it comes to making configurations and customizations.
Microsoft has launched 2020 release wave 1 on 1st of April which includes new applications and as well as around 400 new features across both Dynamics 365 and Power Platform.
With Microsoft.Xrm.Data.PowerShell extensions we can easily export Dynamics CRM Solution from one instance and import to another instance without opening up the Dynamics 365