Microsoft Dynamics CRM Consulting Services
Microsoft's CRM services equip businesses to streamline their administrative processes through intelligent, data-driven insights. With quick, ready-to-use solutions, Dynamics CRM services empower the employees and help them to proactively work across all business verticals.
At Aegis, our Dynamics CRM consulting services and development solutions help businesses to make the most out of this platform. We, as a Microsoft Dynamics Consultant, offers strategic assistance for every requirement you may need to integrate CRM with your everyday operations.
Being one of the leading companies in Australia for Microsoft CRM development, our 12+ years of expertise have helped many companies to innovate and gather groundbreaking insights that set a precedent for subsequent growth.

TRUSTED BY
GLOBAL CLIENTS


















A Glance into the Potential of Our Dynamics CRM Development
Can you imagine how your organization would look without a central CRM system? Misplaced prospect contacts, miscommunications leading to dispute, irritated employees, and wastage of productive hours.
Microsoft Dynamics CRM services resolve this major issue that occurs in every business. With an automated, integrated, one-stop platform that connects every aspect of your business, you can do away with the unnecessary issues that eat into the efficiency and instead focus on maximizing the potential. Our Microsoft CRM development transforms businesses with tailored solutions that make a noticeable effect on performance.
Boost Employee Productivity
When your employees have easy-to-use resources at their access, it can do wonders for their productivity. Our customized Dynamics CRM development takes care to set up the platform that simplifies your employees' everyday work.
Effectively Manage Workloads
With the integrated platform of MS CRM, you can resolve customer queries with friendly dialogues, create Queues to assign, schedule, and manage workloads, and collaborate with the team.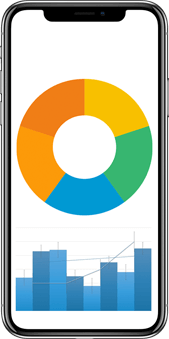 Deliver Best Customer Service
Our tailored Dynamics CRM web services are designed to provide useful and fast responses for customer queries, resolve cases quickly, effectively track leads, keep in touch with the customers, and effectively manage customer accounts.
Achieve Business Intelligence
It's no easy task to become a completely BI-driven company. But with Microsoft CRM consulting, you can improve the efficiency of your business operations with smart data insights that help you strategically accelerate your growth.

We deliver MS CRM Development services across
Sydney

Melbourne

Brisbane

Perth

Adelaide

Gold Coast

Newcastle

Canberra

Cairns

Darwin

Hobart

Byron Bay

Geelong
Unified Operations. Smart Decisions. Amazing Results.
Bringing Your Entire Business Together Under One Umbrella - Microsoft Dynamics CRM Development.
Cost Effective MS CRM Consulting Services
Aim to deliver qualitative and cost-effective software solutions to the clients. Our team of expert IT professionals develops exclusive and customized software solutions.
Our Microsoft Dynamics CRM Services
At Aegis Softtech, we've worked with many SMBs and large organizations in Melbourne, Sydney, Brisbane, and Adelaide to implement Microsoft Dynamics CRM naturally in their business. We partner with the in-house employees to understand the areas where they need assistance the most and tailor the platform accordingly. We provide a broad scope of Dynamics CRM web services depending on the business needs.
Dynamics CRM Consulting Services
Our CRM consultants take on a dynamic approach to analyze, comprehend, and deliver the best solutions that solve specific challenges.
Microsoft CRM Development Services
We help with Dynamics CRM development, customization, platform configuration, and deployment with integration to corporate systems.
CRM Implementation Solutions
We provide end-to-end services for CRM implementation beginning with the diagnostics of the current systems and roadmap design to testing and delivery.
Migration to MS CRM
If you're using any other CRM platform, we can migrate your data and current operations within minimal downtime to a customized Dynamics CRM.
Dynamics CRM Web Services Training
Our training for MS Dynamics CRM includes the navigation of the platform, usage, personalization, and creation of tasks, workflows, and reports.
Microsoft Dynamics Consultant for CRM Customization Services
You may already be using Dynamics CRM but want to customize it further to your new developments and this is where we'll be of great assistance.
How Can Our Microsoft CRM Consulting Experts Assist Your Organization?
Our full-scale Dynamics CRM consulting solutions help Australian organizations to increase the efficiency of their functions by leveraging the best capabilities of MS CRM. By taking out the reasons that slow down the operations, we customize and implement the platform and provide training to the employees to get the best out of CRM.
Our Dynamics CRM consultants can:
Create a strategy for implementing MS CRM in the first place.
Revamp your CRM platform to make way for new business changes and maintain efficiency.
Revive a failed CRM implementation.
Facilitate the smooth transfer of data from one CRM to another.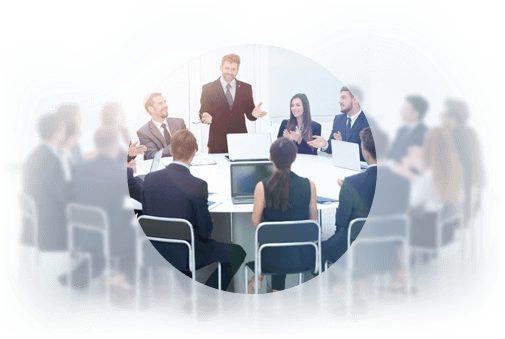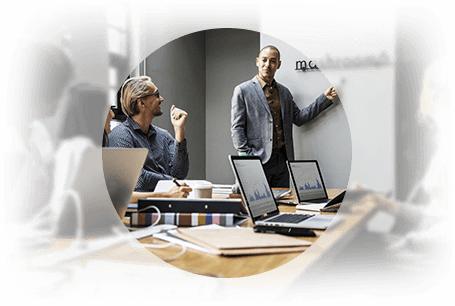 Assist in figuring out the best configuration and customization of the Microsoft CRM Development to achieve business excellence.
Upgrade to the next version of Dynamics CRM and guide adapting to any major changes.
Improve the performance of CRM for better workflow creation, automation, and customization with our Microsoft Dynamics CRM Services.
Frequently Asked Questions
Have any queries about how Microsoft CRM development will help your organization? Well, here are some of such common questions along with its answers. If you have any more questions, write to us.
Dynamics CRM is software utilized in the process of managing data transactions and relationships. Offering an intensive location for consumer data and information, it is intended to assist businesses in improving their communication, promotion, and assisting with customer operations.
With the assistance of our Dynamics CRM, your companies can monitor and assess their interactions with consumers, recognize recurring patterns and developments, and arrive at a larger refined decision regarding how to interact with their clientele. As an aspect of Aegis Dynamics CRM, we can provide Australian businesses with the ability to manage, systematize, and process their leads for them, as well as create stronger, more durable relationships with their consumers.
With Microsoft Dynamics CRM you can:
Obtain a complete picture of your client from all angles.
Transactions in marketing that are automated.
Gain insights into the data you have gathered from customers to make smarter decisions.
Understand the progress of sales possibilities from the beginning till the end.
Facilitate responsive client assistance.
Sales automation, marketing and lastly customer services automation processes are the main 3 primary functions covered by Dynamic CRM software.
Accounts, customers, prospects, possibilities, and pipelines can all be managed by sales teams within the Sales section of the application. The ability to monitor transactions with customers, examine customer information and background and anticipate one's own sales pipeline is available to sales representatives. It even includes forecasting and generating reports, managing contacts, managing all tasks and so on.
Planning, carrying out, and evaluating marketing strategies are the primary responsibilities of the Marketing section. This section gives marketers the ability to handle consumer categories, develop and deliver marketing emails, monitor user activity on websites, and evaluate the effectiveness of operations. This function works carefully with Sales Automation to make sure that leads are shared among the marketing and departments of sales efficiently.
The transactions with and issues involving customers are handled within the Customer Service section of the portal. Representatives of customer service can handle customer questions, keep tabs on the settlement of cases, manage service agreements, and provide customers with choices for self-service. Customer support can keep track of issues, escalate problematic situations, and communicate with customers using a variety of platforms.
As a result, all three of CRM software's real-world uses make it possible for businesses to grow in a highly effective manner.
Improve your customer service with Dynamics CRM which distinguishes customer experiences, by offering valued customer understandings, and the software even boosts your business success. Customer service representatives have access to a consolidated platform through Dynamics CRM customer service, which allows them to better handle consumer questions, grievances, and requests. It's going to centralize and systematize customer information, which will further place importance on customer supervision, customer satisfaction, and customer communications, which will ultimately result in an enhanced marketing presence.
Our Dynamics CRM services are beneficial to businesses of all kinds and in a wide variety of Australian industries, including finance, healthcare, and retail, amongst others.
Microsoft Dynamics CRM is a collection of software solutions that are integrated and powered by data, and its primary functions are to enhance customer involvement, handle customer relationships, improve decision-making through increased intelligence, and monitor sales and marketing possibilities.
CRM offers a diverse selection of customer services, some of which are customer data management, sales management, marketing automation, customer support and management of social media platforms.
When it comes to looking out for a dependable and responsible Microsoft Dynamics CRM customer solution supplier, there are a great number of specialists in India who offer their individualized approaches to the implementation of the Dynamics 365 package. Aegis Softtech is just one of them in this regard. At any point during the completion of your project, we are here able to offer our assistance.
The business offers assistance throughout the entire process of configuring, implementing, migrating, and integrating Dynamics. The company adds value to your business thanks to its many years of knowledge in CRM as well as its experience in the execution of Australian CRM projects. Our CRM systems also offer Australian companies customer service and support tools such as ticket tracking, knowledge base management, and live chat features.
1. Operational CRM
This is one of the most popular kinds, and it contributes to the automation and simplification of processes that are connected to customers. The bulk of their functionality revolves around the accumulation of data into a singular database. This helps many everyday activities operate more quickly and efficiently.
2. Collaborative CRM
This makes it possible for organizations and teams that interact directly with customers to exchange data about those customers and work together to provide the best customer support.
3. Analytical CRM
Analytical CRM is a subcategory of CRM in which a business accumulates data about the relationship it has with its customers to increase both the rate of customer satisfaction and the rate at which it retains customers. Analytical CRM is responsible for the collection and analysis of a wide variety of customer data, including sales, financial, and marketing information.
4. Campaign administration CRM
Monitoring and launching initiatives to increase consumer interaction and retention is now possible thanks to this capability. You'll be able to develop, analyze, and focus on numerous marketing initiatives all at once with the help of Aegis Softtech CRM Campaign Management. With our online customer relationship management system, you can monitor where each offer originated from, how successful your campaign was, and how to make it more resourceful.
5. Lastly, Sales Intelligence CRM
It gives sales representatives crucial information, such as consumer behavior, interests, and inclinations, which enables them to personalize their sales presentation and complete more transactions.
Every single version of our CRM dynamics has been thoroughly done to cater to the specific requirements of a wide variety of business procedures and objectives.
To make sure that their customers get the most out of the resources Dynamics CRM consultants are responsible for managing the projects, providing training, and offering continuous assistance. They perform tasks such as analyzing the business objectives of their customers, designing and implementing plans, and providing real-time business intelligence insights. Our company has been long-term collaborators with two of the most successful CRM companies, Microsoft and Salesforce, and we are consistently expanding our inventory of CRM consulting and development projects.
Consulting services for CRM strategies, including the creation of digital tools for marketing, sales, and customer support that will assist your team in cultivating positive relationships with consumers.
CRM project assistance includes developing a strategy for implementing, revamping, migrating, or consolidating your CRM system.
Microsoft is a well-known and highly regarded company that has been serving the business community with various software solutions for a significant amount of time. One of their most well-liked offerings is Dynamics 365, and being the newest version it is a quite recognized customer relationship management software. Dynamics 365 is adaptable and flexible and it has the capability of unifying all of a company's data and operational procedures onto a single platform. For example, it incorporates power platforms, marketing, sales, finance, and customer support and so on.

Client relationship the board is a significant aspect of a business, and most organizations decide on a few of the other kind of CRM apparatus for this reason.
In any software product, the aspect of Security perhaps plays the most important part. In Microsoft Dynamics 365 – Customer Engagement too, the developers must ensure that there are no security breaches when it comes to making configurations and customizations.
Microsoft has launched 2020 release wave 1 on 1st of April which includes new applications and as well as around 400 new features across both Dynamics 365 and Power Platform.