Microsoft Dynamics CRM Services
Microsoft's CRM services equip businesses to streamline their administrative processes through intelligent, data-driven insights. With quick, ready-to-use solutions, Dynamics CRM services empower the employees and help them to proactively work across all business verticals.
At Aegis, our Dynamics CRM consulting services and development solutions help businesses to make the most out of this platform. We, as a Microsoft Dynamics Consultant, offers strategic assistance for every requirement you may need to integrate CRM with your everyday operations.
Being one of the leading companies in Australia for Microsoft CRM development, our 12+ years of expertise have helped many companies to innovate and gather groundbreaking insights that set a precedent for subsequent growth.

A Glance into the Potential of Our Dynamics CRM Development
Can you imagine how your organization would look without a central CRM system? Misplaced prospect contacts, miscommunications leading to dispute, irritated employees, and wastage of productive hours.
Microsoft Dynamics CRM services resolve this major issue that occurs in every business. With an automated, integrated, one-stop platform that connects every aspect of your business, you can do away with the unnecessary issues that eat into the efficiency and instead focus on maximizing the potential. Our Microsoft CRM development transforms businesses with tailored solutions that make a noticeable effect on performance.
Boost Employee Productivity
When your employees have easy-to-use resources at their access, it can do wonders for their productivity. Our customized Dynamics CRM development takes care to set up the platform that simplifies your employees' everyday work.
Effectively Manage Workloads
With the integrated platform of MS CRM, you can resolve customer queries with friendly dialogues, create Queues to assign, schedule, and manage workloads, and collaborate with the team.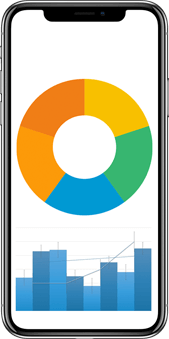 Deliver Best Customer Service
Our tailored Dynamics CRM web services are designed to provide useful and fast responses for customer queries, resolve cases quickly, effectively track leads, keep in touch with the customers, and effectively manage customer accounts.
Achieve Business Intelligence
It's no easy task to become a completely BI-driven company. But with Microsoft CRM consulting, you can improve the efficiency of your business operations with smart data insights that help you strategically accelerate your growth.

We deliver MS CRM Development services across
Sydney

Melbourne

Brisbane

Perth

Adelaide

Gold Coast

Newcastle

Canberra

Cairns

Darwin

Hobart

Byron Bay

Geelong
Unified Operations. Smart Decisions. Amazing Results.
Bringing Your Entire Business Together Under One Umbrella - Microsoft Dynamics CRM Development.
Cost Effective MS CRM Consulting Services
Aim to deliver qualitative and cost-effective software solutions to the clients. Our team of expert IT professionals develops exclusive and customized software solutions.
Our Microsoft Dynamics CRM Services
At Aegis Softtech, we've worked with many SMBs and large organizations in Melbourne, Sydney, Brisbane, and Adelaide to implement Microsoft Dynamics CRM naturally in their business. We partner with the in-house employees to understand the areas where they need assistance the most and tailor the platform accordingly. We provide a broad scope of Dynamics CRM web services depending on the business needs.
Dynamics CRM Consulting Services
Our CRM consultants take on a dynamic approach to analyze, comprehend, and deliver the best solutions that solve specific challenges.
Microsoft CRM Development Services
We help with Dynamics CRM development, customization, platform configuration, and deployment with integration to corporate systems.
CRM Implementation Solutions
We provide end-to-end services for CRM implementation beginning with the diagnostics of the current systems and roadmap design to testing and delivery.
Migration to MS CRM
If you're using any other CRM platform, we can migrate your data and current operations within minimal downtime to a customized Dynamics CRM.
Dynamics CRM Web Services Training
Our training for MS Dynamics CRM includes the navigation of the platform, usage, personalization, and creation of tasks, workflows, and reports.
Microsoft Dynamics Consultant for CRM Customization Services
You may already be using Dynamics CRM but want to customize it further to your new developments and this is where we'll be of great assistance.
How Can Our Microsoft CRM Consulting Experts Assist Your Organization?
Our full-scale Dynamics CRM consulting solutions help Australian organizations to increase the efficiency of their functions by leveraging the best capabilities of MS CRM. By taking out the reasons that slow down the operations, we customize and implement the platform and provide training to the employees to get the best out of CRM.
Our Dynamics CRM consultants can:
Create a strategy for implementing MS CRM in the first place.
Revamp your CRM platform to make way for new business changes and maintain efficiency.
Revive a failed CRM implementation.
Facilitate the smooth transfer of data from one CRM to another.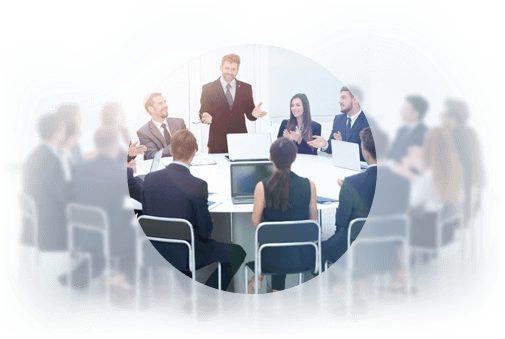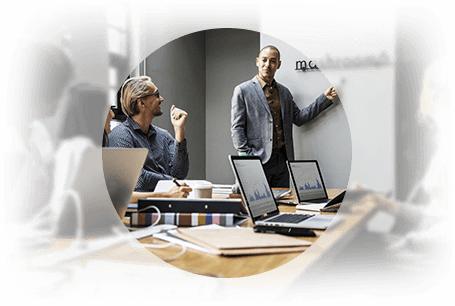 Assist in figuring out the best configuration and customization of the Microsoft CRM Development to achieve business excellence.
Upgrade to the next version of Dynamics CRM and guide adapting to any major changes.
Improve the performance of CRM for better workflow creation, automation, and customization with our Microsoft Dynamics CRM Services.
Frequently Asked Questions
Have any queries about how Microsoft CRM development will help your organization? Well, here are some of such common questions along with its answers. If you have any more questions, write to us.
There are many reasons why Dynamics CRM is the best. From our experience, here are the top few reasons that have made this platform stand out from the rest.
Integration with Office 365 for increased productivity
Customizable platforms based on the specific priorities of the business
Business intelligence features for the future
Unmatched potential to fine-tune and help the business progress
Multiple AI tools that minimize human interference
Yes, we can. If you have plans of purchasing the software of Dynamics CRM, we can coordinate with your team to procure the software and get the license for you.
The platform of Dynamics CRM has several intelligent tools available, some of which includes machine learning. Therefore, you don't need any external applications to incorporate machine learning technology with customer relationship management.
Yes, we offer training services for the initial few days along with support services for Dynamics 365. Your employees can reach out to us any time and get their queries cleared on how to use the platform. Once they get the hang of it, you can see how productive they have become.
If you want to move to the cloud version of Microsoft Dynamics 365 from the on-premise version Dynamics CRM, contact us now. We will make the transition smooth and lossless with minimum downtime.
We're Working in Global Time Zones

India

New York

London

Tokyo

Australia
Our Team

Client relationship the board is a significant aspect of a business, and most organizations decide on a few of the other kind of CRM apparatus for this reason.
In any software product, the aspect of Security perhaps plays the most important part. In Microsoft Dynamics 365 – Customer Engagement too, the developers must ensure that there are no security breaches when it comes to making configurations and customizations.
Microsoft has launched 2020 release wave 1 on 1st of April which includes new applications and as well as around 400 new features across both Dynamics 365 and Power Platform.