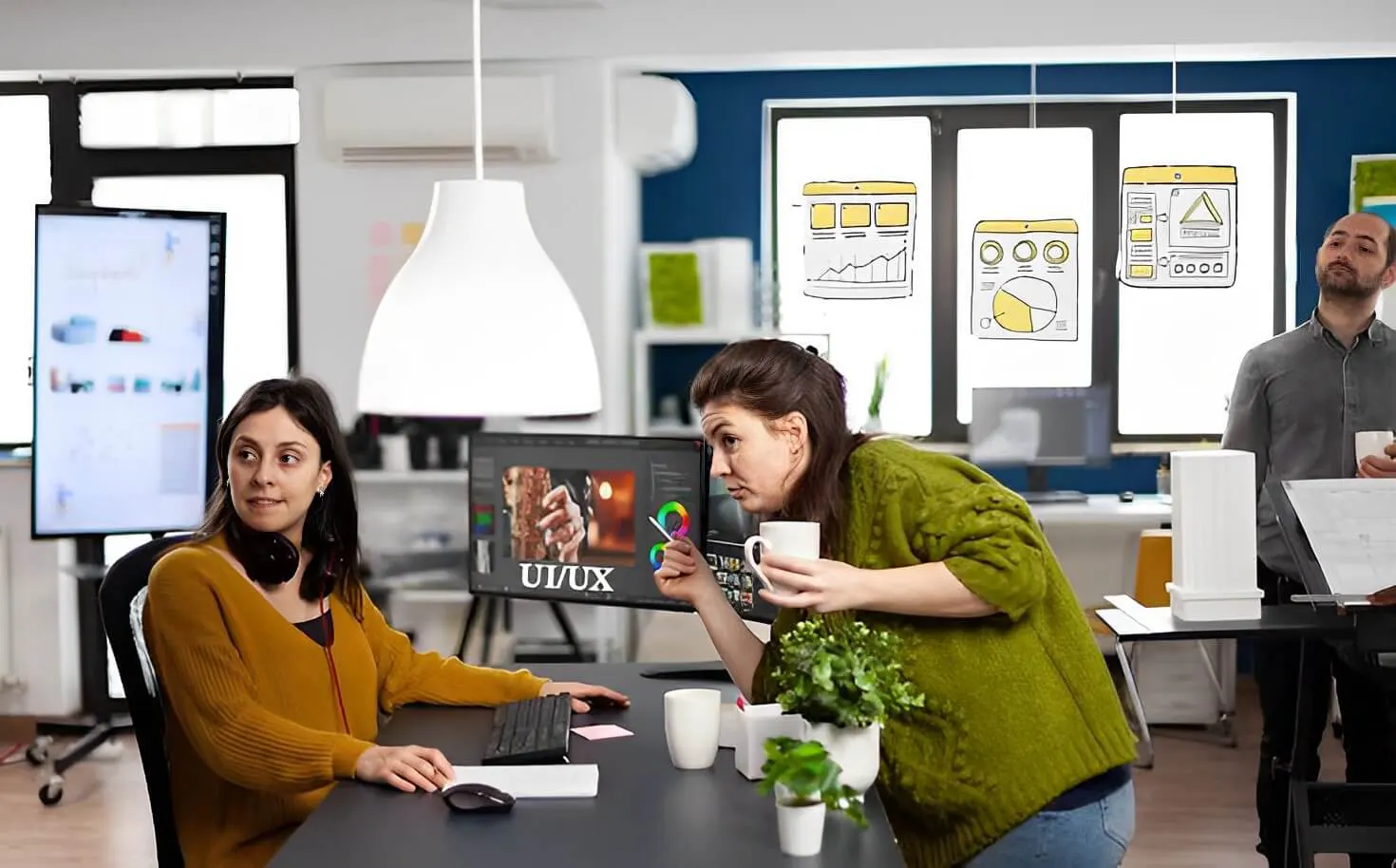 Introduction
The significance of user interface and user experience design in this day and age simply cannot be emphasized. A poorly designed website or application has the potential to drive people away, while a site or app that is built well may keep visitors interested and encourage them to return for more. Because of this, companies are always looking for skilled UI/UX designers who can assist them in developing better digital products.
Although there has been a rise in the usage of in-house user experience consultants, UI/UX designers, and user researchers, some companies continue to seek out the services of UX design firms. We have you covered with everything from well-established IT giants to up-and-coming upstart companies for you to get the best hire UI UX designer. Continue reading to find out which firms are suitable for your consideration for the next step in your professional life.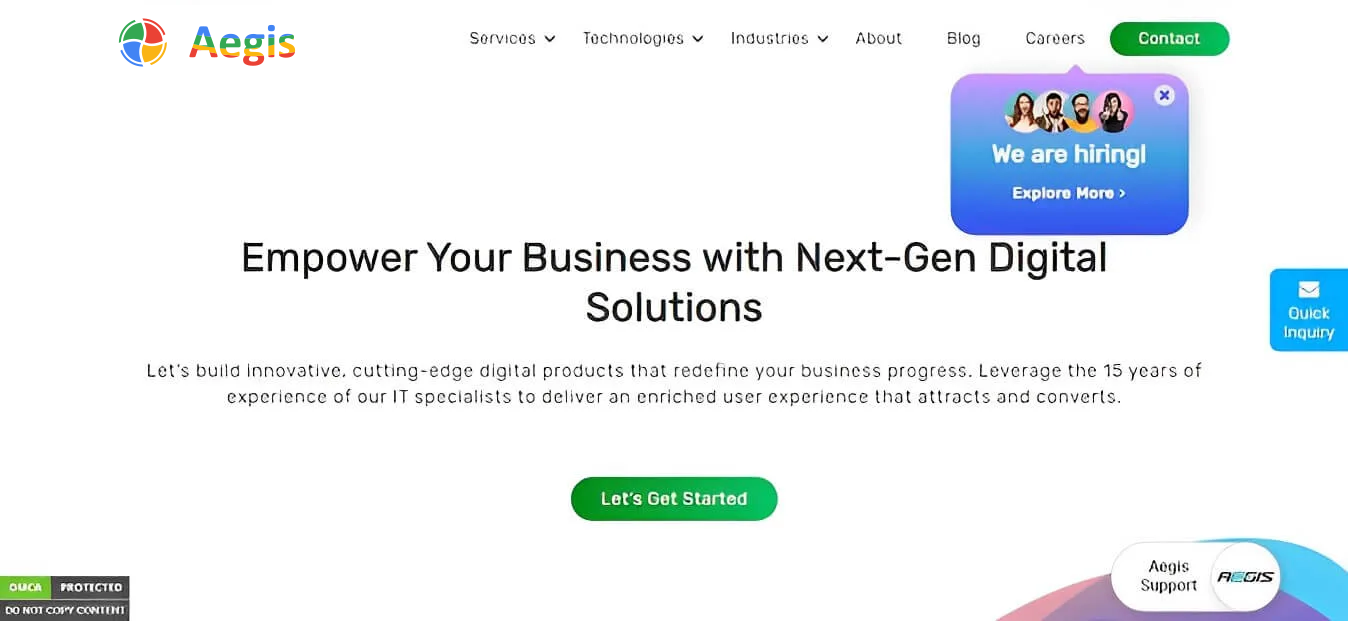 A software development outsourcing business is an ideal partner for enhancing agility in the implementation of various IT solutions. Aegis Softtech provides services to multinational corporations by offering a team of specialized professionals who are strategically located near their respective time zones. With a tenure of two decades in the industry, this organization emerged as a remarkable firm in the year 2024. It has managed the effective delivery of more than 1400 projects to a diverse range of clientele.
If you are seeking to enhance a current website or develop the newest mobile application, you can hire a freelance nodejs Developers or UX designer (UX) from us as they have the requisite knowledge and ingenuity that aligns with the needs of your organization.
What do we excel at?
UI/UX Design
Whether there is a need for an innovative digital product or a revamped platform, we are available to use our expertise and skills.
UX Research
We ensure that one's ideas are properly aligned, therefore establishing a clear path for the development of a product that effectively caters to the demands of users.
UX Audit
Our job is to determine obstacles, areas for improvement, and possibilities to address usability difficulties.
Expert Review
Discover potential possibilities, identify usability concerns, and get practical solutions from our team of specialists.
We make world-class designs
We are a UI/UX design business that expresses and develops user experience by merging research and user-centric ideas. We do this by designing our products with the user in mind.
1. User Experiences
The experiences are planned out and prepared in advance. Research is required to know user behavior, competitors, and channels before one can create an experience. The use of our processes and methodologies contributes to the overall elevating of the experience.
2. User Interface
We believe that visual language is an essential component in the process of creating human-centered designs. Here at Aegis Softtech, one of our primary missions is to improve the usability of experiences, connections, and interactions.
3. Build Brand
We are here to assist you in transforming any sort of design into pixel-perfect, flexible, and scalable digital solutions for companies.
4. Research
We give data-driven insights that connect with company goals and reflect the user's point of view.
5. Research Based on Ethnography
Experience our qualitative research approach that involves the observation of users in the context of the actual technical and social surroundings in which they work.
6. Motion Graphics
We use the process of incorporating input-oriented motions in real time to improve the quality of interactions inside a product.
7. Digital Illustrations
Creating sets of icon designs and images that are aesthetically logical, eye-catching, and crafted by all essential brand rules.
Industries, we are at your service
Everything from agribusiness, e-commerce, educational technology, and corporate solutions to healthcare, hospitality, Internet of Things (IoT), and human resources software has been covered by our company.
1. The Supply Chain and Agrotechnology
From farmers to distributors, and suppliers to customers, the agricultural business has benefited from our award-winning digital solutions, which have helped empower the sector. This not only improves the effectiveness and output of the agricultural industry but also guarantees the high quality and complete safety of the food that is produced for human consumption.
2. Enterprise and Logistics
Every step has been thoroughly thought out and carried out. We have created and designed products that are simple to start and can be scaled up in a short amount of time. These products range from intricate data visualization to helpful CRM and ERP systems.
3. Banking and Financial Technology
Our design solutions have contributed to the simplification of the digital financial environment, helping with everything from online banking services to stock trading platforms, as well as Cryptocurrency exchanges and digital wallets.
4. Health and Wellness
Our design solutions have enabled an effortless connection between all aspects of the healthcare environment, from sensors to electronic records for patients, and from in-patient treatments to medications.
5. Edtech
We have consistently shown our support for the EdTech industry by advancing digital education, combining it with excellent design, and making it possible to acquire information with only the touch of a button.
How is Aegis Softtech different from other organizations in UX and web design?
We stand out from other web design businesses and user experience designers because of our one-of-a-kind approach as well as our focus on offering cutting-edge and individualized solutions to the issues faced by our partners.
Our user experience (UX) design methodology places a strong focus on user experience research. This research encompasses design testing, validation, and iteration. Because of this, we can design digital goods and user interfaces that are not only aesthetically pleasing but also focused on the needs of the end user.
In contrast to other UI and UX design services, we adopt a proactive and cooperative approach to collaborations. We immerse ourselves in the industries and companies of our partners to acquire a profound comprehension of the requirements and goals of their organizations. Our expert UI/UX designers and investigators can come up with design solutions that contribute to the achievement of business objectives with the aid of this.
In addition, we have made it a priority to provide the finest quality work possible by devoting each team to the needs of a single customer and devoting at least 40 hours per week to the completion of the job for that customer. This guarantees that our partners get the complete focus and relentless dedication that they rightfully deserve from us.
Aegis Softtech pays extraordinary attention to detail throughout the whole of the development process, from wireframing and prototyping to the actual execution, which ultimately results in user interfaces that are both extremely intuitive and very engaging. Talk to our development expert now!
FAQ
1. How to choose which UI/UX design firm for the new venture?
It is essential to carry out in-depth research and compile information on several different design businesses. You may get an idea of our abilities and level of knowledge by looking through our portfolios, customer reviews, and case studies.
2. What kind of branding solutions do you provide as part of your UI/UX services?
Yes, branding is included in several of our user experience and user interface design projects. We work on the design of brands in many aspects, including studying and researching the brand, defining the design strategy for the brand, and positioning the brand.
3. How do you manage balancing many time zones at work?
We collaborate with companies all around the globe as a worldwide product design firm, and our staff has expertise working with customers in many time zones. We have established a culture of remote work that promotes fruitful and effective teamwork.
4. What differentiates mobile app UX design from online UX design?
Mobile app UX design varies from online UX in various ways. These include smaller screens, touch-based connections, optimizing performance, environmental aspects, trends of navigation, and so on. Designers must consider these dissimilarities while building a user experience.
2. UX studio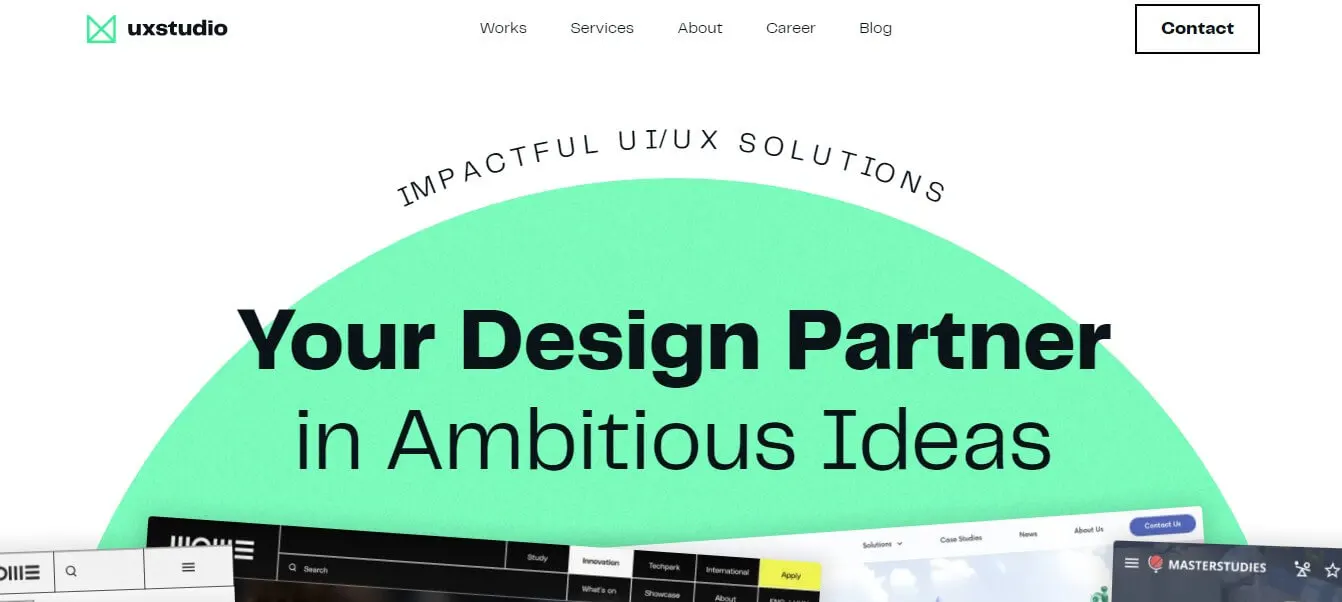 UX Studio is a comprehensive agency specializing in UI/UX design and branding. The individuals in question collaborate with prominent technology corporations, as well as well-financed startups at various developmental phases. The UX designers associated with the firm are recognized for their adeptness in integrating principles from behavioral science and user-centric design to develop digital products that include user interfaces that are not only enjoyable to interact with but also effectively embody the company's corporate identity.
Services offered
Branding
Designing
Research methods
Interactive designing
Redesigning product development
3. Linkupst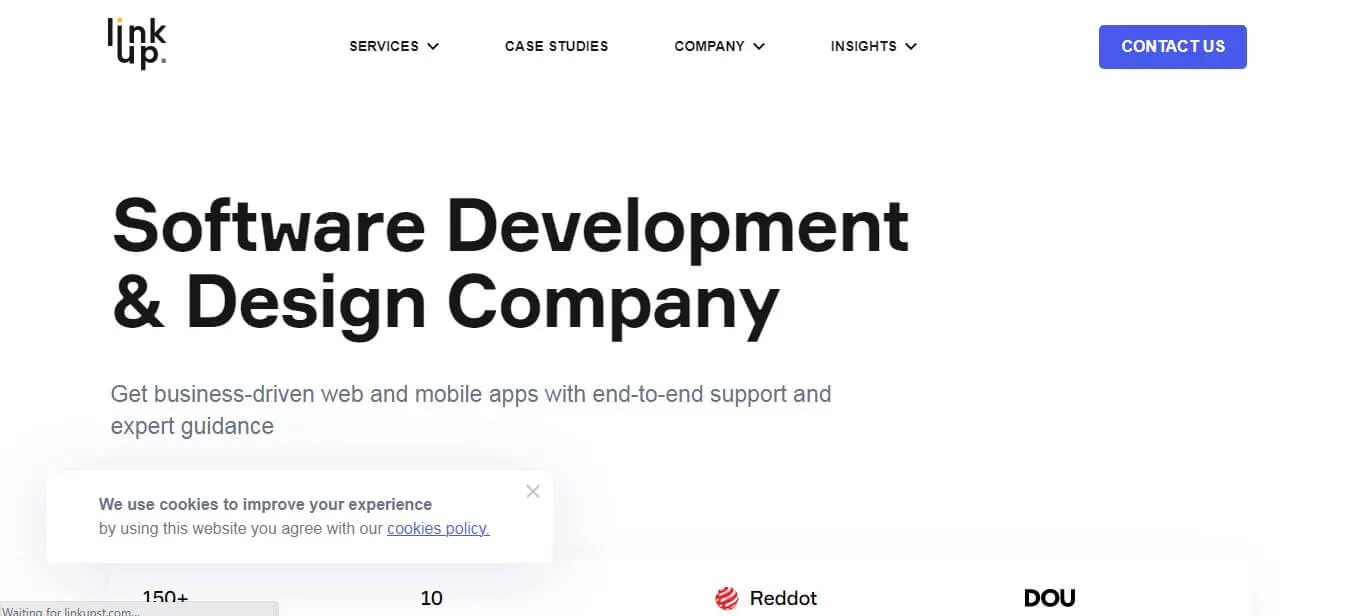 Linkup Studio is a full-service digital product design and development business that has been ranked by Clutch as one of the top UI/UX design studios in the world. They have a great track record of over 100 successful product launches, which demonstrates their dedication to producing products of excellent quality. So if you need a skilled and experienced UX designer? Look no further, you can go for their top-notch UX designer for hire.
Linkup Studio is a full-service technology and development partner that is committed to the design of products at every stage of the process, from conception to completion. They invest the time and effort necessary to completely know the business vision of their customers, then they augment that vision with their significant practical expertise.
Services offered
UX audit
Sprint workshop
Brand design
Dashboard design
4. Ramotion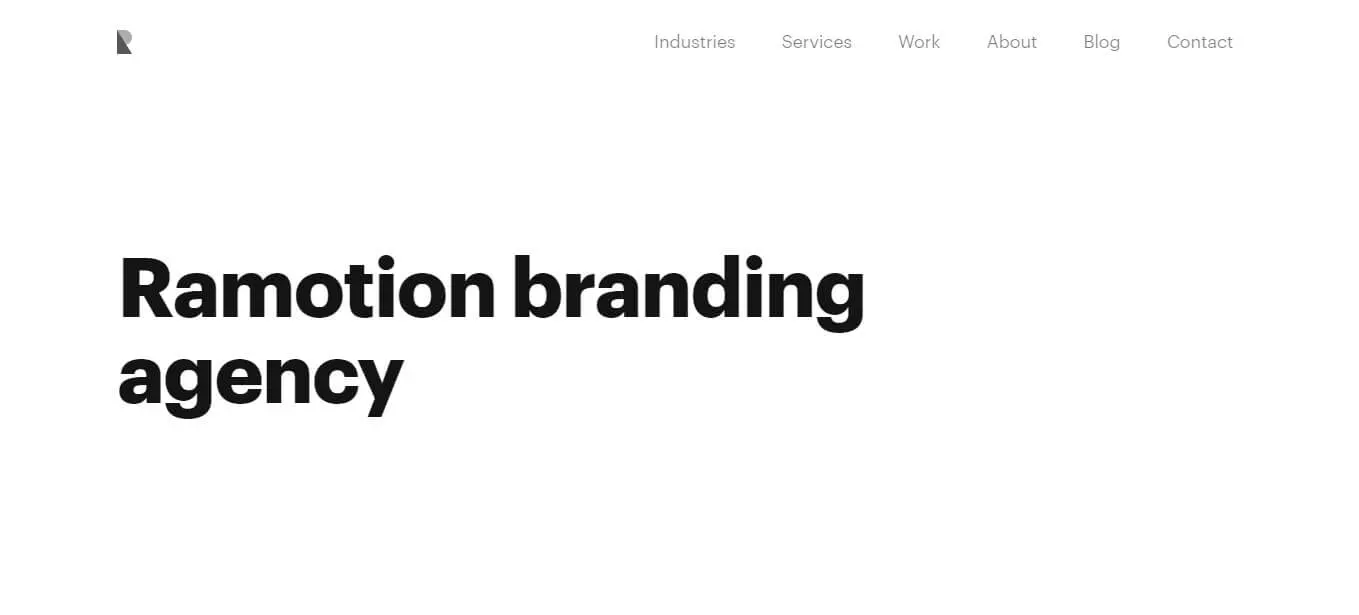 Ramotion was founded in 2009. Using a small group of specialized specialists it is a digital product and brand firm that has more than 10 years of experience assisting Fortune 500 corporations and startups. Ramotion's secret to producing high-quality goods is to only deal with a small number of customers at once and allocate professionals to focus only on each project. Ramotion can then provide each client's demands the utmost consideration and care.
In addition to their proficiency in brand identification and UI/UX design, Ramotion also provides marketing support. This includes coming up with marketing plans, making promotional items, and running social media campaigns.
Services include
UI/UX design
Brand identity
Marketing assistance
Brand planning and execution
5. Code and Theory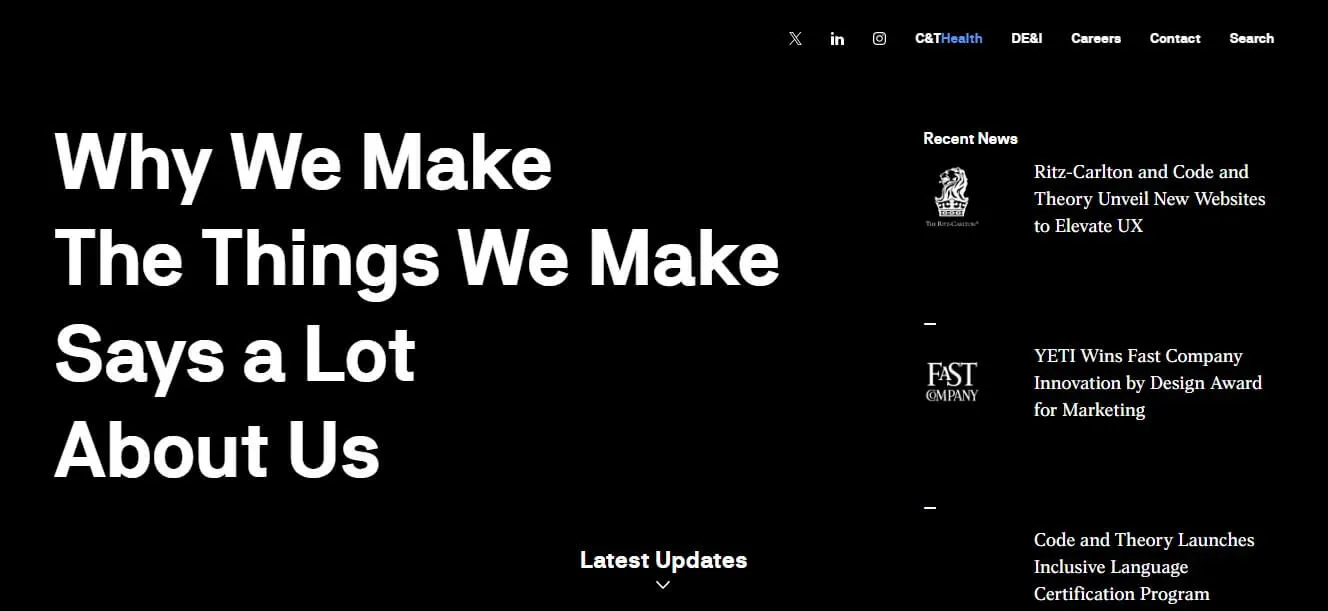 The renowned user experience (UX) design business Code and Theory has firmly established itself as a frontrunner in the sector it operates in. Code and Theory has built a solid reputation for producing high-quality user experiences by providing a comprehensive selection of user interface and user experience design services, a profound level of competence, and an excellent client portfolio.
Its services include
UX/UI Design
Content Approach
Digital Operations
Technology Solutions
Brand solutions
6. ScreenRoot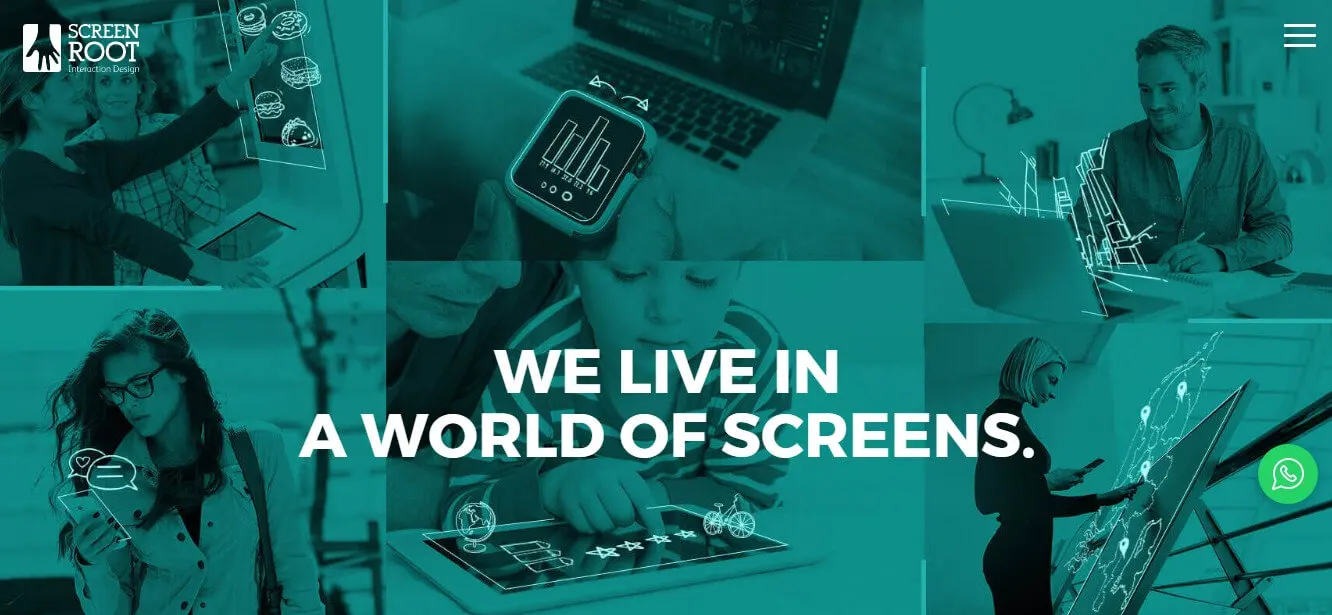 ScreenRoot is a user experience design studio that pioneers new trends and focuses on human interactions with digital screens. They take great pleasure in resolving issues by improving the user experience. In their design studio, they consider beyond UI and UX as a true partner in the process of providing excellent customer experience. ScreenRoot has become industry, function, and device unbiased over the last decade. It has formed partnerships with businesses to work on mission-critical projects. They are experts in handling difficult projects that often run into difficulty in their execution.
Its services include
Design workshops
Prototyping
Product innovation
UX research
7. Finessse Interactive solution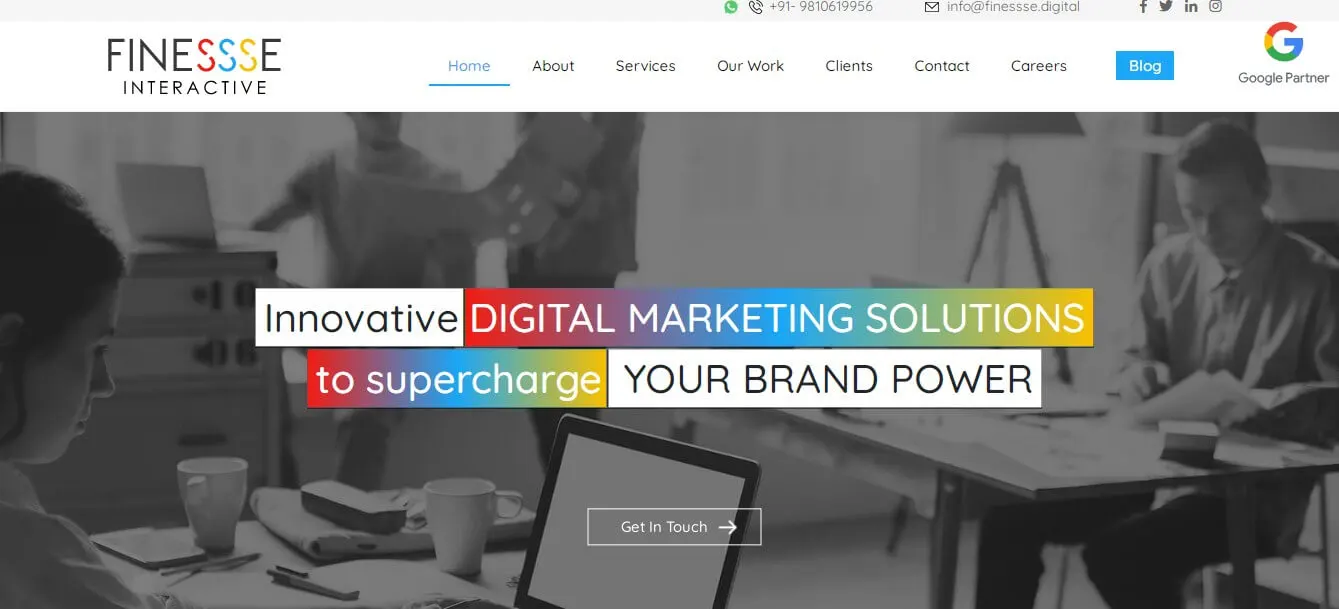 Our area of expertise at Finesse Interactive is delivering individualized solutions for digital advertising that are catered to your specific needs. Throughout several years, its varied client roster has expanded to include organizations operating in a variety of fields, ranging from real estate to machinery, representing both our versatility and our level of experience.
A characteristic that has been frequently shown to be one of Finesse Interactive's strengths is the company's ability to deliver projects on schedule and with a high level of quality. The company is guided by a client-centric attitude, which emphasizes putting your goals first at all times. All of the innovative thinkers and brand strategists work closely together to develop fresh ideas that connect with your audience and strengthen your brand.
Its services include
Performance Advertising
Social Media Optimization (SMO)
Digital Strategy
influential Pay-Per-Click (PPC)
8. Whizcrow Technologies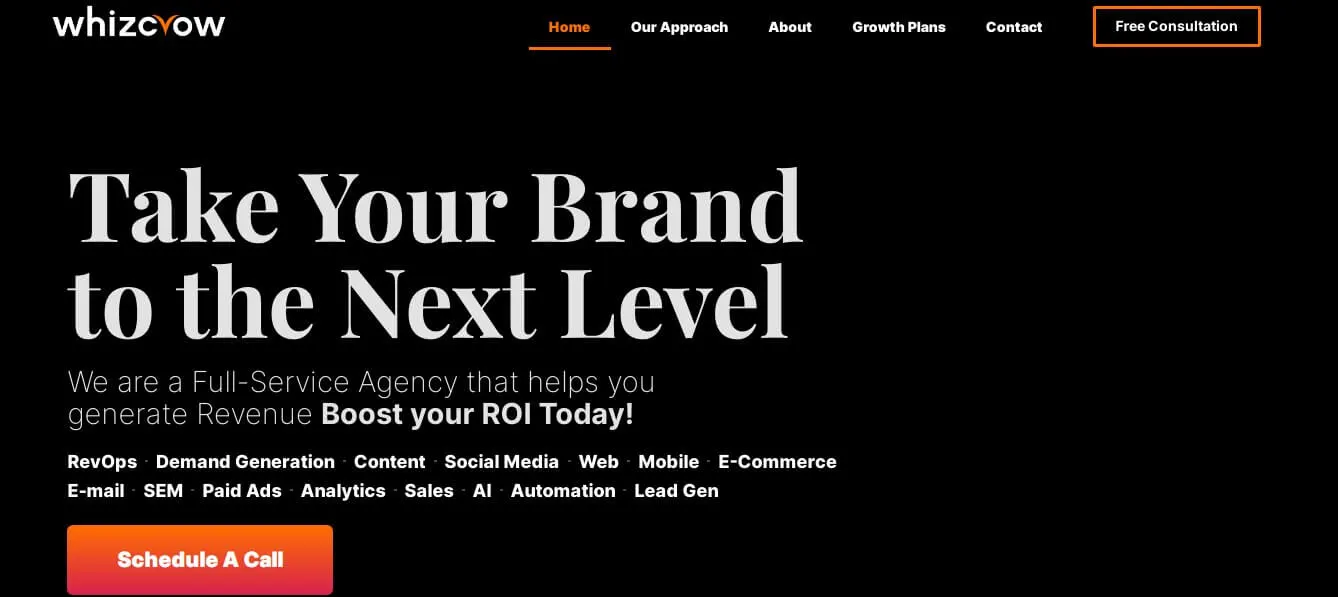 Whizcrow Tech is a complete marketing and designing firm that has been accepted by Startup and MSME. They have also been accredited with an ISO 9001:2015 standard and are a specialized Semrush firm Partner. The company's first focus is on producing original content, trailed by the development of marketing tactics and technological applications. They have brought long-lasting outcomes for a variety of brands that have branches all over the world. If you are seeking a design company that can assist you in finding solutions to difficult challenges, then hiring a UI/UX designer in India may be the best option for you.
Its services include
Web design
Website maintenance
UX designing
Data visualization
Video designing
UX interface
9. Moburst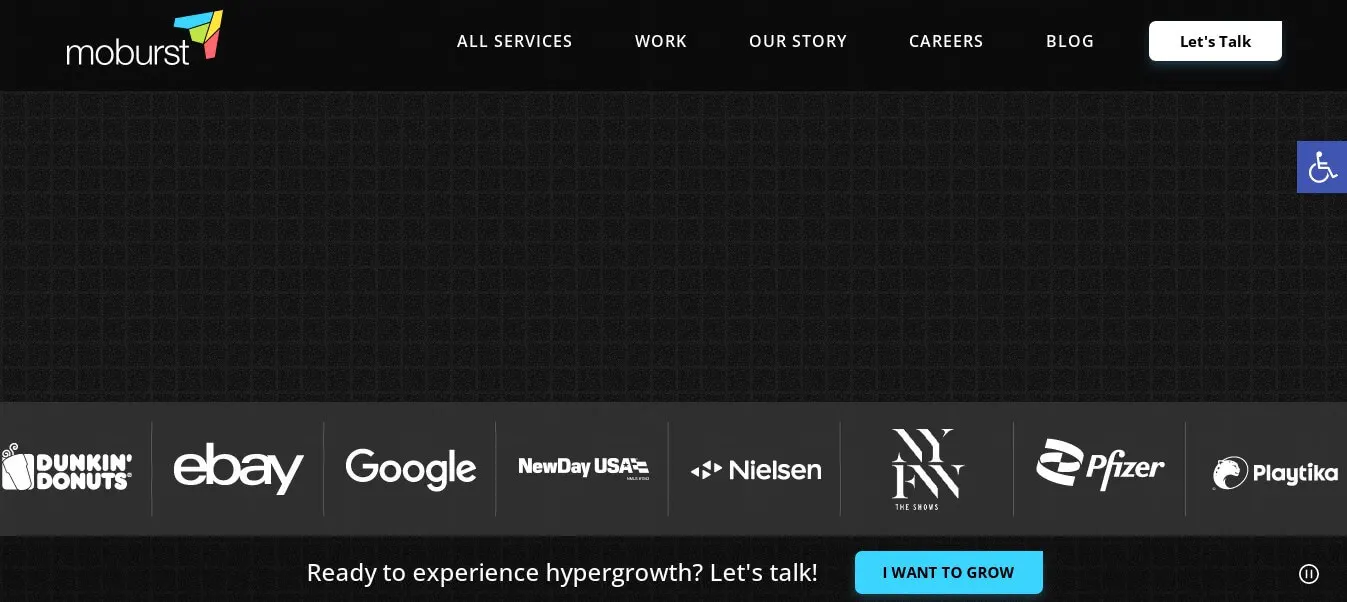 Moburst is a reputable web design and development company that focuses on providing outstanding UI/UX design services to support companies in developing top-notch products. The company is known for having refined hundreds of the best products and applications in the world.
The company's user interface (UI) methods are made to guarantee a consistent user experience across all touch points. The motion division of the firm, which is home to some of the top UI animation experts in the world, ensures flawless animations throughout the user experience.
The firm has a strong emphasis on performance in all of its work and strives to provide UI/UX design services that increase conversions, engagement metrics, and KPIs over expectations. Moburst's awareness of all OS types, including their peculiarities and ongoing modifications, shows its proficiency in mobile UI/UX design, which is fundamental to its business operations.
Its service includes
Creative video production
App development
SEO
Cro training
UX researching
10. Codesign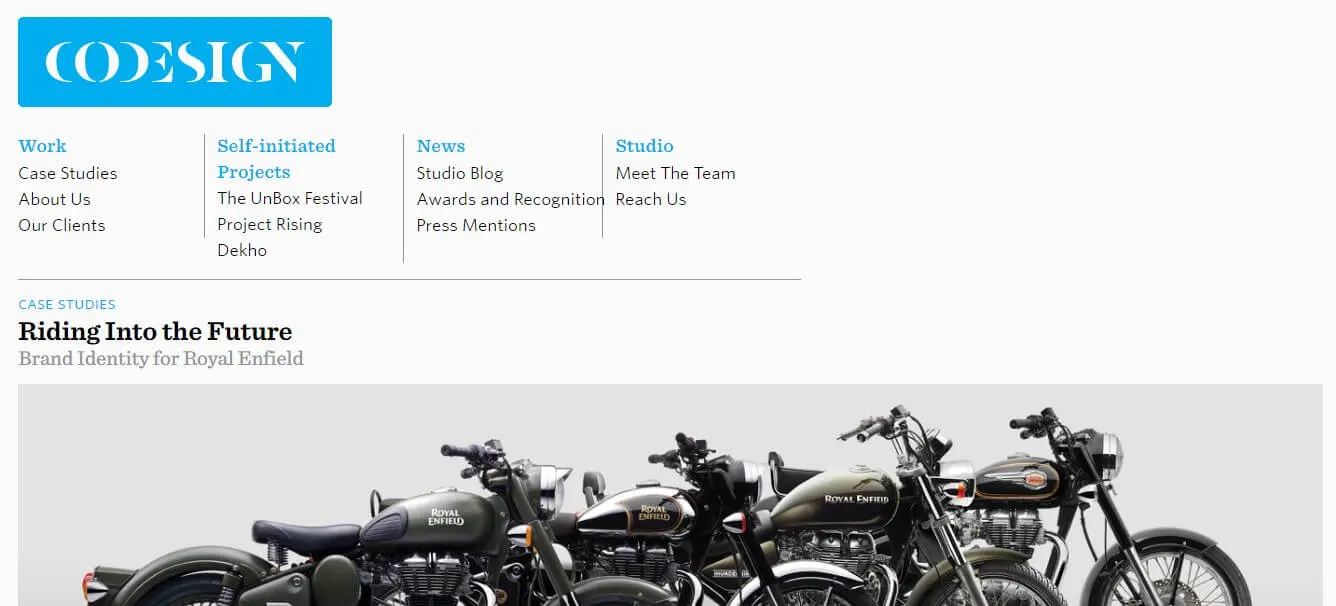 Codesign is a user interface and user experience design business that was established in 2017 and is situated in India. Codesign's mission is to simplify the lives of its customers by developing sophisticated designs from fundamental concepts. They have jobs in a variety of fields, ranging from SaaS to the healthcare industry. Among the companies that have collaborated with this firm are Kotak, ICICI Bank, WestJet, and others. Their process begins with the stage of strategizing, then moves on to building, then software testing services, and finally delivery.
Its services include
Coding
Designing
Web app development
Consistent developing applications
Graphics library
11. Lollypop Design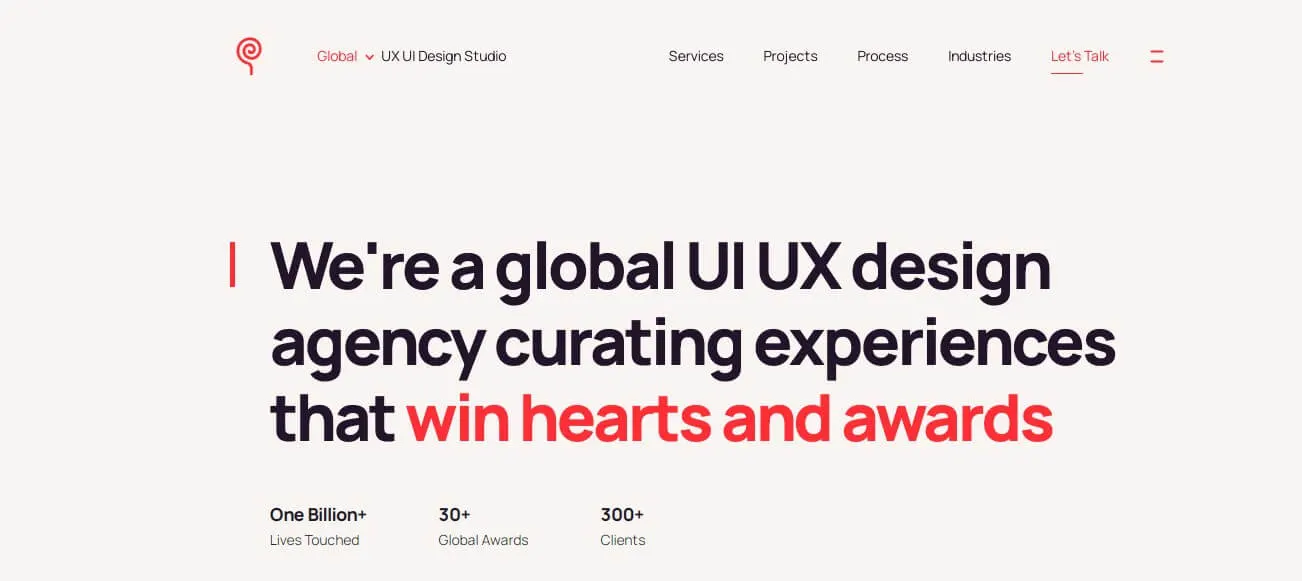 This is quite a successful user interface company in India that operates on a worldwide scale. It also has locations in the United States and the United Arab Emirates. The company's head office is located in Bangalore, but it also has offices in Mumbai, Chennai, and Hyderabad inside the country of India. Since its founding in 2013, Lollypop Design has focused only on the designing software of apps for various platforms. They have previous experience working with well-known businesses such as Byuju's, SBI, Oyo, HDFC Bank, and others.
Services include
Website design
Business Consulting
Product software makings
UX Strategy
UX Design
12. Method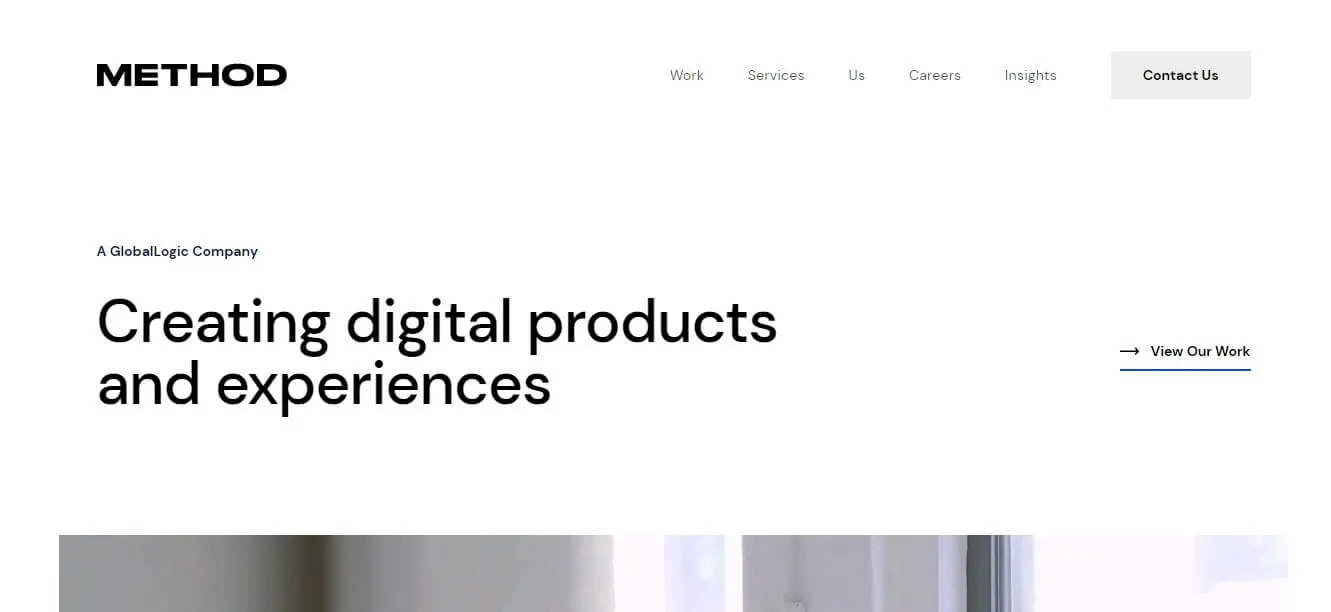 Method was established in 1999 on the premise that the combination of design and technology might help organizations extract more value from their operations. They can alter corporate performance by combining the internal data of an organization with relevant external data gleaned from a wide variety of sources. There are around 350 persons present. Its staff all around the world share a love for data and insight, as well as a creative flare that has won awards and a profound technological competence.
Services include
Illustration
Branding
Front end development
Building complex system
Cross-platform Development
DevOps
Quality Assurance
Bottom Line
In conclusion, the performance of your firm may be strongly impacted by the s for hire Design Company in 2024. If you work with a reputable UI/UX design company, you will be able to create digital experiences that are not only easy to use but also visually pleasing and based on the requirements of the person who will be using the service in the end.