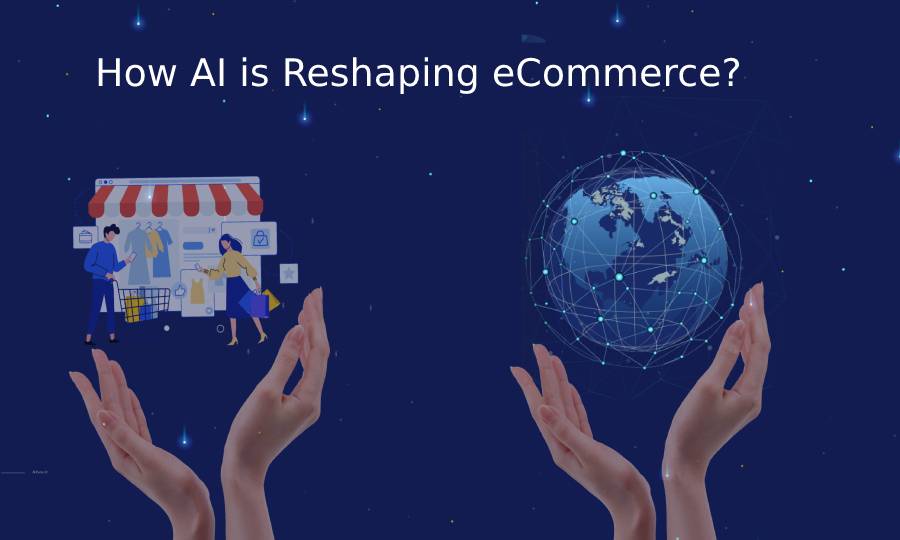 Every company owner is attempting to have an internet presence at this time. There is no better method to reach out to consumers all around the world than via a website. Millions of companies have already invested in the development of their eCommerce websites, but there are still many more that are working hard to create interesting and creative online shops. As a result of the growing number of online consumers as well as the growing number of online shopping websites, the degree of competition has also risen in recent years. It has become more challenging to maintain a competitive, quick, well-designed, secure, and responsive e-store on today's search engine results pages. It has been more essential for business merchants in recent years to choose the most appropriate platform and the most appropriate eCommerce website building firm.
The Influence of Magento in 2023 Market
Magento has a major impact on the world of eCommerce and online shopping. This has been able to offer customers an outstanding experience due to its world-class functionality as well as its mobile-friendly style. To entice customers to make further purchases, it contains useful features such as cross-sells and promotional offers. As a result, you may be able to significantly boost your sales and revenue levels. E-commerce businesses attribute between 10 percent and 80 percent of their sales increase to Magento, according to Forrester Consulting, a US-based consulting company. The majority of the credit goes to its advantageous characteristics and flexibility, which allow merchants to push more customers to a greater degree of marketing activities and price events. Retailers will see a substantial rise in revenue growth in 2023 as a result of Adobe's acquisition of Magento, which provides a considerably improved shopping experience and a big increase in conversions.
What is the function of AI and Magento 2 custom development service?
Now that you've learned what Custom Magento development services is, it's time to learn about the advantages of doing so. Here's everything you need to know:
1. Custom front-end and back-end development
Both the front-end and back-end of Magento, as well as any website, are critical components. Front-end software is anything that a visitor comes into contact with and which must be efficient and easy to navigate. Visitors will not be able to see another hand back since it is hidden inside the website's management panel. In all instances, the functionality will be determined by the manner in which custom work has been completed.
2. A platform that is specifically designed for your target audience
It is all about meeting the needs of your target audience while developing a website. When you have the ability to customize codes, you may adapt them to meet your specific requirements. Working with templates, on the other hand, should be done with caution.
3. Security advantages
Cyber assaults and website vulnerabilities have the potential to bring down even large corporations. However, when you customize codes, you are in charge of security on your end, since the codes are more secure as a result of customization.
4. Increase your return on investment (ROI)
Developing a website that is tailored to your company's and audience's needs. Customer experience is improved as a result, and improved customer experience leads to increased conversion and return on investment.
5. SEO friendliness
When it comes to Magento website creation, it's a simple process. SEO, on the other hand, is a volatile procedure that necessitates the use of the most recent improvements and innovations. If you employ custom website creation in this situation, you will be dealing with the constantly changing needs of your company as well as SEO.
How AI is reshaping eCommerce?
The idea of Artificial Intelligence being used to replace human intelligence in our daily lives is not a far-fetched one. Artificial intelligence (AI) is presently affecting many areas of our daily life, and we are depending on it more and more with each passing day without even recognizing it. Whether it's via the integration of virtual assistants into smartphones such as Google Today and Siri, smart home devices, or smart cars, artificial intelligence seems to be rendering old habits obsolete more quickly than we had anticipated.
The following has always been the underlying philosophy that has guided the research and development of artificial intelligence: Understanding the end consumer's behavioral patterns, emotions, and roadblocks are important.
Applications that use Artificial Intelligence to evaluate the information
Providing customers with quiet but significant responses that allow them to achieve their objectives more quickly and easily without the need for human involvement.
Artificial intelligence will continue to fill in the gaps in the financial services and financial technology consulting. It will significantly decrease mistakes and turnaround times, and it will effectively utilize Big Data to churn out actionable insights, which will aid in the democratization of the financial services sector, which is urgently required. It will also contribute to the transformation of this mainly product-centric sector into a customer-centric one by offering tools and solutions that allow consumers to get customized financial products tailored to their specific requirements. What is created, and how artificial intelligence develops in the future, is heavily influenced by the reaction that these products get from the market.
The Advantages of Artificial Intelligence in the Ecommerce Industry
The use of artificial intelligence in retail and eCommerce is very beneficial. It aids businesses with their operations, market research, and customer interaction procedures, among other activities. An algorithm that is powered by artificial intelligence (AI) is widely acknowledged as being a key factor in increasing online retailers' sales and improving their customers' overall happiness.
The following are just a few of the many advantages of artificial intelligence in eCommerce:
1. Predict consumer purchasing choices
The use of artificial intelligence in eCommerce platforms allows businesses to predict consumer purchasing choices, such as when and how they will purchase something, and the amount of money they will be willing to spend. This is accomplished mostly via the use of predictive marketing and automated marketing systems, which are designed to observe their past purchasing habits.
2. A superior user experience
Thanks to artificial intelligence and machine learning, some sophisticated technologies such as facial recognition and voice interfaces are being utilized by eCommerce platforms to provide a better user experience. These aid in the knowledge of what a consumer goes through while purchasing a specific product or service, for example. These artificial intelligence-powered technologies help businesses better understanding the customer experience. Furthermore, artificial intelligence can create experiences that are tailored to each customer's needs and circumstances. An online study found that 55 percent of respondents between the ages of 20 and 36 years old prefer to get information via a shop app rather than by speaking with a store staff directly in the physical store.
3. Personalization of online purchases
Ecommerce platforms are using new technology and techniques to provide customers with more customized and interactive purchasing experiences. Companies that use artificial intelligence to power their eCommerce operations can see and interact with their consumers in real-time, allowing them to offer them more convenient and customized purchasing experiences. Adobe has a tool called Adobe Target, which uses artificial intelligence to provide customization. It allows customers to customize and suggest goods to them with a single click, based on their past online habits and profiles. It also allows for fast and easy A/B testing or split testing to be carried out.
4. Customers' suggestions could be improved
Let me emphasize this advantage once again: businesses can more intelligently and effectively anticipate customer behavior and demand, as well as provide relevant and useful suggestions, by using artificial intelligence. Starbucks, for example, utilizes artificial intelligence to evaluate all of the data it has collected to provide more customized recommendations. In addition to the customer's information, preferences, and purchase history, third-party data and contextual information are taken into consideration by the algorithm.
5. Take on the issue of bogus reviews
Any seasoned online merchant will be able to tell you at least one unpleasant tale about getting false evaluations for their product or service from customers.
Artificial Intelligence Increasing Profitability of Your E-Commerce Business
Customer experience is evolving as part of the new normal, and with the most up-to-date technology at the heart of your eCommerce company, you can get a handle on where to put your efforts. Read on for more information. Artificial intelligence technology is expected to have a significant effect on the eCommerce sector. It will enhance and transform the way customers buy online in the long run.
In a highly competitive sector where hundreds of companies join the industry every day, understanding how artificial intelligence is contributing to the eCommerce industry and looking for solutions for your eCommerce company are essential if you want your business to be a successful story.