Have you ever thought about how your eCommerce site's appearance if you add all of the products right on the front page of the website? Or, won't it look cluttered and unappealing?
Plus, do you think visitors will stick to a site even for a few seconds, which will appear like a nightmare, a meter long page that looks never-ending?
Therefore, we have necessary segregations like the categories and product sections, so that the business owners can display their offers in a presentable manner. At the same time, with available sections, it also becomes easy for visitors to absorb the required information. Therefore, a structure is very important when it comes to developing a topnotch eCommerce site. The architecture has to be backed by good technology and design.
However, good architecture is not the only thing; the site has to be blessed with superb functionalities as well as the search functionality. Search is something that makes it easier for visitors to get to the thing they need. Plus, it is a great feature that helps to close sales.
A Little more about What Magento is?
Magento is used by plenty of big brands across the world. It not only makes it easy for the online business to showcase their business through an eCommerce site, in a most presentable manner, but it helps them fetch more revenue. It is a very solid, extendable, safe, and customizable eCommerce system that helps the companies to run their online store smoothly. Magento solves a wide range of purposes, and therefore, it is used by an organization of different shapes and sizes. From a company dealing with clothes to the one dealing with traveling, they all can use Magento in one or the other way!
The Magic of Magento extensions
Magento extensions add more value to the Magento ecosystem. They make the Magento system more useful and strong. Also, these extensions are very useful for the businesses and Magento website development company that is using Magento as they help them to add more flavors to their site using the extensions.
What are the Latest Top Magento Extensions?
Let's have a look at a few of the best Magento extensions of all time:
1. Ajax Search Autocomplete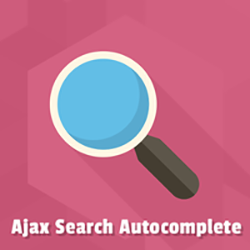 In case the user wishes to enhance the standardized functionality of the Magento online store, then he or she can make use of the Ajax Search Autocomplete. It is known to be one of the best search extensions for online stores. Magento search extension allows the users to control and customize the appearance of images as well as the thumbnails on the page.
Ajax Search Autocomplete supports Ajax as well as the prototype library. This implies that it will not need the jQuery framework to organize all of its activities. This particular search extension supports cross-browser compatibility as well. You don't even have to pay a lot of money to make use of this extension, but it is surely going to add a lot of value to your eCommerce site.
2. Sweet Tooth Extension

Sweet Tooth is a relatively interesting addition to the Magento extensions' kitty. Sweet Tooth is a loyalty point and rewards extension. It allows the vendors to reward apt customers for purchasing gradually on their website. This program thoroughly integrates with the site. Also, the extension has turned out to be very useful for the companies as it results in more conversions and greater sales. The cost of this extension under a license plan is not so high but the benefits are immense. The extension will empower you to offer more to your visitors, which may lead to more demand and sale. Thus, more revenue for you. Also, you would get to make your site more appealing for the customers by using this extension.
3. Snowflakes Magento Extension

Snowflake is certainly not a new kid on the block, but it is reshaped recently to work wonders for the new-age users. It is apt for the stores who want to add a special appeal, say a holiday cheer. It is used by the developers to add more vibrancy to the webstore. This is the era of extremely good customer experience, therefore, every business owner would want to enhance the experience. With the help of this exciting extension, the users would be able to make the site more exciting for the visitors.
4. Price Slider Daffodil
One of the best Magento modules is used basically to make it easy for the users to see products in a specific price range as per their preference. Whenever we think of buying a product, we always have a certain price range set in our minds. And, this particular module helps the users to filter the specific price range. This slider is extremely user-friendly and enables the users to specify a category of prices while looking at all the products. It facilitates the visitors to choose a specific price range, therefore, they end up saving a lot of time spend on shopping for one item. The chances of buying more items increases if the visitors get good customer experience.
Watch a Video How To Prepare Your Extension for Listing on the Magento Marketplace by APPSeCONNECT
Such Free and Best Magento extensions are a great way to add more flavors to a Magento website. Also, some of the fantastic Magento extensions help to add more value to the sites as well.
You may like to go through a post on Top 4 cPanel Alternatives for Your Online Shops