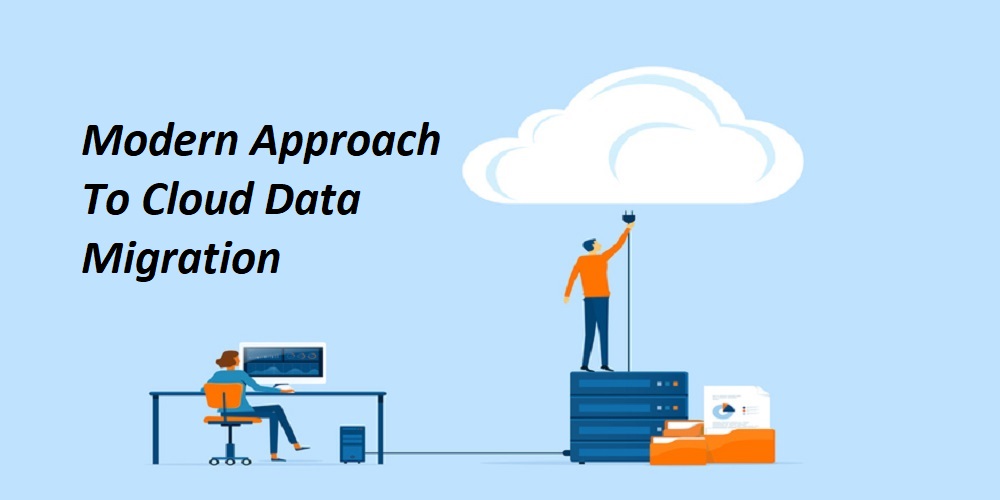 Data is the most important resource that any company may have in the modern day. The function of storage and computation in empowering the scale and intensity of business modules has been more important over the years as a result of a fundamental change in the business paradigm. When discussing storage, we are all familiar with the concept of data warehousing, which gives businesses the ability to easily work on data to derive useful insights from it. These insights can then be used to assist in the formation of decisions that are both precise and wise for the business.
In any case, the implementation of a hybrid cloud model involves the combination of private cloud foundations with public cloud foundations to enable the movement of workloads between the two linked environments. This variety across cloud settings allows organizations much greater adaptability and dexterity in their decision-making about the structure of their data.
Data Model of Warehouse
Additionally, organizations will have access to additional data sources, such as those relating to third parties or internal activities. A method known as ELT or ETL is used to collect data from each of these sources, organize it, and then store it in a data warehouse. It is possible to aggregate data from all of these sources thanks to the data model of the warehouse, which was developed in such a way that it was designed. Based on this combined data, business choices may be made.
It is generally agreed that cloud-based data warehouses represent a significant step forward and the subsequent trend in the data warehousing industry. Cloud data warehousing services, when used strategically, have the potential to significantly reduce operational costs while also providing the flexibility necessary to keep up with the needs of the company.
Although cloud computing is still a relatively new collection of technologies, companies of all sizes are moving part or all of their data and applications to environments that are powered by cloud computing to take advantage of the many advantages that are available to them.
What Exactly is the Cloud made of?
The front end of the cloud is made up of the many computers that may be used to access information. Therefore, if you make use of the services provided by the cloud, you are a part of the front end of cloud computing. Servers make up the cloud computing infrastructure's "back end," which is also known as the "backbone." These servers relate to the actual servers that are housed in various locations throughout the world. The Internet is what links all of them so that they may deliver cloud services. As a result, the Internet functions as the network that links the front end of cloud computing to the back end of the system.
Cloud computing can bring the advantages of cloud computing to businesses with the support of this infrastructure. These provided the opportunity for small enterprises to compete successfully. They now can compete in the virtual market against major corporations. What advantages does cloud computing provide for a company that has traditionally relied on other types of computing models? The following is a list of a few of the advantages that employing cloud computing presents to businesses.
Why are Companies Migrating their operations to the Cloud?
Traditional web hosting refers to the process by which web pages are controlled from a data center and then made accessible to users from any location in the globe. This kind of hosting simply offers the space, support, and necessary services. This idea is likely to develop in a different direction when cloud computing becomes more widespread. Moving a company's operations to the cloud necessitates the establishment of a new control point, one that offers the highest possible level of visibility while also safeguarding identity assets and essential data. In addition to this, an investigation of the financial implications of cloud computing is required. This act of stupidity will result in expenses that are unanticipated and intolerable if all of your data is stored in a low-cost environment without any understanding of the needs of cloud storage.
Flexibility
Cloud-based services are perfect for companies whose bandwidth requirements are either always rising or constantly changing. If your requirements change, it is simple to raise the capacity of your cloud service by tapping into the distant servers provided by the provider. Additionally, if you need to scale down once again, the ability to do so is already built into the service. Having access to this kind of adaptability may provide organizations that use cloud computing with a significant competitive edge.
Recovery from Crises at a Low Cost
Investment in strong disaster recovery should be made by organizations of all sizes; but, for smaller firms that often lack the requisite funds and knowledge, this is frequently more of an ideal than a reality. Cloud computing is now assisting an increasing number of businesses in bucking that trend.
Improved Co-ordination and Co-operation
When your teams can view, modify, and share documents at any time and from any location, they can work together more effectively and accomplish more together. They can make adjustments in real-time thanks to cloud-based workflow and file-sharing applications, which also provide them with complete insight into their collaborations.
Offering Agility
Successful businesses are nimble, and increased degrees of automation help businesses become more flexible. The services provided by cloud computing are intended to be highly automated and self-provisioning. This provides end users with the capability to rapidly scale their demands up or down without the need for any kind of human interaction. A mentality that prioritizes automation should be adopted by companies, and this attitude should be used to develop a software platform that can handle more normal day-to-day operations duties. This is a significant advantage that makes it possible to promptly respond to the requirements of customers, so enhancing both service and responsiveness.
Reduced Expenses for the Hardware
To be clear of any financial hazards associated with cloud computing, organizations need the appropriate measures. Utilize these tried-and-true methods for effective cost management to keep your spending under control. Before the advent of cloud computing, users of certain software were often required to acquire specialized gear. Because workers may use their devices, such as tablets, laptops, or smartphones, to access programs stored in the cloud, cloud computing reduces the amount of specialized gear that has to be acquired.
Data Warehouse: Storing, Analysing, and Sharing Data
Businesses are beginning to understand that storing, analyzing, and sharing data on the cloud offers several benefits, including improvements in both efficiency and performance. This method eliminates a large number of stages for businesses, as well as the turmoil that may occur from data being copied and segregated in a manner that causes it to become divorced from its source. A well-planned migration may result in substantial benefits over a traditional data warehouse or data lake.
Advantages that Increased Capabilities at a Reduced Cost
1. Firms that work with large amounts of data are attempting to enhance their data warehouse so that they can satisfy the newly established standards. Instead of the hierarchical structure that was often used in the past, the current data warehousing structure is capable of storing data in its raw form. Users will be able to access data more quickly as a result of this.
2. An innovative approach to data warehousing and business intelligence is being adopted by decision-makers as a result of the rapid transitions that are taking place in company operations (BI)
3. To grow insights and accommodate the requirements of the data-driven contemporary world, the modern business data warehouse uses a method that is based on logic.
4. When a data warehouse is included in an organization's knowledge management process, the company stands to benefit in a variety of different ways.
5. The services by Cloud data warehousing may assist a company in scaling its data management strategy as it expands, beginning with the company's existing data and allowing for the simple addition or modification of architecture as the company's objectives shift. This dynamic approach is essential for any system that aims to handle data in the current day.