In the beginning stages of contemplating your future as a software developer, selecting the appropriate framework might be difficult, particularly for newcomers to the profession. Understanding any programming language requires a significant amount of time and effort, both of which you do not want to squander. And it's difficult to consider the possibility that choosing the incorrect decision may land you in a position where you'll have to learn new skills all over again.
.NET is the greatest software system you can use if you want something flexible and remarkably simple to use. When you want to have complete control over your website but lack web development abilities or the finances to manage a web portal, the ideal choice is to use a hosting web service. WordPress is a powerful platform suitable for both new and established organizations. It offers a vast selection of options and opportunities that would assist you in creating the exact kind of website you want.
What is the Role of .NET Developer?
CTOs are in charge of the overall supervision of work done by other managers and the formulation of strategies to steer the company's activities in the areas of information technology and software development. They make choices at the top level that impact everyone in the organization. They are in charge of supervising mid-level supervisors and have the authority to terminate or employ them. They are immediately responsible to the CEO of the corporation's board of directors.
.NET developer is a technical expert responsible for the development, design, and implementation of software applications built on the Microsoft .NET framework. It is possible to use the platform with a variety of programming languages. On the other hand, some dot net developers chose C# as their programming language of choice for developing apps. Once you hire developers from ASP.NET Web Development Company, they ensure that programs are server-compatible and scalable across various platforms by working with network engineers.
Nowadays, the full-time .NET apps are being utilized in various industries, including banking, entertainment, retail, entertainment, and transportation, amongst many others. Developers here can create visually pleasing interface design, smooth and establish a secure application, and business operations models in .NET, among other things. The newest editions of the Microsoft .NET framework enable dot net developers to create apps for various platforms, including mobile devices, desktop computers, the web, pattern recognition, IoT, entertainment, and others.
Hire .NET developers India programmers to create a better website and application that will allow you to remain on top of the competition and grow your online company simultaneously. Prepare to lead from the front with your website, designed by an ASP.NET developer and coder, and drive your company to the top of the rankings. The .NET programmers may handle any large-scale mobile app development projects with the necessary skills. Engage the services of seasoned professionals. Web designers and developers are experts in Xamarin, which helps minimize development effort by designing cross platform applications that work on multiple Android & IOS platforms.
What is the Purpose of .NET?
The open-source license emphasizes a collaborative approach to creating, expanding, and patching of open source software shared by the whole community. In most open-source projects, a specialized group is in charge of moderating and directing core software development and ensuring that required new features are created, problems are handled, and supporting documentation is kept up to date.
Although it is far from being a new technology, .NET is still a completely feasible alternative for online and mobile development; so many developers continue to rely on it. Testing out new, fashionable technology is exciting, and as development business, we like learning about new technologies. However, what's popular should not take precedence over what's trustworthy. The .NET community is expanding faster than ever before, particularly now that the technology is open source and the community is brimming with highly skilled .NET professionals.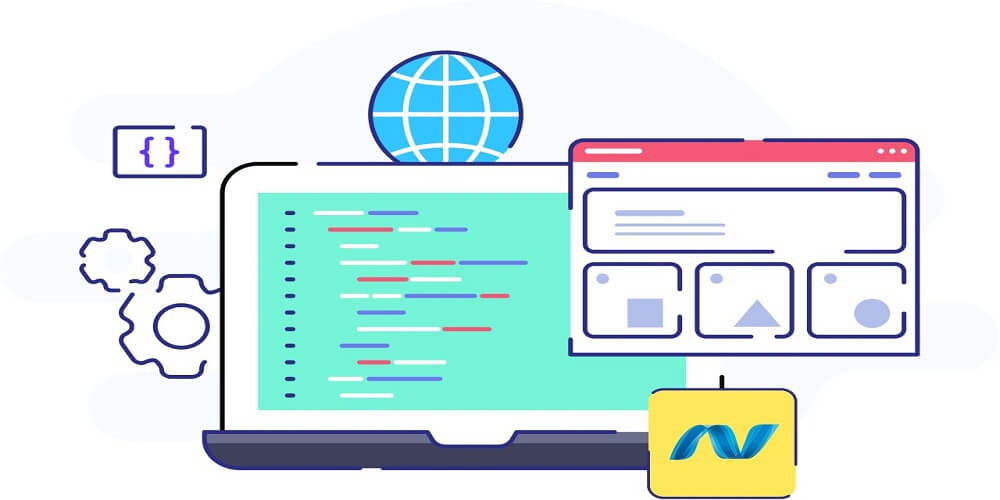 .NET developers should be able to handle a wide range of issues related to the program, including but not limited to performance, scalability, security, and testing, among others. Developers completely versed in Microsoft Visual Studio .NET may utilize the framework to create everything from massively distributed web applications to sophisticated desktop applications to current mobile applications.
Additionally, understanding Mono is advantageous since the combination of .NET with Mono enables even more portability across a wider variety of platform environments.
Various benefits to the new add-ons
With the emergence of the Internet of Things and linked devices, utilizing single development software is obsolete. Because devices must be adaptable and can connect to various operating systems, it would be nearly unthinkable to rely on a single technology.
This is exactly why the .NET framework is such a fantastic development platform. Because of its most recent updates, it can now be used for various development objectives, including desktop, online, mobile, and terminal apps, offering it a preferred option for both start-ups and major corporations alike. When it comes to benefits, it's important to mention that .NET is quite configurable. Because of the accessibility of current built-in structures and tools and the possibility of building new ones, developing a digital product using .NET minimizes the time it takes to start and decreases the company's cash. In addition to a variety of cited sources of information, it enables access to a plethora of common knowledge worldwide. Pages are relatively easy to develop and maintain when using the .NET framework. This is because the source code and HTML are both present.
Applications, open-source, and anything other than standard technologies such as virtual reality, holography, augmented reality, and 3D printing are becoming more popular. Virtual reality commerce, e-commerce, holograms, and the open-source movement will focus on the future generation of online companies.
Microsoft has put a significant amount of money into each of these areas. If you engage an ASP.NET developer, you will be able to take advantage of these, and I am certain that you will be completely delighted with their work. Hire an ASP.NET programmer to create a better website and application that will allow you to remain on top of the competition and grow your online company simultaneously. Prepare to lead from the front with your website, designed by an ASP.NET developer and programmers, and drive your company to the top of the rankings.
Choose one of the following options:
Expanding your in-house staff is a bit less complicated and specifies the same capabilities you're searching for and acquiring someone who has them. For instance, if you have a talented front-end developer but find it difficult to meet deadlines, you may want to consider hiring a project manager to supplement your team. There are numerous critical duties for an effective web development start-up team structure.
Whenever you engage with a freelancer or enlist the services of a creative firm, things might get a little trickier. The addition of outside employees means an increase in management responsibilities. Additionally, we must implement a well-thought-out onboarding approach for both sides to interact successfully. For the most part, .NET developers' experts assist huge teams in streamlining and speeding up their work; thus, not every in-house team requires the presence of this job on their team.
Final Words
Undoubtedly, there is an increasing need for mobile apps and full-stack development nowadays days; nevertheless, it is felt that the following is true: .NET will continue to be in high demand. Back-end services are required for most of the tasks we do in applications, so REST APIs are becoming more popular.
.NET developers will be required if you need to build graphics for your site. He will create the concept for your website, including the desire to stand components, the style and design, and the functionality that will provide a smooth user experience for your visitors.
With the introduction of ASP.NET Core, the IT industry is entering a new era in creating online business applications. The ongoing enhancements to the capabilities of ASP.NET make the Developer's job simpler while increasing the profitability of a company's internet presence. As a result, ASP.NET Core has emerged as the platform of choice for enterprises looking to create online applications.