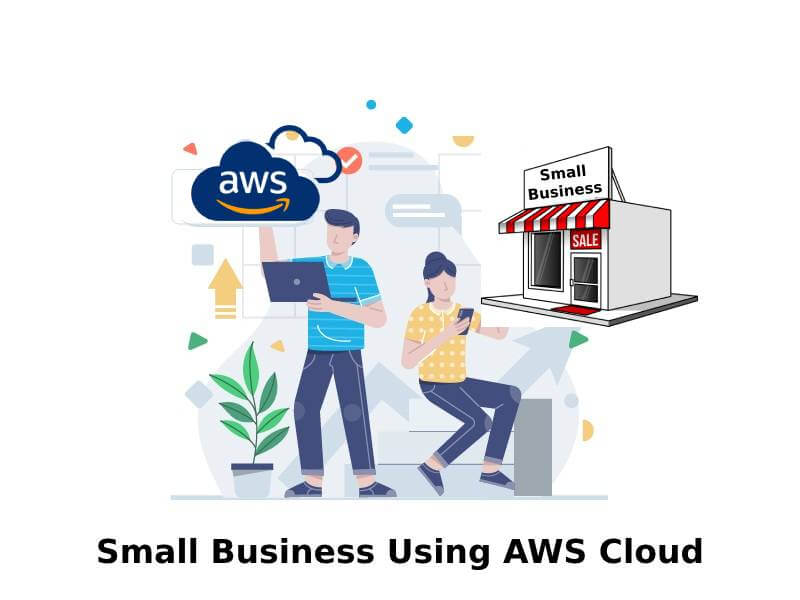 Best Compelling Arguments for Incorporating
Yes, cloud computing has indeed transformed the work activities of many sectors during the last decade. Many business owners, however, are still wary of the notion of transferring their activities to a virtual platform. It is normal to feel worried about making a change. However, studies and real-world experiences demonstrate that the advantages of the cloud exceed the dangers, which are in any case insignificant.
The cloud will be mentioned often in any discussion regarding information technology architecture, data, or business transformation. And with good reason. The cloud offers enormous possibilities to accomplish things better, differently, and more cost-effectively than they were before possible. It's also extremely simple for it to be seen as the "ultimate destination," a goal that can be checked off as completed - we have to be in the cloud to compete. The cloud is more than a physical location; it is the design paradigm for the retail and consumer packaged goods industries of the future. As a result, just obtaining access to the cloud is not sufficient for success. It is important to consider both how you get there and what you do once you get there.
Since its debut, cloud computing has gained widespread and fast acceptance across the world. Here are the best compelling arguments for why you should consider incorporating your small company into the cloud.
1. A solution to Reduce Costs
Businesses may save a considerable amount of money on capital expenses since the cloud eliminates the need for an in-house server as well as the need for new hardware. Additionally, it removes the need for maintenance personnel, office space, and other facilities. In the case of QuickBooks cloud hosting, companies only need to pay for the resources they need, which is usually in the form of a monthly charge that can be canceled anytime they choose. It eliminates the need to invest in infrastructure, which is a boon for small companies, who are already operating on a limited budget to begin with.
2. Reliability
When it comes to cloud computing, it offers a dependable service platform that is extremely trustworthy, in some cases even better than an internal setup. The cloud service providers and their highly trained staff of service engineers make certain that you get an uninterrupted supply of resources that does not interfere with your job activities. This prevents the company from experiencing a server failure or any other problem with its IT infrastructure in the future.
3. Manageable processes
When using the cloud, the cloud provider is solely responsible for all technical aspects of the service. The cloud service provider is responsible for all aspects of these operations, from upgrading to security. Because of this, you will have less to worry about and will be able to devote more time to the development of your organization. The simplicity of use of cloud-based QuickBooks contributes to the simplification of work procedures and the improvement of management.
4. Mobility
This is probably the most beneficial feature that the cloud has to offer. Authorized users can access the cloud from any location and at any time. This is very handy for workers, particularly when they are on a business trip and need access to financial records. In addition, the cloud offers a platform for real-time collaboration, ensuring that everyone has access to the most recent information and that all metrics are up to date and accurate.
5. Getting a Head Start on the Competition
Businesses are always striving to expand and accomplish their stated goals and objectives. The cost of establishing technological infrastructure from the ground up may be too expensive for small companies, which can be a major concern. The cloud can be accessed from any device connected to the internet, which makes frequent updating a piece of pie. This translates into extra time for work and an increase in overall productivity.
Cloud computing has altered a large number of work procedures, and it has unquestionably been a beneficial transformation. Working on your books from almost any location is possible thanks to QuickBooks cloud hosting services. With the fast growth of technology and the embrace of change by companies, it is prudent to move with the flow to remain ahead of the competition and survive.
6. Relinquish control
Because they no longer have complete control over their working environment, including some of the reconfigurability that they have been used to managing, some IT teams are opposed to using the AWS cloud migration services to move to the AWS cloud. However, here's a statistic: 43 percent of companies that are presently using the cloud wish they had done it earlier. Furthermore, individuals who are delaying making a choice may find themselves overtaken by a rival who is more definite in their approach.
7. Increased adaptability
Flexibility is a critical buzzword in today's corporate environment, as it has always been. The requirements of clients and consumers are always changing, and companies must be flexible enough to respond to these changes. Cloud computing has the potential to offer businesses the additional flexibility they need to improve their business.
Firms may use cloud computing to free up resources (including financial and human resources) for use in other areas by using resources on the cloud. This enables businesses to spend more time and resources pleasing their clients and customers rather than sustaining their information technology infrastructure.
Because of their adaptability, cloud-based services have become more popular. You will not have to rebuild your IT infrastructure to get more bandwidth, which is something that a cloud provider can offer you very instantly if you need their spectrum.
8. Low cost and accessible
Large corporations are willing to spend whatever it takes to transition their working systems to a technology-based environment. Medium-sized and small companies, on the other hand, have a different set of challenges. They are often cash-strapped and only use technology when it is necessary to do so. AWS Cloud computing is a lifesaver for such corporations since it eliminates the need for capital investments. Cloud computing does not entail significant hardware expenditures. A company must pay as they go and use the model following their subscription plan, which is billed monthly.
Cloud computing has a 99.9 percent uptime guarantee, making it a dependable source of information and services. Employees of a company may use the cloud at any moment throughout their working hours, regardless of where they are located.
The most efficient method of migrating to Amazon Web Services
When working with novice IT personnel, moving to the cloud may be a stressful process. While AWS makes it as easy as possible via its educational videos, it is important to remember that the business's employees will need to put in the necessary time and effort to move the organization through the migration. This diverts their attention away from other important business activities. After everything is said and done, people may return to their regular employment and focus on the company's objectives after the migration process is over.
We all know that Amazon Web Services (AWS) is the undisputed leader in the cloud computing industry and that it serves as the benchmark against which all other service providers are evaluated. It provides flexibility, cost savings, dependability, scalability, and security, all of which are beneficial to companies of all sizes.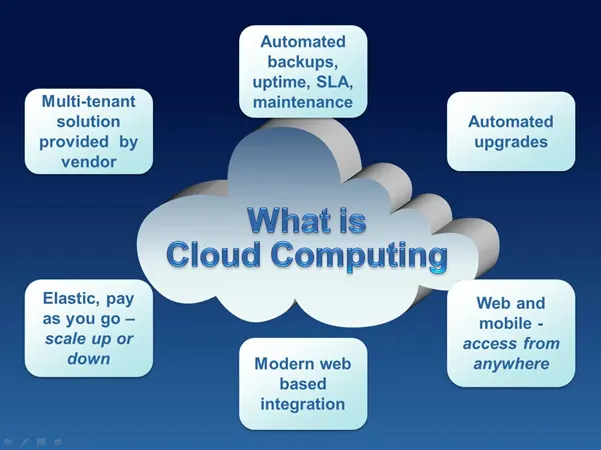 Image source: https://u.osu.edu/cloudcomputing/application-in-business/
Cloud computing benefits
Most small business owners are moving towards technological resources to scale their capabilities. The wide range of users includes eCommerce portals, product vendors, and exclusive services. As operations become complex the need for usage of cloud computing is inevitable. There should not be any fear of having sensitive data hacked as security measures have deepened and undergone several changes. As tech experts, we offer some useful insights.
Although many measures can be adopted some are vital and mentioned down below.
1. Restrict personal app accessibility on non-business sites. Cloud services are best used with endpoint detection and response (EDR).
2. You can easily outsource some IT systems for the business.
3. Avoid risks related to upgrades.
4. Solutions also include encryption and restricted access to authorized personnel only.
5. File storage system reduces physical theft of devices or hacking.
Aegis has a very established platform to help mid-size and small business owners secure their data on the cloud. We follow all protocols related to compliance to help owners to operate in peace. Contact us now!
Scalability and performance
Cloud computing offers several benefits for the efficient performance of their resources. Some small business owners see a rise in the requirement of their stock in the peak season. Cloud computing is useful in dynamically using the resources. Being able to adapt to the new market trends is important.
Features of the AWS are built to add processing power to the business. Storage and bandwidth can be increased. They do not require costly upgrade of the system. With adaptability to the business needs your organization can manage with three types of solutions.
We offer hybrid, horizontal, and vertical methods to scale and avoid disruptions in functions.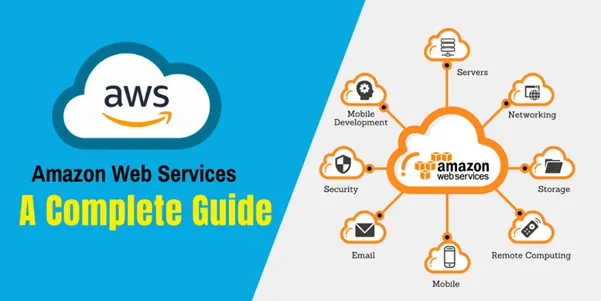 Image courtesy: https://www.encaptechno.com/blog/aws-complete-guide/
Examples of small companies using AWS to do business
Some companies have benefitted by switching over to AWS. A textile company called Bru Textiles managed to come into the limelight by trusting AWS. The company invested in securing its digital assets to save its business and also match the competition from bigger organizations in the textile sector.
As the company decided to make a digital backbone using cloud services, they have managed to retain their clients. AWS has given a flexible structure to operate and scale the fabric requirement on demand.
Another company called PayGate has managed to offer the best payment gateway in Africa. With the deployment of AWS, they have been able to deal with the complex banking system to pay merchants. Today it is counted as a reputed and established company in which customers trust. With AWS they got a proof of concept even though they were starting young and challenging peers and giants based in the EU.
PayGate managed to get a secure web server layer and a transactional layer. It helped the developers to create a code, test it in the environment and through applications. This adaptation helped them to save costs in a big way.
Aegis Software recommends using AWS for managed cloud services. With compliances, this is the best way to secure online transactions for any small business dealing in payments and payrolls. Get in touch with us!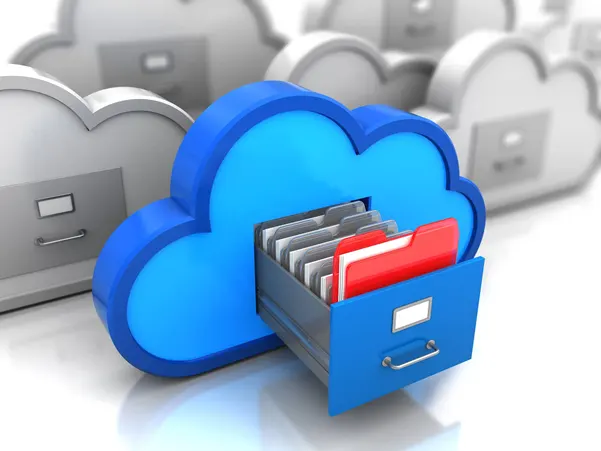 Image courtesy: https://www.mica.nl/cloud-back-up-recovery/
Data backup and recovery on the cloud
A data backup on the cloud saves the trouble of disaster recovery at a later stage. It works like 'prevention is better than cure.' Most small businesses have hard copies offsite. But this is not enough to save the records or data. Therefore, backups are far more vital than disaster recovery. With AWS it is possible to get back on track in a few minutes as the data remains unaffected.
In case there is a malicious attack or hack along the lines of Distributed-Denial-of-Service, the business database cannot be accessed. Even as this action is being performed by hackers, the cloud system will protect legitimate data. The networking systems will not operate as the data remains safe. This is why backup data is very essential.
AWS provides a more efficient approach. It will have images of the backup data and put them on virtual servers based on when they would be required again. If the backup is ready this solution works in a few minutes.
What happens if the data center is destroyed?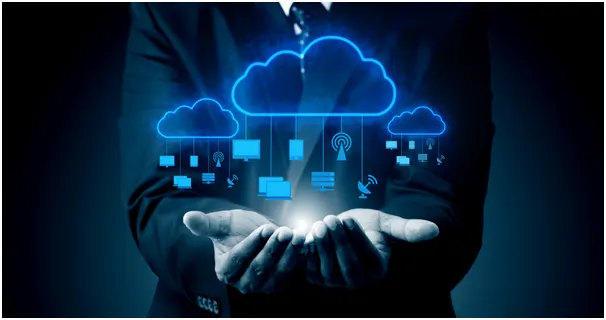 Image source: https://futureskillsprime.in/blog/here%27s-why-you-should-learn-cloud-computing-in-2022
This could be a really bad scenario for any kind of business anywhere in the world. Often permanent damage is done by natural disasters or electrical surges. Having offsite copies of data is essential to help recover. Restoring data on a new infrastructure is one solution to keep the business running. It allows recovery of the rest of the data.
Data sabotage is another nightmare that a small business owner can face. What can be done to be prepared?
An employee might add wrong or bogus data so that it is not usable at all. The copies of the real data can be added by the time the recovery process is initiated. But survival is possible if the backup plans are ready on the cloud.
While it is easy for larger organizations to recover from a setback, the same was not possible for the smaller players in the market. Thanks to cloud computing it has changed. With several advanced tools and procedures, software engineers can help in data backup and recovery. This is yet another additional benefit of AWS that cannot be ignored.
Collaboration and Communication Tools:
Cloud collaboration tools offer a platform for people in a firm to share, converse, and work together on its projects Cloud collaboration tools are web-based software systems that enable global collaboration and streamline cooperative work on programs and assignments.
Typically, they offer fundamental functionalities like text communication and the ability to share files, and in some instances, they function as tools for video chatting.
Some of the tools are
1. Box: Box is capable of handling the migration of your material from more than 15 different source systems into Box. This multipurpose piece of technology is intended to store and arrange a broad variety of tools, making it possible to quickly and simply retrieve them whenever they are required.
2. Trello: To visualize processes, Trello is based on the concepts of Kanban project boards. This allows it to provide managers and team members with a simple picture of a project from its beginning to its end. Card representations of the particular activities are used, and these cards may be moved from one list to another to signify progress.
3. Notion: Because every one of us has a unique set of obligations, communication ideas, and styles, it is fair to assume that becoming organized with a team is not as simple as it may appear. Apps like Notion, on the other hand, make it a little bit simpler and more manageable to work together as a team. Notion is an excellent tool for professionals to use to promote the values of collaboration in their workforce.
4. Microsoft 365: This provides unconventional safety structures, involuntary informs, and dependable client provision, safeguarding a flat and protected user experience. Having a variety of apps and services, Microsoft 365 is a multipurpose and essential tool for characters, industries, and firms of every size, authorizing firms to work smartly, interconnect effectually, and stay industrious in the present quicker digital realm.
5. Google workplace: When it comes to efficiency and competence in the workstation, Google provides a group of unbelievable tools that could transform the kind we work. Its famous tool is Google Drive, which lets users collect and share brochures, worksheets, and performances operational. Having driven, the team can cooperate in actual time, making it extremely simple to work on projects organized, notwithstanding any place or time.
How do cloud platforms facilitate remote work and collaboration?
The use of a cloud computing platform offers several benefits, the most important of which is the incredible mobility and the ability to operate from any location. Regardless of whether you are at home, attending meetings, or working remotely from a café, you will always be able to locate and work on the tasks that are currently assigned to you. You will also be able to remain up to speed on what is happening.
Because of the rise in the number of cybercrimes, businesses are continuously concerned about the safety of their data when it is stored on a platform that is hosted somewhere in the cloud.
When it comes to cloud platforms, one of the most significant advantages is the capability to access files and data from any location, provided that there is an internet connection obtainable.
They provide contemporary communication channels that enable people to communicate while they are on the go, eliminating the need to convene in meetings that are not only time-consuming but also inconvenient.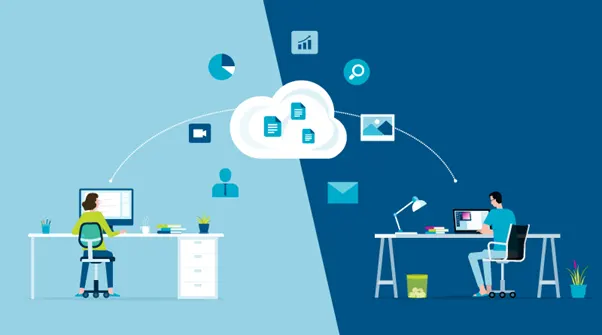 Image source: https://www.milesweb.in/blog/hosting/cloud/what-are-characteristics-of-cloud-computing/
Industry-Specific Use Cases
Cloud computing has transformed several businesses all over many places by changing the way businesses function and opening up newer potentials for development and revolution. Whether it is a small or large firm, the influence of it has been thoughtful and extensive.
In the healthcare segment, for instance, cloud computing has allowed continuous entree to data of patience, better-quality teamwork between healthcare specialists, and eased medicinal facilities.
In the education subdivision, cloud computing has changed the way students and teachers work together and take control of resources. All the learning administration structures are cloud-based and students have course materials, give in to projects, and are involved in computer-generated conferences from any place and at any time.
The manufacturing business also has practiced an important influence via cloud computing. By accepting cloud, manufacturers know they have expanded actual discernibility to their processes, letting it enhance manufacture, decrease stoppage, and progress complete competence. Cloud-based analysis and predictive preservation have allowed practical decision-making and lessened upkeep prices
In the financial segment, it has incorporated the cloud for its scalability, safety, and expense efficiency. Cloud computing has allowed groups and fiscal organizations to procedure huge volumes of dealings, achieve compound data analysis, also bring modified facilities to clients.
Integration with IoT and Emerging Technologies
Cloud computing is an expertise that lets users access computer resources, like storage, servers, databases, and programs, whenever they need them. This access may be obtained via the use of the internet. Through the provision of agility, versatility, and value for money to the data storage and administration that Internet of Things devices need, cloud computing has the potential to expand the Internet of Things. Internet of Things devices may also be able to access sophisticated cloud services, like artificial intelligence, and data analysis, including security, thanks to cloud computing. When these two services come composed, they make a lively interaction that could change businesses and rationalize processes. The Cloud is the support, offering the essential set-up and capital to fund the huge arrival of data produced via IoT devices. It offers a centralized hub where data through many sensors and devices is kept safe, handled, and examined in actual time.
Role of the cloud in supporting emerging AI and ML technologies
Artificial intelligence was developed considerably earlier than cloud computing; nonetheless, cloud computing and the technologies that it uses have significantly contributed to the advancement of AI. Computing done on the cloud has shown to be a powerful accelerator. To get insights from their data, organizations depend on cloud analytics and business intelligence to do this. AI and cloud computing are causing a revolution in business and industry. Using artificial intelligence models that are hosted in the cloud, businesses can rapidly design and deploy intelligent applications at scale.
On the other hand, machine learning is a subfield of artificial intelligence solutions that focuses on allowing computer systems to acquire and enhance knowledge from experiences without being specifically programmed. This is accomplished via the use of machine learning strategies. Unlocking the value of data and allowing intelligent decision-making have both contributed to the change that it has brought about in several areas, including healthcare, banking, and advertising.
The combination of machine learning with cloud computing creates a dynamic partnership that enables companies and academics to fully use the potential of modern data structures and analytics.
Regulatory Compliance in the Cloud
Understanding the importance of regulatory compliance and data protection in the cloud
In the present digital time, many companies have progressively depended on cloud computing for its storing of data as well as dispensation requirements. However, with this suitability, there is even accountability of safeguarding Regulatory Compliance in the data security towards the cloud.
Regulatory compliance means a company has to adhere to the explicit laws, guidelines, and strategies expressed by leading forms in numerous businesses. Regret to obey can offer many consequences, permissible significance, and reputation harm. When it comes to data protection many firms should take practical procedures to protect delicate data through unofficial admission, obstacles, and loss of data. Organizations may get several advantages by using cloud technology, including the flexibility to easily adjust capacity, cost savings, and improved teamwork. Nevertheless, these benefits are accompanied by significant hazards if not well controlled.
Don't settle for subpar software services when you can get in touch with us and experience the best in the industry. Contact us today and let us transform your business with our cutting-edge software solutions.
How Providers Uphold Global and Industry-Specific Standards
Organizations may get several advantages by using cloud technology, including the flexibility to easily adjust capacity, cost savings, and improved teamwork.
Nevertheless, these benefits are accompanied by significant hazards if not well controlled. Adhering to international and sector-specific benchmarks is not only a need for businesses, but also a demo of a provider's dedication to providing outstanding cloud services to their esteemed clients. Even though their terms are difficult to understand, compliance standards are intended to safeguard your firm, especially the sensitive information and data that it has.
Case Studies and Success Stories
Cloud technologies contribute to corporate expansion, save expenses, and elevate operational effectiveness. Here are some important case studies on cloud computing that have been conducted across a variety of industries:
1. Netflix
One of the most popular online streaming services, Netflix, is dependent on the cloud infrastructure provided by Amazon Web Services (AWS) to maintain its enormous growth and worldwide penetration. Netflix can swiftly launch new features, grow its servers on request, and deliver a smooth streaming experience to billions of consumers all over the globe because it has adopted a strategy that prioritizes the cloud.
2. Airbnb
Cloud computing provided Airbnb with several benefits, one of the most notable of which was the capacity to adjust the amount of resources they used in response to changes in demand. Even during times of high demand, they were able to effortlessly manage the surge of clients without experiencing any significant problems. They may, on the other hand, improve the distribution of resources during periods of lower activity, so lowering their expenses and safeguarding where their activities are productive.
3. Capital One
A large chunk of Capital One's infrastructure was moved to Amazon Web Services (AWS), which let the business minimize the size of its data center and concentrate on developing new digital banking products. Capital One is a leading financial institution because of this migration. Through the implementation of a cloud-first strategy, Capital One is been able to not only expand its security posture but also speed up its software development lifecycle.
4. Coca-Cola
The Google Cloud Platform (GCP) is now the location of the consumer interaction and collaboration platform that the multinational beverage corporation Coca-Cola has relocated to. Coca-Cola has been able to strengthen its global data analysis capabilities, increase the effectiveness of its supply network, and provide its consumers with more tailored interactions as a result of using the cloud services offered by Google.
5. Shell
A partnership between Microsoft Azure analytics services and the global oil and gas firm Shell was formed to optimize the company's business operations and accelerate its digital transformation activities. Shell has increased its operational efficiency, decreased its expenses associated with information technology, and expanded its options in the areas of data analytics and artificial intelligence by transferring the apps and data to the cloud.
Training and Skill Development
Significance of training employees on cloud technologies
Cloud technologies could lead to cost savings for the industries. By teaching your employees the way you could influence such technologies, one can improve reserve operation, lessen all the hardware expenses, and reduce the requirement for overpriced IT infrastructure preservation.
Your staff will be able to access the virtual classes if you utilize cloud storage for your employee training.
It is possible to construct shareable modules that may be sent to several departments using learning management systems that are hosted in the cloud. You can simply build a new course on the employee onboarding process, set it up, and then reuse it across a variety of teams.
Businesses will lessen the menace of safety breaches due to employee error.
In addition, organizations might benefit from investing in cloud security training and awareness to create a culture of security.
What resources are needed for cloud-related skills and certifications?
1. Amazon Web Services (AWS) Solutions Architect
The AWS Certified Cloud Practitioner certification is specially made for students getting experience and could be a method to create experience for the AWS Explanations Architect Associate certification.
2. Microsoft Certified: Azure Fundamentals
With this certification, you can show that you know the basics of cloud computing and that you can use the Azure interface, build virtual machines, control storage, and launch apps.
3. Coursera:
Coursera provides an extensive variety of cloud computing courses via the best universities and business specialists. Such courses have many cloud know-how and platforms, letting you select the one that brings you into line with the goals.
4. Udemy:
Udemy is a different widespread online learning platform that provides a massive selection of cloud computing developments.
Partnering with Aegis Softtech, businesses gain access to a wide range of services that can propel their operations to the next level. From innovative software development to advanced cybersecurity solutions, we have a track record of delivering top-notch results that meet and exceed client expectations. Contact us now!
Smart Cost Management Strategies and Future Trends for Businesses
In the quickly developing background of technology, businesses are increasingly turning to the cloud to rationalize procedures and improve scalability. The cloud deals with unprecedented advantages, and managing costs efficiently is paramount.
Some practical tips for optimizing costs in the cloud and authorizing firms to control and predict their expenses.
1. Connect the Power of Reserved Instances
Regarding cost optimization in the cloud, Reserved Instances (RIs) are a game-changer. By committing to a specific instance type in advance, businesses can unlock substantial savings compared to on-demand pricing. RIs provide:
A fixed-term commitment.
Ranging from one to three years.
Giving companies the stability they need while keeping costs under control.
2. Embrace Monitoring Tools for Precision Insights
To manage costs effectively, businesses must clearly understand their cloud usage patterns. Monitoring tools, such as Amazon Cloudwatch or Azure Monitor, offer real-time insights into resource utilization. These tools enable businesses to identify underutilized resources, allowing for informed decisions on resizing or terminating instances that may drain unnecessary funds.
3. Set Budgets and Stick to Them
Budgeting is a cornerstone of effective cost management. Cloud service providers offer robust budgeting tools that allow businesses to set spending thresholds for specific services in the whole cloud infrastructure. Regularly monitoring and adjusting these budgets as the business evolves ensures that financial goals are brought into line with actual expenses, preventing unpleasant surprises at the end of the month.
4. Leverage Variable Workloads
For assignments with flexible timelines, Spot Instances presents a cost-effective alternative. These instances allow businesses to bid for unused capacity at significantly lower prices than on-demand instances. While Spot Instances are subject to termination in case required elsewhere, its best for non-critical capacities, saving substantial costs without compromising performance.
5. Implement Tagging for Resource Company
Cloud atmospheres can quickly become complex, making it challenging to recognize the purpose of every resource. Implementing tagging systems helps businesses categorize and organize resources efficiently. Tags can be used to label resources via department, project, or purpose, allowing for precise tracking of expenses. This level of organization enhances transparency and facilitates targeted cost optimizations.
6. Regularly Review Resources
Cloud environments are energetic, and business desires can change over time. Regularly reviewing resource utilization and rightsizing instances safeguards that industries only pay for what they need. Rightsizing involves adjusting instances to match the workload, preventing overprovisioning and unnecessary expenses.
7. Explore Multi-Cloud Policies for Cost Diversity
While many businesses opt for a single cloud provider, exploring multi-cloud approaches can provide cost diversity. Distributing workloads in many areas based on specific strengths and pricing models can optimize costs and mitigate risks associated with vendor lock-in.
8. Emphasize Security to Avoid Unforeseen Costs
Security breaches jeopardize data and could result in significant unexpected costs.
9. Stay Informed About Pricing Changes
Cloud service offers regularly update their pricing models. Staying informed about these changes ensures businesses can adapt their cost management strategies accordingly. Subscribing to newsletters, attending webinars, or leveraging automated tools that notify about pricing updates helps businesses stay ahead of the curve.
Bottom Line
AWS cloud analytics was built from the bottom up to identify and react to attacks in real-time. It offers comprehensive security insights into your AWS infrastructure while providing fast time-to-value, ease-of-use, and a limited total cost of ownership, according to the company.