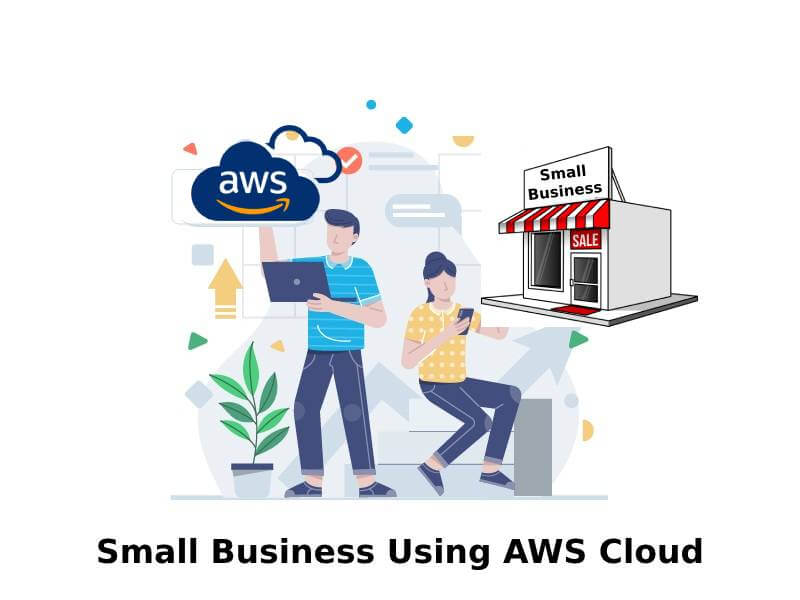 Best Compelling Arguments for Incorporating
Yes, cloud computing has indeed transformed the work activities of many sectors during the last decade. Many business owners, however, are still wary of the notion of transferring their activities to a virtual platform. It is normal to feel worried about making a change. However, studies and real-world experiences demonstrate that the advantages of the cloud exceed the dangers, which are in any case insignificant.
The cloud will be mentioned often in any discussion regarding information technology architecture, data, or business transformation. And with good reason. The cloud offers enormous possibilities to accomplish things better, differently, and more cost-effectively than they were before possible. It's also extremely simple for it to be seen as the "ultimate destination," a goal that can be checked off as completed - we have to be in the cloud to compete. The cloud is more than a physical location; it is the design paradigm for the retail and consumer packaged goods industries of the future. As a result, just obtaining access to the cloud is not sufficient for success. It is important to consider both how you get there and what you do once you get there.
Since its debut, cloud computing has gained widespread and fast acceptance across the world. Here are the best compelling arguments for why you should consider incorporating your small company into the cloud.
1. A solution to Reduce Costs
Businesses may save a considerable amount of money on capital expenses since the cloud eliminates the need for an in-house server as well as the need for new hardware. Additionally, it removes the need for maintenance personnel, office space, and other facilities. In the case of QuickBooks cloud hosting, companies only need to pay for the resources they need, which is usually in the form of a monthly charge that can be canceled anytime they choose. It eliminates the need to invest in infrastructure, which is a boon for small companies, who are already operating on a limited budget to begin with.
2. Reliability
When it comes to cloud computing, it offers a dependable service platform that is extremely trustworthy, in some cases even better than an internal setup. The cloud service providers and their highly trained staff of service engineers make certain that you get an uninterrupted supply of resources that does not interfere with your job activities. This prevents the company from experiencing a server failure or any other problem with its IT infrastructure in the future.
3. Manageable processes
When using the cloud, the cloud provider is solely responsible for all technical aspects of the service. The cloud service provider is responsible for all aspects of these operations, from upgrading to security. Because of this, you will have less to worry about and will be able to devote more time to the development of your organization. The simplicity of use of cloud-based QuickBooks contributes to the simplification of work procedures and the improvement of management.
4. Mobility
This is probably the most beneficial feature that the cloud has to offer. Authorized users can access the cloud from any location and at any time. This is very handy for workers, particularly when they are on a business trip and need access to financial records. In addition, the cloud offers a platform for real-time collaboration, ensuring that everyone has access to the most recent information and that all metrics are up to date and accurate.
5. Getting a Head Start on the Competition
Businesses are always striving to expand and accomplish their stated goals and objectives. The cost of establishing technological infrastructure from the ground up may be too expensive for small companies, which can be a major concern. The cloud can be accessed from any device connected to the internet, which makes frequent updating a piece of pie. This translates into extra time for work and an increase in overall productivity.
Cloud computing has altered a large number of work procedures, and it has unquestionably been a beneficial transformation. Working on your books from almost any location is possible thanks to QuickBooks cloud hosting services. With the fast growth of technology and the embrace of change by companies, it is prudent to move with the flow to remain ahead of the competition and survive.
6. Relinquish control
Because they no longer have complete control over their working environment, including some of the reconfigurability that they have been used to managing, some IT teams are opposed to using the AWS cloud migration services to move to the AWS cloud. However, here's a statistic: 43 percent of companies that are presently using the cloud wish they had done it earlier. Furthermore, individuals who are delaying making a choice may find themselves overtaken by a rival who is more definite in their approach.
7. Increased adaptability
Flexibility is a critical buzzword in today's corporate environment, as it has always been. The requirements of clients and consumers are always changing, and companies must be flexible enough to respond to these changes. Cloud computing has the potential to offer businesses the additional flexibility they need to improve their business.
Firms may use cloud computing to free up resources (including financial and human resources) for use in other areas by using resources on the cloud. This enables businesses to spend more time and resources pleasing their clients and customers rather than sustaining their information technology infrastructure.
Because of their adaptability, cloud-based services have become more popular. You will not have to rebuild your IT infrastructure to get more bandwidth, which is something that a cloud provider can offer you very instantly if you need their spectrum.
8. Low cost and accessible
Large corporations are willing to spend whatever it takes to transition their working systems to a technology-based environment. Medium-sized and small companies, on the other hand, have a different set of challenges. They are often cash-strapped and only use technology when it is necessary to do so. AWS Cloud computing is a lifesaver for such corporations since it eliminates the need for capital investments. Cloud computing does not entail significant hardware expenditures. A company must pay as they go and use the model following their subscription plan, which is billed monthly.
Cloud computing has a 99.9 percent uptime guarantee, making it a dependable source of information and services. Employees of a company may use the cloud at any moment throughout their working hours, regardless of where they are located.
The most efficient method of migrating to Amazon Web Services
When working with novice IT personnel, moving to the cloud may be a stressful process. While AWS makes it as easy as possible via its educational videos, it is important to remember that the business's employees will need to put in the necessary time and effort to move the organization through the migration. This diverts their attention away from other important business activities. After everything is said and done, people may return to their regular employment and focus on the company's objectives after the migration process is over.
We all know that Amazon Web Services (AWS) is the undisputed leader in the cloud computing industry and that it serves as the benchmark against which all other service providers are evaluated. It provides flexibility, cost savings, dependability, scalability, and security, all of which are beneficial to companies of all sizes.
Bottom Line
AWS cloud analytics was built from the bottom up to identify and react to attacks in real-time. It offers comprehensive security insights into your AWS infrastructure while providing fast time-to-value, ease-of-use, and a limited total cost of ownership, according to the company.