Dataverse Search is now the recommended way of performing the search on the platform. It is the relevance search renamed with new features added to it.
By default, the Dataverse search is disabled. To enable it Administrator has to login to the Power Platform admin center, select the Environment, and navigate to Features inside Settings for the environment.

Switch on the Dataverse Search and save the settings.

After enabling the Dataverse search, the first thing you will notice is the search box moved to the top middle section of the Dynamics 365 apps.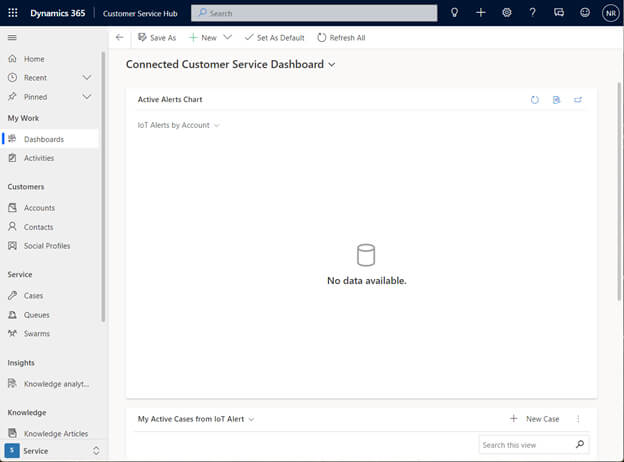 As soon as you start typing in the search box (minimum 3 alphabets), it starts listing down the search results.
For the search keyword – "ser", while you are still typing, you can see the search results available.
You can see that it has performed a search across different entities, and found the records in the Cases and Tasks table.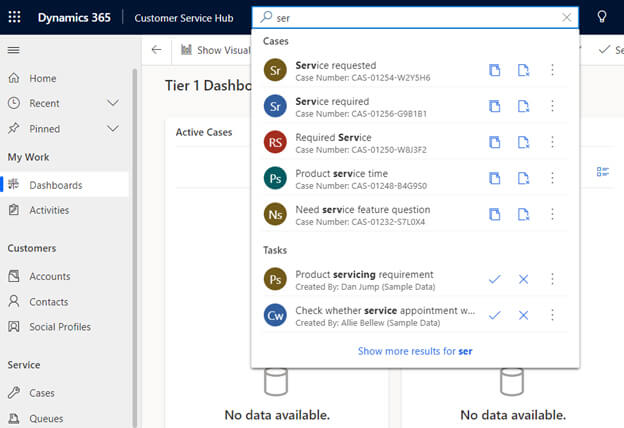 Similarly searching for "adr", brings the results from Contacts, Accounts, and Phone call table as shown below.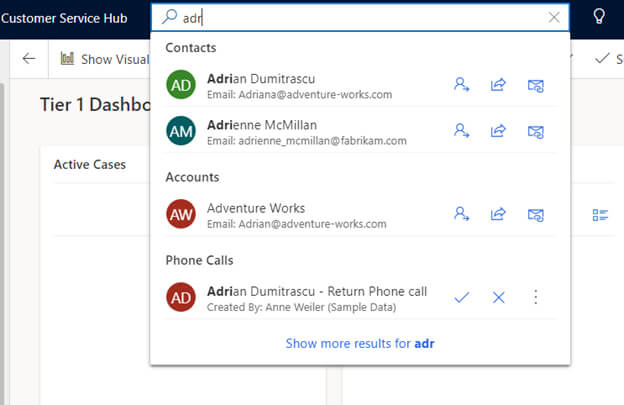 The other notable feature is the different actions that you can take on the records found.
For contacts, you can see the option to Assign, Share and Email a Link option.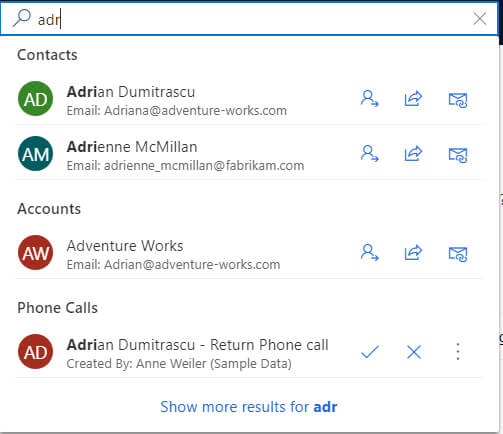 Similarly, for the Phone call, you get the option to Mark Complete, Cancel, and other commands as shown below.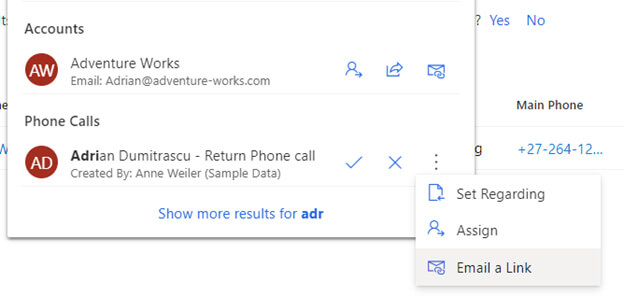 You can also click on the "Show more results for " link to open the Search results page.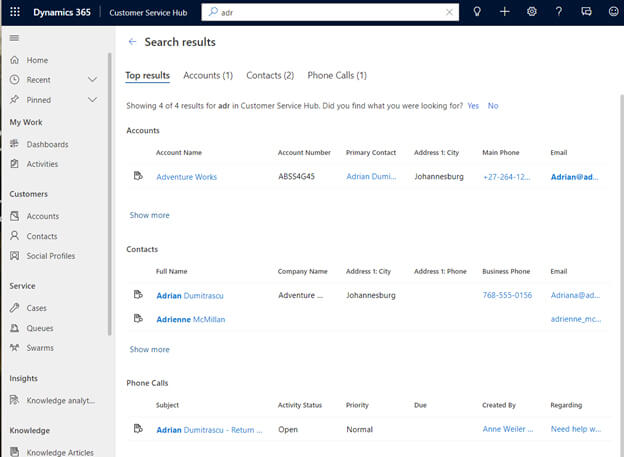 Within the Search results page, you can see the results table or entity wise, as well as perform the same quick actions.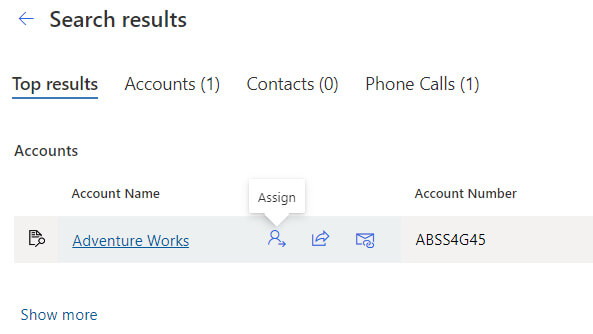 You can also filter the search results further based on Owner, Modified On, and Created On date, giving you more control over the search results.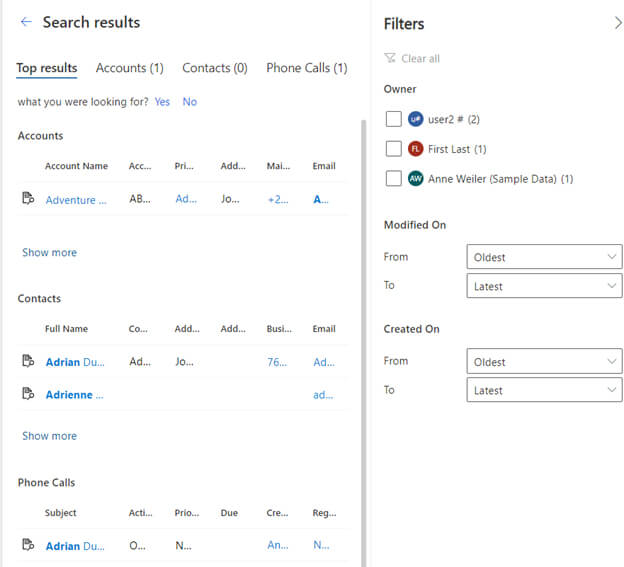 And as expected all of this is configurable, the admin can define which entity the search should be, which columns of that entity should be considered for search, and also the different options that should appear as part of Quick Actions for each of these tables.
From performing search against just one entity to categorized search and now the Dataverse search with all the new features added, the Dynamics CRM Solutions have come a long way, and with each release, it has progressively improved user experience, thus making it one of the top CRM products in the market.