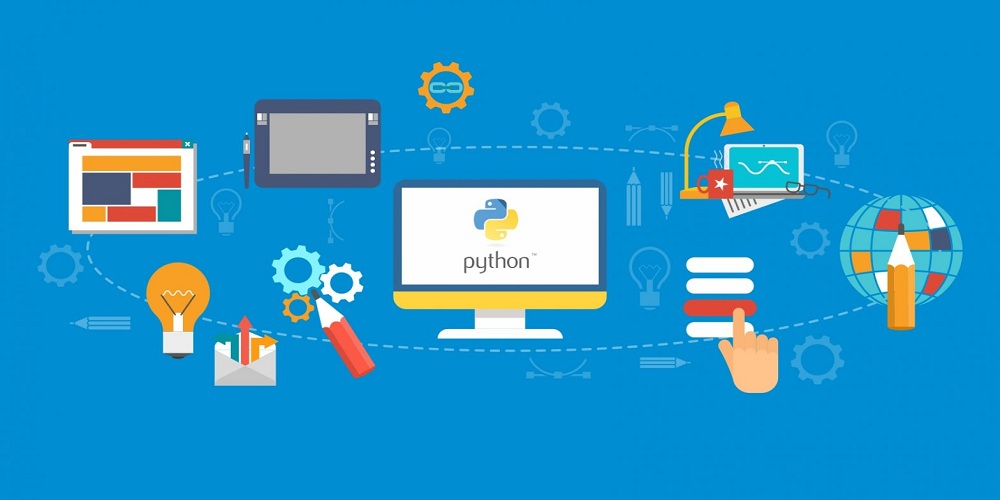 Python is a fantastic computer language that has been available for quite some time. It is easy to learn and use. However, despite its basic and clear syntax, PHP is strong enough to operate a few of the country's most successful websites, making it an excellent first-choice language for newcomers.
Why is Python best for website development?
Web development is designing and developing a website for a company or an organization. As vital as developing a business plan is in today's era of digitalization when most of our everyday tasks cannot be accomplished without the assistance of online technology, having a website for your company is just as crucial. Keep reading to understand why companies are choosing Python for website development.
1. After knowing various options in which Python can be effectively utilized, there must be little dispute among businesses looking at the optimum sites about the suitability of using Python Development company. Python is one programming language that comes even close to adjusting to such changes while still working clearly and systematically in today's modern, quickly changing technological environment.
2. In addition to being simple to learn, Python possesses all of the characteristics that make it a developer's dream come true. Because of its inherent characteristics, it facilitates activities and can work effectively with other languages. Despite being an open-source tool, Python may be customized to meet the specific needs of the programmer. With these impressive characteristics, if you, as a web development firm or as a developer, are still skeptical about Python's potential for web design, you will almost certainly lose out on everything important in the long term if you do not make the best choice. Now is the time to act!
3. There is no denying that the internet has evolved into a huge haven for various activities. Companies rely on it for various tasks, which have elevated it to the status of a corporate need. Python is easy and lightweight, so companies use it to develop websites.
4. More than 70 percent of clients rely on the internet for their daily activities, making it critical to focus on in the business world. Businesses are thus reliant on the Python market to raise their profile and get more customers. Additionally, the businesses are collaborating with a python development company that is well-versed in the art of attracting the attention of the customers.
Python Software Packages that are widely used in Web Development
Python Developer's demands for app development are increasing. Python programming offers many advantages compared to other programming languages, including the ability to do high-functioning programming, which is expected to be a need for websites and apps in 2023. Python is the ideal programming language for dealing with the issues that organizations confront daily, thanks to its continual evolution. Python programmers make use of the language's adaptability to develop effective solutions that fit the needs of company owners. Python developers will continue to discover new tactics for constructing contemporary websites due to the vibrant community that supports them.
Django
A popular Python open-source website development framework, Django is used for speedy web development tools. It is available for free on GitHub. It is a solid and accessible concept that enables you to concentrate on your application since the most important elements have already been baked and are pretty common practice. It is easy to concentrate on creating applications rather than recreating the wheel.
Flask
It is the most effective Python-based micro framework for developing web-based applications. Flask comes with a built-in server and debugger and the ability to incorporate RESTful request dispatching. As a result, the framework is frequently used for quickly and easily adding certain aspects to web applications without coding knowledge.
Web2Py
Web2Py is quite a common cross-platform website development environment for Python. It includes a code editor, debugging, and deploying tool all in one package. . It comes with built-in components that make developing Python applications easier, and it implements the MVC paradigm.
Bottom Line
There might take more work and attention to searching for such unique characteristics in web development businesses before you find the appropriate fit. Finding an experienced Python Development company, on the other hand, can assist you in meeting your business requirements and helping your company to go even further.
Please look at their collections and recommendations, and utilize the information to make the best recruiting selections possible. When defining the money, conditions, and deal, be reasonable with them.