Hire Full Stack Big Data Developers and Engineers
In the times when most companies are using some or the other form of data tools to drive their business decisions, it's time not sufficient to just invest in big data. You need to reconsider just about to hire big data developers, analysts and data management tools. Hire big data engineers who are smart and extremely talented at what they do.

TRUSTED BY
GLOBAL CLIENTS


















Big Data Developers Team Available for Hire
Big data implementation, when done right, could be that one major inclusion that transforms your business operations. With accurate insights, predictive analysis and value-adding tools, big data is destined to make a positive impact in all your decision making processes.
When it comes to hiring a big data full stack developer who can bring such welcome changes to your organization, you need to pull out all the stops and hire the best there is. Else, huge volumes of data without any proper big data developers is just chaos and a waste of money. Aegis has a team of competent developers who are highly skilled at building a complete big data system that will solve all your data needs.
Data Consultations
With many years of expertise in the domain working on projects of high complexities, our big data developers India are fully equipped to solve any challenges in the big data ecosystem.
Big Data Strategy & Roadmapping
Our augmented team of big data specialists will assess your resources, the type of data and your expected results to create a detailed roadmap on implementing a foolproof big data system.
Big Data Customized Solutions
Have any specific requirements of big data that need to be included in your system? We offer solutions customized to your industry and more specifically, your business operations to add great value to it.
Business Intelligence
You cannot achieve business intelligence without the aid of big data. Our big data experts will guide you to use the data tools at hand to its maximum potential and make it a part of business strategies.
You can hire Big Data Engineers across
USA

Canada

UK

Germany

France

Singapore

Italy

Israel

Australia

Japan

Netherlands

Sweden

Switzerland

Norway
Get Success with Big Data Hadoop Developers
Isn't it the dream of everyone to be successful as soon as implementing big data? Unfortunately, that's how it works. The crucial part to hire big data engineers, and often the most overlook part, is the expertise and the smart strategies implemented by the big data full stack developer. The success of a big data implementation depends on the big data team you hire. The developer you hire should have all the skillsets needed to understand and handle big data and your industry operations to offer a long-term solution.
Our big data developers India are quite the experts at what they do with their appealing characteristics like:
Wide Big Data Skillset
Our big data developers have a comprehensive hands-on knowledge on the everything there is to know about big data right from tool selection, data mining and aggregation to ETL pipeline, analysis and reporting.
Practical Experience with Data Platforms
Name any top big data platforms there is and our developers would have worked with it. We have worked on several data platforms like Apache Hadoop, Apache Spark, Kafka, Flume, HBase, Hive, Cloudera, Tableau, etc.
Adept at Managing Data Challenges
We love a challenging task more than anything and have helped in finding astonishing solutions for many of our clients. If you have any complex problem that is troubling you, hire big data developers from Aegis now.
Cohesive and Flexible Team
We have a great rapport among our team which reflects well on the big data services we provide. Our team is pretty flexible and adaptive to the new requirements and always encourage open communication lines.
Big Data Support Any Time You Need
If you have any sudden data trouble cropping up, then you can always reach out to our experts to get consultations or even better, to fix the issue. Hire big data engineers for support services for any time access.
Expertise of Our Big Data Developers
Our offshore team of skilled big data developers are continually working on new projects and updating themselves with the new technologies related to big data. As a result, they have a wide practical knowledge and in-depth expertise of the popular big data tools in the industry. Hire big data developers from our team now to utilize the valuable expertise we have gathered over a decade.
Hadoop
Apache Hadoop facilitates distributed processing and storage with high processing power to handle the enormous volume of tasks. Hire our big data Hadoop developer now to develop an all-inclusive data system.
Cloudera
Cloudera is a holistic platform that satisfies the complete need for big data including data warehousing, engineering, analytics and machine learning. It can be used as a cloud computing system or even as an on-premise system.
Spark
Apache Spark is an open-source tool specifically designed for big data processing that operates on the cluster computing framework. You can process multiple data sets in parallel at ultra-speed.
Kafka
Apache Kafka is a real-time data processing and distributed streaming platform that helps to pass messages and stream huge volumes of data with its ability to stream trillions of events in a single day.
PIG
Apache Pig is yet another platform of the Apache ecosystem that is a high-level platform for creating programs in the language of Pig Latin. You can use Pig to create and run programs on Hadoop.
Hive
Apache Hive is an open-source data warehousing system that stores, reads and writes data in its secure locations. It is used in integration with Apache Hadoop for data access, data querying and analysis.
Impala
Apache Impala is a modern, open-source platform with distributed SQL engine that is vital for processing huge volumes of data clusters in parallel. It works in conjunction with the Hadoop platform.
Sqoop
Apache Sqoop is the interface for facilitating the transfer of data between the databases and Apache Hadoop. You can import the data from MySQL, Oracle or other relational databases to Hadoop using Sqoop.
Our Engagement Models
Flexible engagement models to cater to your every need.
Every company will have very specific data needs personalized to achieve their goals. That's why we are pretty flexible about our engagement models. We take time to understand your specific needs from the project, the outcomes you expect from your business with this project and propose a customized plan that fits in with your budget. Here are some of the commonly offered engagement models to hire big data developers from Aegis.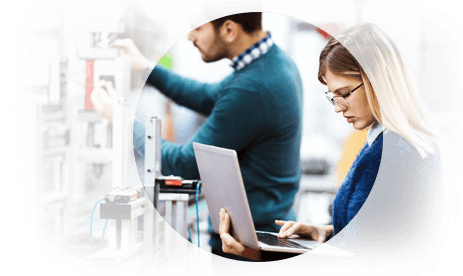 Fixed Time Model
In this model, we will fix a specific time for which our team will attend to your needs. This time will usually be a specific number of hours per week, or in some cases, per day, based on how demanding your project is. For the specific number of hours we work, we will have a specific cost fixed for it.
Dedicated Team Model
When you have a project or need access to a team of big data developers for a specific time, you can choose this model. We will assign a dedicated team to work for you till the completion of the project or a certain milestone which will be decided beforehand for which a cost will be fixed.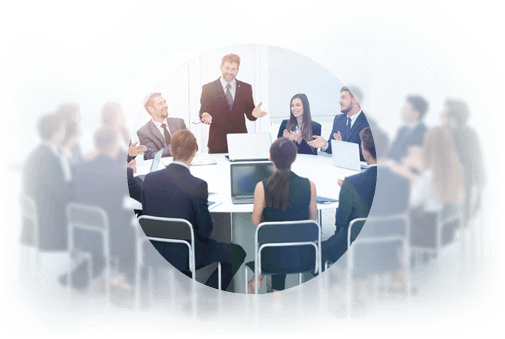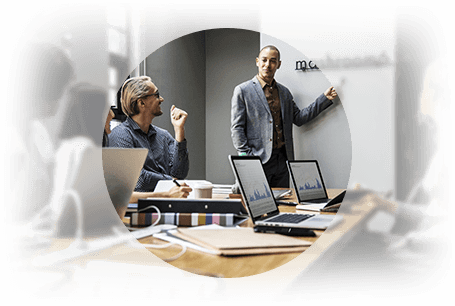 Milestone Model
This is a pretty flexible model in which the payment cycles are based on the milestones reached. If we are working on a long-term project, you will only have to pay when a pre-agreed milestone or progress in the project is reached.
Solve Business Challenges by Hiring Big Data Team
If you are wondering how a bunch of data specialists can solve your business issues, then think again. Our team of big data experts are not just specialized in solving the data challenges but are quite talented at looking behind the data and understanding what it can do for your business. So, when you have a critical business decision to make or trouble to solve, our big data team can guide you in using the power of data for practical solutions in the business world.
Consult • Design • Engineer • Operate • Optimize
Dealing with Increase in Data Volume
One of the most obvious challenges when it comes to data is managing the ever-increasing data volumes. We use intelligent data applications and data warehousing practices to not let it become any sort of issue in the data management system.
Addressing the Need for Timely Data Insights
Some data you obtained may not be useful after some time and so will be the insights derived. Hire our big data Hadoop developers to create a real-time system with Hadoop that helps you to stay on top of things.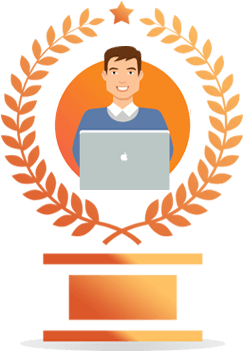 Bringing Sync in Data Structure
Every process in the data pipeline has to be synchronized and automated; else it could wrap the whole structure. Let our big data full stack developers design a system that handles your data operations efficiently.
Enabling the Validation of Big Data
Not all the data you collect is accurate. You need to validate every single piece of data that comes into the system, check for its duplication, accuracy and relevancy before aggregating it. We can help in validating and converting unstructured data for quick data analysis.
Enforcing Data Security
Security is a big concern for big data. We enforce high-security data management practices, firewalls, data encryption, identity access control, data segregation and other such measures to keep your important data secure from any data breaches.
Frequently Asked Questions
We are here to answer any questions you have. So to start with, here are some of the most asked questions asked by our clients.
Once we assign a big data team, you can choose the timezone you want them to work. We advise you to choose your local timezone so that our team will always be ready when you need them. This team at Aegis will then become an extended part of your in-house team and will confer together regularly to create the right big data system you want.
Well, you can let us know the roles you expect in the team like a big data developer, big data analyst, big data scientist and so on. If you want to pick specific individuals, we will try to accommodate your requests. However, we cannot guarantee the same.
We have successfully worked on several big data projects in the domains of finance, e-commerce, manufacturing, healthcare, telecom, transportation, etc.
Sure, we can. We have in-house experts in AI and machine learning who will work with our big data developers to create the required results you expect.
We are fully dedicated to keeping all your data confidential. We sign the Non-Disclosure Agreement (NDA) and the Confidentiality Agreement that will bind us from revealing any of your project details or the data. We also take additional measures in enforcing security at our workplace to ensure the safety of your data. We value your security the most and, therefore, please be assured that it's safe with us.

In recent years, data science has acquired momentum as an integrative field of study due to the massive quantities of data we generate regularly, which is estimated to be more than 2.5 quintillion bytes in size. The area of research makes use of contemporary methods and technologies to extract useful insights from organized and unstructured data, uncover interesting patterns, and make decisions based on that knowledge. Because data science makes use of both organized and unorganized data, the data utilized for analytics may be sourced from a variety of application areas and be made accessible in many different forms.
DevOps is a bunch of programming advancement practices that consolidate Software Development (Dev) and Information Technology Operations (Ops).
With the use of Big Data in delivering targeted ads and purchase recommendations, the marketing and advertising companies are planning out the future